In 1984, Indochine opened the doors to what would soon become the ultimate celebrity hangout. Located in New York City, the French-Vietnamese restaurant raised with the pop culture scene of Manhattan and three decades later, continues to rule strong in the culinary game. With celebrities such as Christy Turlington, Andy Warhol, Mick Jagger and Diane Von Furstenburg amongst those high profile names that constantly visited the restaurant, it's still one of the most popular places to dine.
So, with Dubai's burgeoning scene, it only made sense to take Indochine to the next level by opening up a branch in the city. Thanks to VKD Hospitality Founders; Khalil Dahmash and Varun Khemaney, the dynamic duo are evolving the dining scene in Dubai.
With a prime location in DIFC, Indochine continues to carry that 80s' aesthetic with exotic decor of palm fronds, low lighting and effortlessly cool characteristics. Together, Dahmash and Khemaney have partnered up with Serge Becker — NYC restaurateur, owner or partner in a slew of popular New York restaurants, including Miss Lilly's, Joe's Pub, La Esquina and Café Select.
Here, we speak to Becker to learn more about the new 'it' location, what makes a great social environment and the hospitality industry of Dubai…
You've been shaping the canvas of New York's nightlife for decades. Is Dubai your next destination after designing Indochine and Miss Lily's in the region?
There's more to come in Dubai, but both concepts will now also expand into other cities.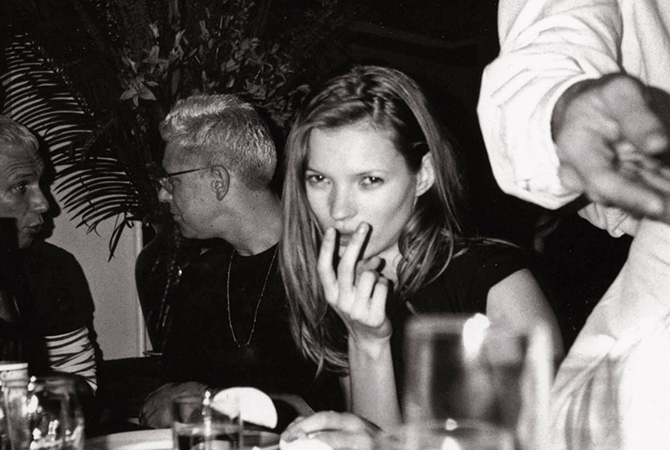 What got you first interested in creating social environments?
My first job during high school was as a dishwasher, then barista in a trendy Zurich restaurant called Odeon. After I started as a DJ during art school and my mother was in theatre and film production where I got exposed to that world. It all just fell into place to combine music, design and casting to create a living theatre.
What makes a great 'social environment'?
The right people, both guests and staff are first. The design and vibe is a tool to attract them.
For Indochine DXB, what did you do to keep the exotic deco and '80s-era allure whilst catering to the region?
We kept the signature tropical leave mural and wallpaper and brought it alive with our planted windows which open up to take advantage of the warm climate.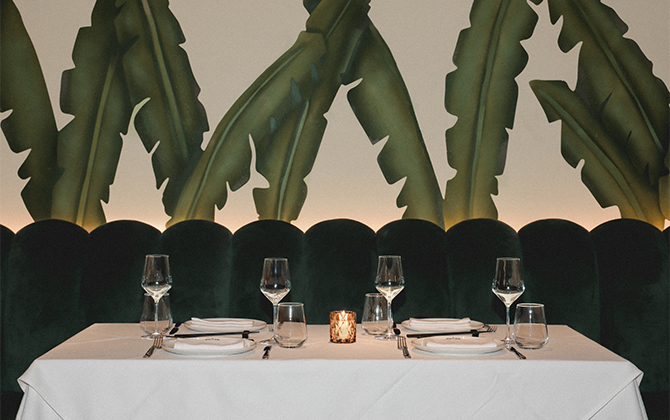 Indochine is highly exclusive. Do you think exclusivity is a key ingredient to creating a 'great' restaurant or venue?
Not necessarily. Some places like "Balthazar" thrive as large democratic dining rooms for big cities, others like Indochine are smaller and selective which is charming in a different way. Both are special.
What are your overall thoughts on the food and hospitality industry in Dubai, specifically?
It's big and offers high quality of food. The vibe is lagging and that's what smaller operators like VKD are poised to change.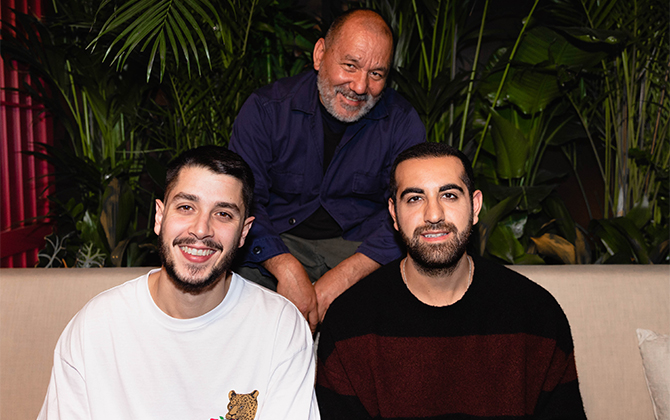 Indochine in three words?
Stylish, sexy, timeless.
Any other upcoming projects in the region?
Too soon to tell.
Indochine is located on Level 2, Gate Precinct Building 3, DIFC, Dubai.
Now, here's a sneak peek at Louis Vuitton's first-ever restaurant.