It's a formula that has been proven time and time again by many a luxury brand, fashion and food are a winning combo. Just take Armani for example; the Italian maison entered the food and beverage world back in 1998 and since, has managed to roll out 20 eateries across four continents. And many have followed suit; Ralph Lauren has Ralph's (a café cum bar), Prada went down the bakery route with Pasticceria Marchesi 1824 in both Milan and London, Burberry kept it in-store with its fine dining spot Thomas's, and young, up-coming brands Jacquemus, Maison Kitsuné and A.P.C all launched eateries of their own just last year.
Yes, couture and cuisine make such an obvious pairing, and the latest to be bitten by the designer lunch bug is Louis Vuitton. The French fashion house has announced it will open its first-ever café and restaurant next month and it's not in Paris, but Osaka, Japan.
Dubbed Le Café V, the new dining destination will be located on the top floor of Louis Vuitton's new four-level flagship Osaka maison, complete with adjoining bar, expansive outdoor terrace and a menu by celebrated Japanese chef Yosuke Suga, who runs the ultra-hip Sugalabo restaurant in Tokyo.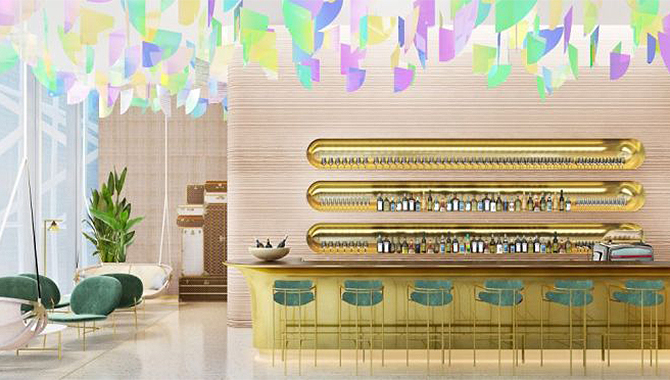 The boutique, designed by architect Jun Aoki, is set to open on February 1, while the restaurant will launch a fortnight after on February 15.
Now, find out which UAE city has been named as one of the world's most Instagrammable across the globe.