When it comes to gastronomy choices in the Middle East, we're spoilt for choice as some of the most luxurious eateries and restaurants are located on our shores and it seems like there's no slowing down when it comes to new openings.
Recently opening the doors to its second post in the region, Babel, the award-winning restaurant from Lebanon, is bringing its delicious flavours to the waterfront of Dubai's La Mer property.
First introducing us to its fusion of Lebanese and seafood specialities in 2009, the new restaurant in Dubai has an exclusive dining concept that serves two floors for a unique experience.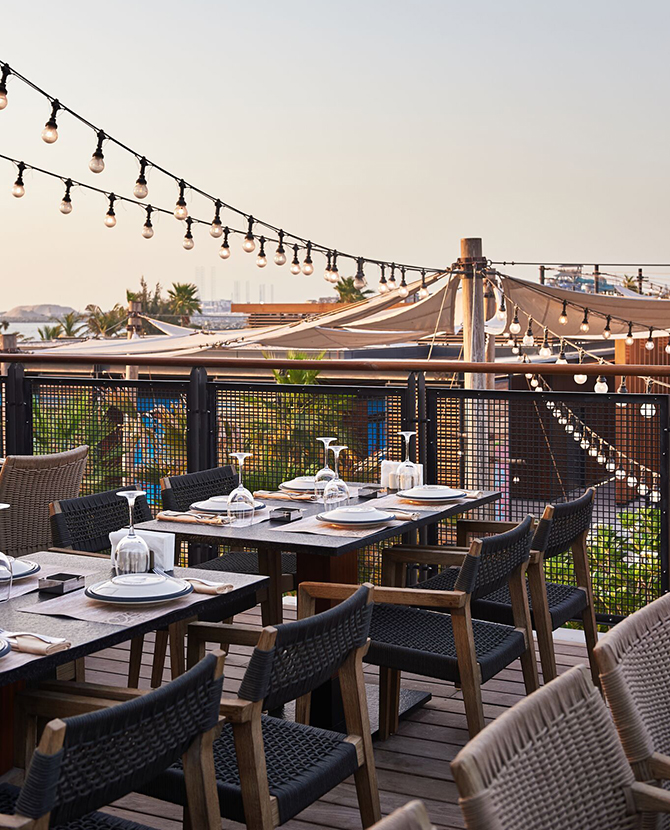 Babel's offering is differentiated by its seafood-dominated menu, blend of music, shisha and beverage selection.
Babel's seaside location means a breeze rolls through its second-floor terrace as you enjoy portions of traditional Lebanese starters including olives, mezzas, a slew of fatayers and softly-baked bread.
With a variety of seafood options (which you can choose yourselves from the lobby of the restaurant), you're spoilt for choice when it comes to either diving into its specialities or traditional dishes including mixed grill, grilled Bobby Vel Filet, chicken breast, Lobster and Sultan Ibrahim.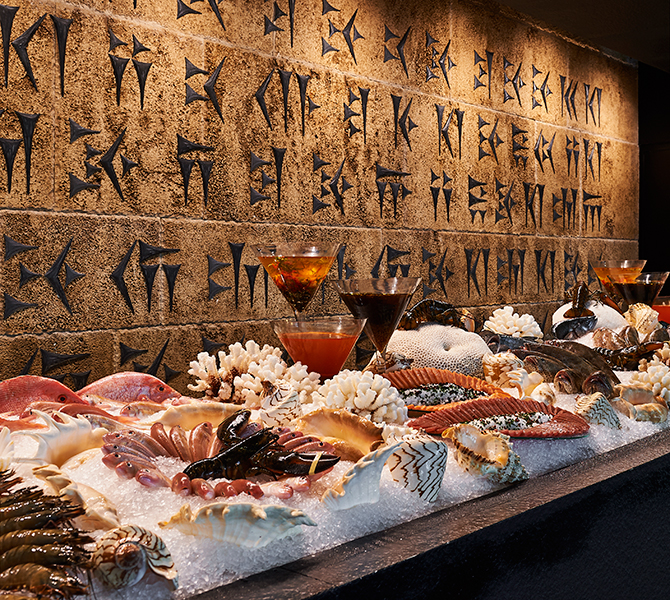 When Buro. Middle East visited, for appetisers, we opted for a mixture of dishes including tabbouleh, hummus, cheese rolls, chilli potatoes, fatayer spinach and a recommend speciality, the shrimps à la Provençale. For the main course, we chose the seabass from the lobby display with a homemade lemon-based creamy sauce that is deliciously satisfying. Then, we ended our culinary experience by indulging in caramelised pineapple, mango fruit salad, chocolate ganache, knefeh and a platter of seasonal fruits.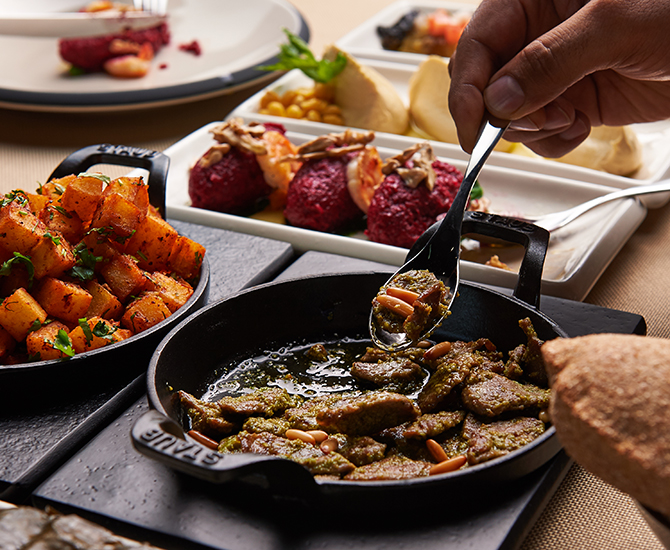 Plus, the restaurant's minimal decor and the city's skyscrapers in the background make for that perfect Insta shot. Now that the weather is cooler, there's no better time to visit.
Now, take a look at which Michelin-starred chef is opening another restaurant in Dubai.