tucked away on Dubai's famed Jumeirah Beach Road is a hidden gem that brings all the delicacies and traditional flavours of the Balkans to the Middle East. Since opening to the public just last week, 21 Grams has already enjoyed immense success with back-to-back evenings filled with culinary enthusiasts lining up for a gastronomical experience.
Located on the ground floor of the Park Regis Boutique, you will be greeted by the smell of locally roasted coffee, thanks to the experienced baristas on site at the coffee corner by the entrance. Perfect for those on the go and just as inviting for those who wish to dine in, the coffee corner is just the beginning of the chic dining area.
Although it may seem small at first, the space is adorned with a selection of funky furniture, books, apples and plants. With the perfect amount of sunlight beaming through the windows, it's time to settle down and indulge in the new menu.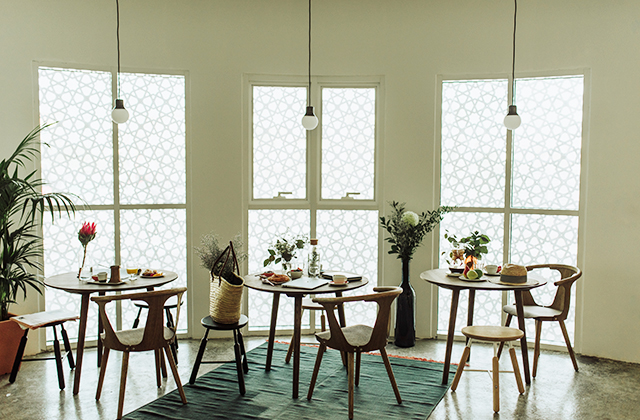 Injected with traditional recipes, freshly-sourced ingredients, passion and soul, the menu is created by the bistro's very own Balkan Bedouin chef. Available for breakfast, lunch and dinner, the wide mouth-watering variety will definitely leave you wanting more, at any time of day.
Buro 24/7 Middle East opted for the bistro's lunch selection. Kajmak (an imported clotted cream), Ajvar (a red pepper relish) and Urnebes (a red hot chilli cheese) are some of the must-try spreads the restaurant has to offer.
Also, when it comes to savoury appetizers, make sure to try the Bouyourdie — a baked feta cheese with tomato, pepper, olive oil and oregano.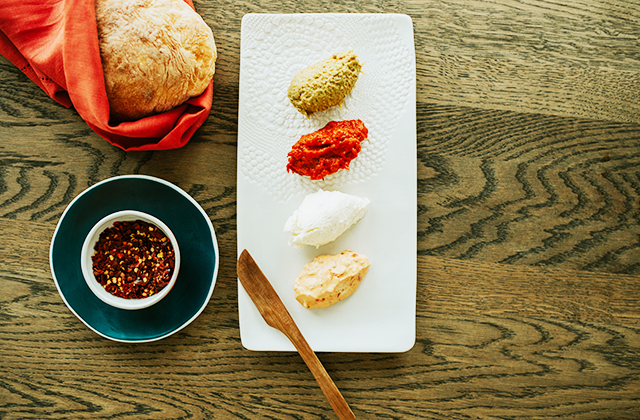 For the mains, the Sarma is a quintessential dish from the Balkans, whereby sour cabbage rolls come stuffed with ground beef and sour cream on the side. Continuing the authentic gastronomy experience is the slow-cooked lamb in milk with horseradish sauce and poached apple and the grilled cevapi, a signature dish, with urnebes, onions and peppers.
Away from the traditional flavours, there's also a selection of delicious soups and salads including a typical Greek salad, beetroot and baby spinach salad and a spring salad with baby gem, mint, peas, cucumber, radish, wheat grains, goat cheese and elderflower dressing.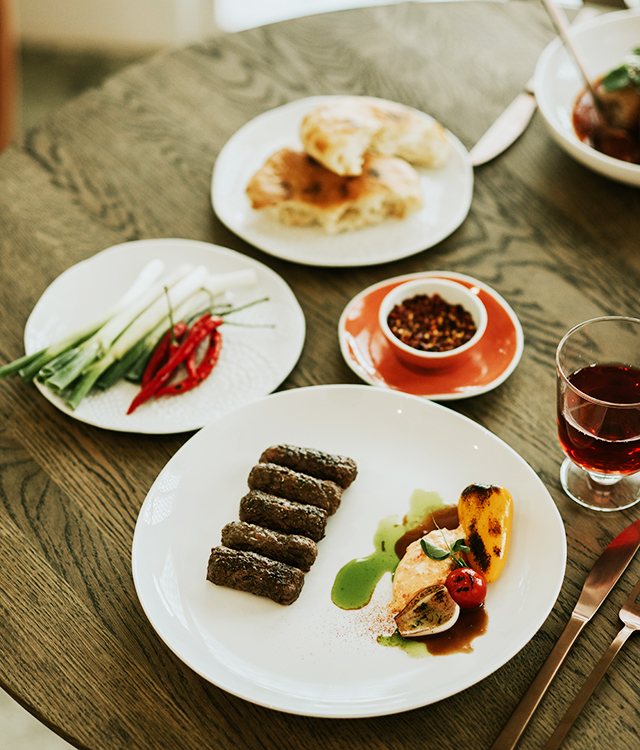 Another noteworthy addition on the menu is the dessert selection. The chocolate hazelnut baklava is rich in flavour, with a little bit of a crunchy crust which perfectly complement's the taste of the scoop of ice cream. Speaking of ice cream, the divinely delicious Elderflower scoop is delectable and will leave you wanting more.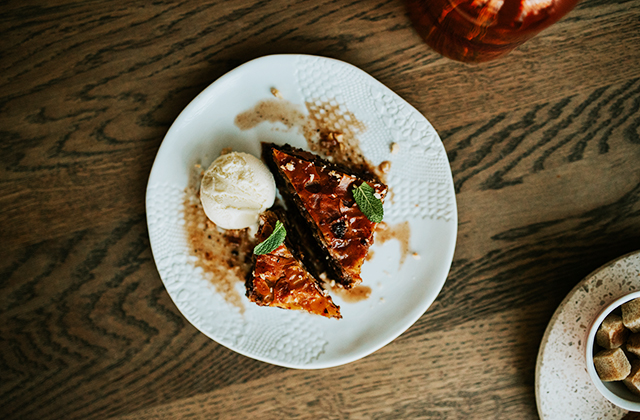 Whether it's your first time tasting Balkans cuisine or if you're a culinary aficionado, 21 Grams offers authentic flavours, a family aesthetic and good vibes — you can expect a truly satisfying experience.
For reservations, call +971 4 349 07 44. Also, take a look at this new Japanese restaurant that's unlike any other in Dubai.