Before you embark on your fitness journey, it's crucial to arm yourself with the right information. In this guide, we'll delve into the most common questions to ask a personal trainer. From understanding their approach to tailoring workouts to your needs, these questions will help you make an informed decision and set the foundation for a successful partnership on your path to a healthier you.
To unlock it all, BURO spoke to Sarah Zakzouk, master trainer at Technogym, the forefront brand in fitness and wellness equipment, along with cutting-edge digital solutions, introducing the new Dubai establishment, presenting consumers and industry operators with the opportunity to immerse themselves in the Technogym experience.
1 – What to do to tone without gaining so much weight?
To tone the body and gain lean muscle mass, I would suggest strength and resistance training on a regular basis. This could include strength equipment such as the Technogym Biostrength range to be used in the gym, or for home fitness the Technogym Bench, the compact solution which includes all the tools for your workouts. Resistance training with bands, and bodyweight exercises are also great for toning and definition – I highly recommend Pilates, both mat and reformer.
2- Cardio or weightlifting, or both and why?
For general health and fitness, a mix of both weightlifting (strength training) and cardiovascular training will help to optimise overall health and wellbeing, as you are training different energy systems. Long-term benefits of cardio include heart health, weight regulation, and an increase is stamina and endurance. Weightlifting will help with bone and joint health, muscle mass, weight regulation, and overall strength for functional movements in everyday life. Always have short-term, mid-term, and long-term fitness and health goals in mind.
3- Keto diets, yes, or no?
When it comes to diets and nutrition, this will depend entirely on each individual person and their goal. A keto diet focuses on a high intake of fats and proteins, and a significant reduction in carbs – which may benefit one client, but not others due to the specific nature of this diet plan. And like many diets, it could be beneficial in the short-term, but not very sustainable in the long-term. The best approach regarding nutrition is to calculate your personal macronutrient split of fats, carbs and proteins, and consult a nutritionist for a customised meal plan that will work in conjunction with your training, your body type, your lifestyle, and your goals.
4- Gym or classes and why?
Definitely both. Going to the gym is a great way to build a solid training routine and create consistency. If training alone, this will require self-motivation and discipline, which are important habits to build. Group classes are great because they are immersive and engaging; they're fun and can bring out your competitive side, which is good in a class requiring intensity, as it will push you and challenge you. And you'll be around likeminded people and have a great experience. So, mix up the routine!
5- How do I know I'm doing the right exercises for my body?
There is plenty of guidance available online, but for the specifics I suggest working with a personal trainer for approximately 1-3 PT sessions simply to understand the basics and create a training plan specific to you, that will help with your body type and your personal fitness goals. Like nutrition, exercise plans should also be designed for each individual client and will focus on achieving their short-term, mid-term, and long-term goals. What works for one person, may not work for you, and vice versa!
6- Name a few things to do before starting a workout.
It is important to warm up the body before training. The warmup should focus on the areas of the body and movement patterns that will be trained during the workout, to avoid risk of injury by preparing the muscles and joints appropriately. Movements will be dynamic, repeating each stretch multiple times to enforce the exercise and maximise the readiness of those muscle groups to perform. I also suggest a few basic full-body stretches when you wake up in the morning, to prepare you for the day ahead.
7- When to take a break?
Rest and recovery days are just as important as the training programme itself. It is important to take a break at least once per week if training on a daily basis. And it's essential to listen to your body; on the days where the body is fatigued, focus on lower impact, restorative exercises that focus on stretching, breathing and mobility. Pilates and yoga are good examples, and they work well in conjunction with a strength training and cardio routine.
8- How often should someone train?
Daily movement is key here, as we should all be moving in some way every single day to avoid the effects of sedentary lifestyles. Training frequency and intensity will be case by case, but a general rule to follow is strength training 2-3 times per week, getting an optimal amount of steps per day (around 8,000-10,000 steps ideally), and cardio exercises to elevate the heartrate – approximately 30-45 minutes per day. For a customised training plan, I would suggest consulting with a personal trainer and download the Technogym App which can help you to start your personal wellness journey.
9- Your favourite indoor activity and why.
My favourite indoor activity is a mix of Pilates and strength training with Technogym products because the range of equipment is extensive and includes state-of-the-art strength equipment and free weights when I want to work through different (functional) movement patterns and get a little more creative. I can also incorporate resistance training using the Technogym Kinesis, which allows me to incorporate Pilates-style movement patterns into my training routine. So it ticks all the boxes for me.
10- Your favourite outdoor activity and why.
My favourite outdoor activity is swimming – either in an outdoor pool or in the sea. Swimming is a fantastic full-body, low-impact form of exercise that helps to build cardiovascular fitness and coordinated movement patterns. It encourages mindfulness, with a strong focus on breathing in an almost meditative style of movement through the medium of water.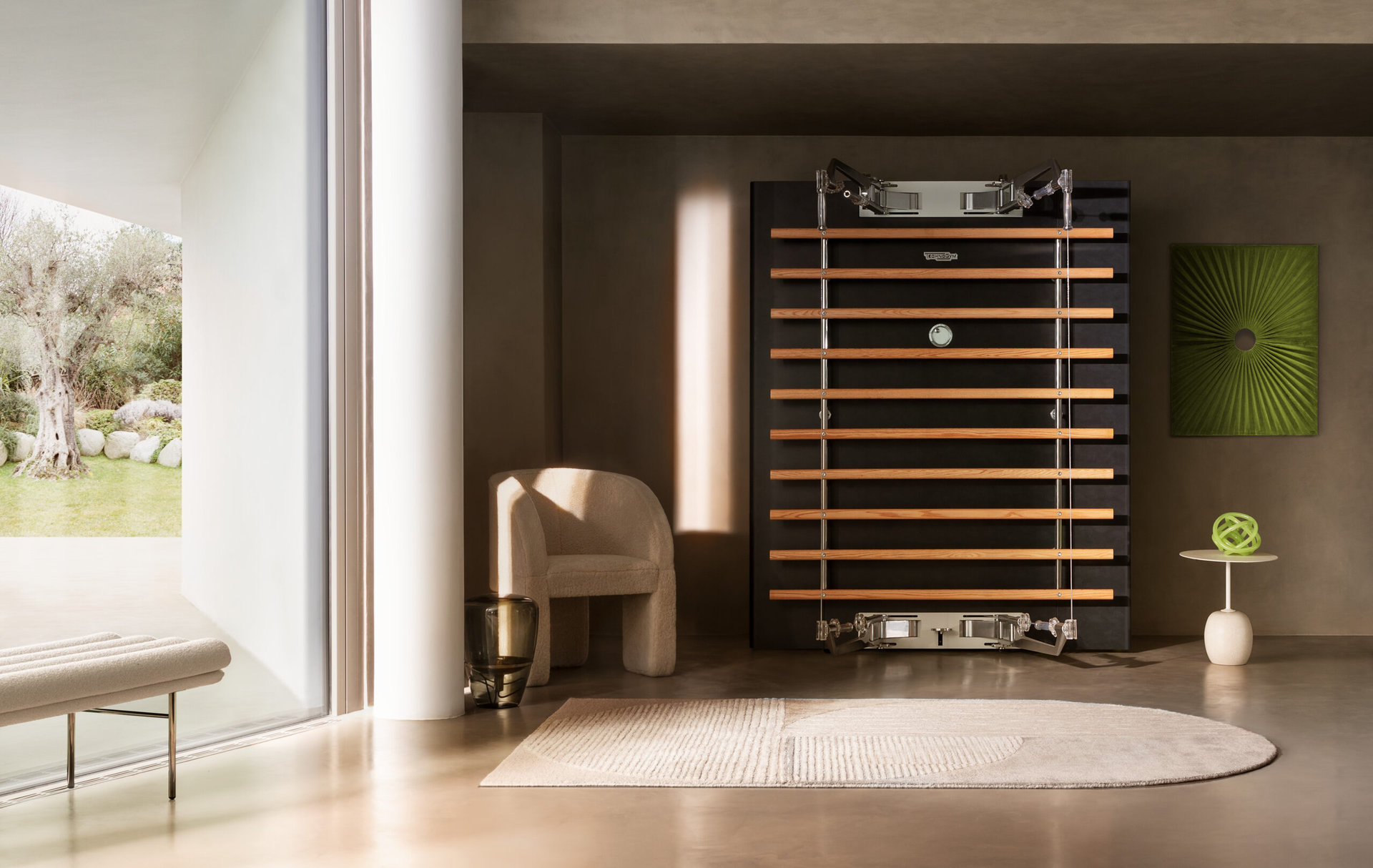 ALSO READ: IN CONVERSATION WITH THE CHIEF PEOPLE OFFICER AT THE GIVING MOVEMENT, DELVING INTO THE BRAND'S BENEVOLENT UNDERTAKINGS.