Nestled within the Santa Maria Novella district, the 25hours Hotel Piazza San Paolino stands as a testament to artistic imagination. Designed under the creative spell of interior sorceress Paola Navone and her visionary team, the hotel's essence is an eclectic dance with Dante's Divine Comedy. Within these walls, scenes from celestial realms and infernal depths entwine, weaving a whimsical narrative that escorts you through the virtues and vices of Dante's intricate universe.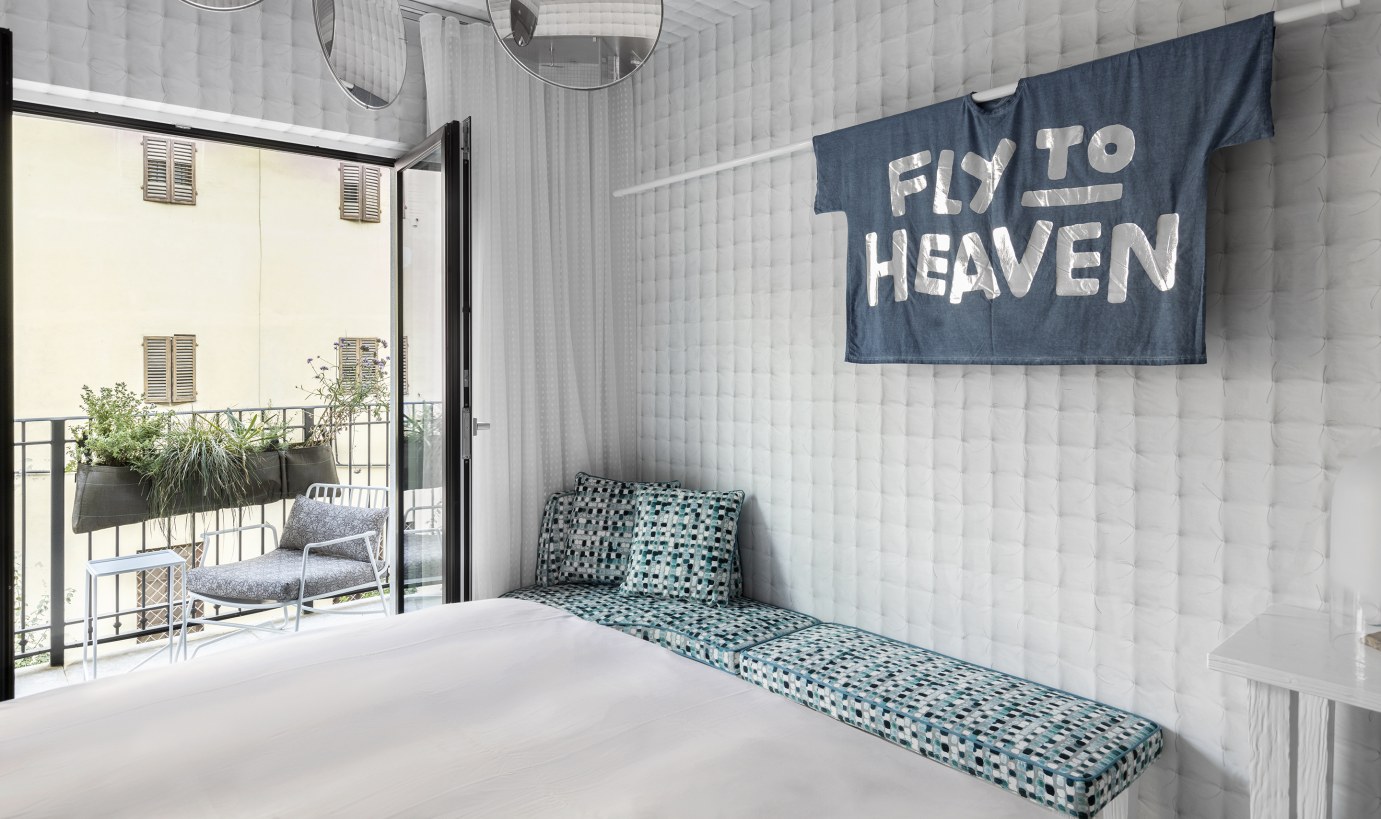 At the heart of this historic palazzo resides the vibrant epicenter known as the San Paolino restaurant. Its existence forms a bridge between centuries, a place where history, taste, and conviviality converge in a symphony of flavors. Beyond its doors lies a lush courtyard garden, a verdant oasis where time seems to pause in deference to nature's beauty. A traditional Negroni bar beckons, a haven for those seeking the elixirs of the gods, while the Alimentari stands ready to fulfill gastronomic desires, whether for provisions, indulgent treats, or aperitivo delights.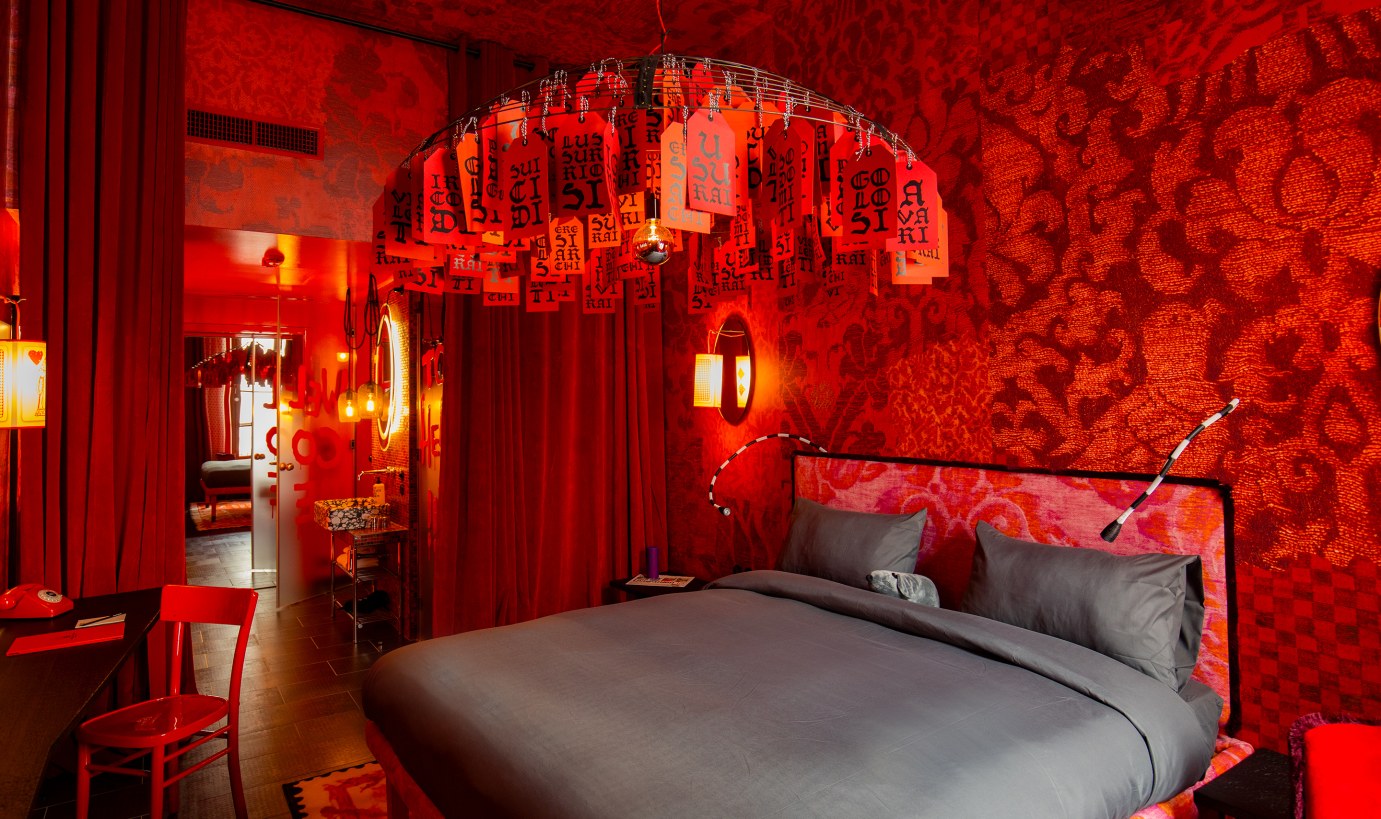 And as if plucked from the realm of dreams, an in-house Cinema Paradiso film lounge takes residence, a sacred space where curated celluloid tales unfold with grace. Regularly, the screen becomes a portal to distant lands and emotions, inviting you to lose yourself in stories that resonate with the soul.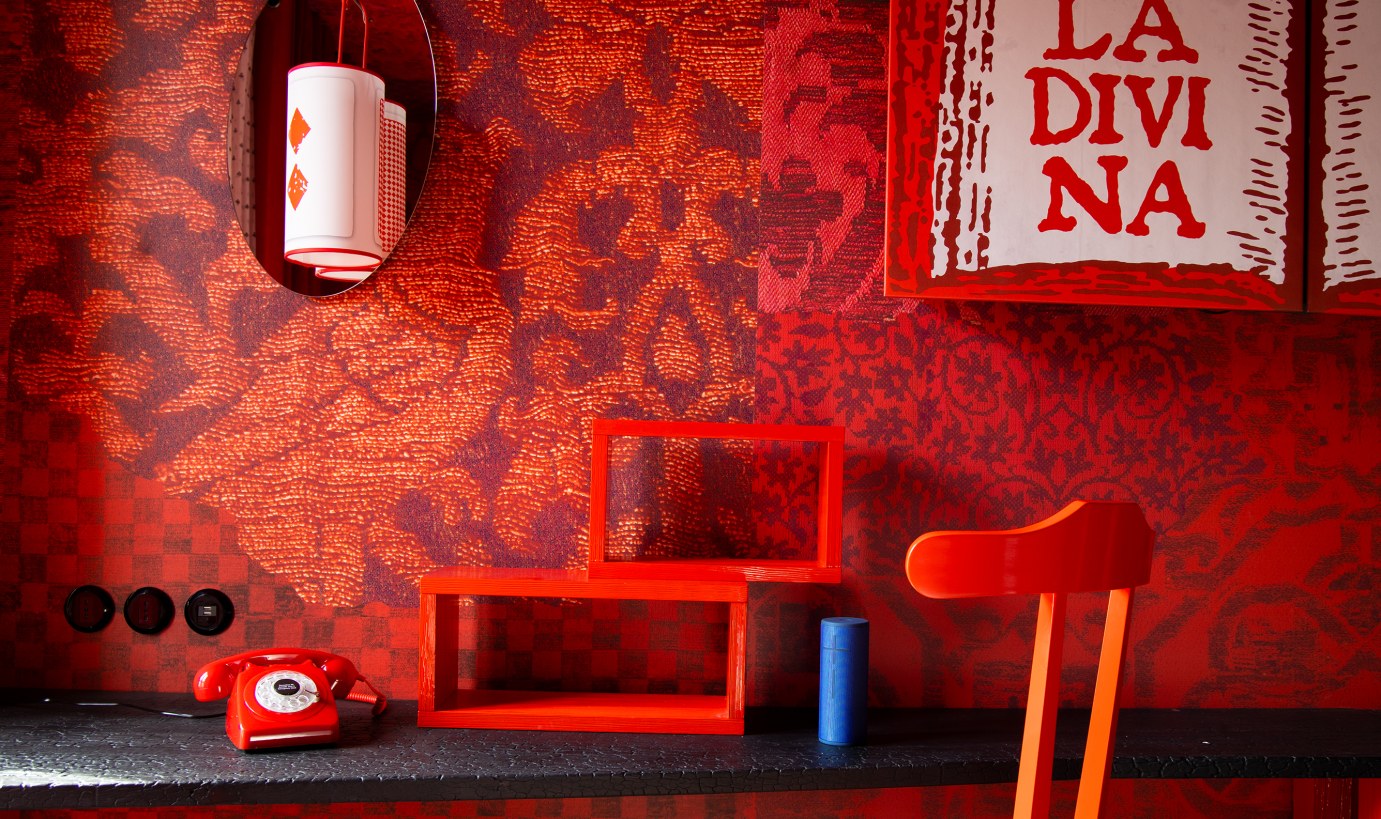 In the heart of Florence, the 25hours Hotel Piazza San Paolino is more than a mere destination – it's an artistic odyssey, an embodiment of the human spirit's yearning for both paradise and the abyss, woven together in a tapestry of luxury, culinary exploration, and cinematic enchantment.
ALSO READ: FROM 'LATTE' TO 'ESPRESSO' MAKE UP, BURO DECODES TIKTOK'S VIRAL TRENDS.