Dubai Design Week has officially kicked off today and as the region's largest creative festival, reflecting Dubai's position as the design capital of the Middle East, this year's 8th edition continues to celebrate and promote design and creativity in the emirate – and beyond. Perhaps one of the must-see installations and exhibitions on the calendar is Stella McCartney's "Future of Fashion: An innovation conversation with Stella McCartney" exhibit.
Inviting the world to discover the limitless possibilities of material innovation for creating a more nature-positive market, the designer's Future of Fashion exhibit allows guests to explore curated items from over two decades of conscious leadership by the designer, including the Frayme Mylo™️ bag – the world's first-ever luxury bag crafted from mycelium, created in partnership with Bolt Threads and nestled amongst a central mushroom garden, as well as vegan, mycelium, regenerated and plant-based material innovations.
Centred between Dubai Design District's Building 9 and 10, the travelling installation is shaped as an 'S', modelled after Stella McCartney's S-Wave – a new symbol representing the brand's commitments to circularity, material innovation and balance with Mother Earth. Inspired by the beauty of DNA strings, the S combines cutting-edge fashion and design through soundwaves and nature's sacred geometries. You can also see it appear in the designer's current and upcoming collections.
Below, read our interview with the fashion designer as she discusses her installation at Dubai Design Week, the design scene in the GCC, and the brand's future plans and efforts towards sustainability.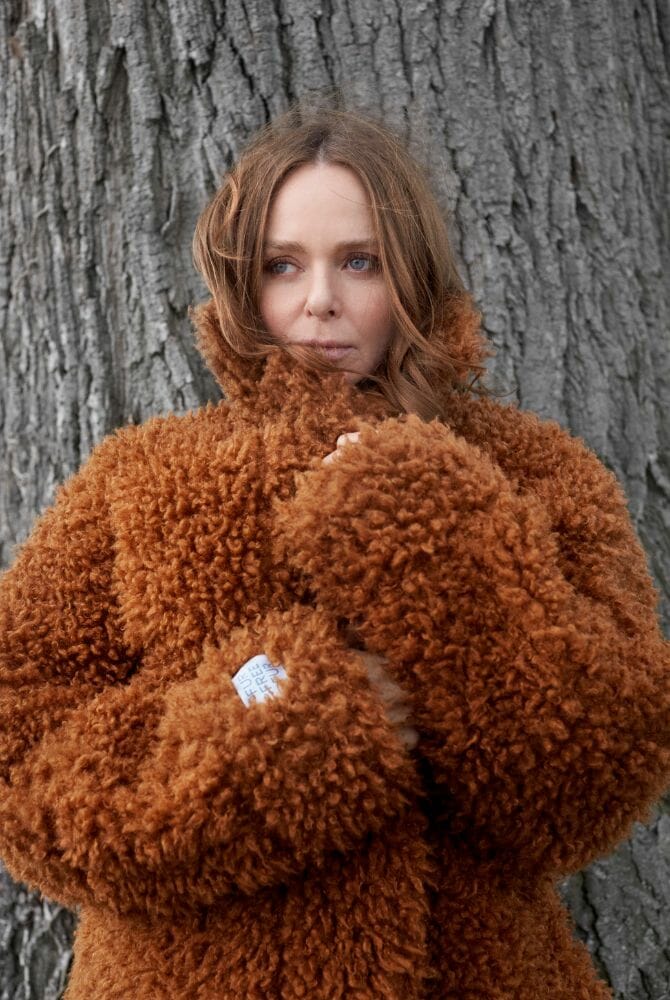 Why is it important for Stella to be part of Dubai Design Week?
Dubai is a hugely important market for us as a brand; we recently opened a beautiful new boutique at Dubai Mall, our second in the city. Following the success of our Future of Fashion exhibit at COP26 in Glasgow and Salone del Mobile in Milan, Dubai Design Week felt like the perfect next stop for our travelling installation that showcases what we believe is the future of fashion.
"We have seen such a hunger for desirable, conscious fashion in the Middle East and our customers there are wanting to know more and more, so I'm very excited to be able to present this curated edit of our material innovations. I hope our guests will find it as exciting as I do and are able to take away some of the things they will learn."
What is the message behind this installation?
We first presented the installation last year at COP26, leveraging the global platform of the UN's climate change conference to showcase the limitless possibilities of material innovation. We used our current achievements to inspire future actions, from private investment to government incentives for nature-positive solutions. Since then, it has travelled to Milan for Salone del Mobile and now to the Middle East for Dubai Design Week, which I couldn't be more excited about!
My 'Future of Fashion: An Innovation Conversation with Stella McCartney' exhibit is designed to bring our amazing material innovations to life and educate the audience with hard-hitting facts because I don't think enough people are aware of just how damaging the fashion industry and its use of leather and fur are.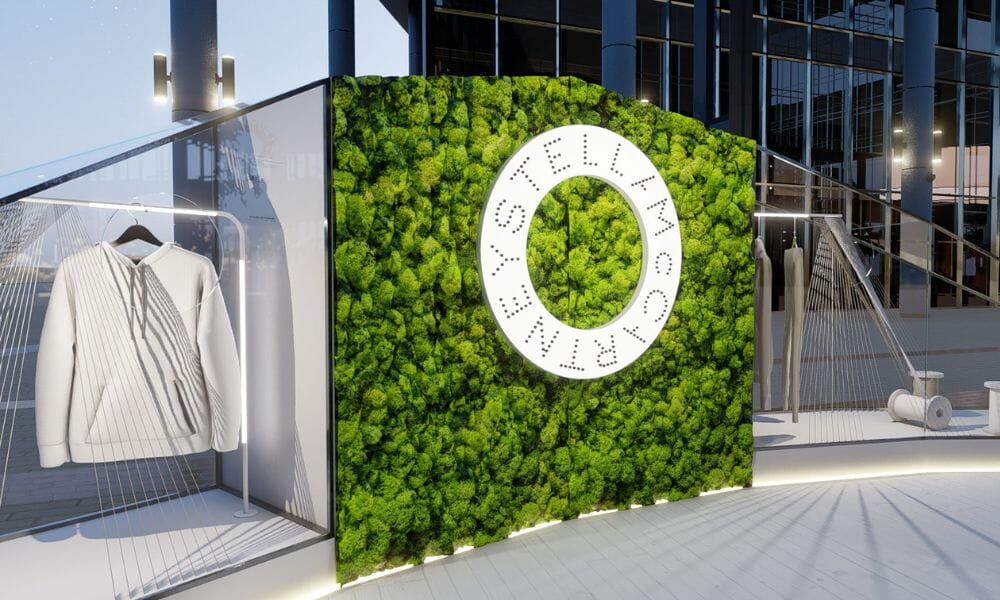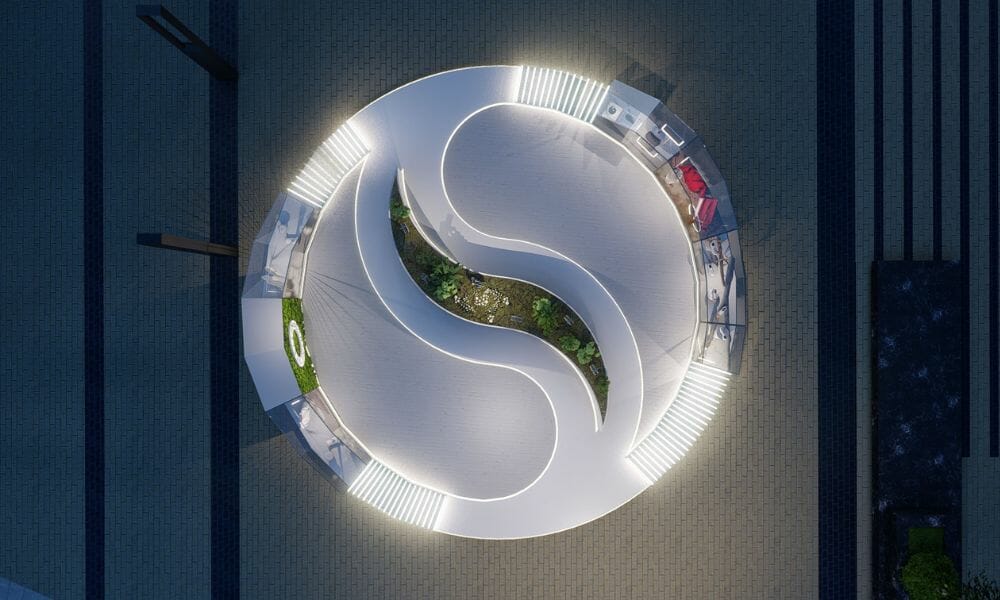 The exhibit showcases our recent conscious achievements – from our Frayme Mylo™️, the world's first commercially available handbag made from mycelium, to other innovations such as our regenerative cotton, forest-friendly viscose and regenerated materials crafted from waste.
Especially for Dubai Design Week, we will present a new edition of the Future of Fashion exhibit which is modelled after the S-Wave – a new brand symbol that I am so proud of. Inspired by DNA strands and nature's sacred geometries, the S-Wave embodies our commitments to circularity, material innovation and living in harmony with Mother Earth. In keeping with this perspective, everything in the installation will be recycled and repurposed for future editions.
What do you think of the design and creativity scene in the UAE/GCC region?
I am so inspired by the talent and creativity coming out of the UAE. The public and private leaders there have done an incredible job of creating a design ecosystem that is connecting a new generation of students, start-ups and innovators, and there is so much local talent getting the global attention it deserves.

The art and design scene in Dubai is growing rapidly to put it at the forefront of regional cultural growth while also securing its place on the global arena. How do you feel about the local artists and performers who are emerging in the region? Any future plans to have a presence in design events across the GCC?
Dubai has already marked itself as a design destination, which is what attracted me to having my Future of Fashion here in the first place! This year's Dubai Design Week was themed around sustainable design, which is so aligned with our Stella values. This shows the level of investment and innovation going into positive solutions in the region and I foresee myself coming to Dubai more because of it!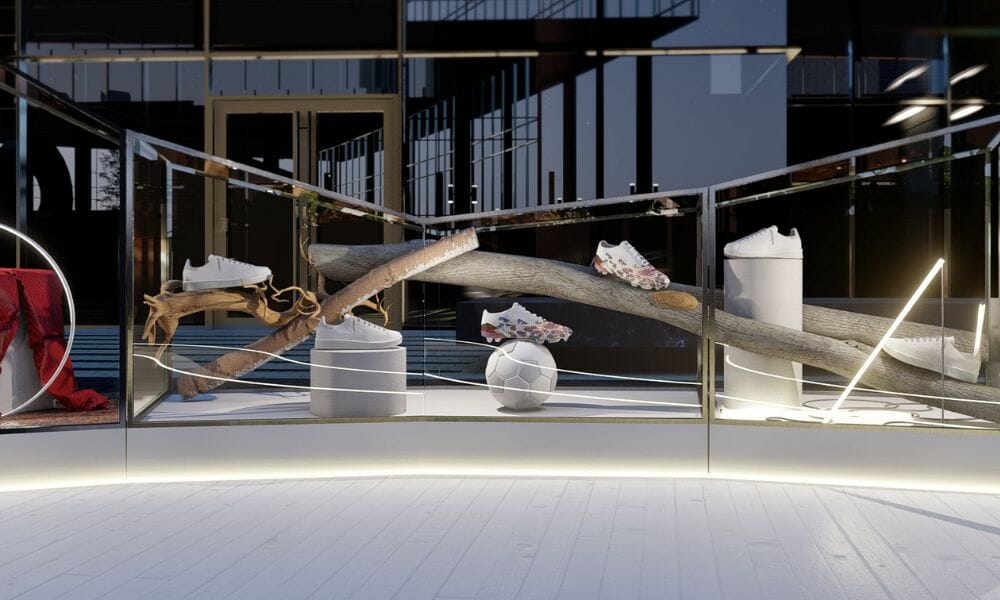 Tell us a little more about the brand's plans and efforts towards sustainability?
We just presented Summer 2023 at the Centre Pompidou during Paris Fashion Week and it is our most responsible collection to date. I could not be prouder of the team for working so hard to achieve such a result, with 91% of the collection crafted from conscious materials.
In addition to responsible innovations across forest-friendly viscose, organic cotton and recycled materials, this season also feature our inaugural t-shirt made from 100% regenerative cotton – the first-ever in luxury fashion! The regenerative cotton was sourced from SOKTAS, a regenerative farm we have been investing in and working with for nearly 3 years now. Regenerative cotton helps to restore biodiversity, soil health and fight climate change by sequestering more carbon. This is a huge achievement for us as a brand and marks another chapter in our mission to move the industry towards more nature-positive solutions.
"My ambition for Stella McCartney, as well as our industry, is to continue to move towards nature-positive fashion and innovate regenerative solutions."
What does the future of fashion look like for Stella?
I have been working in this space for years now – long before it was a mainstream conversation, back when it felt like no one was listening. I feel like we are turning a corner as an industry and a society, which has given me some much-needed hope. The conversation, as well as the innovation side of things, has completely ramped up and we are seeing a lot of exciting, viable alternatives coming to the table that are kinder to our fellow creatures and Mother Earth.
To me, the future of fashion is continuing the conversation we are already leading – creating and investing in materials that use methods that don't just take from Mother Earth, but give back to her. Our SOKTAS regenerative cotton actually helps to restore biodiversity, soil health and sequesters more carbon, supporting the fight against climate change. It does all this without stripping the land, using any harmful chemicals or pesticides like conventional cotton, and with much less water waste.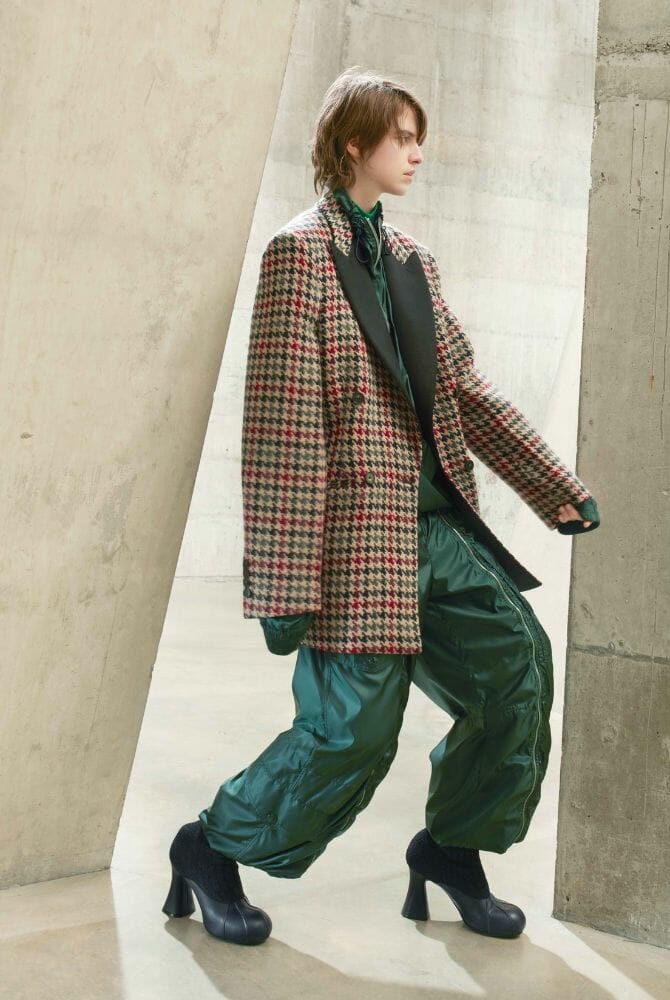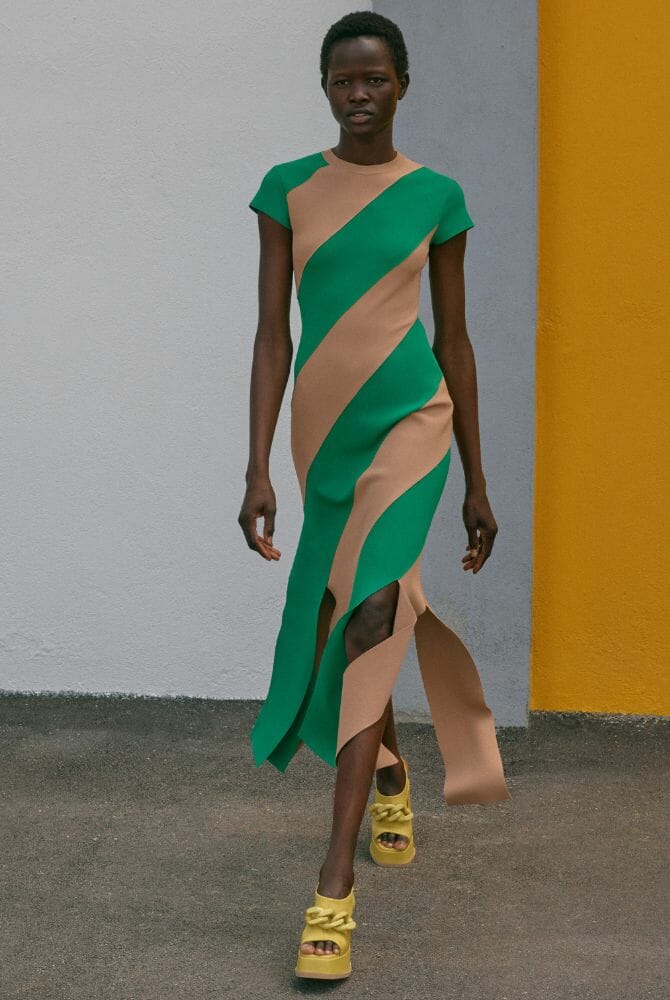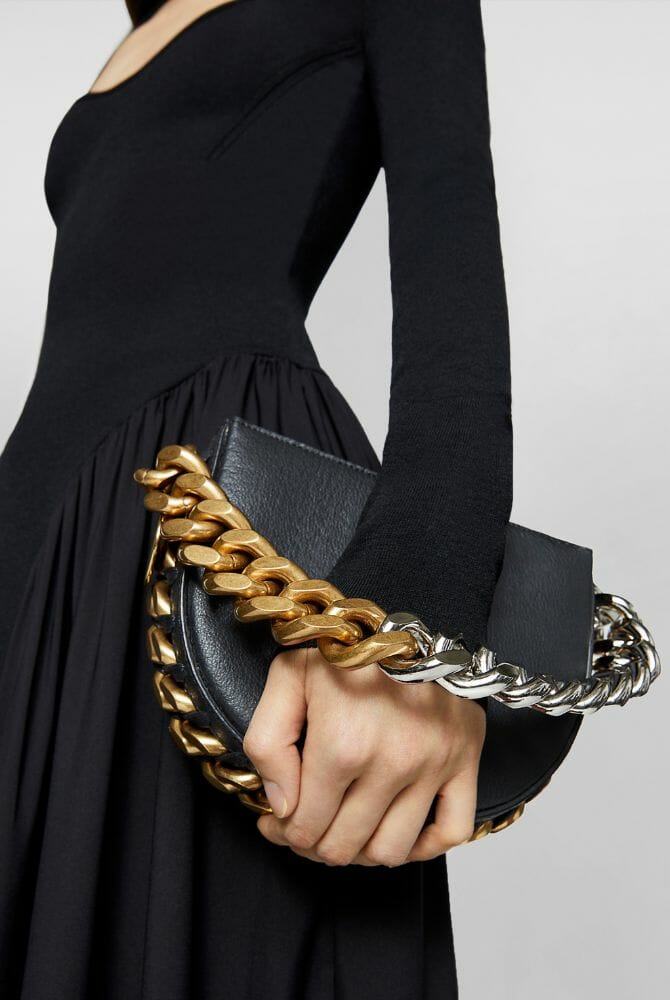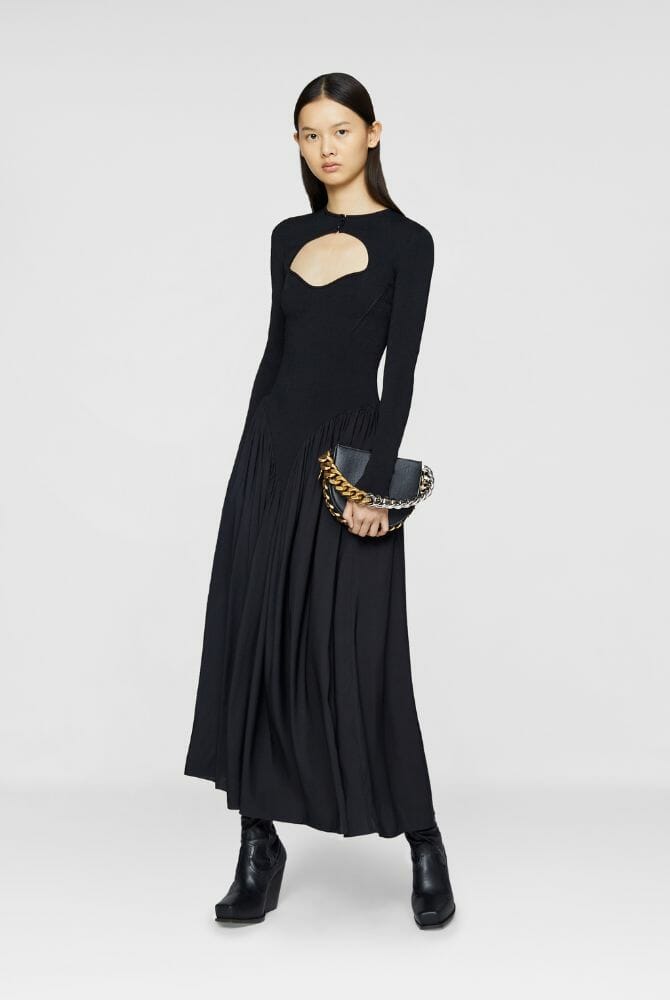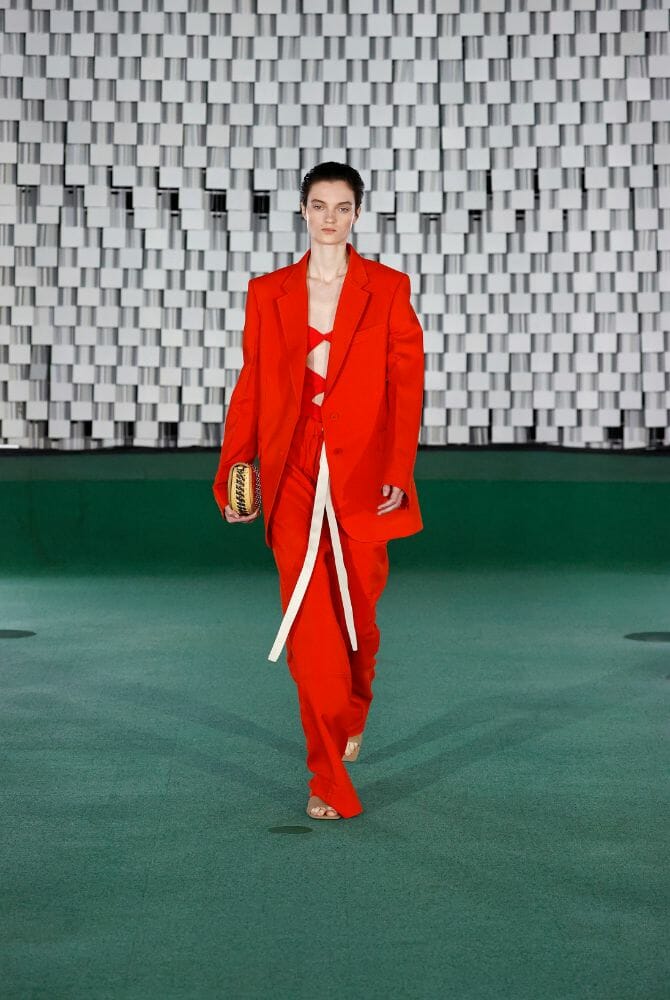 "Future of Fashion: An innovation conversation with Stella McCartney" will be open to the public daily from November 8 – 13 November. Discover more in-store at Stella McCartney boutiques in Mall of the Emirates and The Dubai Mall.
ALSO READ: MAXIMILIAN DAVIS' DEBUT COLLECTION FOR FERRAGAMO HAS ARRIVED.