There's no better time to spread a message of positivity, togetherness and inspiration. We're in the midst of a global pandemic but with the spirit of Ramadan in full swing, we've never felt more united and hopeful. And that was the message Van Cleef & Arpels and Maryam Al Balooshi wanted to illustrate with their joint collaboration.
The Emirati calligraphist has created a beautiful series of calligraphy artworks that have been inspired by values dear to the region. The artworks also ties in with the Maison's spirit during this Holy Month, translating the very ethos of Ramadan and upcoming occasion of Eid — positivity, inspiration, togetherness, unity, kindness and light.
Here, we speak to Al Balooshi to discover the artworks, titled 'Flowers of Values', what flowers mean to her and a personal message to stay positive during these unprecedented times.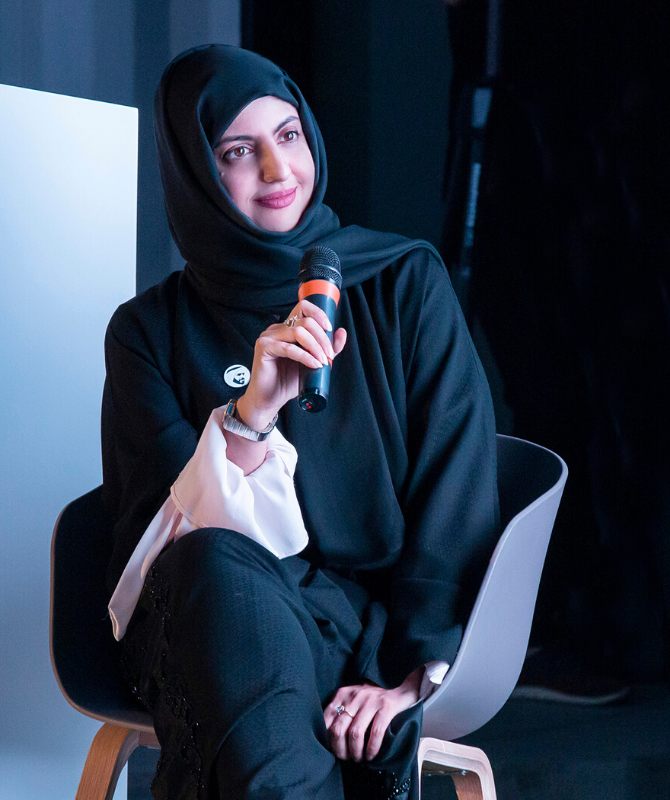 Can you tell us about your collaboration with Van Cleef & Arpels? When did it start?
The relationship began in January 2019 with the help of The Cultural Office of H.H. Sheikha Manal bint Mohammed bin Rashid Al Maktoum. As an organisation that continuously supports local artists, they approached me for a joint collaboration with Van Cleef & Arpels. This collaboration carried a special significance for me, as for the first time it drew a special link between "Calligraphy and Jewellery design" and would also be my first time to step into the artistic community as an artist public speaker.
The preparation process has been quite enlightening and has taught me the importance of having confidence in my artistic work; feeling pride in sharing my art with the public along with my professional life of being an author for which I am well known in the arts community.
This new collaboration began in October, 2019. After several discussions and deliberation, it was decided that I would create a meaningful artwork focusing on calligraphy. The idea combined a touch of philosophy reflecting true and real values, which could be linked to our community. I thought of Ramadan. The link was between the community's values in such a meaningful month alongside Van Cleef & Arpels' values. It began with 38 different values and went down to 12 mutual values. The shape of a flower was the base of my artwork. Once we agreed on the mutual values, the designing process started. However, there were many sketches with other values that I was dabbling in, trying to figure out how I wanted the final product to look. The final piece of art went through various consultations with the Van Cleef & Arpels team. It was indeed a thoughtful piece, which I am proud of.
This collaboration has taught me how the smallest details embedded in our work matters greatly. From my sketches and each of Van Cleef & Arpels' stories to the entire journey of creating the final calligraphy art piece, each detail builds into the ethos of 'The Flowers of Values'.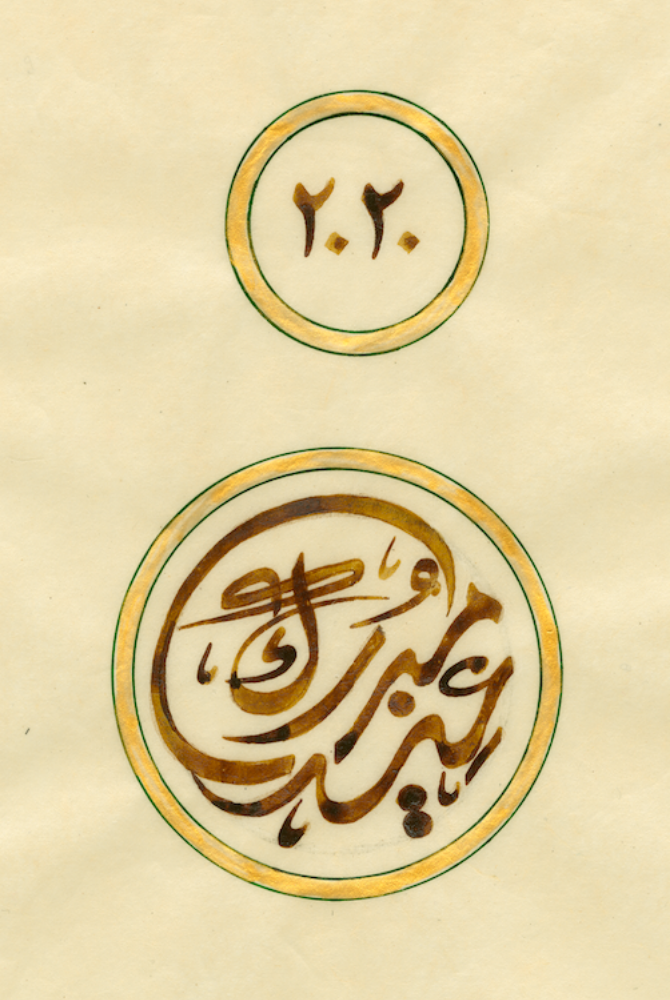 You've created beautiful calligraphy artworks for 'Flowers of Values'. How have you managed to tie in your creative aesthetic with Van Cleef & Arpels' spirit?
The idea started with brainstorming around bringing meaningful messages and highlighting the real values of our region. We wanted to create art that carries a deeper meaning for us on the special occasion of Ramadan and Eid Al Fitr, a time for togetherness, unity, kindness and light.
Each artwork has been conceptualised to bring artistic calligraphy aesthetic seamlessly married with 12 values from our region. I have used the shape of each flower as the base of the inspiration of the art piece and then continued adding layers of meaning to each piece by sketching out the values in calligraphic text. The final series that you see today is the outcome of a thoughtful and thorough process of design and conceptualisation between me and the Maison, which I am very proud of.
Flowers have always been a part of the maison's history. What do they mean to you?
Flowers have always been symbols of beauty and happiness for me. They carry many emotions while enriching our souls with creativity through their own beautiful designs and enchanting colours.
It's mentioned that these artworks were inspired by values dear to the region. Can you share some of those values?
Ramadan is the month reflecting on ourselves and what we value most. It is a time when we look back on importance and beauty of our cultural values; kindness, giving, family, balance, spreading happiness etc. Each of these carries an elegance and beauty within it that has inspired me to create art that embraces the beauty of Van Cleef & Arpels and complement the values of this holy month.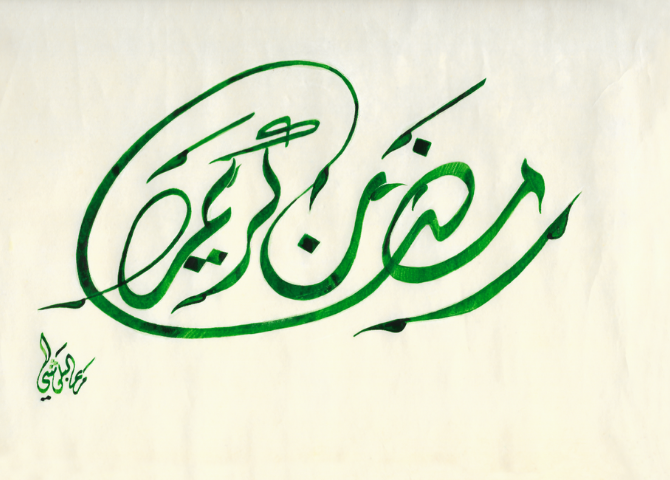 The collaboration is a message of positivity for Ramadan. What else are you hoping people take away from this partnership/and your artworks?
This collaboration is definitely a message of how people from different places can think as one, bringing the beauty of their ideas and stories to light.
During such unprecedented times, Ramadan is being celebrated a little different this year. What is your personal message to staying positive and united during these difficult times?
The Holy Month of Ramadan holds a unique and special meaning in our hearts. It is the month of spiritual connection, focusing on family, community and reflection. With this in mind and especially in uncertain times, these are the values and reflections we all look for, the things that are most important to each of us.
Now, discover Van Cleef & Arpels' latest Frivole collection.