It was in 1968 that the Van Cleef & Arpels maison beautifully crafted what would be an iconic symbol today: the Alhambra motif. Just over 50 years in the business, the Alhambra collection has carried a pretty impressive cultural bandwidth and as the years go by with several new collections in tow, the symbol has always been faithful to the collection's original aesthetic.
Today, the Alhambra collection is expanding with a slew of stunning creations etched into yellow gold — each adorned with a delicate beaded contour and a central gold bead.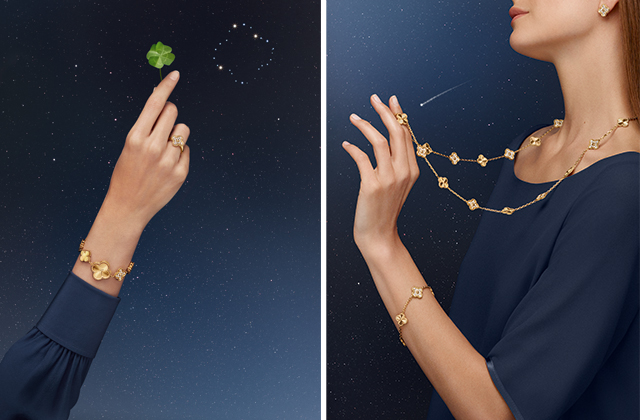 Incorporating an original pendant, bracelet and long necklace designed to highlight the guilloché technique, the pieces are fluid and mobile (trust us, you can incorporate it in just about everything in your wardrobe), and comes with an intensifying radiance.
In the collection, you'll also be able to see the Sweet Alhambra jewellery watch (pictured below), made up of gold, diamonds and gold mother-of-pearl. Plus, let's not forget about its stunning guilloché gold dial, surrounded by alternating motifs.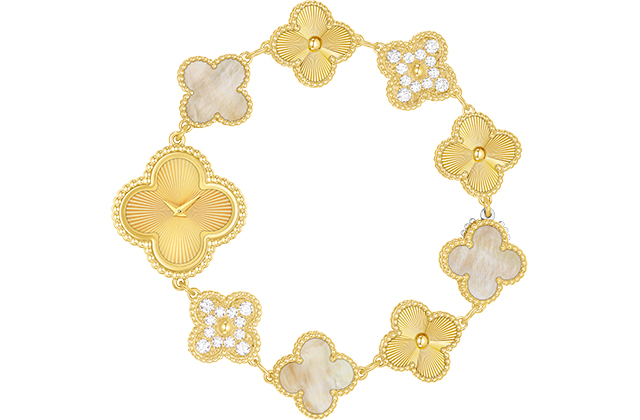 Also, there's a beautiful Vintage Alhambra 5-motif bracelet and 20-motif long necklace in Guilloché yellow gold and diamonds, for that true extra sparkle.
Now, discover Van Cleef & Arpels' enduring legacy of the Alhambra icon.