Every coveted jewellery house launches a signature design that eventually evokes the maison's style codes, brand ethos and becomes one of the most iconic symbols in the industry, and for Van Cleef & Arpels, it was the introduction of the Alhambra.
The four-leaf clover design first emerged onto the jewellery scene just over 50 years ago and since then, its beautiful craftsmanship has been crafted into intricately made necklaces, bracelets, rings, earrings and sautoirs.
The symbol was an immediate success, establishing itself throughout the world as an icon of luck and emblem of Van Cleef & Arpels.
Injected into a slew of pieces for its dedicated Alhambra collection, the craftsmanship itself highlights the excellence of the French luxury jewellery house — all courtesy of lapidaries to jewellers, and from stone-setters to polishers.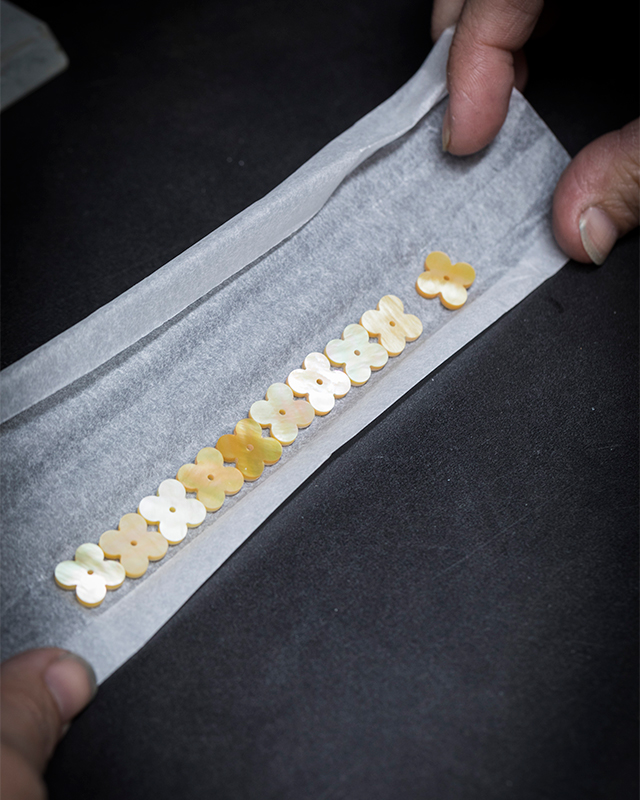 Each jewellery piece adorned within the Alhambra collection carries a wide variety of skills, especially those that are a part of the Vintage Alhambra creations.
The motifs are beautifully framed by a beaded border — each carefully reworked by master jewellers. Its savoir-faire includes rounding the edges for softness and a final polish that aims to bring out the luminous beauty of the ensemble. Complete after 15 successful steps of selection, production and verification, the creation of the iconic jewel is born.
Now, take a look at Van Cleef & Arpels' new Brume de Saphir collection.