Boucheron's Claire Choisne is best recognised for creating jewellery pieces that are just a breath of fresh air. An art form in itself, Boucheron's offerings come with exceptional savoir-faire and its latest High Jewellery collection is no exception.
Looking at one the industry's most recognisable motifs, the High Jewellery collection is a reflection of two eras — Art Deco and the Roaring Twenties — and Choisne revives it, giving it a contemporary touch. Not that the period needs to be brought to life but, the collection echoes Choisne's creativeness and modernism.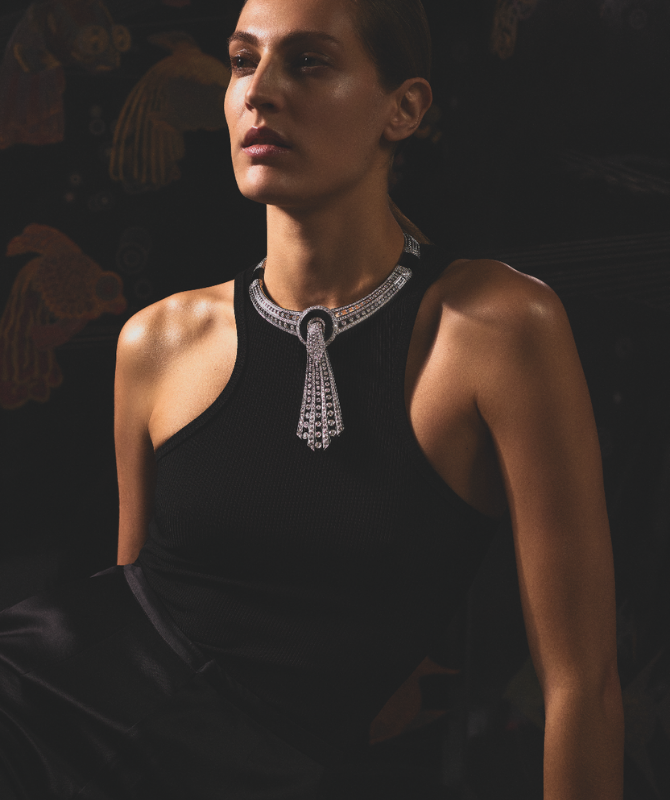 The new High Jewellery collection, titled Histoire de style, is embedded with inspiration from an abundant of Art Deco archives and carried throughout Choisne's creative eye.
Looking back to that style of visual arts that was as extravagant as it was exquisite, Choisne focused on the feminine and masculine, the simplicity and the opulence of it all and created a plethora of pieces that resulted in being a declaration is freedom and style.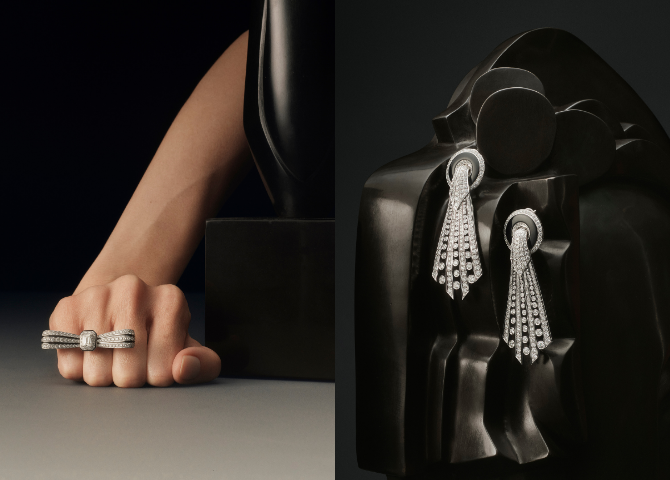 The gender-fluid collection features 20 different pieces (enhanced with the colours of black, white and diamonds) that are brilliantly transformable. Featuring necklaces that can be transformed into bracelets or belts, the coveted pieces can even be worn as brooches and hair pins.
The collection also includes a white gold ribbon set with baguette and round diamonds — and this can equally be worn as a belt for men, or a choker, a headband or even two genderless bracelets by a woman. The options are endless and it's entirely up to you and your imagination.
One of the collection's key pieces is the Plastron Émeraudes spectacular necklace that can be transformed as a choker, a bracelet or even a graphic ring or two different pairs of earrings.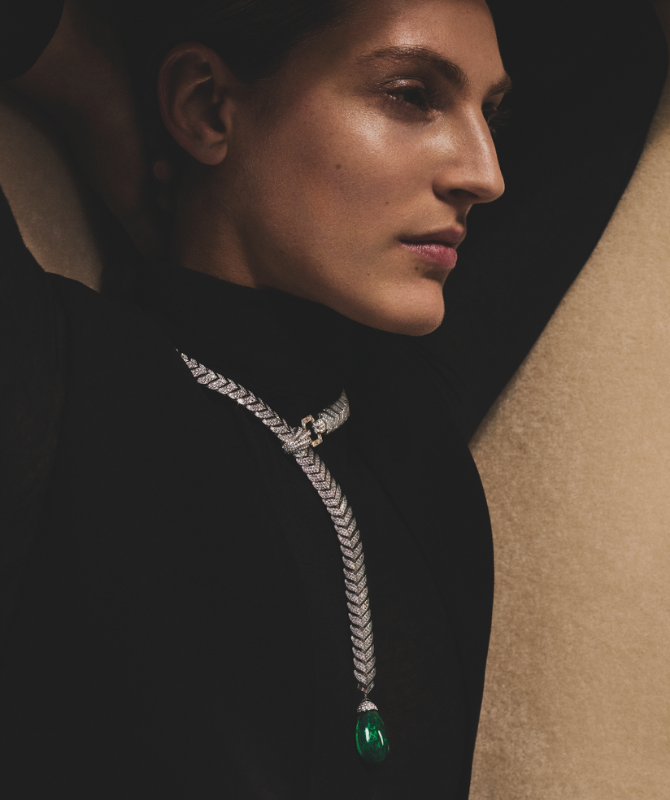 It's a collection for the bold, the brave and the boundary breakers.
Now, discover Bvlgari's new novelties for men and women revealed during LVMH Watch Week.