In an extraordinary fusion that ignited in 2021, TAG Heuer and Porsche embarked on a global journey, forging an alliance that celebrates their rich legacies steeped in excellence, ingenuity, and opulence. Together, they proudly unveil their latest masterpiece: the TAG Heuer Carrera Chronosprint x Porsche, a creation manifested in two distinctive iterations.
This unveiling serves as a profound tribute to the remarkable 60th anniversaries of both the iconic TAG Heuer Carrera collection and the legendary Porsche 911, originally christened as the 901. Blending elements from the worlds of horology and automotive engineering, these timepieces offer a timekeeping experience that is unparalleled. With this new release, velocity and precision harmonize, encapsulating the very spirit of the original Porsche 901's extraordinary feat: achieving 0-100 km/h in an astounding 9.1 seconds, a milestone that becomes even more illustrious as the story of the 911 unfolds.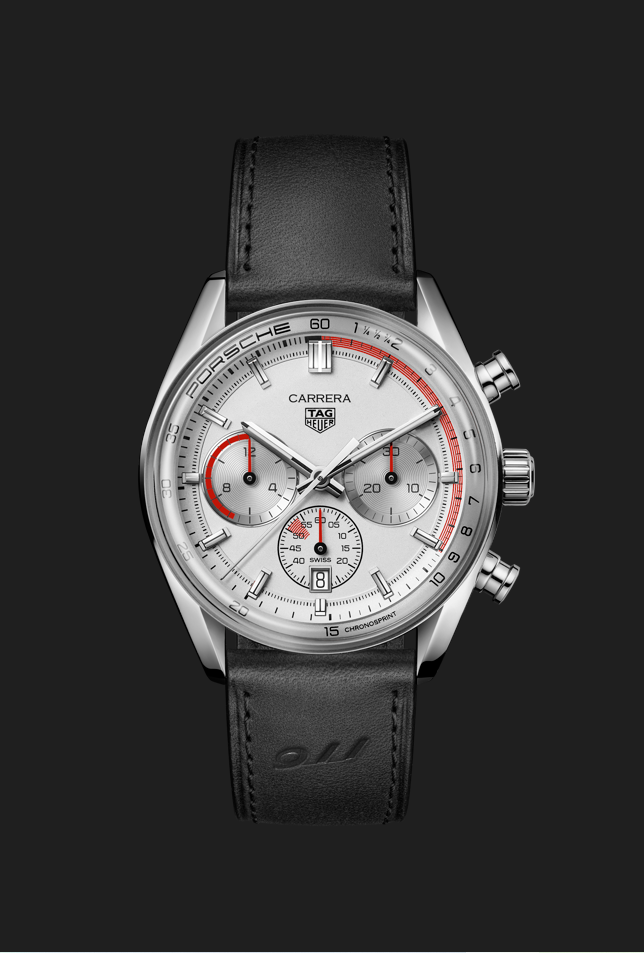 ALSO READ: RAIN OR SHINE, SWAROVSKI'S NEW EYEWEAR COLLECTION WITH ESSILORLUXOTTICA IS ALL WE WANT THIS SEASON.