The iconic Alhambra motif, a hallmark of Van Cleef & Arpels since 1968, draws its inspiration from the cherished four-leaf clover, a symbol of luck. It continues to inspire a legacy of ever-evolving jewelry and watchmaking creations, embodying the essence of timeless enchantment.
The necklace, the bracelet, the watch, the ring… We're all set.
The Alhambra collection has always reigned as a quintessential emblem of Van Cleef & Arpels, a canvas upon which elegant variations unfurl to celebrate special moments and exquisite materials. Today, the same signature motifs appeard in perfect synchrony across a Vintage Alhambra bracelet, a long necklace, and a Sweet Alhambra watch. Here, the gentle luminance of rose gold entwines seamlessly with the warm, inviting embrace of carnelian—a cherished gemstone that graces the Maison with its red-orange symphony.
Carnelian, a beloved treasure of our Maison, bestows upon these pieces its rich, nuanced hues, elevating them to a realm of extraordinary beauty. As for rose gold, it unveils its tender secrets, shimmering with ever-shifting reflections, thanks to the enchanting guilloché effect—a hallmark of this collection since 2018. Like sunbeams playing upon the surface of these motifs, these delicate streaks breathe life into the precious metal, conjuring an intense whirlwind of light that enchants and captivates every gaze.
the collection also now welcomes an extraordinary addition: an avant-garde ring boasting a reversible motif. This remarkable piece unveils two distinct personalities, each composed of contrasting materials: the fiery carnelian and the guilloché rose gold adorned with a radiant diamond. Its body, a symphony of three cascading rows of golden beads, has been ingeniously crafted to ensure the motif's stability and seamless transformation. The intricate mechanism behind this masterpiece demanded meticulous research and development, with countless trials to achieve flawless, fluid motion—resulting in a ring that elegantly pirouettes with grace and precision.
Every single element of this creation is meticulously assembled and fine-tuned by skilled hands, making each ring a unique testament to craftsmanship and ingenuity.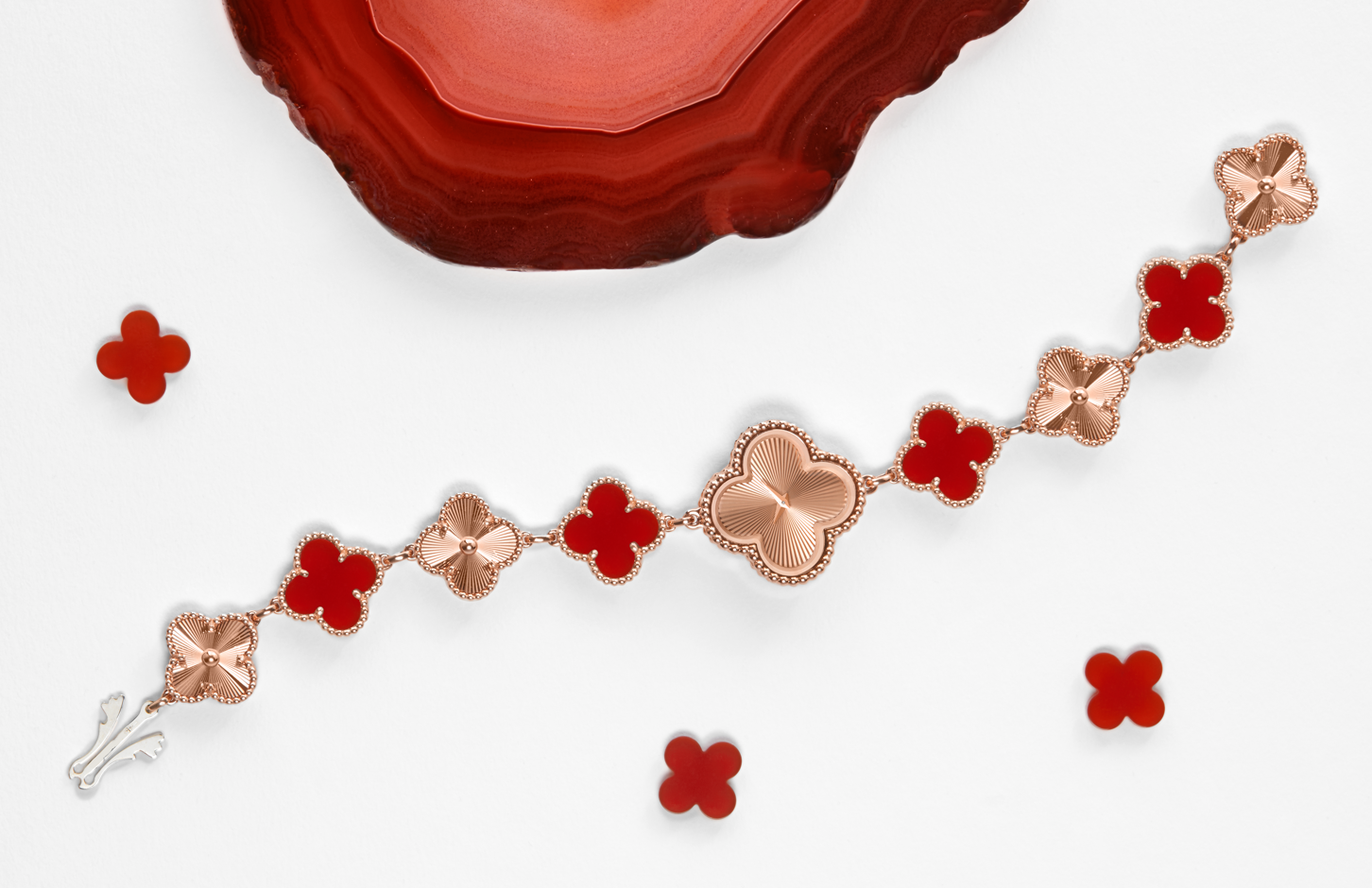 ALSO READ: BEYOND THE LENS: BURO EXPLORES ABSTRACT AND ARTISTIC REALITIES THROUGH CONCEPTUAL PHOTOGRAPHY.