In this artistic discipline, photographers use their skills not just to document moments but to convey profound ideas, emotions, and narratives. By blending creativity with technical expertise, conceptual photography invites viewers to engage with the image on a deeper level, often provoking thought, sparking curiosity, and inviting interpretation. It's a fascinating journey into the world of ideas, symbolism, and visual exploration, where every photograph becomes a canvas for the photographer's imagination to unfold. Delving into the realms of abstraction and artistic expression, BURO embarks on an exploratory journey through the captivating lens of Lebanese photographer Ray Chehab. Together, they venture into the world of conceptual photography, where vivid imagination and artistic realities converge.
Ray Chehab's journey through the lens has been nothing short of an artistic evolution, back in 2013, he embarked on a quest for knowledge at LAU Radio TV Film, specializing in Communication Arts and graduating in 2013 was just the beginning. He spent a few years in the cinema industry, donning the role of a camera assistant, honing his craft until 2016, Little did he know, his true passion was yet to be unveiled. In 2017, he took the plunge, picking up his very first camera. It was the moment he decided to decode the secrets of light, his artistic journey had begun. Fast forward to 2018, he reached out to friends, inviting them to be subjects of his creative exploration, with only their own wardrobes as a canvas, they embarked on a stylish adventure. The fashion world beckoned in 2018 as he started crafting small shoots, it was during that time when he crossed paths with Lebanese stylist Rim Choucair, a turning point that ignited his career. From that moment on, his trajectory soared, in the span of four years, he captured the essence of brands like Elie Saab, Louis Vuitton, Georges Chacra, and Bazaza. These were more than just photos; they were his artistic expressions.
'While I continued to capture the world's beauty through their lenses, I never lost sight of my personal projects on the side. But now, in 2023, I've decided to make them the forefront of my journey. My purpose is clear: to evolve from a photographer into an artist, etching my unique mark on the canvas of creativity.'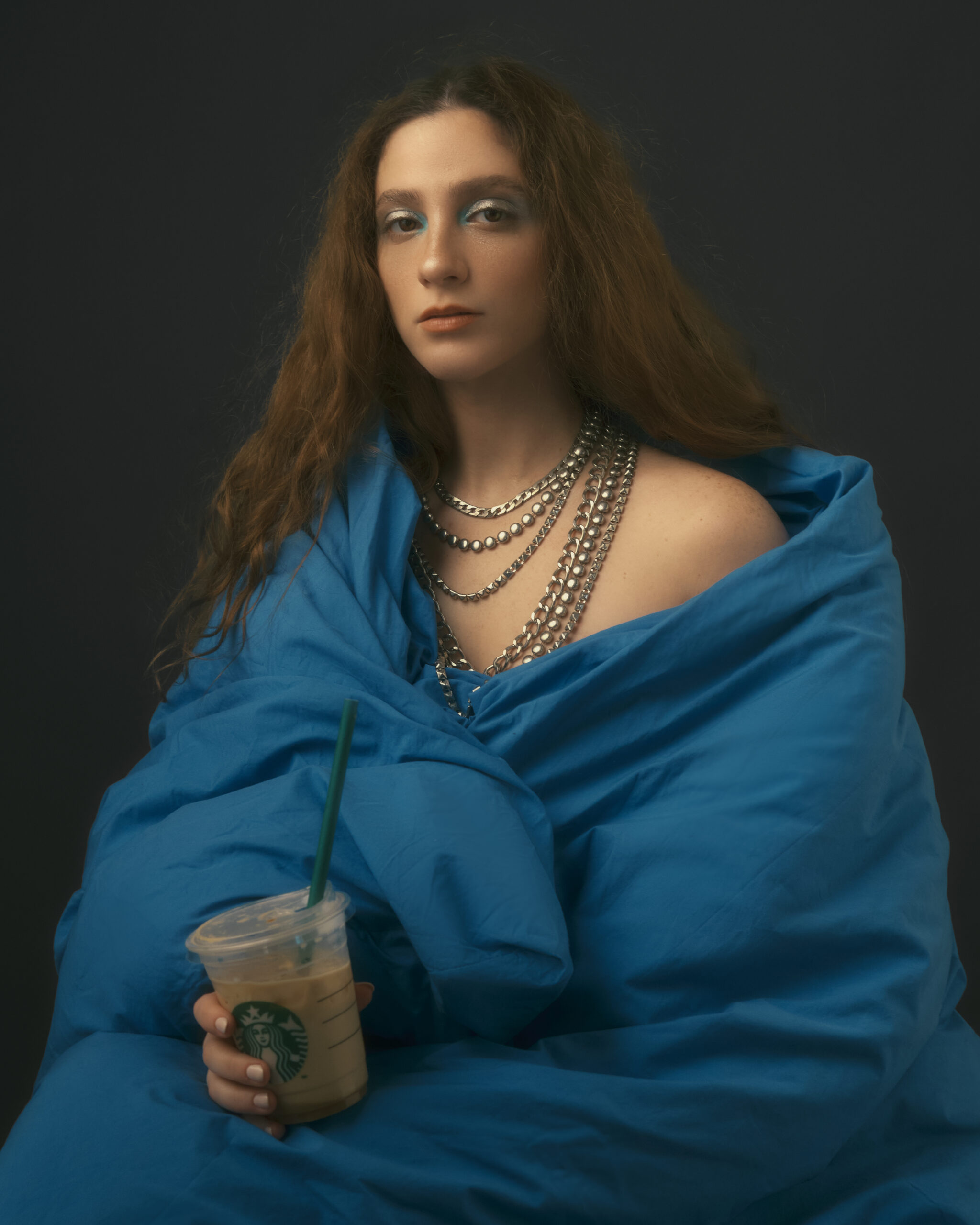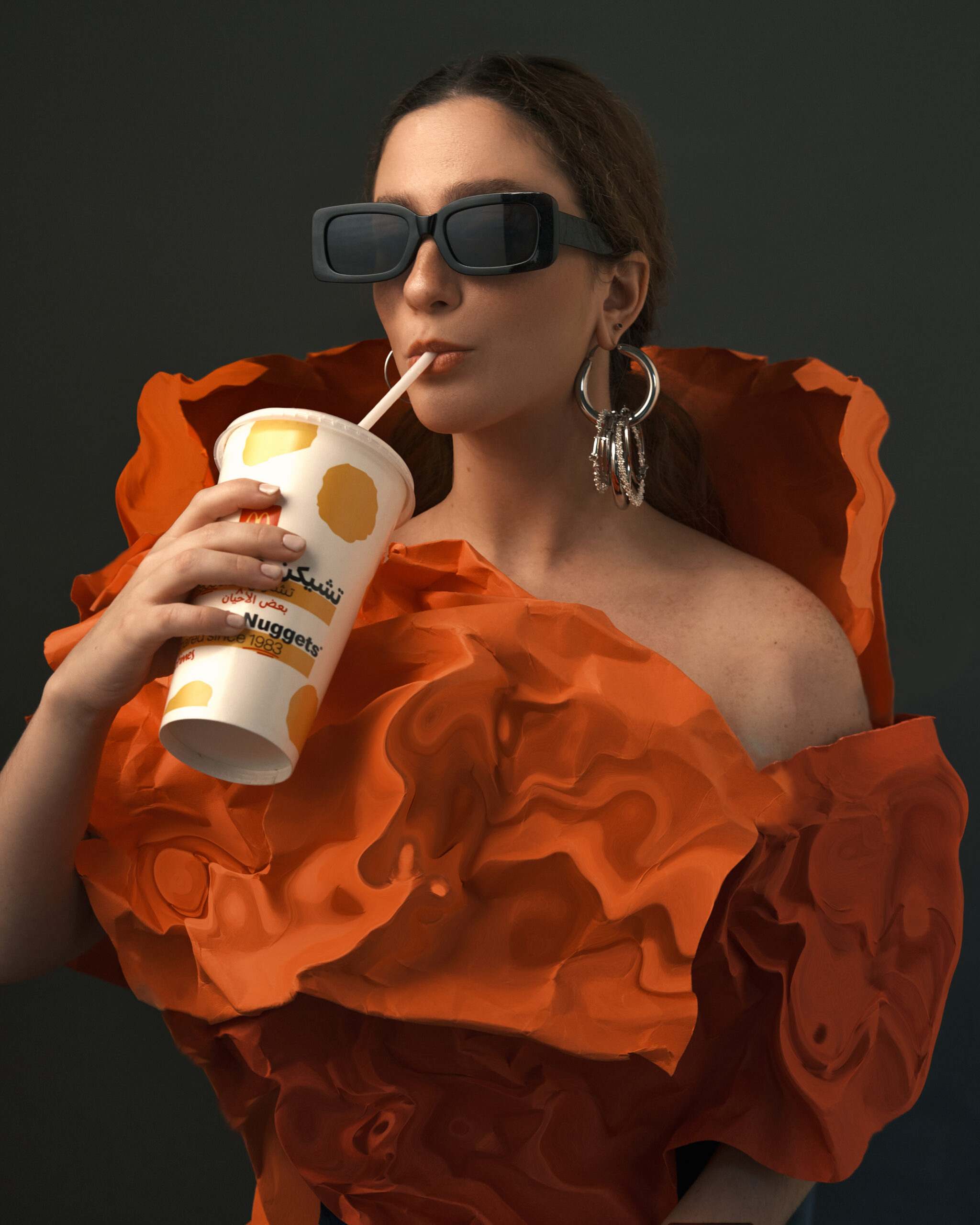 What identifies your work the most? What elements give a photo the 'Ray Chehab' signature?
When I take a photo, I try my best to tell a story without exaggeration or excessive posing. I like to propose an idea to the audience and let them come up with the story, each person will have his/her/they/their perspective and imagination, I focus on sarcasm, contrast (whether it's in the colors, props, poses etc…) and facial expressions.
From fashion to politics, what inspires your work the most and why?
My experience in the Fashion field has taught me to read people, understand where they come from and how they think. Even if I disagree with it, it inspires my work a lot. For example I can see hypocrisy and use it in my own imagination to portray it in an image. People tend to expose themselves on sets and it sits in my mind until I find a way to shoot it.
Where does conceptual photography stand in an age where AI is ruling?
AI by itself for now is still recognizable, but mixed with actual human work, it can lead to some great results. I tend to use AI to change the weather (something I am not in control of) in my pictures so it compliments the concept. AI will someday rule, and won't be recognizable, but for now using it for our own advantage elevates our work.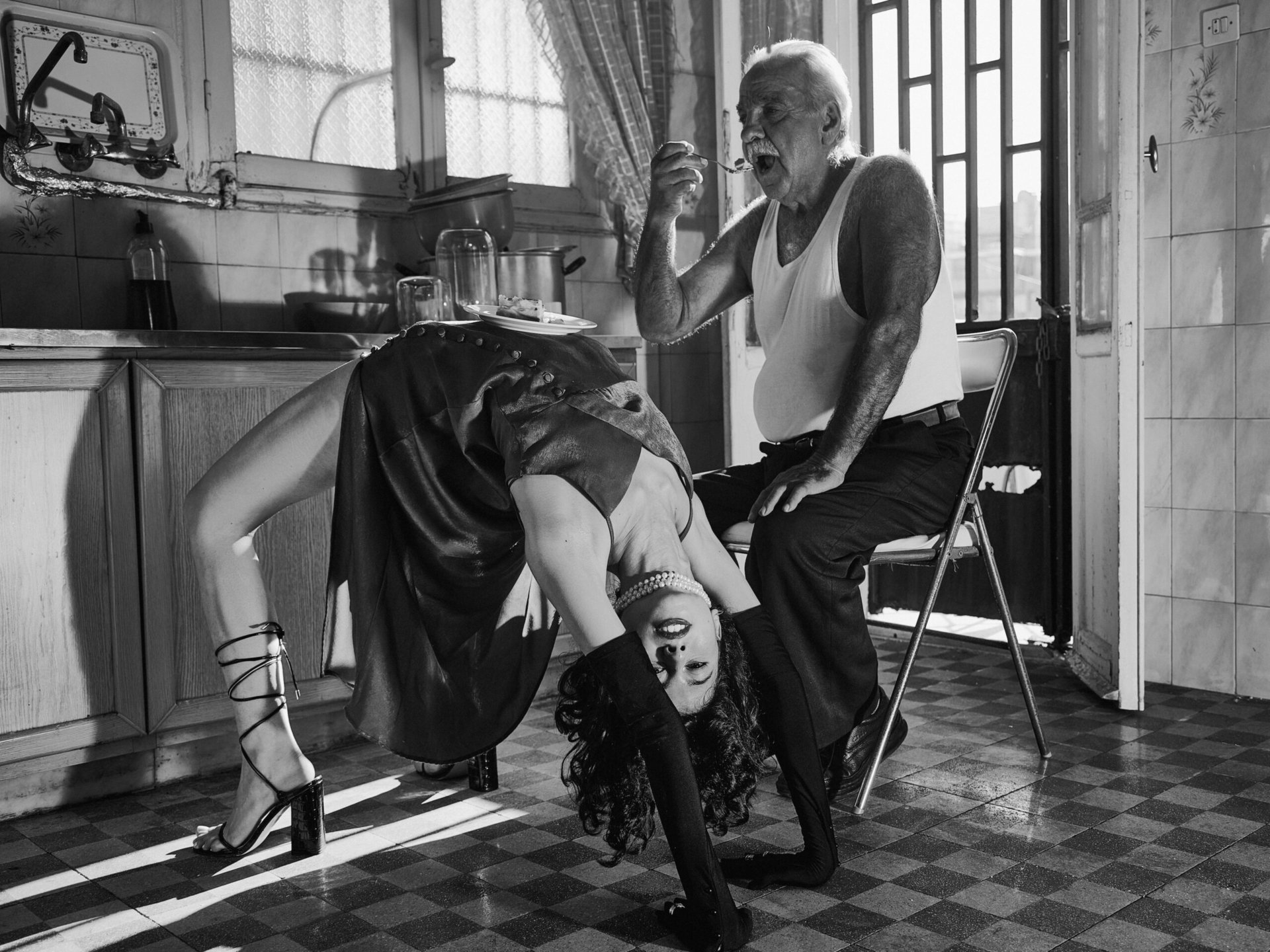 Where would you like to see your work displayed?
I would love to see my work on walls, in exhibitions, in magazines, in articles about controversial topics. I am starting to get over social media and finding myself preferring paper, concrete, and real life material (such as framed images).
Who's your favorite conceptual photographer and why do you like his work the most?
I am a huge fan of Helmut Newton's work and Guy Bourdain. In their time, they were the famous and the underdog. Both portrayed women in their own way, but also contributed to the same movement where fashion follows the photographer and not the opposite. Many of us (photographers) get stuck in trying to get the best picture with great lighting and editing, but end up without a story, or meaning behind the image. My work nowadays has shifted from perfect editing, to a perfect story ready to be printed.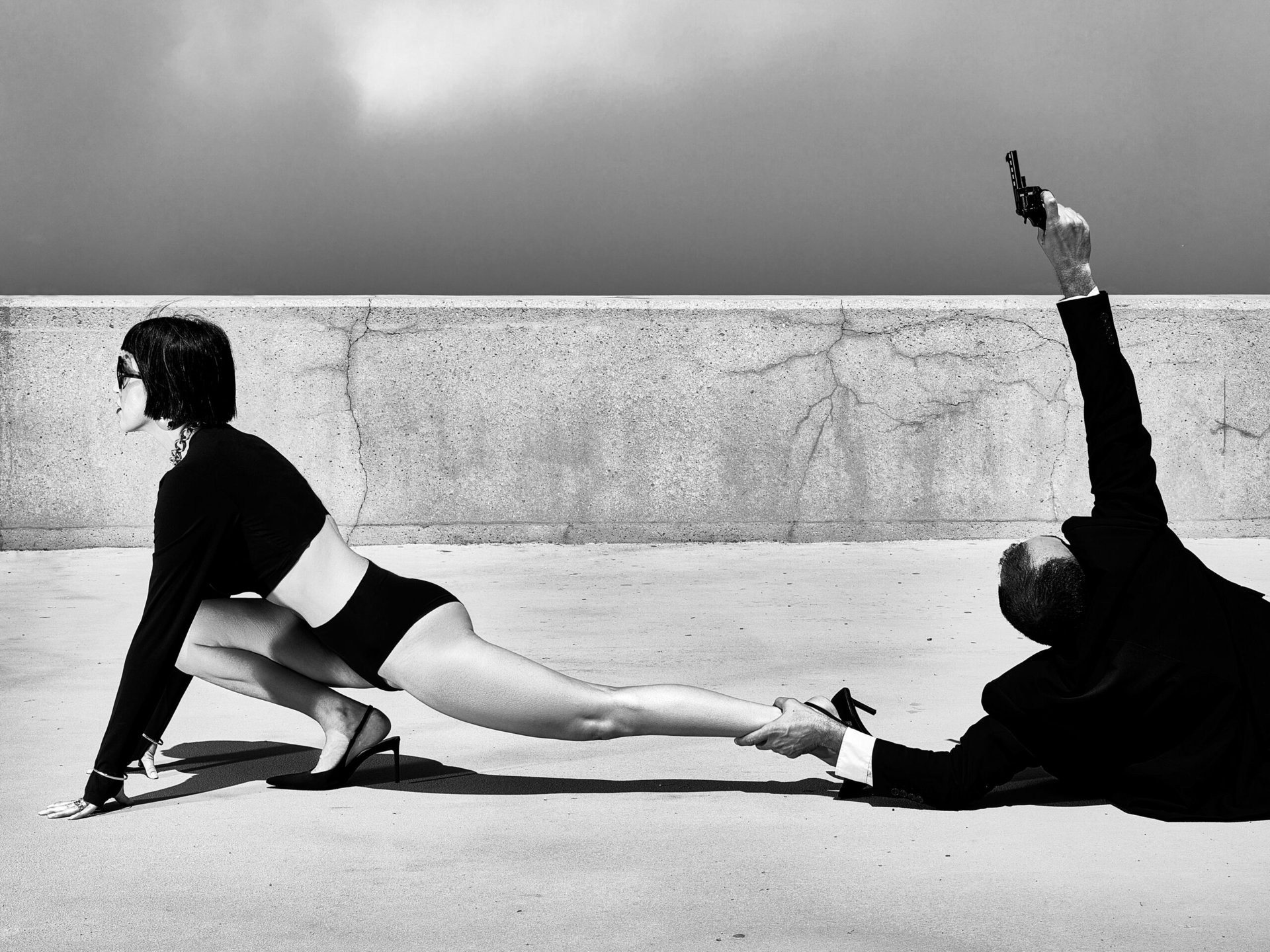 ALSO READ: FRENCH-ALGERIAN PHOTOGRAPHER MICHEL HADDI SPEAKS TO BURO ABOUT HIS NEW BOOK 'TUPAC THE LEGEND'.