With just 500 copies destined to grace bookshelves across the globe, the eloquent words of Tupac himself are captured through the lens of Michel Haddi in a mesmerizing series of images dating back to 1993, find their rightful place. This exquisite volume, titled "Tupac the Legend," stands as an unparalleled homage to the indomitable 2Pac. Within its expansive 45cm x 30cm dimensions, it weaves together a series of captivating black and white as well as vibrant color photographs. Each page resonates with the essence of this iconic artist, offering a glimpse into his soul and spirit. Every copy of this 40-page is not merely a book; it is a work of art, signed and numbered as part of a meticulously crafted edition of 500. In the realm of Tupac, this is the definitive tribute, a collector's dream, and a testament to the enduring legacy of an artist whose impact continues to reverberate across time.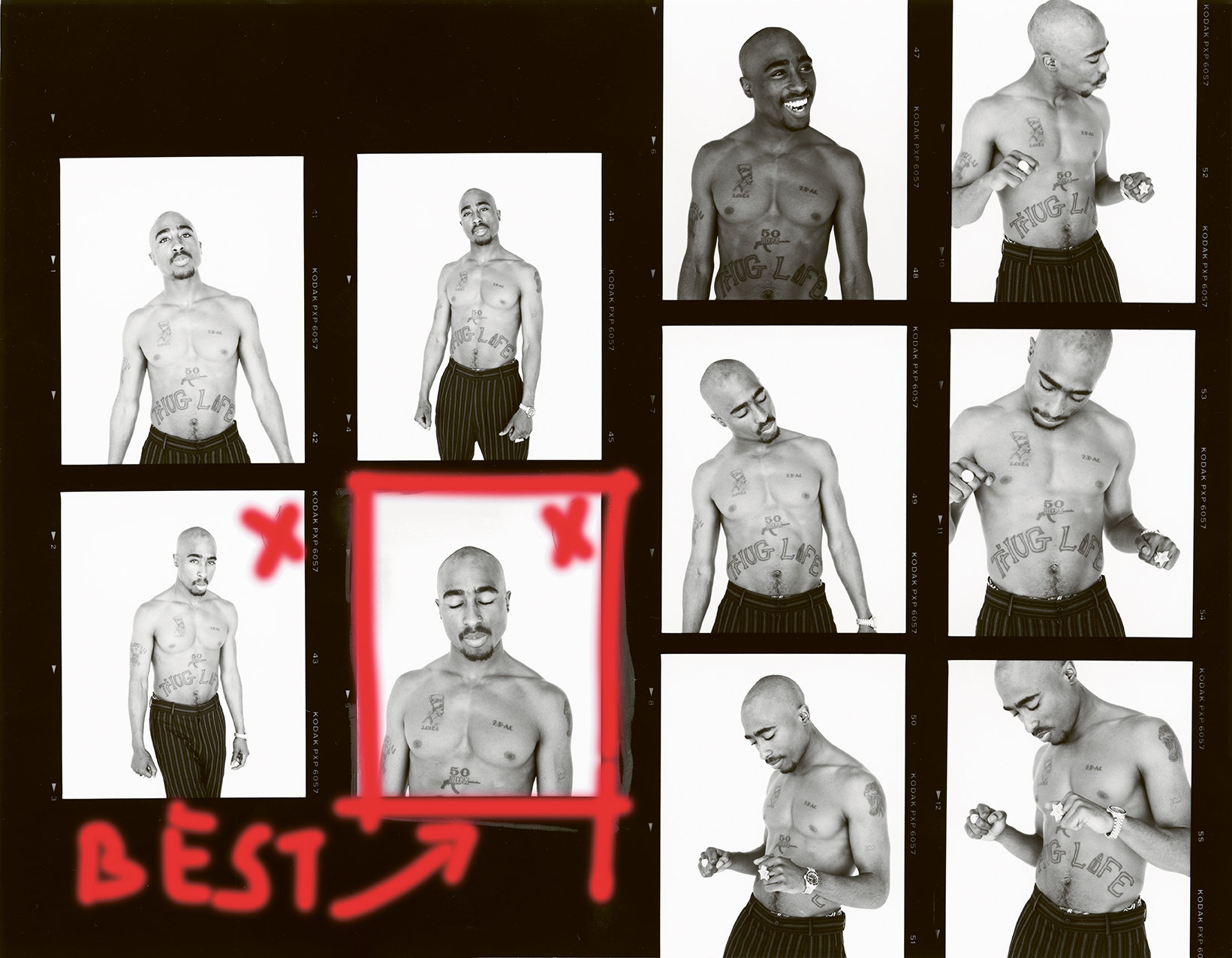 Michel Haddi's story begins in the heart of Paris in 1956. He was born into a world shadowed by the absence of his French soldier father, a man he would never come to know, and the embrace of an Algerian Muslim mother. It was a childhood marked by the tempestuous winds of change, as he found himself swept from one foster home to another, a nomad of circumstances. But destiny had a curious path for young Michel.
At the tender age of six, he found himself at the doorstep of the Sisters of Saint Vincent de Paul Orphanage in the City of Light. It was here, amidst the hushed corridors and sacred echoes, that his life took a fateful turn. In those quiet moments, his mother would arrive bearing gifts of dreams, in the form of Vogue magazines. These glossy tomes, filled with the visual symphonies orchestrated by great photographers, became his portal to a world beyond the orphanage's confines.
Enchanted by the artistry of Helmut Newton, one particular image seared itself into Haddi's consciousness. It was a spark, a revelation, an aspiration born. In the midst of his formative years, Haddi nurtured a fervent desire to break free from the shackles of Paris and embark on a journey that would lead him to the sacred realm of photography.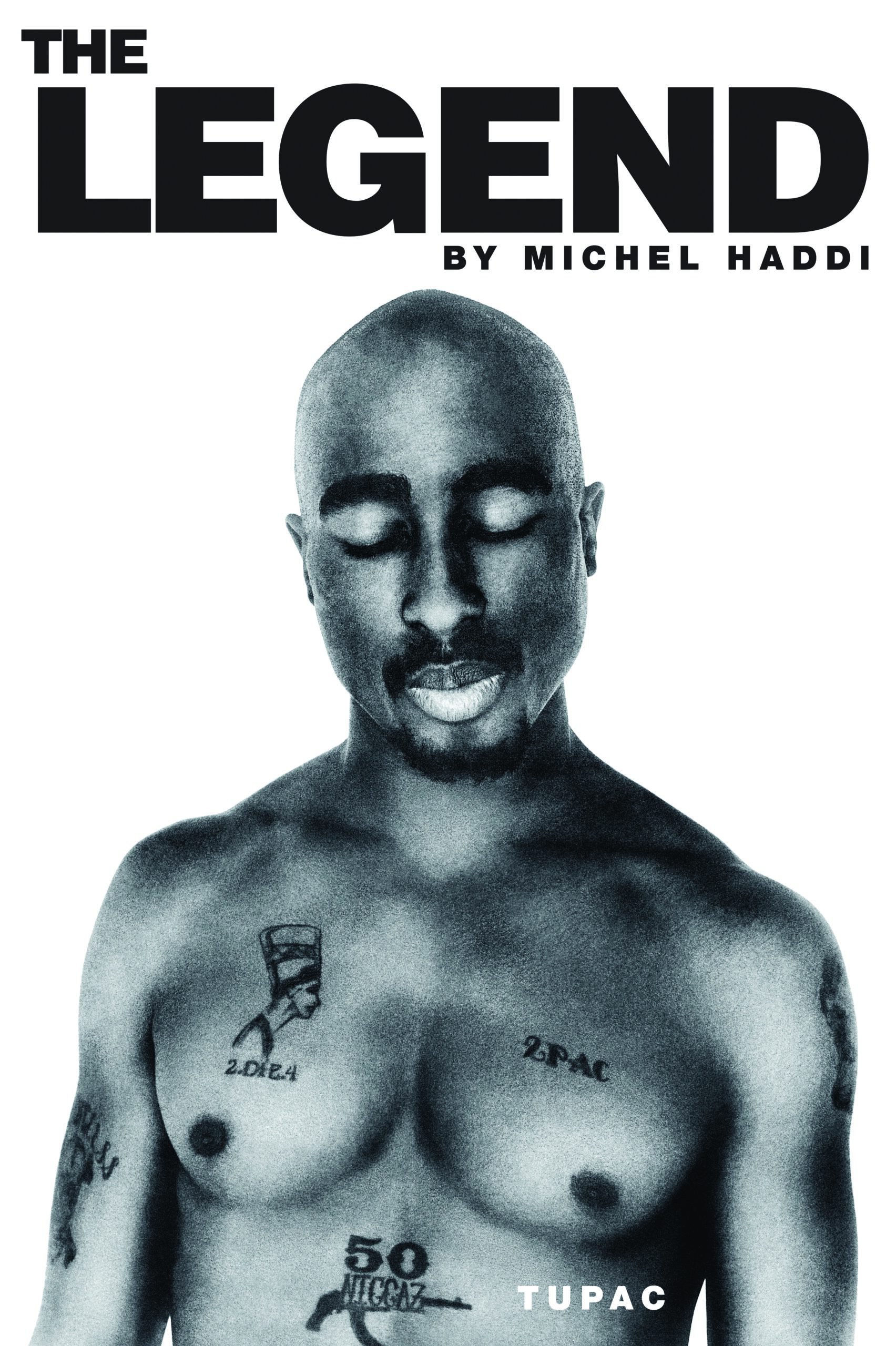 Which motto do you live by from Tupac's life?
Do everything you can to make it over the system or out of the system.

What can you tell us about your experience and work on this project?
For me it was a normal day when I worked with Tupac, like many others I have previously worked with, James Brown , or all the "Queens of Soul" and so many others… But what I can say , you could see in his eyes , his kindred spirit and his wisdom, growing up in the worst hood outside of Paris I could really understand him without talking. He was a true gent , and someone who had deep respect for artists
for sure, my man.
Why are you releasing this project 30 years later?

well I had a storage in Los Angeles for nearly 30 years and I got everything back last year and
we found some original images, so it means that the timing was perfect for the book, or maybe god in his infinite wisdom in
said "my son , after all these years , you better work and come up with a sizzling project".
What's your favorite quote from the book? How about your favourite image and why?
As far as I am concerned, my favorite quote is: 'There is nobody in the business strong enough to scare me', and the best image for me is the cover of the book, for 2 reasons: the first is that he looks like Julius Caesar, a bust of a Roman Emperor and secondly sadly he looks like " in memoriam of a great deity '.
Tupac The Legend can be purchased from MHS Publishing for £100 GBP and also in London from Reference Point at 180 the Strand – London where there will also be an event on Saturday the 7th October – 19.00 to 23.00 Tickets Free Entry

Haddi will also celebrate his 30 year long career with a 6 month retrospective show of his work (in 2 rotations of works) next month with an exhibition titled – Beyond Fashion at the 29 Arts in Progress Gallery Milan featuring shots of Malcolm X's daughters, Liza Minnelli to David Bowie, Cameron Diaz to Jennifer Lopez and Angelina Jolie, including unexpected shots of Naomi Campbell and Kate Moss, Linda Evangelista, Stephanie Seymour, Yasmin Le Bon to name just a few.
ALSO READ: PETER DO-ES HELMUT LANG FOR THE FIRST TIME IN NYFW AND HERE'S ALL YOU NEED TO KNOW.