Gucci continues its journey through an enchanting world of ephemeral yet recurring beauty, one that is a majestic ode to nature and an insight into its kaleidoscopic universe. With the launch of a new chapter of its High Jewellery collection Hortus Deliciarum, Gucci revealed a selection of coveted pieces during Paris Haute Couture Fashion Week to drool over, and they're just as exceptional as the last.
Held at the House's Place Vendôme boutique, Gucci presented one-of-a-kind masterpieces distinguished by unique artistry, exceptional quality, and acute attention to detail. Among the new additions to the Hortus Deliciarum collection are necklaces, bracelets, earrings, and multi-finger rings, divided into different themes. An exploration of the tantalizing facets of the natural and animal kingdom, the jewellery pieces evoke an exciting imagination with Gucci's signature painterly approach to high jewellery craftsmanship.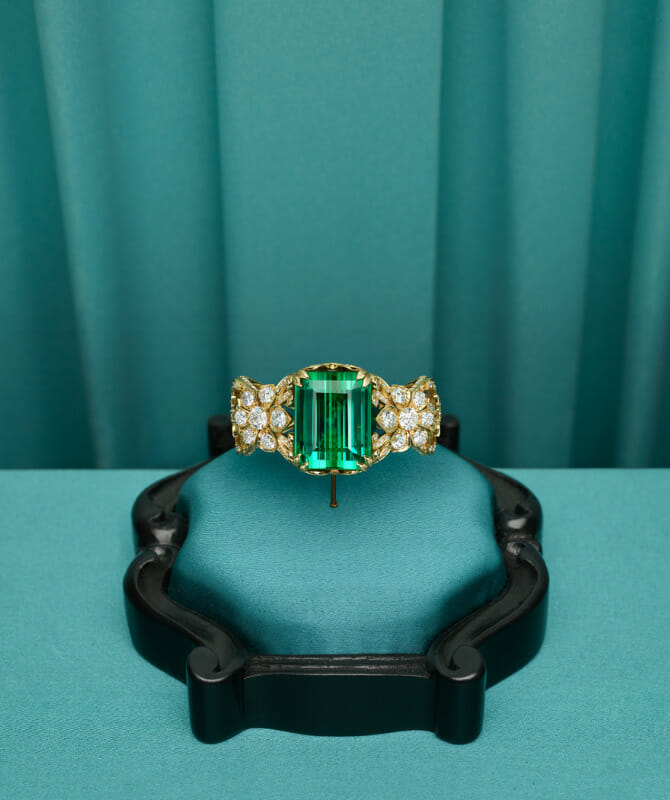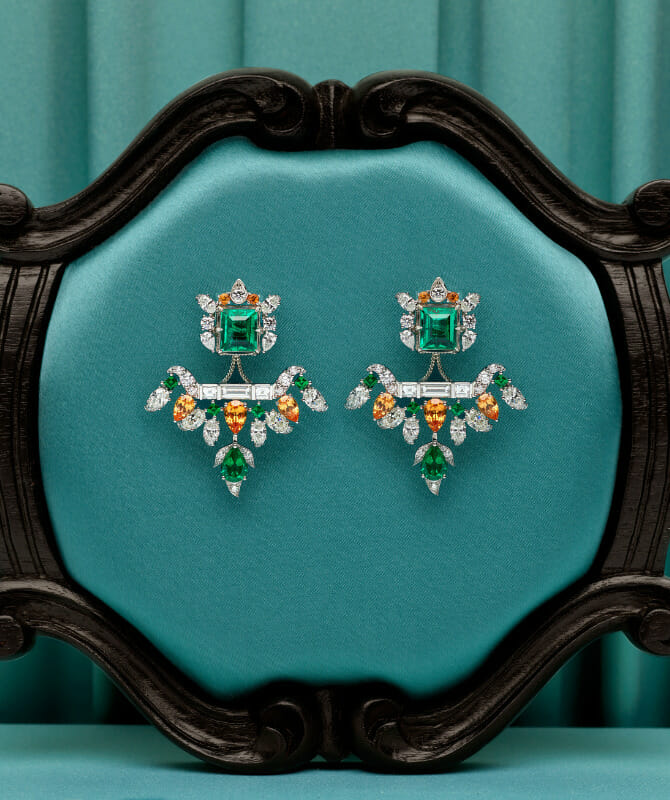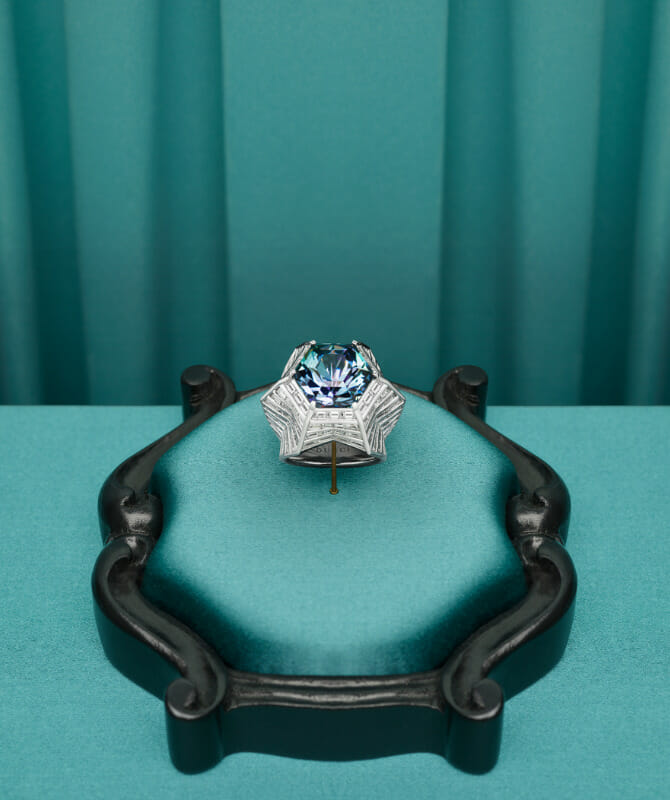 For example, the new additions put the spotlight on a reinterpreted Lion Head and Tiger Head motifs which symbolise strength, courage, and passion. They showcase a captivating combination of multicoloured stones that are inspired by the concept of prismatic beauty and specifically designed to catch the light – think vivid gemstones, from aquamarines to yellow sapphires, add vibrant touches to these dynamic designs.
On ground to witness the reveal of the collection, we came across a brilliant multi-finger ring which took 100 hours of meticulous production. It is crafted in yellow gold with a beautiful 38.8 carat green tourmaline centrepiece surrounded by diamonds. Another highlight of the selection includes a parure comprising a dazzling white gold necklace and matching drop earrings. The necklace itself involved 300 hours of production and features diamond-embellished starbursts trimmed with lady-like diamond bows, while the earrings reveal diamond-encrusted bows and chandelier-like crystal droplets around two teardrop cut diamonds with a total of 16.7 carats.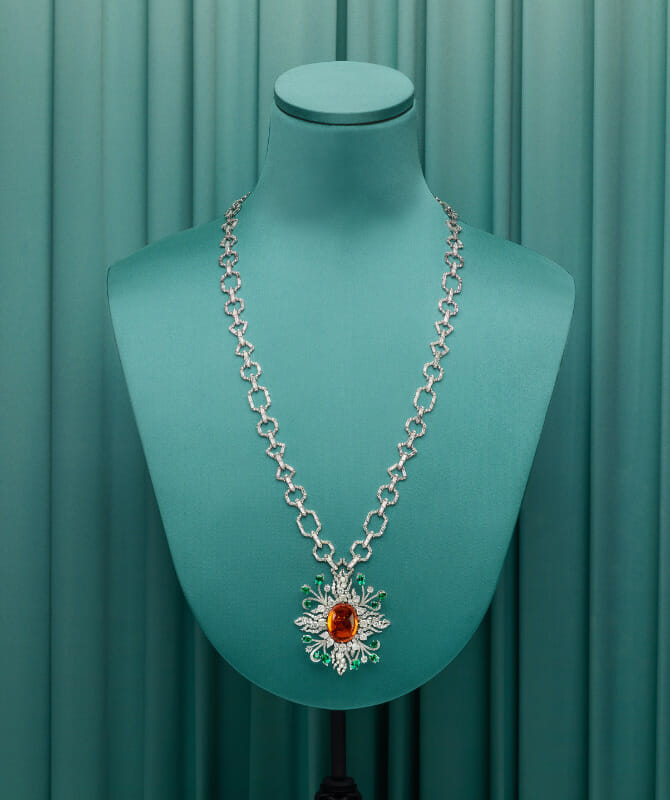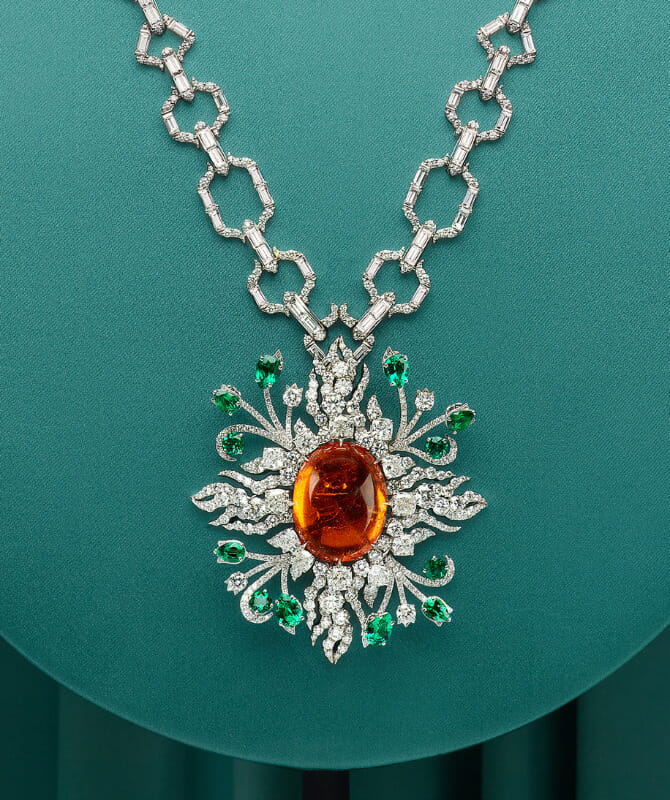 The Hortus Deliciarum High Jewellery collection was first launched in Paris in 2019. A second chapter was presented on Italy's Lake Maggiore in 2021 while the third and current collection was initially unveiled in Rome in 2022.
ALSO READ: DEFYING TIME WITH ZENITH.