At LVMH Watch Week 2023, alongside LVMH Maisons Bulgari, Hublot and TAG Heuer, Zenith unveiled some of its latest novelties which have been added to the brand's DEFY collection. Showcased in a hybrid format of on-location (in Singapore) and digital presentations, Zenith built up its line of horological innovations by introducing a unique and progressive take on watchmaking.
Up on offer are the DEFY Skyline Skeleton (a new expression of the modern skeleton watch), the DEFY Skyline (now proposed in a unisex version with pastel colours), the DEFY Skyline (now introduced in its first Boutique Edition) and in true Zenith fashion, the DEFY Extreme Glacier (taking inspiration from the raw, elemental beauty of wild terrains).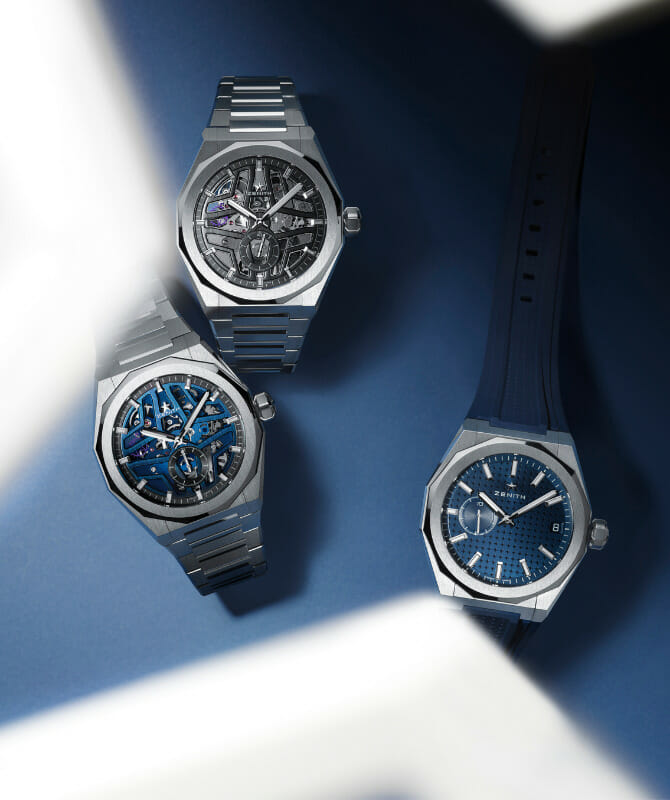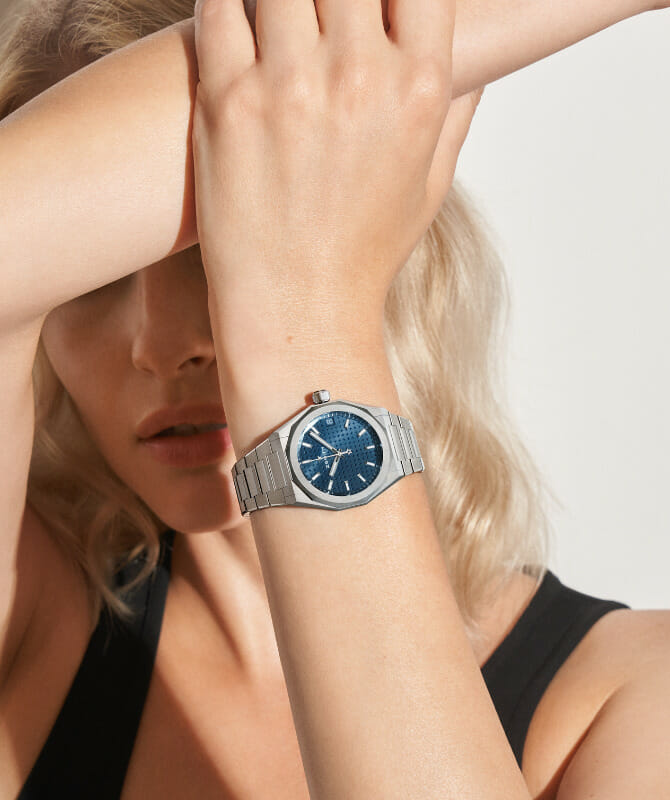 On the evolution of the DEFY collection, Zenith's CEO Julien Tornare shared: "In just one year, the DEFY Skyline has become one of the most in-demand lines for Zenith. Its strong visual identity, unique movement and effortless versatility have made it a compelling choice within the sporty steel bracelet segment. It's a purely modern creation that's full of details that carry on the enduring legacy of the DEFY collection that goes back to 1969."
Further speaking about the collection, Tornare continued: "This year, the collection is growing with a new skeleton version featuring a bold and futuristic design, as well as mid-size unisex version of the DEFY Skyline in 36mm with some vibrant dial colours. We're really excited to witness the completion of the DEFY collection with these dynamic new references."
Originally, the DEFY Skyline collection was conceived for an ever-fast-moving world where every fraction of a second can be a decisive one. With the addition of the DEFY Skyline Skeleton, Zenith opens a whole new world of possibilities to what a skeleton watch can be with an angular 41mm steel case and a symmetrical skeleton dial that takes on the form of four-pointed stars, paying tribute to the "double Z" logo of the 1960s.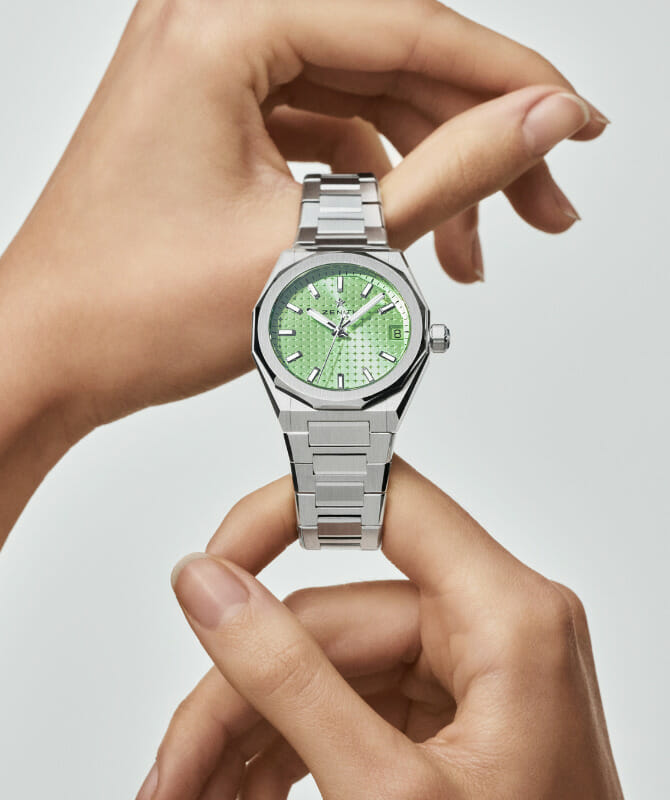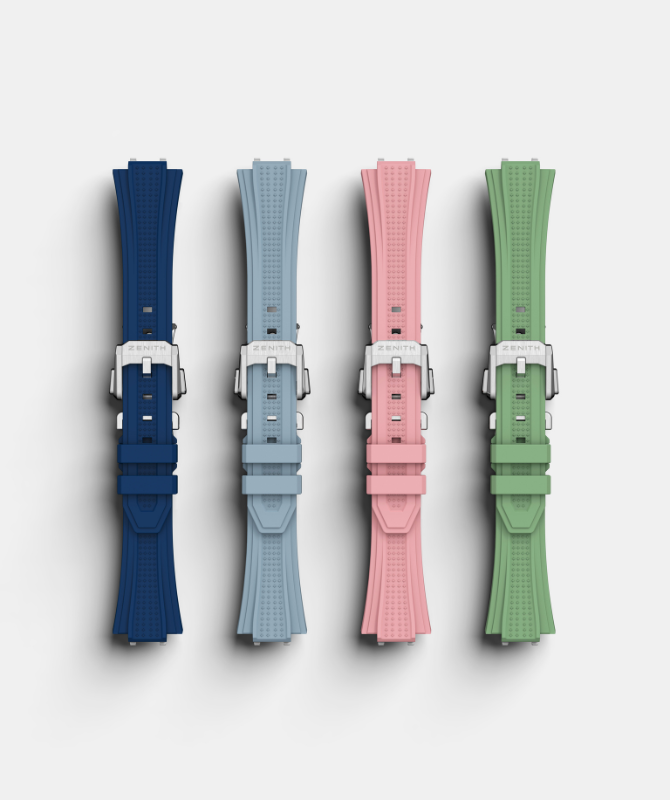 The DEFY Skyline (showcased above) is offered in a new size (36mm), new colours, the same striking silhouette and stellar brilliance. Also keeping its mid-size offering in 41mm, the DEFY Skyline comes in three dial colours – metallic deep blue, a pastel pink and pastel green – that are polished, satin-brushed and adorned with the Zenith five-pointed star at the top of the dial.
A part of the line-up this year is Zenith's first boutique-exclusive edition of the DEFY Skyline, offering an alluring combination of contrasting tones. Complete in a 41mm angular steel case and a bezel that recalls the earliest DEFY wristwatches from 1969, the DEFY Skyline Boutique Edition stands out with an engraved rose gold motif, set with rose gold hands and hour markers
ALSO READ: FOUR NOVELTIES WE'RE SWOONING OVER FROM HUBLOT'S LVMH WATCH WEEK LINE-UP.