We can't get enough of Tiffany & Co.'s T1 collection and here's why: The collection was crafted with a woman's strength in mind, honouring her, her accomplishments and the resilience she embodies. And the new launch couldn't have come at a better time as Emirati Women's Day is just around the corner (August 28, to be exact).
The pieces, although luxurious, are meant to be casually paired as it becomes a part of your life. Effortless, timeless and unique, the T1 collection (first revealed in April) reimagines the iconic jewellery house's 'T' motif; an inspiration behind the brand's jewellery designs since the 1980s.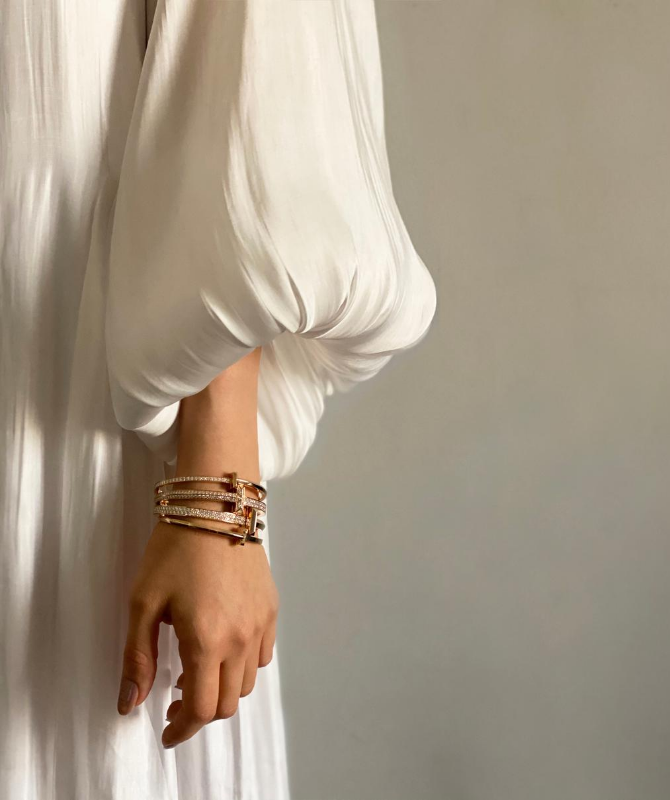 The pieces are the perfect gift to give this Emirati Women's Day as they celebrate the many achievements of women. The collection includes a range of 18-karat rose gold bracelets and rings in varying widths, as well as five unique designs featuring pavé diamonds hand-set by artisans in an adjoining pattern for maximum radiance.

"It's always inspiring to create designs and envision the type of person whose spirit and sensibility it expresses perfectly," says Tiffany & Co.'s Chief Artistic Officer, Reef Krakoff. "Who exactly that person is changes with the times and the cultural mood. Today, so many women are at the forefront of change and are powerful voices in their communities. We wanted to design something that really felt bold, strong and inspired by their strength."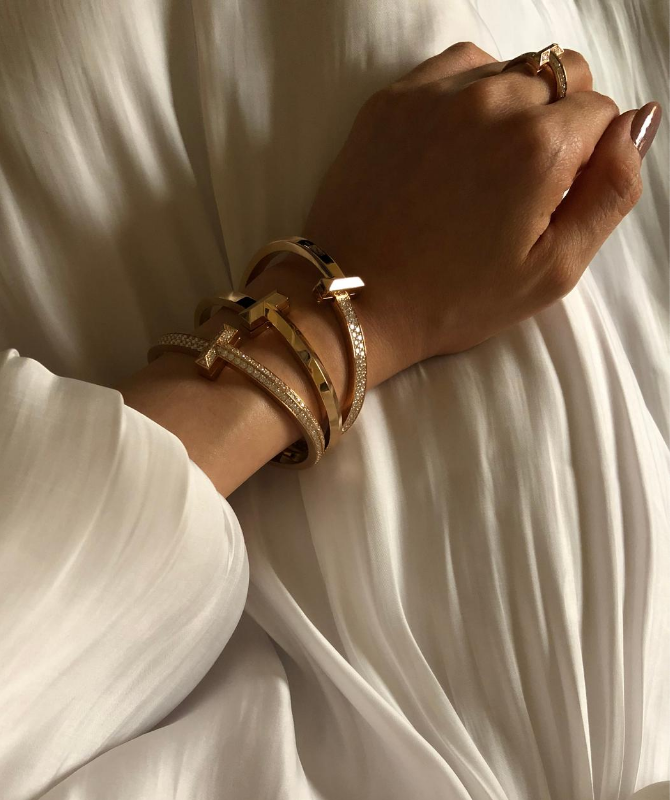 Tiffany T1 designs in 18-karat yellow and white gold metal-ways will soon become available later this fall.

Now, discover Tiffany & Co.'s previous collaboration with Yasmin Al Mulla.