It's been over three years since Reed Krakoff took over the Chief Artistic Officer role at Tiffany & Co., and ever since, has led the brand to implement his boundary pushing creative ideas such as tapping celebrity faces to front campaigns.
Here, Buro. Middle East's contributing editor Farouk Chekoufi exclusively speaks to Krakoff to discuss Tiffany & Co.'s T1 collection, his very first memory of the brand and what the new generation is looking for…
Where did you grow up and what is your first Tiffany memory?
I grew up in Weston, Connecticut and I was probably around nine years old when I visited Tiffany for the first time. Years later after studying at Parsons School of Design, I recognised how special that moment was. One of my favourite areas was the fourth floor, where renowned decorators like Vladimir Kagan and Angelo Donghia would do installations. I remember how extraordinary the dining tables were. I have fond memories from my first Tiffany experience.
What was your inspiration behind the new Tiffany T1 collection?
I was inspired by an archival motif that has been featured in Tiffany jewelry since the 1980s. The goal was to evolve the "T" motif into a new bold symbol that felt very modern. It's an evolution of our iconic motif as one continuous design, an unbroken circle featuring a beveled edge, angular surface and a multi-faceted finish.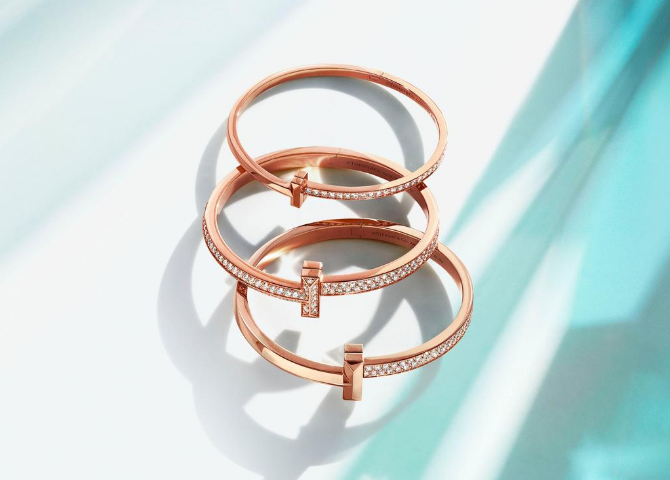 Describe the woman you had in mind when designing the Tiffany T1 collection?
Today, so many women are at the forefront of change and are powerful voices in their communities. I wanted to design jewellery that was inspired by a woman's strength, something that felt bold and strong, a reflection of the wearer. This collection is also about the idea of self-purchasing and celebrating yourself. I was really inspired by the message, "I am the one," I think we all have so much to honour in who we are.
With so many collections, how do you stay creative?
I'm constantly learning, observing, exchanging ideas and working closely with my design team. Traveling also plays a big part, because it allows me to see how people are wearing jewelry around the world today. I don't believe in simply spending a lot of time on inspiration boards or sitting in an office. I get inspired by getting out there and exploring art and life, collecting experiences, as well as studying the design process of other iconic creatives whom I admire.
How do you move forward without losing what has made the brand arguably the most desirable brand in the world?
Well, that is the constant puzzle. We continuously strive to uphold a balance between new projects that offer desirability for today's consumer, while maintaining our rich legacy and strong heritage. It is the mix of all those things together that tell the story. The reality is that you must surprise and excite people. I'm very fortunate to bring different areas of the company together; to tell our story in a unified way.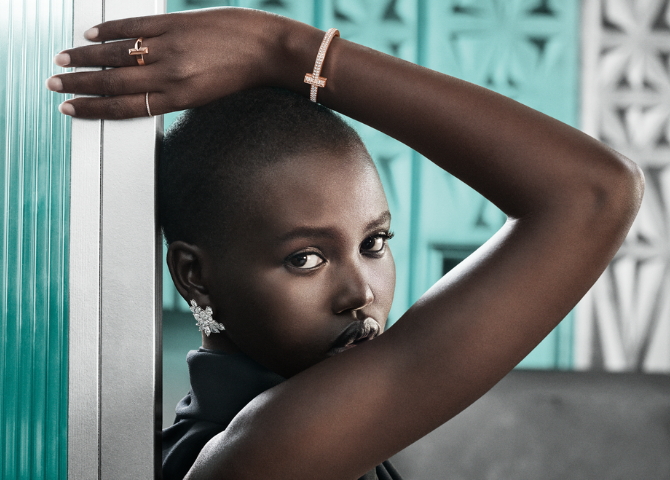 What are the new generation looking for at Tiffany & Co.?
I don't like to think about age, it's more about the spirit of people. There's a youthfulness and adventurous spirit that is part of Tiffany's brand DNA that I feel resonates with the new generation. Luxury has become more casual in the last decade, more unpredictable. And I think there is this pattern today of people wanting to mix high and low, say, wearing diamonds with jeans. I think we will continue to see this casualization of the luxury space more and more.
What was your vision behind the Tiffany Blue Box Cafe?
The Home & Accessories collection, which was my first project at Tiffany, informed the vision behind the cafe. I wanted to create a Tiffany lifestyle, something that you can only do at Tiffany. It was definitely a foray into a new area, but it's one that really immerses consumers in our brand. I think this helps solidify our identity and the spirit of our brand in the consumer's mind. We've successfully launched the Blue Box Cafe at select stores around the world and we're excited to expand on the cafe concept throughout new markets in the future.
Now, discover Tiffany & Co.'s T1 collection — the perfect gift to give this Emirati Women's Day.