Breitling is about to change its sustainability narrative with its latest release, the Breitling Super Chronomat Origins, and whilst the Chronomat family is a statement on its own, the Super Chronomat Origins brings with it an enhanced presence and message. In an effort to do better, Breitling introduced its first-ever "traceable watch" in order to engage owners about the origins of its precious materials with details of the supply chain for the watch's artisanal gold and lab-grown diamonds, with all information independently verified.
With an aim to completely transition to using lab-grown diamonds across its entire product portfolio by 2024, the Breitling Super Chronomat Origins is a step in the right direction. The timepiece will be the first watch to debut raw materials from trusted suppliers featuring an 18k rose gold case sourced from a single artisanal mine that meets the Swiss Better Gold Association's criteria, and a diamond-set bezel featuring Type IIA single-crystal diamonds, the most valued and purest type of lab-grown diamonds.
The automatic mechanical piece is powered by the COSC-certified chronometer Breitling Caliber 17, offering 38 hours of power reserve and showcases the hours, minutes, seconds and date. Complete with 38 mm in diameter, the timepiece is offered with a white rubber strap with a pin buckle or with a beige alligator strap.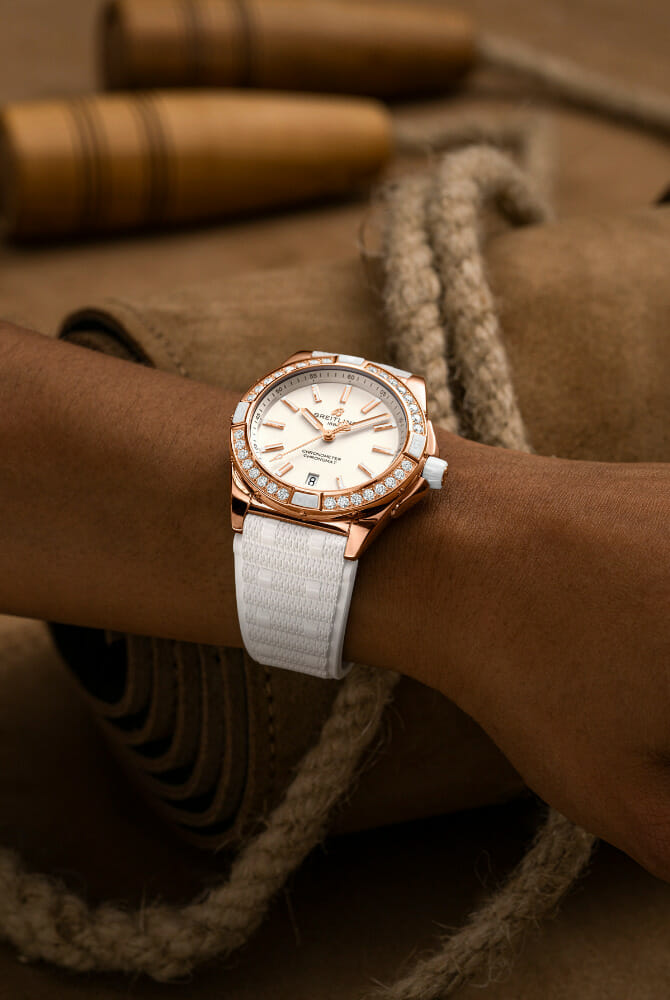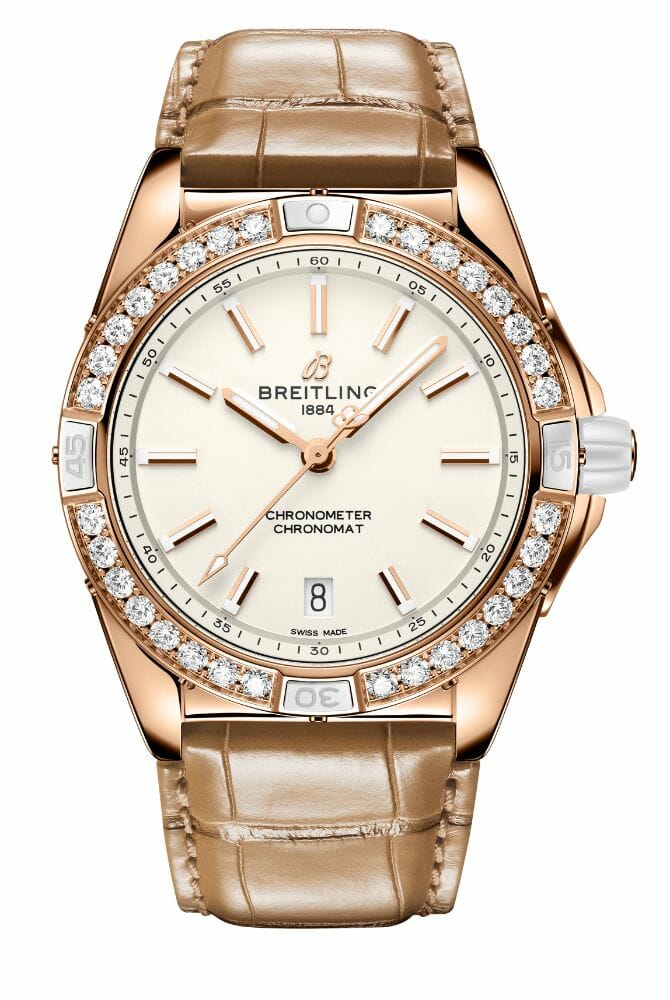 "Breitling is on a mission to create beautiful products and experiences with better materials and better manufacturing," said Georges Kern, CEO of Breitling. "Our roadmap begins here with the proof-of-concept Super Chronomat Origins. Consumers are increasingly reflecting on the products they buy and what goes into them. We want to give them those answers upfront. Super Chronomat Origins is one step on a transformative journey at Breitling. This is just the beginning."
We all have a responsibility to question where our products come from and Breitling is simply giving us the answer with a stunning timepiece.
ALSO READ: MEET HUBLOT'S FOOTBALL AMBASSADOR, DAVID TREZEGUET.