Fred Samuel was a renowned jeweller known for his joie de vivre and unique approach to jewellery. He had a creative audacity unlike any other and he was particularly popular in the Middle East after his generosity and his avant-garde views on jewellery led him to gain a loyal clientele consisting of celebrities and the leading royal families. Decades since its launch, FRED garnered further success after LVMH acquired the jewellery brand – the first-ever brought by the French luxury group in 1996 – and has managed to gain massive momentum since, even throughout the pandemic.
When it was at its peak in 2020, FRED's luxury ownership became fully involved in its branding. So much so that it sailed through the market storm of the 2020 achieving astonishing figures in sales globally. This is in part due to CEO Charles Leung, who joined the brand in 2018 and continued to highlight the brand's positive spirit. Leung, who carried an impressive resume with stints at Cartier and Chaumet, has been focusing on elevating the brand's positioning – especially in the region – and we caught up with him to discuss the history of the jewellery house, the challenges he overcame, and his future plans in the Middle East…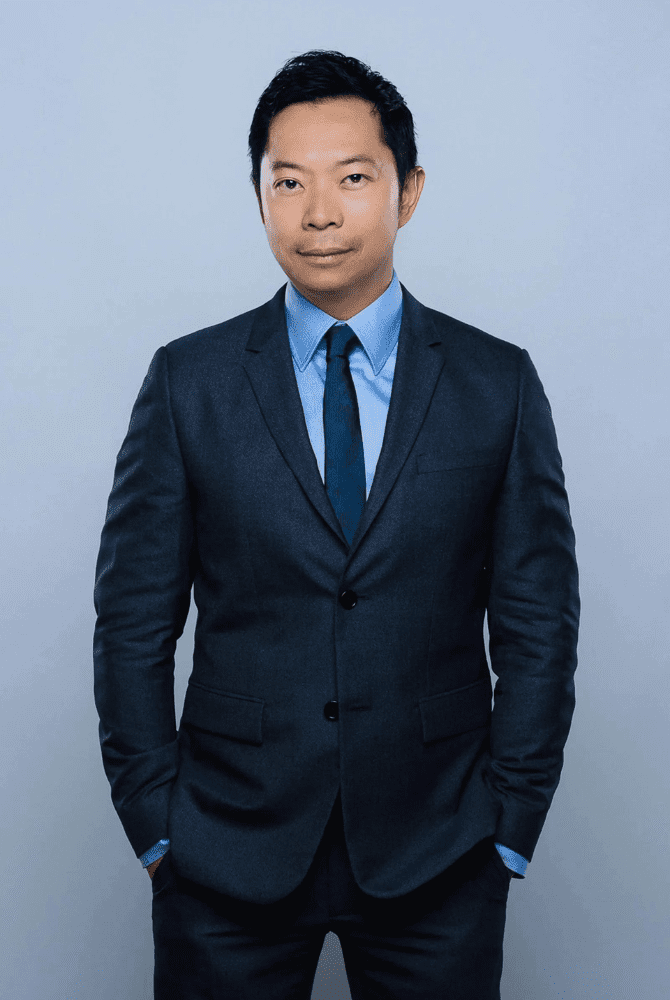 Can you start off by telling us more about the values of FRED?
I think everything started by a vision. My grandfather, who founded the brand in 1936, was a visionary and when he established himself at the age of 28, he was quite young. I have translated these values into the now, so being in time, trying to anticipate what your client would like. And so, we offer modern jewellery since 1936 but a lot of our jewellery is to be worn every day. It is versatile and interchangeable, and we can accompany you and your style, whatever your mood is at any moment of your day, from casual chic to formal. So I think it's very much in fashion today. We're really following the needs of our clients. I think it's in the mindset and guidance, which gives you a lot of room to express to create.
How would you identify the FRED woman?
It's a modern woman. It's a woman with self-confidence. They are free-spirited and they choose jewellery to express themselves, their style, and their personality. So it's quite broad and it's very interesting because each time we enter a new market or a new store, it is exactly the same pattern. It really is adored by all of our clients from men to women. It's also jewellery that can accompany you for any moment of your life. Of course we will always celebrate but it's also about celebrating small moments and making them bigger. It's the perfect gift for a birthday celebration, for graduation or for just celebrating love, and even life because it is so important.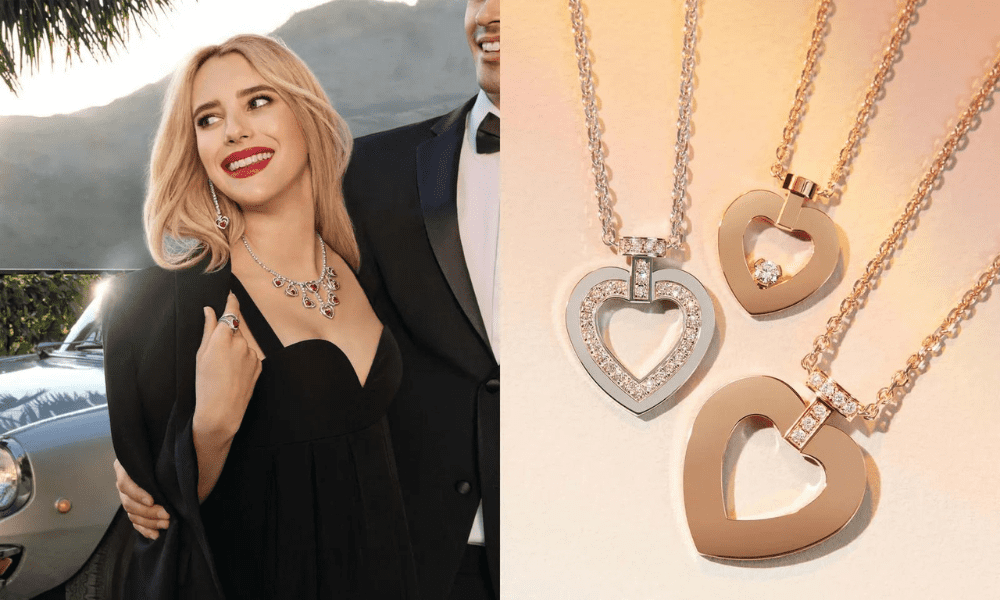 Is there a piece of jewellery you carried with you all throughout your life?
I'm not the perfect example, but to be honest, this relation to jewellery is coming from both sides of my family. From my mother's family, we already have jewellery for any moment of our lives. So for every birthday, she's giving them jewellery from her grandmother's tradition and on my father's side and my grandfather's side, obviously being born in the jewellery.
Did you notice any modern trends with jewellery?
For me, what I like and I think is on-trend today, is the fact that you're able to stack them. For me, it's helping me to mix my pieces and not to be only focused on one piece, and when the user feels very comfortable, it's not having one perfect matching style but instead, everything is mixed at the end and it creates a specific look. It's the freedom of mixing, matching and adapting. Determine which is interesting and that's really the mood at hand.
Our High Jewellery collection is really meant to be worn everyday as pieces can be mixed and matched. We have 22 models within the collection. They were sold by set but at the end, everything is sold by piece – so even the earrings, you can mix and match, and create your own set.
Is there a specific story from the brand's history that resonated the most with you? Also, what is the story you'd like to tell future generations?
Yeah, I'm not sure it will be a story. But I would like to tell the story behind FRED. It's about a life with value, courage, and believing in an encounter. What I would like to say is that it's the value of the Founder that became the value of the brand and everyone else. We have tried to encapsulate it into an expression – and when you visit the boutique, you feel the spirit, the sun and the joy, and that's what we're trying to share. But it's coming from a man and now to a woman. To me, what is important, is to have the chance to continue the story and to continue to deliver the vision of my grandfather, of my father, and of my uncle.
My grandfather was an athlete, and he transmitted his passion for sports with his sons. The two sons took it very seriously and they became European champions in 1961. So, they were passionate about sport and the sea. One day, my father had the idea to transform a nautical cable adding a gold clasp to become a bracelet for my mother and 10 years later it really became a jewellery piece. It then became a signature piece. It became our icon and still is today.
l also used to love vintage jewellery. When I was younger, my mom and my grandmother would tell me to never get jewellery that has been sold because it carries the energy and the luck of whoever is selling. You would have to make sure it's from a happy story. This is why every piece of jewellery has a story and a memory and those memories are what you can give from one generation to another.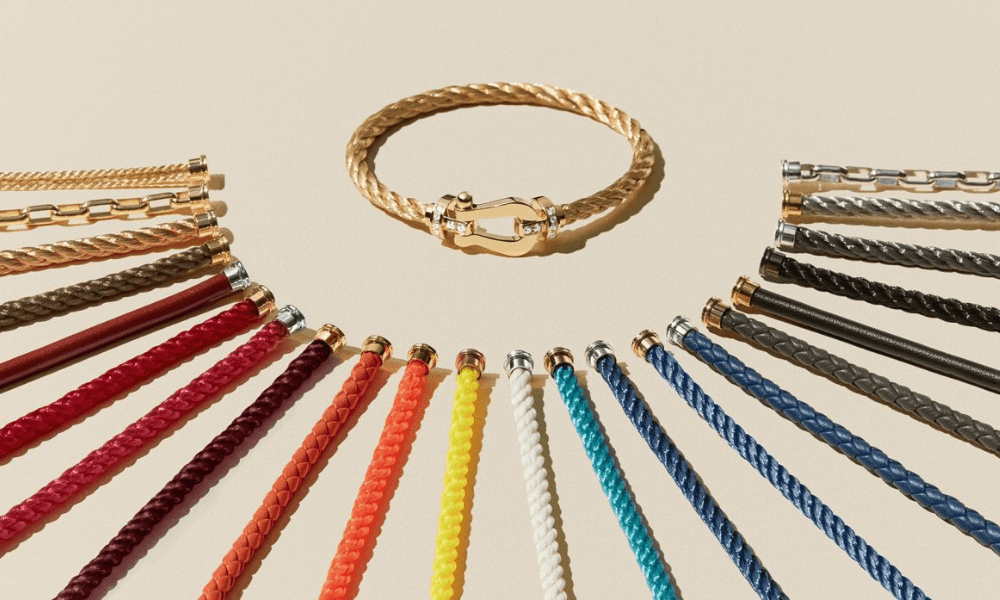 Ever since you started, what are the main points you'd hope to develop in the brand?
I would like to develop more on the correct awareness of the brand. We're 85 years old and we're still contemporary, and a lot of people in Paris still remember our founder. My work, first of all, is to make sure that our customers, our fans and the public who loves jewellery, understand what FRED stands for, the life of Mr. Fred Samuel and why we are relevant to them.
I'm not the perfect example, but to be honest, this relation to jewellery is coming from both sides of my family. From my mother's family, we already have jewellery for any moment of our lives. So for every birthday, she's giving them jewellery from her grandmother's tradition and on my father's side and my grandfather's side, obviously being born in the jewellery.
Why do you believe you're relevant?
We're relevant because we are an important jeweller. We have been doing jewellery for 85 years, and we are well-respected in the platform and we've been working with some of the most important artisans in the world, including the Middle East. We always project that when we create jewellery, to not only look at the past that we have but to look forward, and what are the styles that help people to realise their dreams. That makes us relevant. I think that is the style and the message that we give to the people. So this is something I would like to work on as well to tell how relevant is Fred to the modern lifestyle and in certain parts of the world. We also have men starting to wear jewellery as well. And this is a trend now, but a long time ago, Mr. Fred was doing all this as well.
Have you noticed a change in the audience? Whether it's targeting the Gen Z's or staying true to your client demographics?
I think for the jewellery industry, I've been in the industry for 25 years, so I could see that the customers are getting younger and younger. A long time ago, we believed that jewellery is only for larger events and certainly, a mature person. Now, business is targeting young people because they find it very nice to express themselves with jewellery, to truly express who they are and to embrace their own beauty that comes with this jewellery either for women or men.

What are some of the challenges you face when talking about craftsmanship and the artisanship?
I think we, the whole industry, currently faces the same kind of problem, which is that the popularity of jewellery is getting higher and higher for branded jewellery. But then, there are not so many jewellers. Around the world, it takes time to train them. So, we have to invest in the training people and give them time, and even attract young people to come into the industry. We have to expand this, so this will be the challenge for everybody. But honestly, at the end of the day, there's a room and there's a different story. There's a room for everyone that has a purpose and has a story.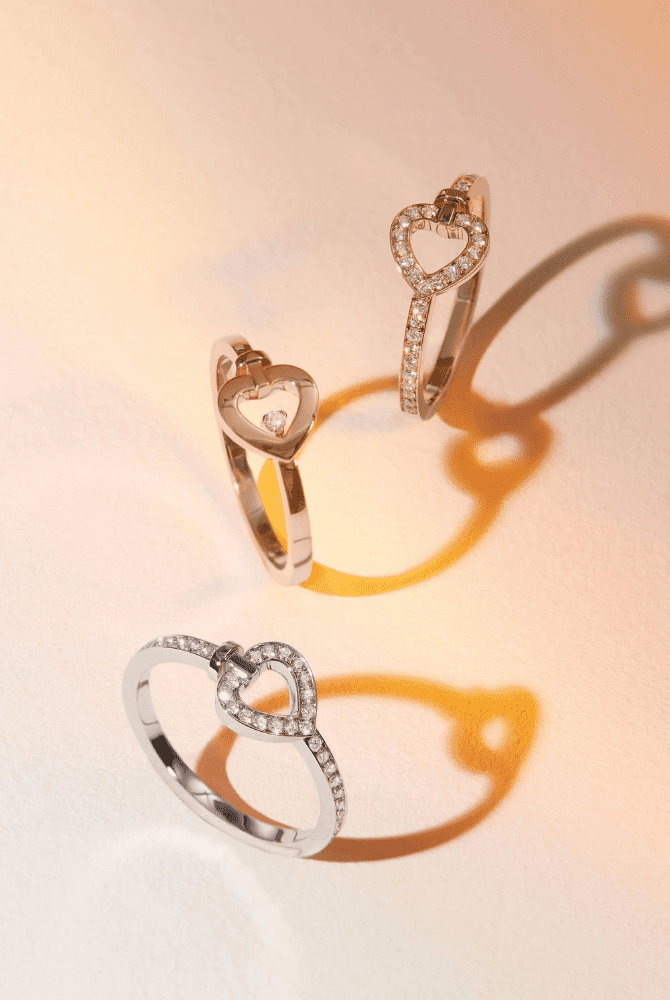 What is your take on luxury or how would you define luxury nowadays?
First of all, it is to do something beautiful and of high quality. I think the notion of being so rare is getting less and less easy because luxury is very broad now. Of course everybody says that "time is luxury" – when there's a good piece of product that you see time has passed, and there's still a meaningful story behind it. To me, that's luxury.
Why do you feel like Dubai is an important city for FRED to be present in?
It is a very important international city. It seems like Dubai is a point to collect a lot of people from different places around the world and so, our presence here is a great way to meet our new friends and fans of the region. Dubai is a very, very important international hub and we're so happy to be here.
What are your future plans for the region?
FRED is well received in the region, and this is only the first step of many great cities and countries that we would like to explore. Once upon a time, Mr. Fred and his sons were travelling to different places and meeting customers and, of course, times have changed now. Lifestyle over the years may have changed but the love of jewellery is stronger, larger, and even more popular, so we'll try to go to different places. The neighbouring countries are where there's a strong demand for jewellery. That's what we are trying to do.