When it comes to luxury jewellery houses, Buccellati ranks high. A renowned jewellery brand, Buccellati is admired for its craftsmanship and one of a kind jewels and watches since 1919 – and rightfully so given its distinctive use of rare stones with extraordinary colours, hand-engraving techniques and shapes.
The family has been at the helm for generations and are still very much present in the company with top level managerial functions, such as Andrea Buccellati, Honorary President and Creative Director. Below, we were lucky enough to chat with Andrea to discuss the house's Italian craftsmanship, its presence in the Middle East and its future.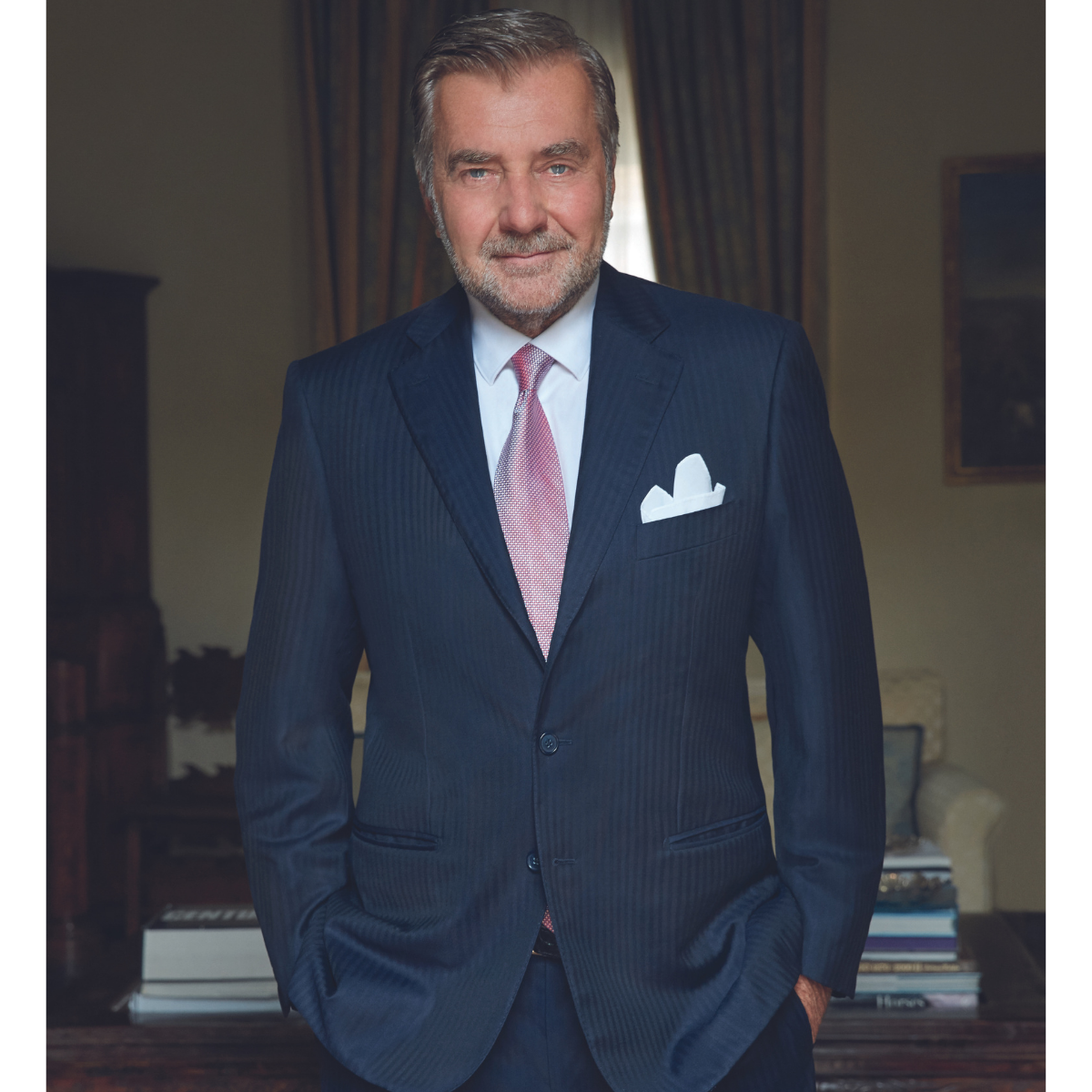 Can you tell us about Buccellati's craftsmanship, heritage and future?
Buccellati has always focused on some main concepts: one is the unique and unmistakable style, then there is craftsmanship and the will to preserve the story of the past. For the future, we still intend to focus on these concepts, as they led us to be an important jewellery brand worldwide and we are sure that the luxury market will always be seeking these unique and unrivalled concepts.
What is your first memory of jewellery at Buccellati's family?
My first memories date back when I was 5, 6 years old when I visited my grandfather and my father at the offices and I stayed with them in our atelier, with the artisans working.
How do you describe your passion and your relationship with jewellery?
Very difficult to describe. I think I was born with this passion, because, as I told you, I have been breathing the air of our atelier since I was a little boy. It is something I have always had in me, this natural relationship with goldsmithing and silversmithing.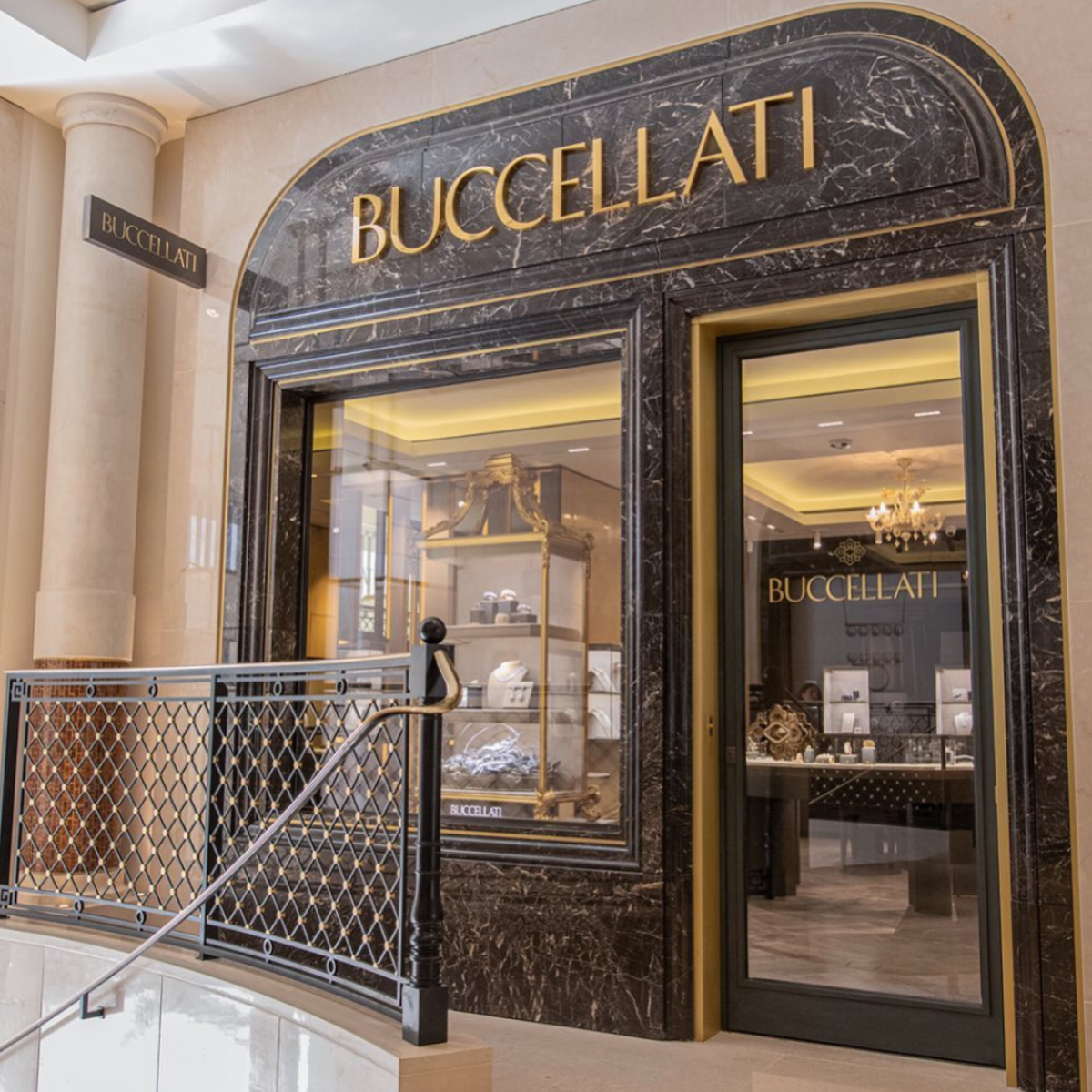 What made you want to become a jewellery designer?
It's been a natural course because I had an innate passion for creativity. Jewellery has always been my world, so it was quite natural for me to get involved in it, with the same passion my father and my grandfather taught me.
Could you please give us a brief history of the brand?
Buccellati was founded by my grandfather Mario in 1919 and he created a truly international brand. When he died, in 1965, 4 out of his 5 sons took over the business. After a few years, my father Gianmaria, who had always worked very close to my grandfather from a creative point of view, took the reins of the business. He remained focused on creativity and, at the same time, he developed the brand abroad, first spreading in Europe and USA and then expanding in Asia. I followed in the footsteps of my father and worked with him for 40 years in the creative sector and in the management of the company. Today, thanks to our investors, we have 35 directly managed boutiques and by the end of the year, they will be 42.
Can you describe your design studio and the creative team working with you?
The creative part has always been managed by a Buccellati family member: my grandfather, my father, myself and, today, my daughter Lucrezia is with me. Following the company development, today I am supported by some young designers with whom I develop the main concepts of our creativity. I am very satisfied with my team, which has perfectly understood the main concepts of our style.
What is your ultimate signature of the brand?
We have just launched a collection of one-of-a-kind pieces named Il Giardino di Buccellati, where every piece recounts a flower and where the colour combinations are inspired by the impressionist painters. Since November, and until the first years of 2022, we have launched and will be launching an innovative collection of Ombelicali necklaces, inspired by the necklaces the poet Gabriele D'Annunzio used to order to my grandfather in the '30s.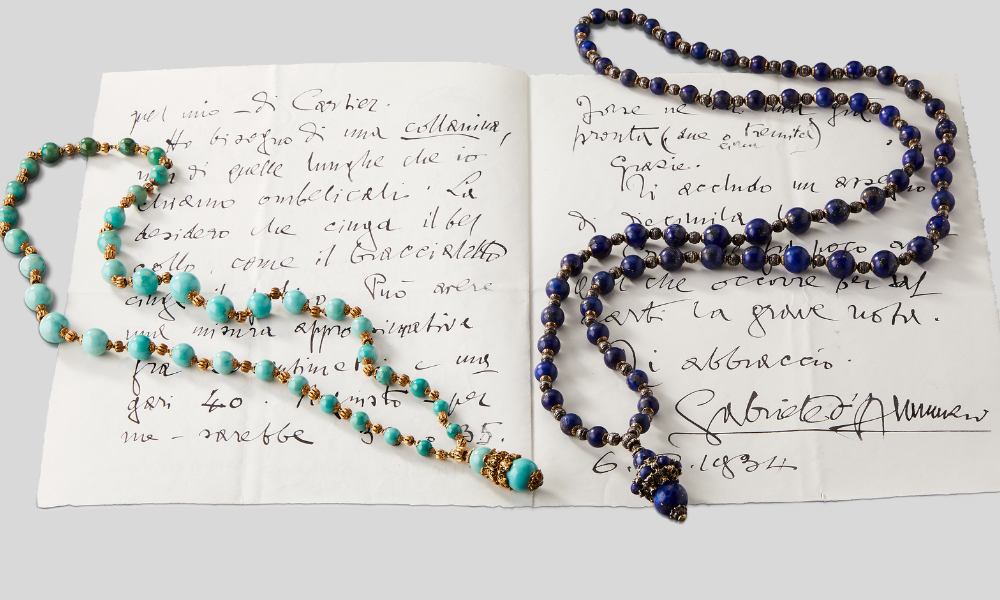 Who is the Buccellati woman today?
We have always imagined an elegant woman, with a great passion and culture for traditions. When I think of a woman, I imagine a refined, self-confident woman who feels she has done a choice of culture and history by wearing one of our jewels.
Are stores still essential to the luxury experience?
Although the web is important today, I think the shop experience and the contact with the boutique reality is the most elegant way to purchase and to test a shopping experience where the client can touch the objects and talk to people. This also explains how the brand is.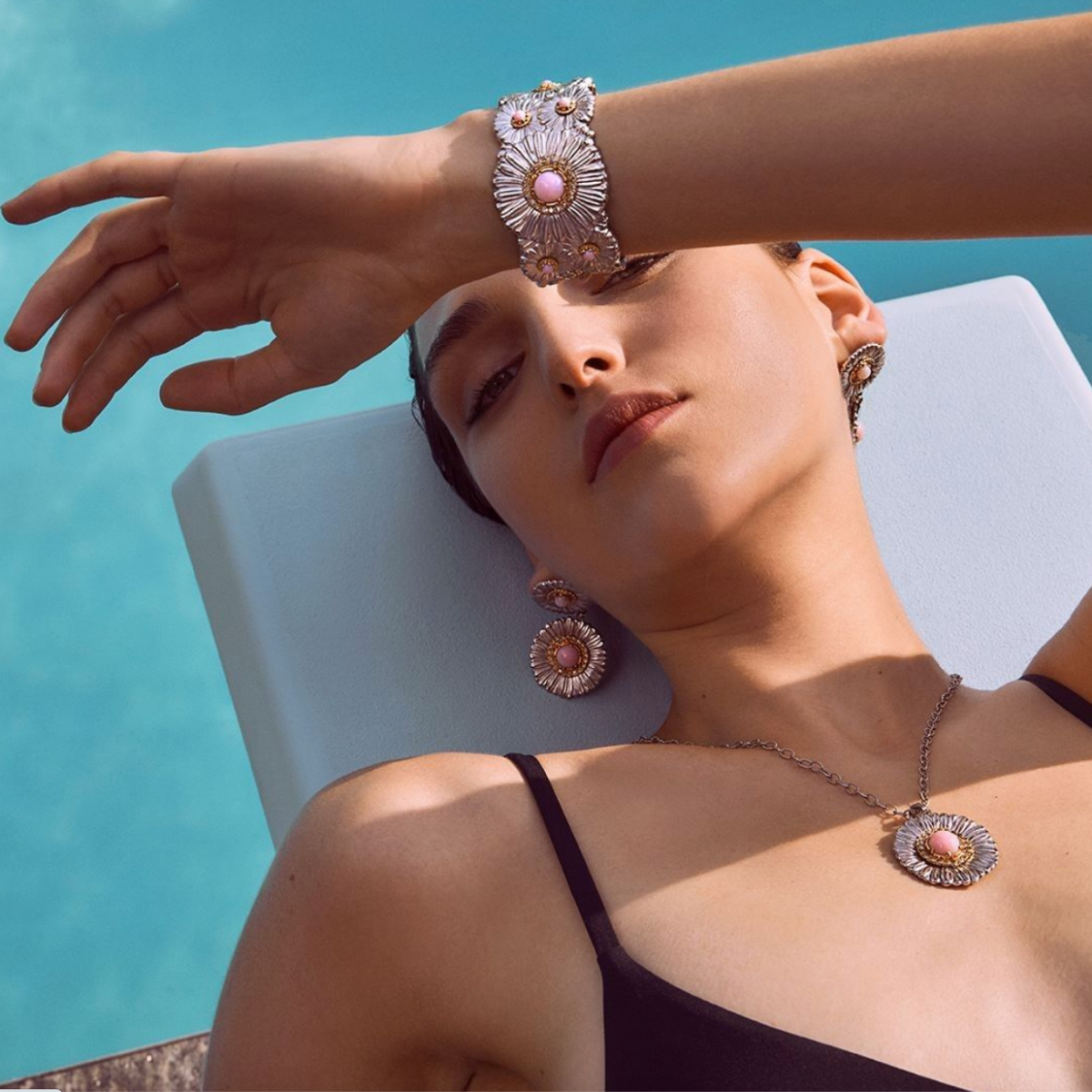 At Buccellati, the creative process of each collection is a ritual?
Buccellati has several moments of creativity: it can be a moment when I draw a special piece upon a client's request when I sketch one-of-a-kind pieces for some collections or even not for collections. Then there is the moment when I concentrate on the creation of special collections of one-of-a-kind pieces, once every two years. And then again when I draw repetitive pieces for collections.
Could you please describe the Opéra Tulle collection?
The Opera Tulle collection was inspired by our company logo, which represents a decoration of the Italian Renaissance architecture. We have to this initial inspiration our precious workmanship techniques, among them the openwork and the tulle. Today, this collection is an iconic product for Buccellati.
What are some of the key markets for the brand?
I must say that, in the past, the key markets have always been well balanced: the USA, Europe and Asia were the main ones. Today, with the new course, Asia has surely become the most important key market, together with the US. And there's also a good expansion in the European and Middle Eastern countries.
What is your vision of the Middle Eastern woman and her way of wearing diamonds?
Middle Eastern women are extremely fascinating, very much reserved, very elegant. I think diamonds – which are maybe the most important gems in the jewellery world – particularly fit their beauty and brightness, emphasizing them.
Also, read Farouk Chekoufi's column here.