Whilst Hermès is recognised for its several leading métiers, it's also acknowledged highly for its classic timepieces, including the 'Arceau' and 'Slim d'Hermès'. It was in 1978 that the Arceau timepiece was born. Created by Henri d'Origny, the understated yet distinctive watch embodied the classic aesthetic of the luxury French fashion house and its heritage – until this day.
The latest Arceau novelty is reintroduced in a numbered limited edition (24 pieces, to be exact), and it features an eponymous silk scarf designed by Alice Shirley for the Spring/Summer '21 collection.
The timepiece, aptly titled Arceau Wild Singapore, features a theme that depicts nocturnal rainforest animals – one where the extraordinary biodiversity of Singapore plays a part. A regal lion-shaped like a fig tree is enthroned at the centre of the composition as if it's in the heart of a lush natural setting, and it truly is a work of art.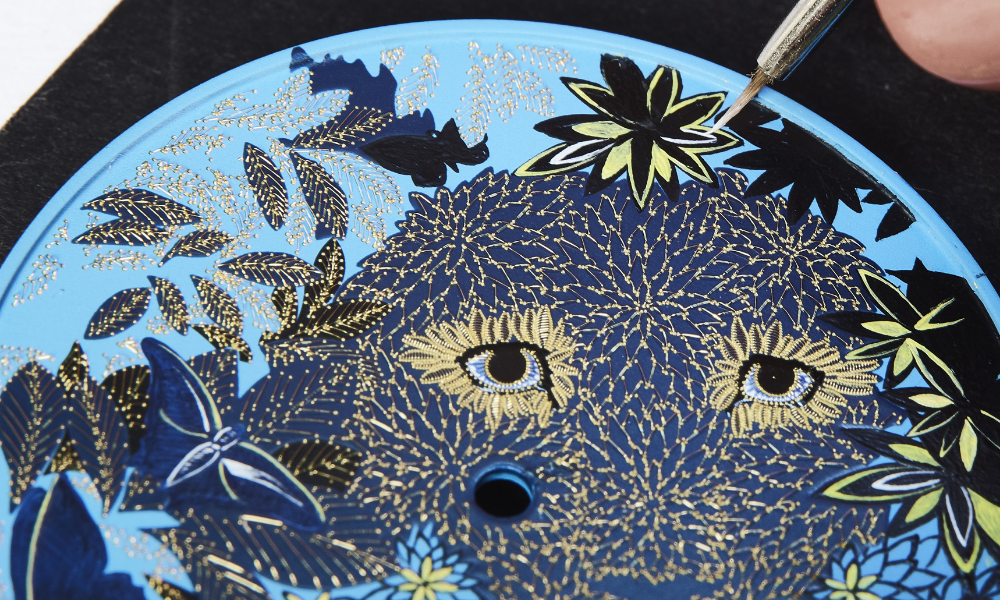 Combining rich colours and savoir-faire, the Arceau Wild Singapore timepiece features a 41mm case and a miniature painting with gold threads – three times finer than human hair – that are positioned perfectly to create a play on transparency and light.
Applied onto a gold base, the meticulous stroke of the painting comes to life through a multitude of micro-painting layers that bring the colours to life.
Almost like creating an embroidered piece, the dial is then fitted inside a white gold case where it houses the Manufacture Hermès H1837 self-winding movement and complete with a blue matte alligator strap.
Also, read our interview with Agnès de Villers, CEO of Hermès Parfums and Beauty, and enter the world of Les Mains.