If there were ever a right time when one could travel through dreaming, it would be now given the current climate. Taking advantage of the opportunity, Hermès Horloger's Creative Director Philippe Delhotal is giving us a chance to travel through watches again by introducing a line-up of high-end complications, novelties and timepieces including the Arceau Le temps voyageur, Arceau L'heure de la lune, Kelly and Arceau Les folies du ciel. Revealed during Watches & Wonders, Hermès proves that while it is the pinnacle of luxury, haute horlogerie can be as playful as it is technical.
Astounding us with its wondrous take on a world-time complication (the brand's first), dreamy métiers d'art timepieces in the Arceau line and more, Delhotal took time to talk us through his latest creations, diving into the concept of time travel, different compositions and the merge of a contemporary universe with Hermès' equestrian one.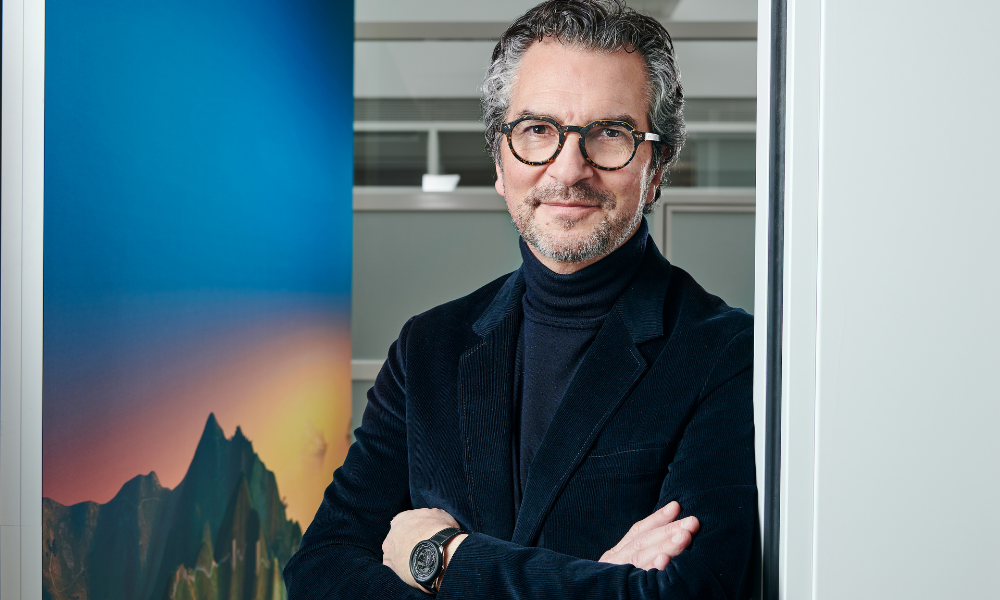 Thank you so much for taking the time to speak with us today. You showcased some new novelties during Watches & Wonders. Let's start with Arceau Le temps voyageur.
One of the things that we wanted to do with this watch was to give an ode to travelling which is something that is very important to the maison. We are a maison that travels a lot – our Founders are big travellers. When we talk about travelling, we also talk about horses because horses are the animals that enabled us to discover and explore the world. It was important to reunite the equestrian universe and the universe of travelling – giving an homage to travel.
Often when we talk about travel watches, we think about world time and often, they will have a map of the world on the dial. We wanted to do something that was a little bit different and work differently in terms of function, but also aesthetics. This watch is one of the only watches that has a satellite that will go around the dial and travel with you. Aesthetically, instead of having a world map, we chose to have something a little bit different on the dial and chose the map of an imaginary world. This imaginary world was discovered when I was going through our archives and found a design for a scarf called 'Planisphère d'un monde équestre', which means 'map of an equestrian world'. This was designed specifically for the Saut d'Hermès event in Paris. One of the things to note is that you won't find Paris on the watch. Instead of Paris, it will say '24 Faubourg Saint Honoré' which is an essential detail for us.
The mechanism of "travelling time" is present. If you could time travel anywhere, where and when would it be?
I would rather travel in the present. It's much more interesting to enjoy the moment to the fullest and live the moment rather than project what will happen in the future. I'm very happy to endure now and we will see what will happen later.
Moving on to Kelly, which is obviously so iconic to the Maison. What makes these new additions different than previous pieces?
The Kelly is a very dear line. It has existed since 1975. At the time, it was a key accessory and it was something that became iconic to the maison. With this new metal bracelet, we tried to bring the Kelly into a more contemporary universe. We tried to make it less of an accessory and more like jewellery. However, it is a piece that can be worn as much during the day and at night.
The important part of this new version is that it has a fun side to it where you can play with the different ways of wearing it: whether around your neck, as a bracelet, the padlock can come off and it can really be worn differently, depending on where you're going, what you're doing, if it's day or night. It has this versatility. It accompanies your gestures and movements, and it moves with you.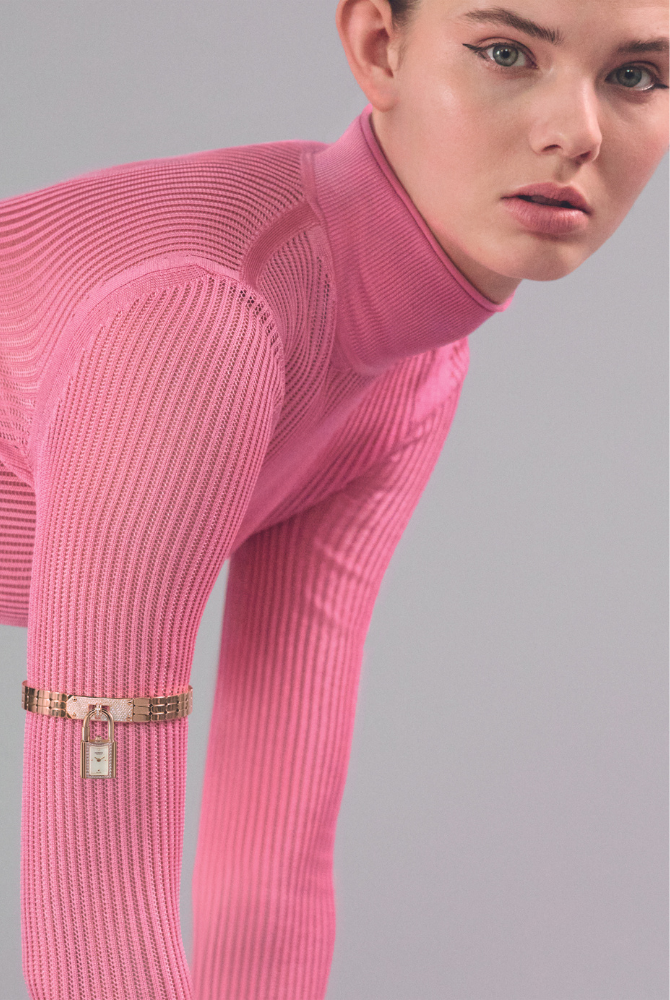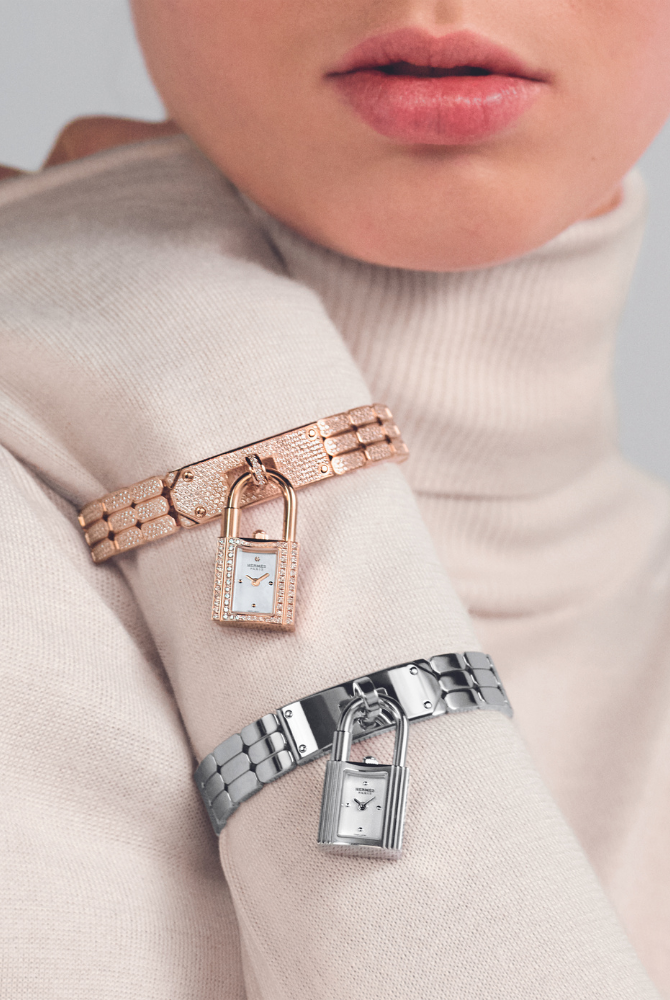 Can you tell us a little bit about the Arceau L'heure de la lune?
The complication came out in 2019, and the idea was to really put the moon phase forward. The idea was to flip it around and highlight the moon phase in opposed to anything else on the piece.
When you think of the moon, you think of the sky and the universe and how it's dreamlike. When we thought about these elements, the meteorite came in mind and how to mix the idea of highlighting the moon and going a step further and highlighting the universe by using a piece of meteorite on the dial.
The satellite turns to showcase the phases of the moon, so this is extremely precise. It will be the exact moon phase on your watch that you will see in the sky. There's a lot of mystery and disbelief to be wearing a piece of the moon on your wrist, and it's difficult sometimes to fathom and it was something fun to do.
The Arceau Les folies du ciel is perhaps my favourite. Can you tell us more about the composition?
This design came at the perfect time. One of the elements that are key to the design is the element of travel because it's the first type of airplane you can see on the design. It also has a very strong element of colour and fantasy. It really incorporates the three elements that are essential to the Hermès universe, and it was an ideal piece to bring out this year with the theme of travelling. Another aspect is that it's almost quite childlike in the design and it has the element of a dream that you can find.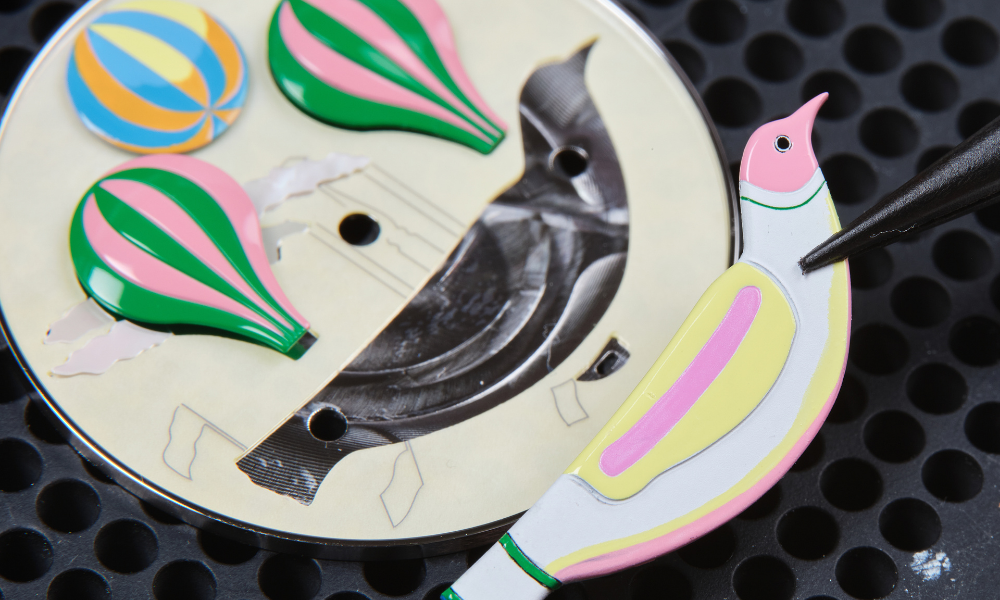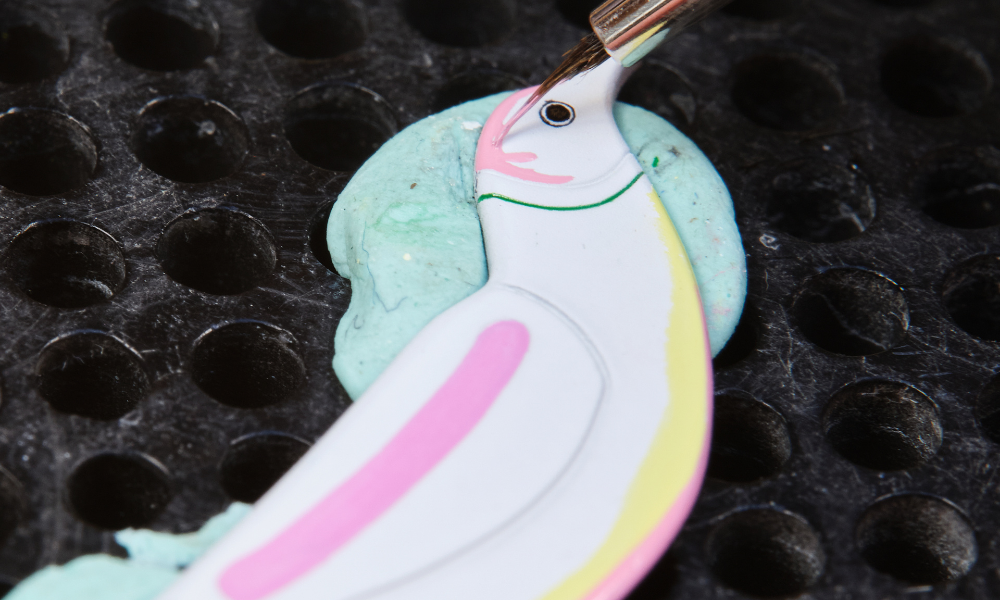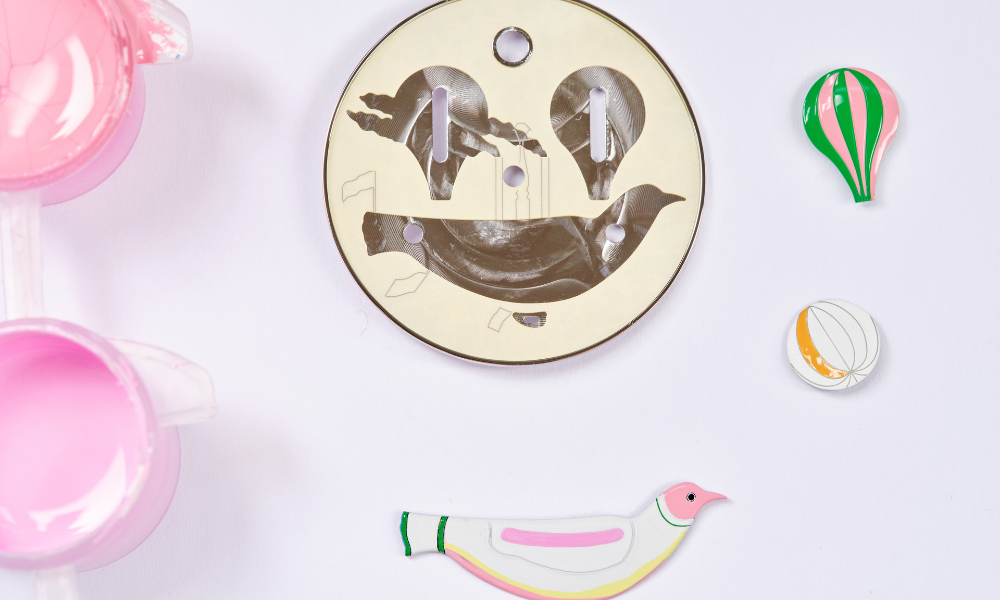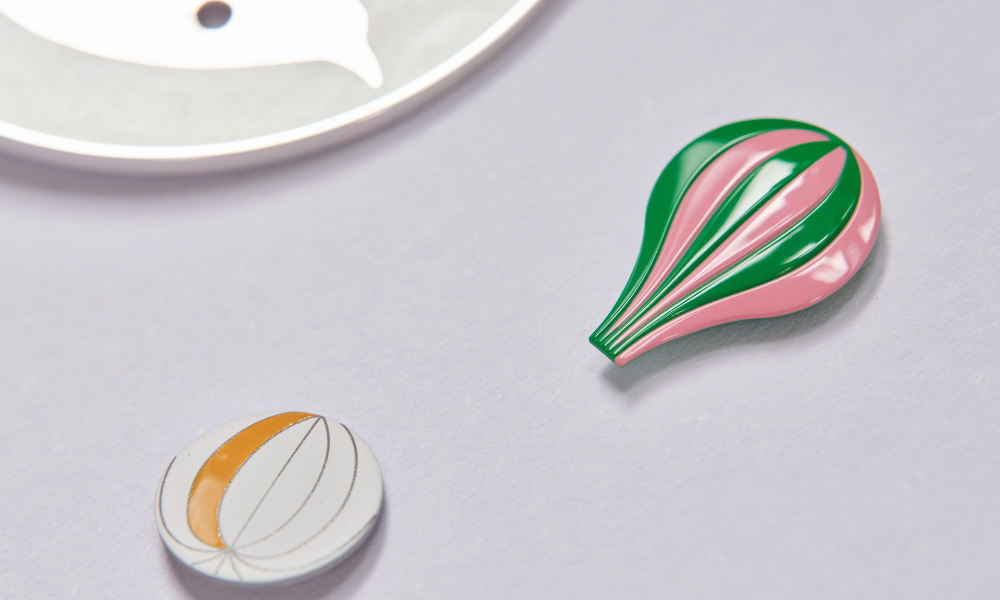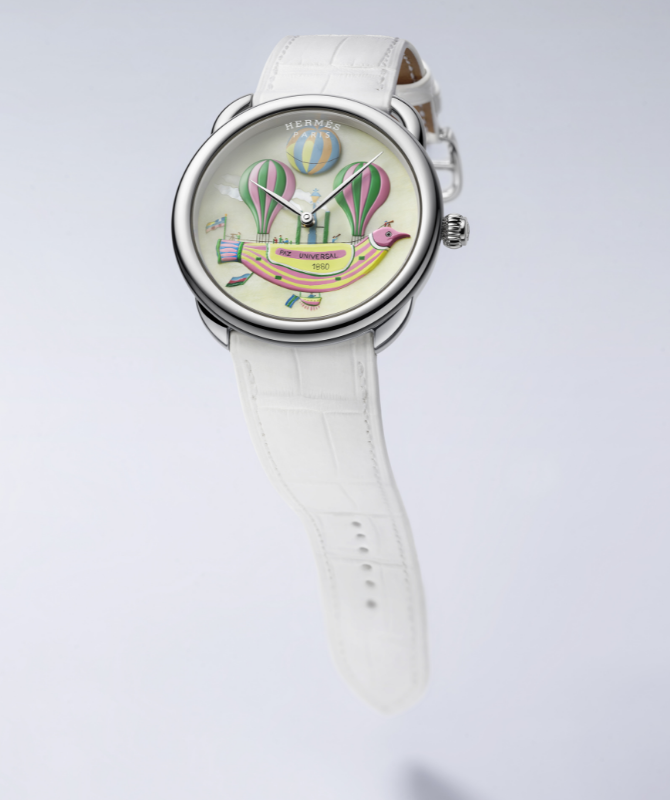 Can you tell us about the importance of the typography in Hermès watches?
It's important in all our watches. Whenever I design a new watch, the typography must make sense with the design and the spirit of the watch. You need to match the aesthetic of the piece and it's one of the key elements of the dial that we worked on and developed over a lot of time. Not all the watchmakers and maisons give importance to typography but at Hermès, it's essential that we tie everything together.
Out of the new line-up of watches and novelties, which pieces do you think would resonate most with the Middle East?
It's a difficult question. The Arceau L'heure de la lune piece has had a lot of success in the region, but I think that the Arceau Le temps voyageur will be a major success as well. With these high-end complications in our collections, I feel it resonates strongly with the collectors in the Middle East who are really interested in our pieces, our novelties and invest in our pieces. This really pushes us to stay inventive and to find new novelties that could be interesting. However, we don't create pieces based on the tastes of different regions, but we can see that there's a lot of interest so what we are creating is resonating here, even though it also resonates around the world too.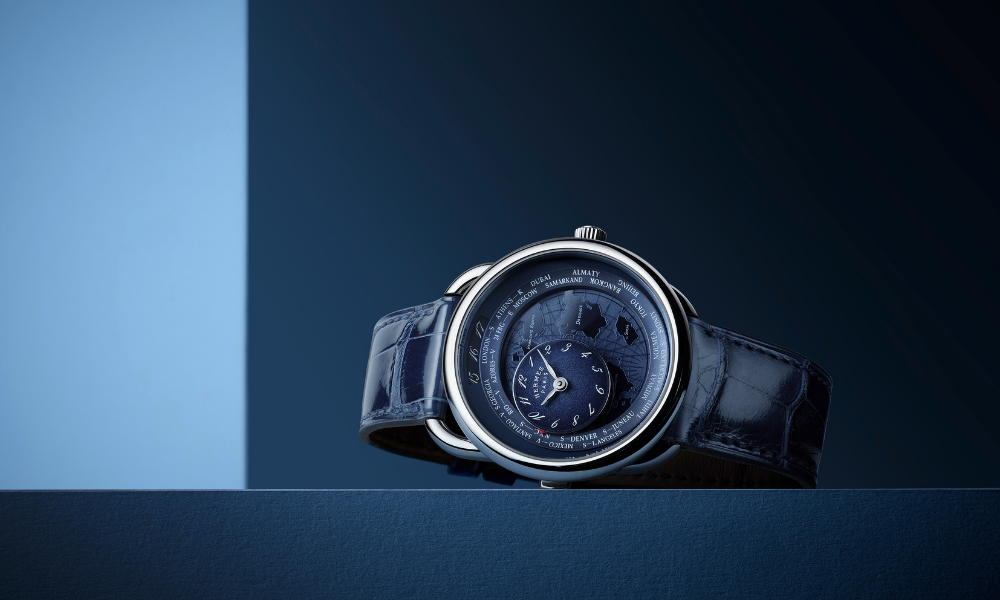 Throughout the earlier days of your career, you studied fashion design and even did a fashion stylist course. How do fashion and watchmaking go hand-in-hand and in your experience, how has it helped you with your career today?
At the time, the reason for doing the fashion course was to gain a sense of sensibility for something different to fashion specifically. This course was based around fabrics, so we really wanted to sensitive to the different types of fabrics and textures. Fashion does impact watchmaking, yes. There is a balance. In Hermès, we don't tend to follow fashion. We tend to search for inspiration among the different metiers.
In your opinion, what makes an exceptional watch?
An exceptional piece may not be noticed as exceptional when it first comes out. For example, if we take iconic pieces, they are iconic because they've lasted in time. They've had ups and downs, and exceptional aspects and iconicness arrive later in time. Some of our pieces have been around for over 30 years so they're iconic but what makes them exceptional would be hard to say. Some may be exceptional based on the aesthetic, or a breath-taking design, and some may be exceptional based on the complication and technicity of the piece. Again, beauty is in the eye of the beholder. It really depends on the people and their personal tastes.