Since Marli launched operations in 2014, it has skyrocketed into a global luxury jewellery powerhouse, one that offers architectural-inspired, versatile and sophisticated jewellery pieces for those independent women on the move. Now, Marli has garnered immense success over the years that it just opened the doors to its sixth location representing geographic growth. And we couldn't be prouder to announce that its latest flagship has officially opened in the Kingdom.
Located in the capital city Riyadh at Kingdom Centre, Marli's new store continues its expansion across the Middle East whilst paying tribute to its identity. Think sourced stone, wood, and glass details with a balance of colour, light and a crafted vertical texture from the brand's monogram, which resonates across the design of Marli boutiques globally.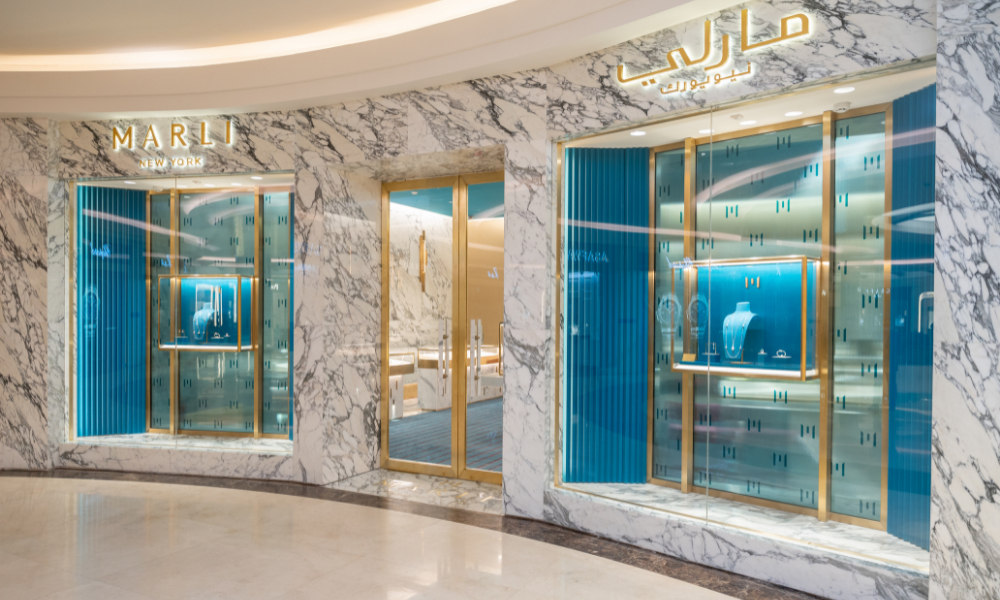 "The city of Riyadh serves as an inspiration for my architecturally-inspired designs and is a striking destination to meet with our discerning clients," said Maral Artinian, Founder & CEO of MARLI. "It is an honour to be joining some of the world's most prestigious brands at the Kingdom Centre."
Marking the first of a new generation of Marli stores, the new boutique offers a unique experience for its Saudi clients with the introduction of two new spaces: the "M Lounge" and the "High-End Jewellery Lounge." The lounges provide a space for special collections or new product launches to be displayed, all whilst creating an intimate and private experience for clients.
The distinctive marble and beautiful interiors then translate into the extensive selection of Marli's jewellery styles where you can shop some of its iconic collections including Cleo by Marli, Avenues, Coco, Rock by Marli and Tip-Top.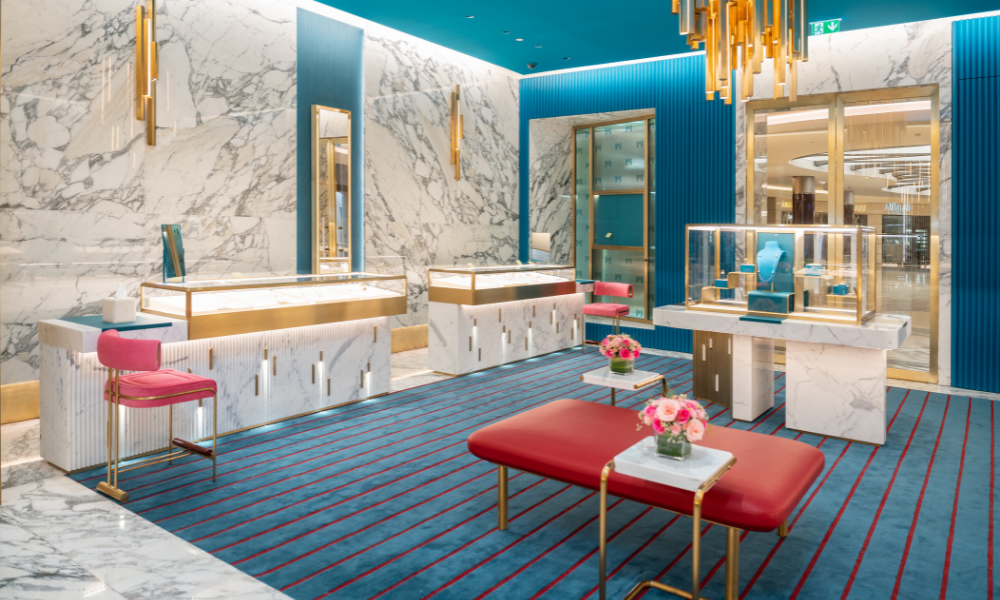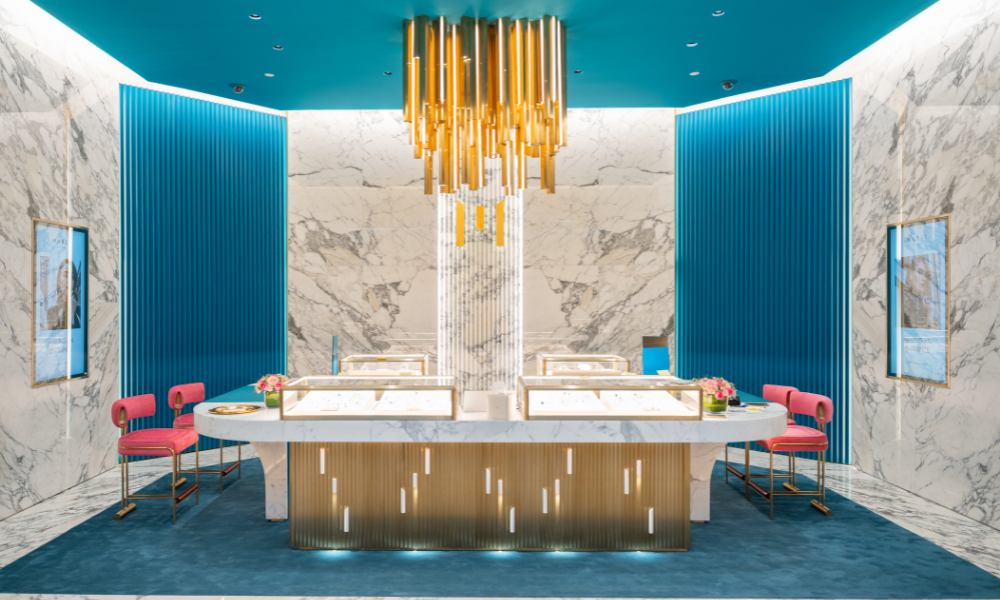 The new Marli boutique is located in Riyadh at Kingdom Centre.