Hermès is gearing up to invite visitors on a time travel journey to explore the latest chapter of Hermès Heritage exhibitions, aptly titled 'Once Upon A Bag'. Exploring the history of its bags – some of which, are considered the most coveted across the globe – the exhibition (which follows 'Harnessing the Roots', 'Rouges Hermès' and 'In Motion') will offer a treasury of know-how and design, transcending eras and generations. And better yet, it's taking place right here in the Middle East.
A vibrant and immersive space to explore Qatar's rich heritage and culture, the National Museum of Qatar couldn't have been a better location for Hermès' touring exhibition. Inside the space, you'll be greeted with an artisanal and creative adventure, presented with the assistance of Bruno Gaudichon, curator of La Piscine museum of art and industry in Roubaix, scenographer Laurence Fontain and a plethora of contemporary models and objects from the house's Conservatoire of Creations that complete the scenography of the exhibition.
Opening on a new page dedicated to the bag, the exhibition will begin with the history of the bag that truly expanded the house's leather goods collection: the Haut à courroies bag, which appeared in the early 20th century.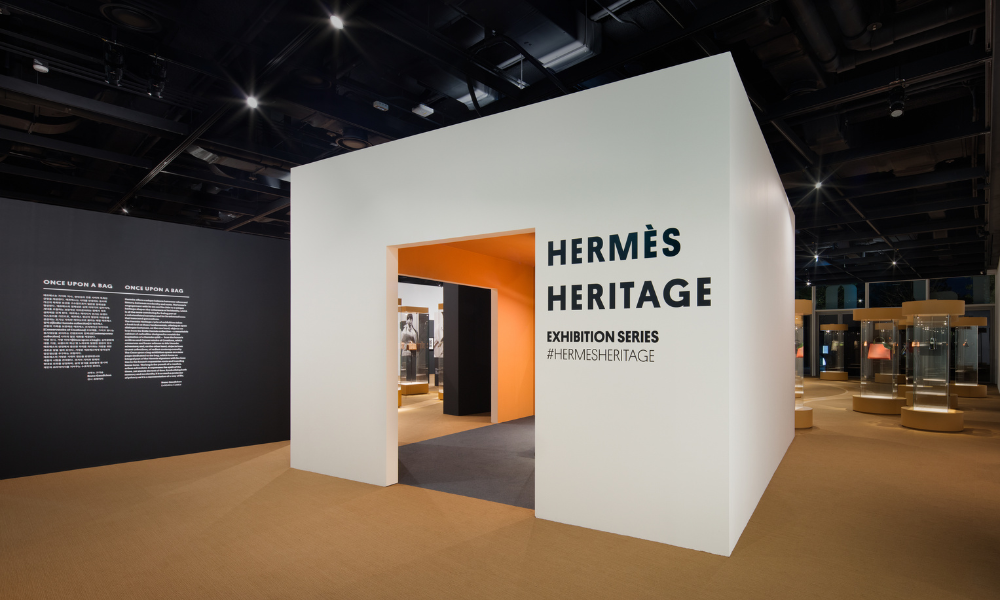 Structured into themes, the exhibition will continue with an area devoted to the different families of bags – think the clutch, the ladies' bag (Kelly, Constance, Simone Hermès, etc.), the men's bag (Sac à dépêches, Cityback basketball backpack, etc.), the travel bag (Plume 24h, Herbag, etc.), and the sports bag – and presents the defining stages of their respective stories.
These emblematic models have become a part of Hermès' rich heritage and the presentation of Hermès' leather goods will be accompanied by a rich array of iconography to illustrate changing lifestyles and uses, as well as a dedicated space exploring exquisite clasps cleverly engineered with a watchmaker's precision (Verrou clutch, Mosaïque au 24 bag, etc.).
Ending on a high, dreamlike world, the 'Once Upon A Bag' exhibition will conclude by blending the realms of imagination and reality with fairy-tale pieces that illustrate exceptional know-how (such as Birkin Sellier Faubourg, Kelly plumes, and more).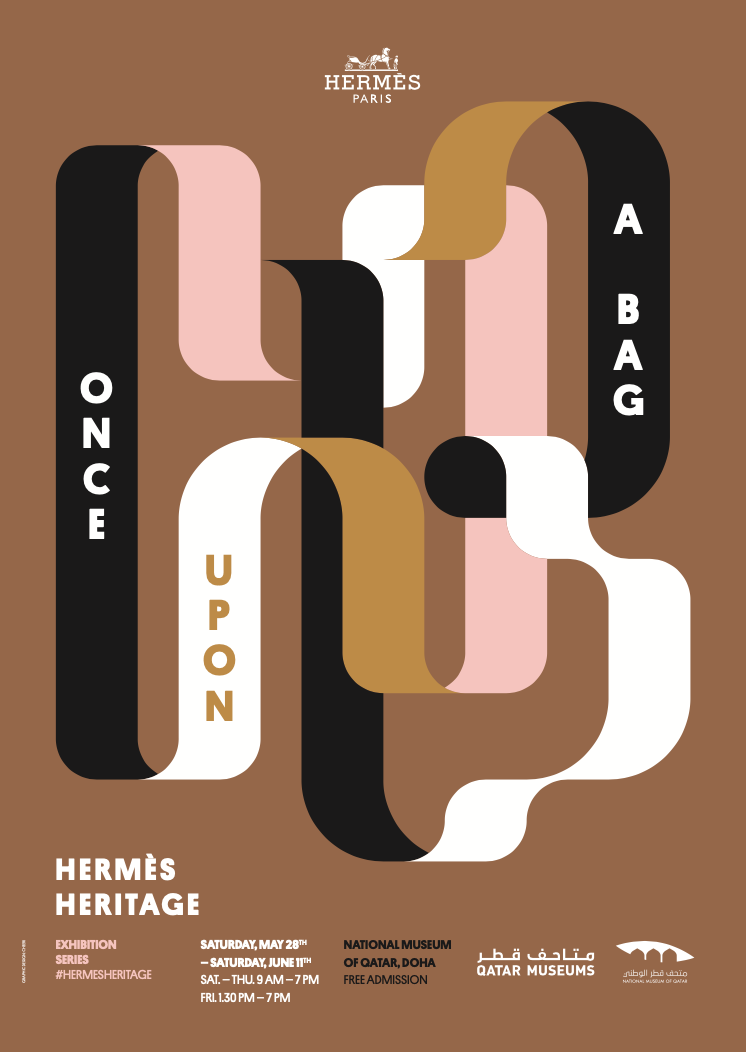 'Once Upon A Bag' will be open to the public free of charge, and will run from May 28 to June 11 at the National Museum of Qatar.
Trust us, it's an experience you won't want to miss.