In 1972, Gucci dived into the watchmaking industry introducing a plethora of masterpieces that broke down barriers in the business. Now, Gucci is celebrating 50 years of its Swiss timepieces with its second 'High Watchmaking' collection, revealed during Watches & Wonders 2022.
Enter Gucci Wonderland.
Showcasing its second high watchmaking collection at the Gucci Wonderland event, you're immediately welcomed into a kaleidoscope that is a complete mood on its own. Inspired by a magical fairground, the enchanted universe sees some of the most refined watchmaking complications alongside rainbow-like gems and celestial wonders.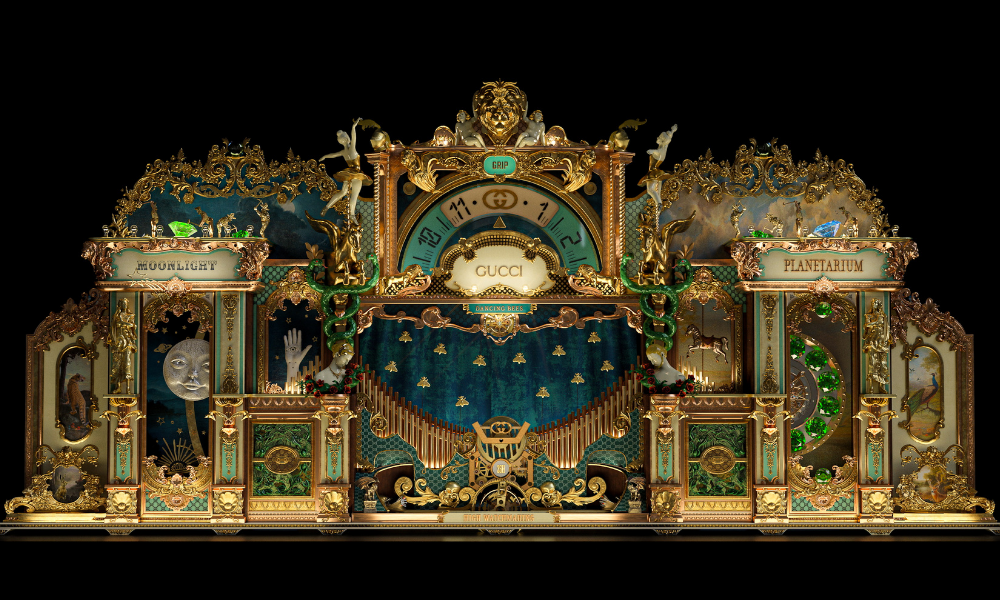 The new line-up of novelties features three new Gucci-designed watch movements and five timepieces including the Gucci 25H Skeleton Tourbillon, G-Timeless Planetarium, G-Timeless Moonlight, G-Timeless Dancing Bees and the Grip Sapphire – each embodying fine Swiss craftsmanship and Gucci's luxurious yet fantastical aesthetic.
For example, the Gucci 25H Skeleton Tourbillon (an exclusive caliber flying tourbillon) comes complete in an impossibly sleek, 8mm-thick case and captivating see-through dial, featuring an illusion of mechanics floating above the base of the dial. It truly is a retro-futuristic time machine for the wrist and we couldn't help but love that it was created in 100% recycled gold.
On the other hand, the G-Timeless Planetarium is a pioneering new addition that features a stunning gemstone circle that surrounds the dial. What's even more impressive (and an act of Gucci's fine attention to detail) is that the gem-sett wheel is activated at the touch of a button, rotating around the dial in a gala of light. With an exclusive new caliber, the G-timeless Planetarium (offered in white, rose, or yellow-gold variations with its rotating wheel of green tsavorite, blue tanzanite, or yellow beryl gemstones) is the perfect fusion of new technology and timeless Italian style.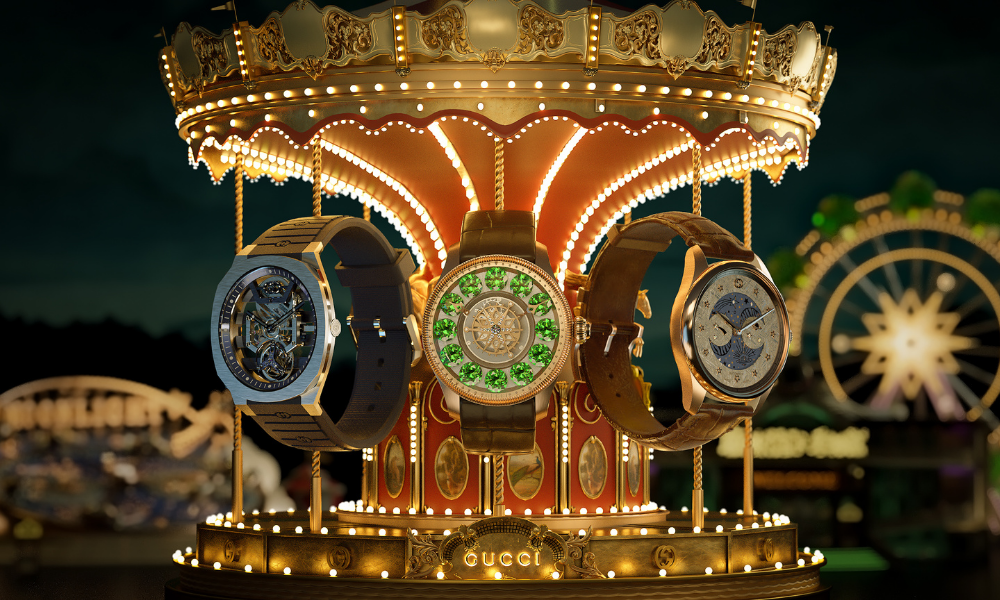 Taking us to the moon, Gucci's new G-Timeless Moonlight timepiece features a beautifully decorated moon on the dial that waxes from gleaming sliver crescent to pearlescent whole before beginning its celestial journey all over again. With extensive technical precision, watchmaking excellence and celestial components, the timepiece takes the carnival of time to the skies.
And it can't be a Gucci line-up without bees. In 2022, the luxury fashion house introduced the G-Timeless Dancing Bees tourbillon timepieces – presented in new diamond sets that pay tribute to historical en-tremblant jewellery styles. Available in a marquetry edition presented either in white-gold and yellow-gold bracelets or in alligator straps variations, the timepiece was engineered to move in rhythm with the wearer meaning that the 12 bees in the diamond-set dial shimmer as the wrist moves.
Last, but certainly not least, Gucci's Grip Sapphire features two new vivid mint green variations. Known for their mechanical execution, the timepieces are transparent, cushion-shaped watches that are expertly cut from a cylinder of pure sapphire crystal using a specialist machine. The case is then polished to pristine transparency. Featuring a Swiss self-winding jumping hour movement, the mint green Grip iterations offer a transparent case back, a dial that features two windows and two laser-cut turquoise hours and minutes discs for tone-on- tone modernity.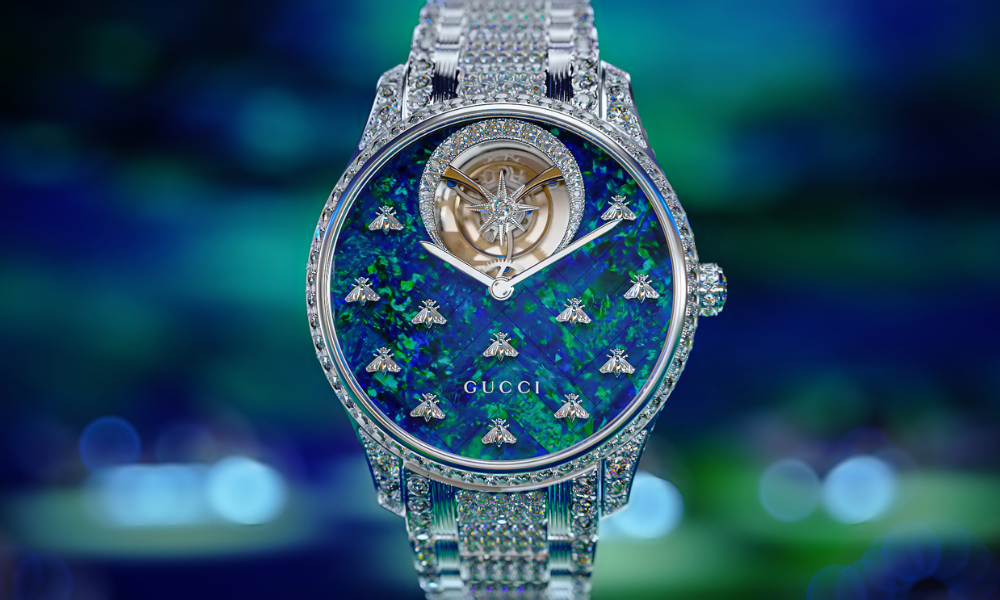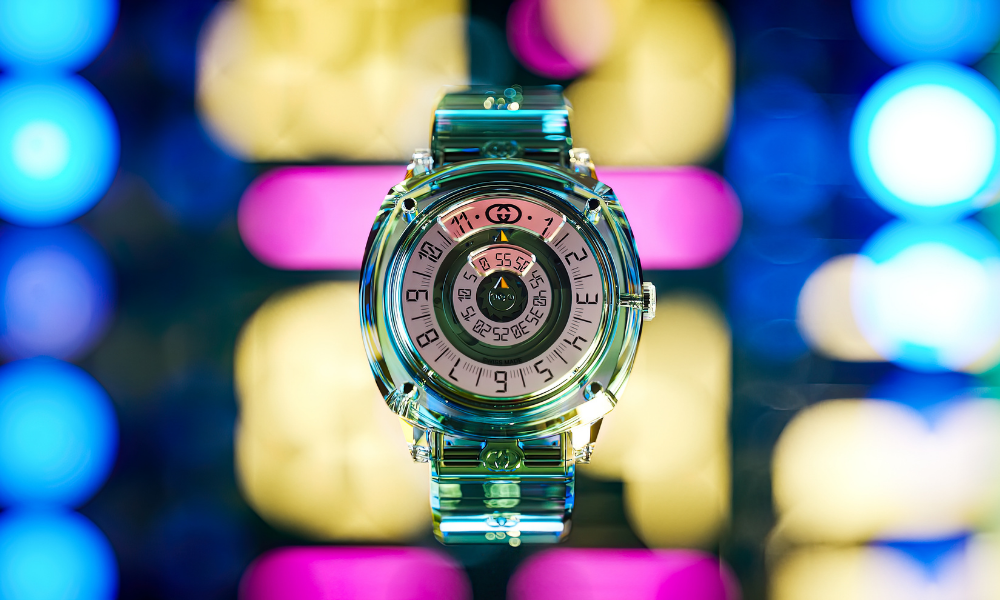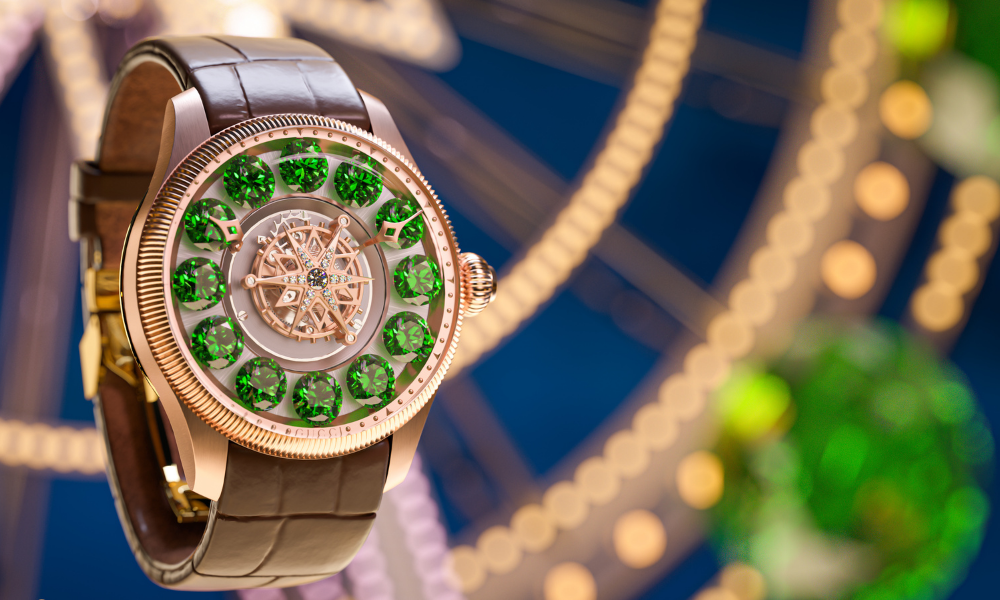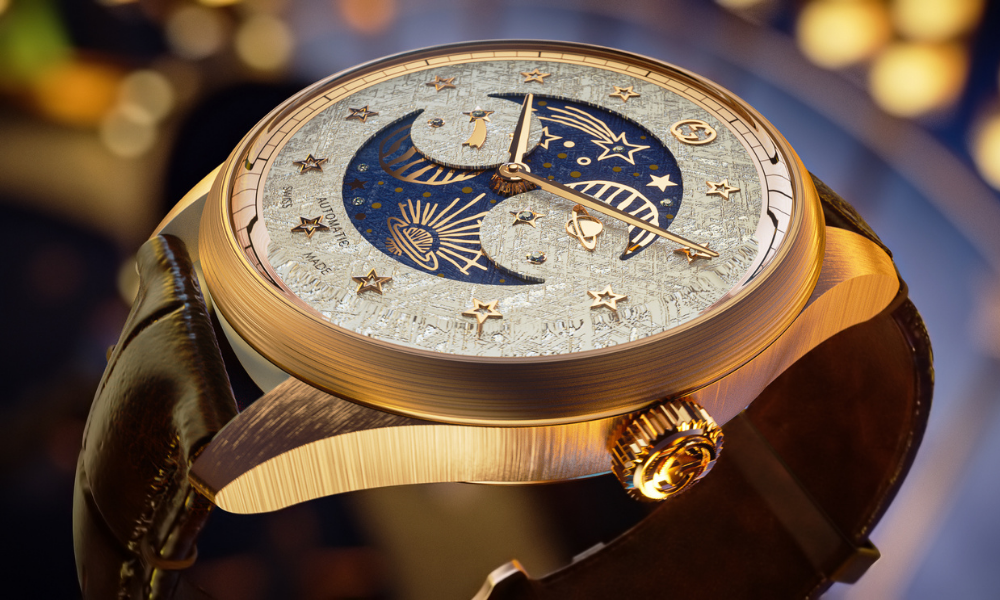 To further celebrate excellence and the finest of watchmaking, Gucci has launched an exhibition within Gucci Wonderland to celebrate 50 years of Swiss watchmaking and for being a visionary in watch design. The treasure-trove of watch creations is a journey that'll take you through five unparalleled decades of Italian-born, Swiss-made design. From curious desk clocks and watch diaries of the 1950s, to the handbag watches of the 1960s and semi-precious stone bangle watches of the 1970s, the exhibition is a strong reminder that over the years, Gucci has seamlessly translated its classic fashion motifs into stylish watch designs.
Also read: Gucci and Adidas take to a mirrored runway.