Moments before the highly-anticipated Gucci show, BURO. Middle East was on ground at the Gucci Hub eagerly waiting to see what Alessandro Michele has cooked up with Fall/Winter 2022 when a swarm of photographers captured an exciting line-up of celebrities entering the building: Serena Williams and Alexis Ohanian; Edward Enninful and Anna Wintour; Rihanna and A$AP Rocky making their Fashion Week debut as parents-to-be. This was just a starting sign that things were about to get really good. However, guests were ready to see a different kind of coupling.
The starting point of the Fall/Winter '22 show was a room of magical mirrors, becoming the metaphor of Exquisite Gucci. "I use the metaphor of the magical mirror to approach the phantasmagorical power of fashion," explains the Creative Director in the show notes. "A sacred power that radiates from the surface of the fabrics. And there I work, on this tactile surface, through cross-references, alterations, loopholes and grafts. Juxtaposing worlds and meanings. Altering the stability of perception. Manipulating and magnifying the existing. Through these interventions, I celebrate the clothes as real optical labs: magical machines that can give birth to fairy tales of metamorphosis and re-enchantment."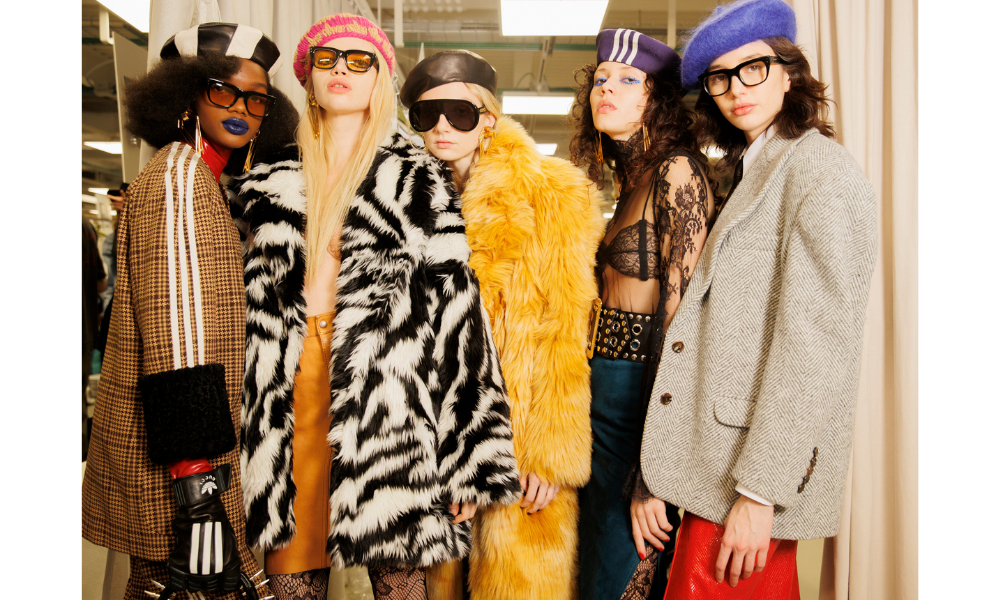 Following the Italian brand's Hacking Project with Balenciaga, Gucci continues the tradition of collaborations as it looks to add Adidas stripes to its autumnal collection. Alessandro, who has established himself as a fantastical genius, mastering experimental ideas, went back to the lab to cook up Gucci's signature '70s sleaze with Adidas' sportswear legacy for 'Exquisite Gucci'.
Both brands carry a strong culture of streetwear and sportswear traditions, so their pairing couldn't have been a better one. The collection is centred around Gucci's fine tailoring and suiting for men and women, starring alongside lots of sporty textiles and latex, trefoil logos, colour-blocking and signature three stripes racing down capes, prairie dresses, trenches and a plethora of accessories. New leather goods and arm candy featured the house's travel heritage with new Web details and ID tags, whilst the classics came proposed in maxi proportions and new materials, including the Gucci Horsebit 1955, the Gucci Diana and the Gucci Bamboo 1947 bag.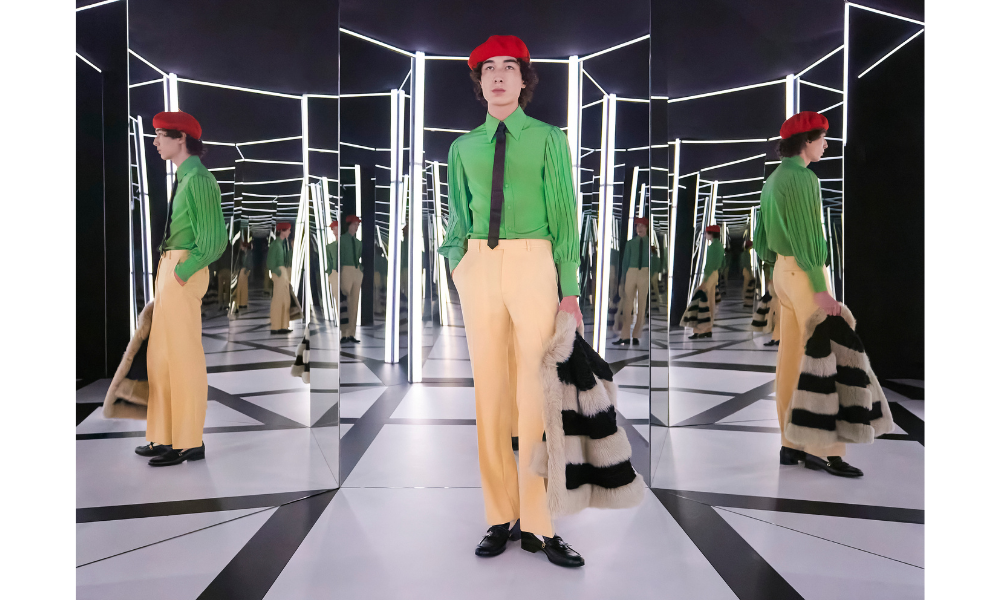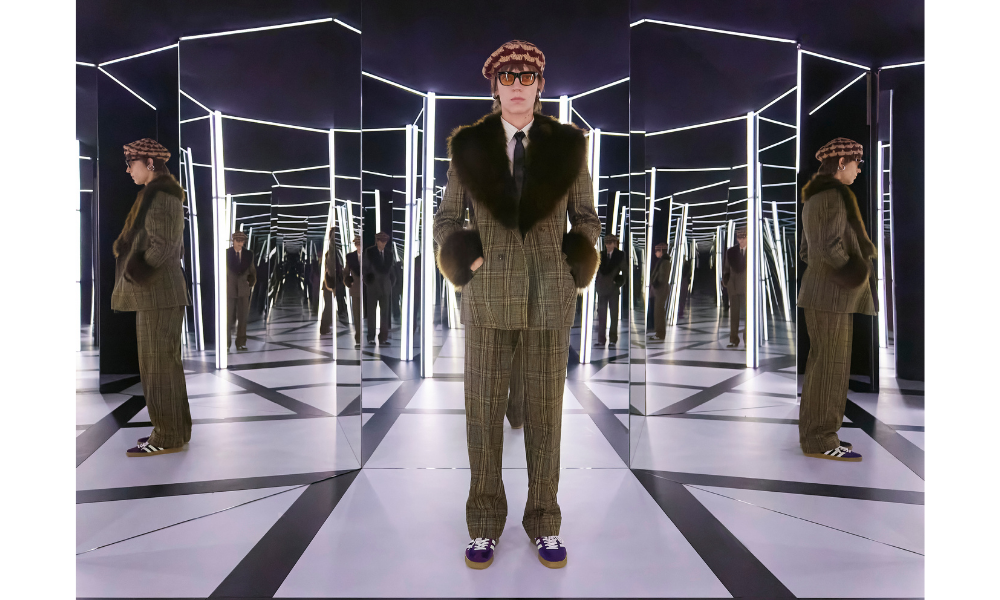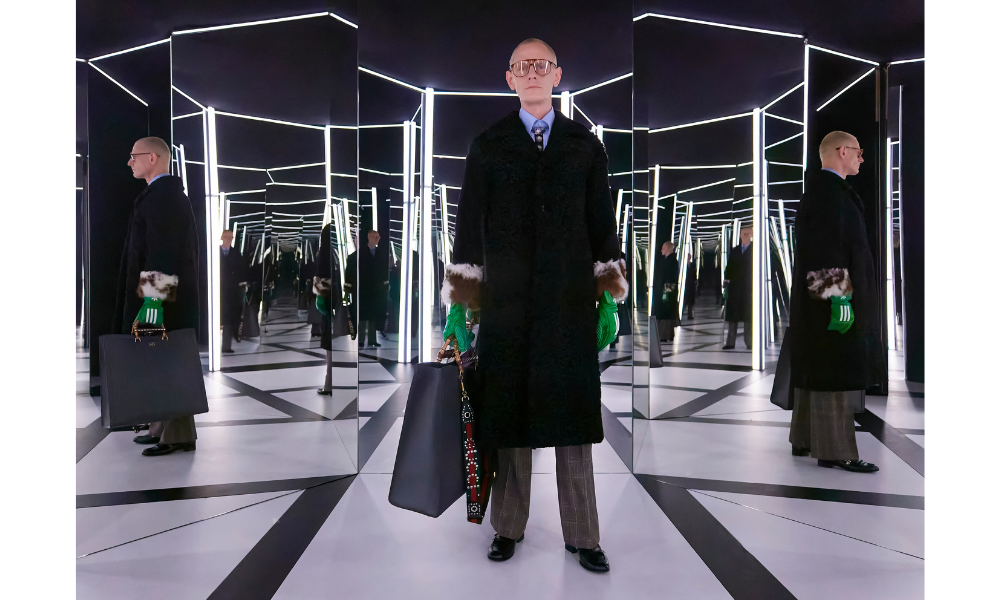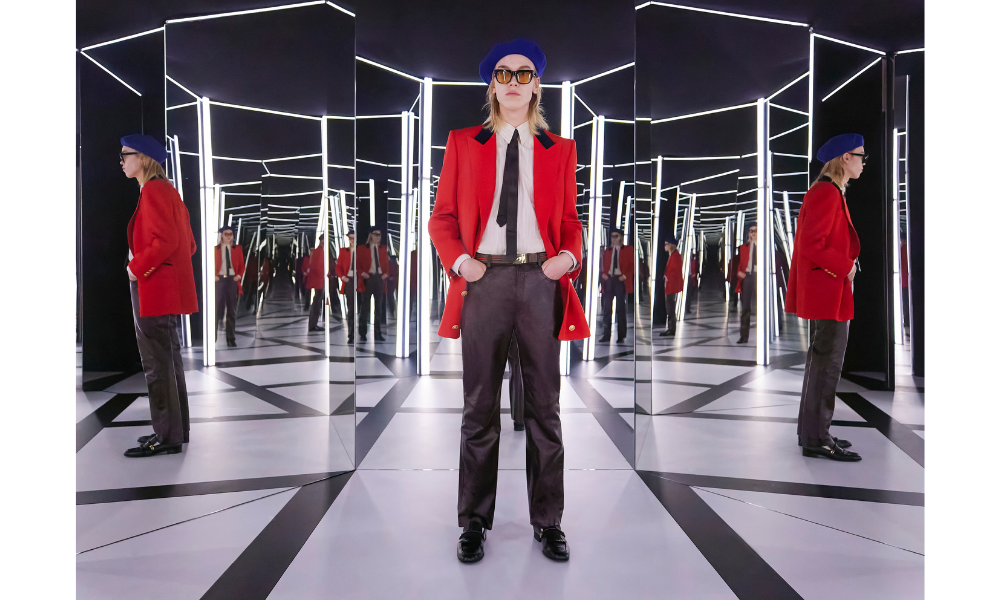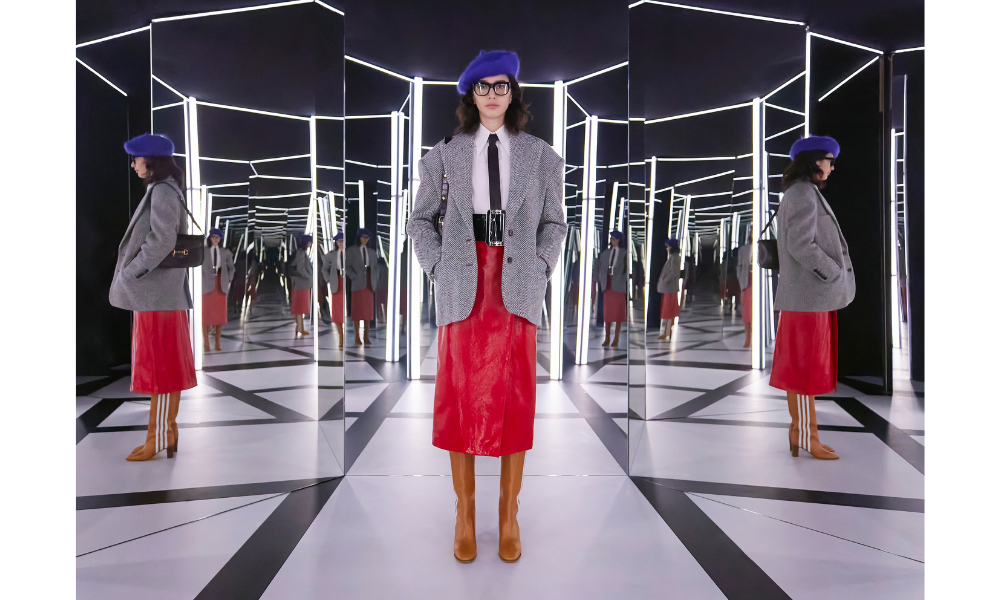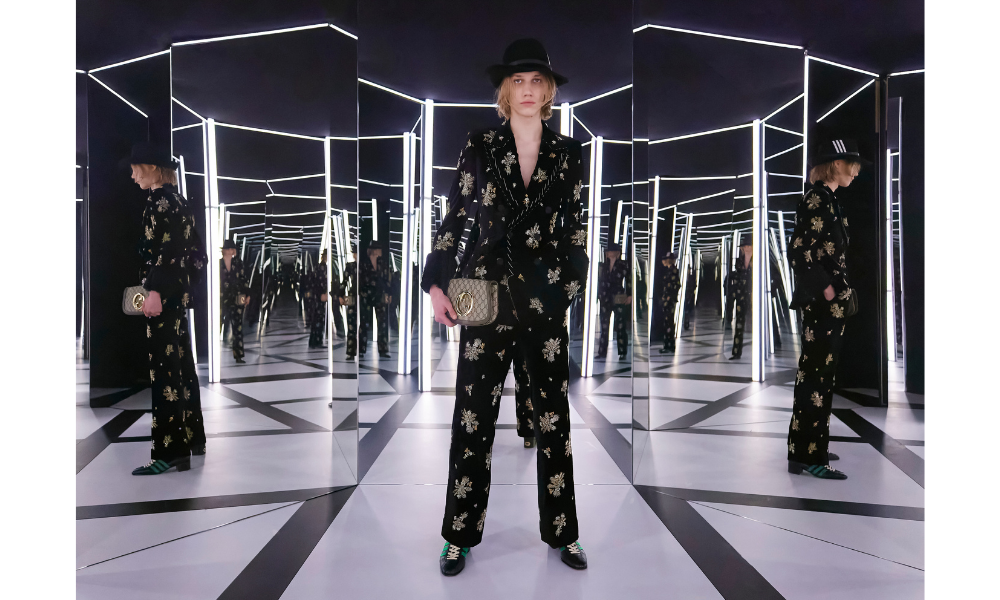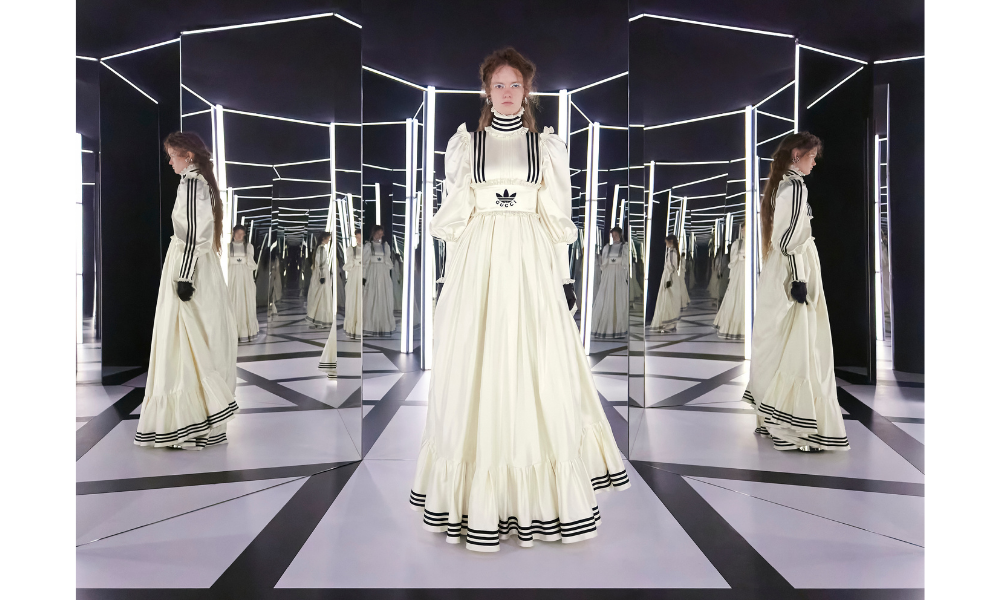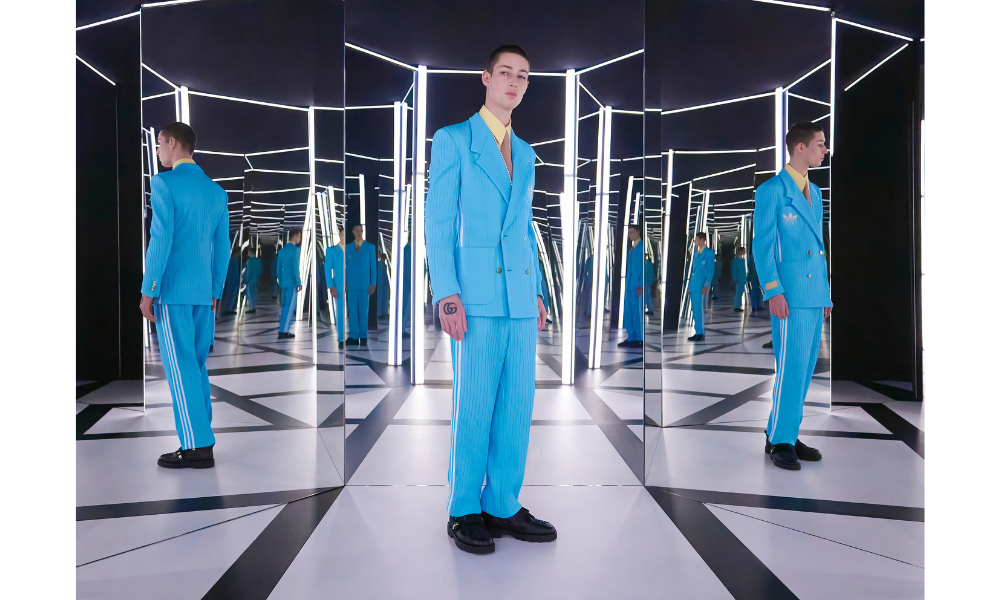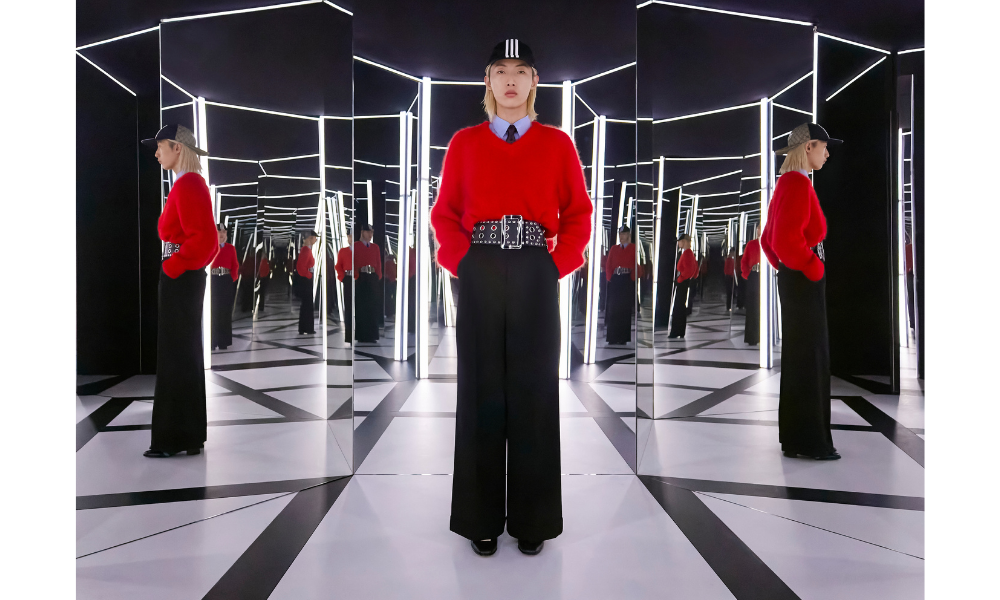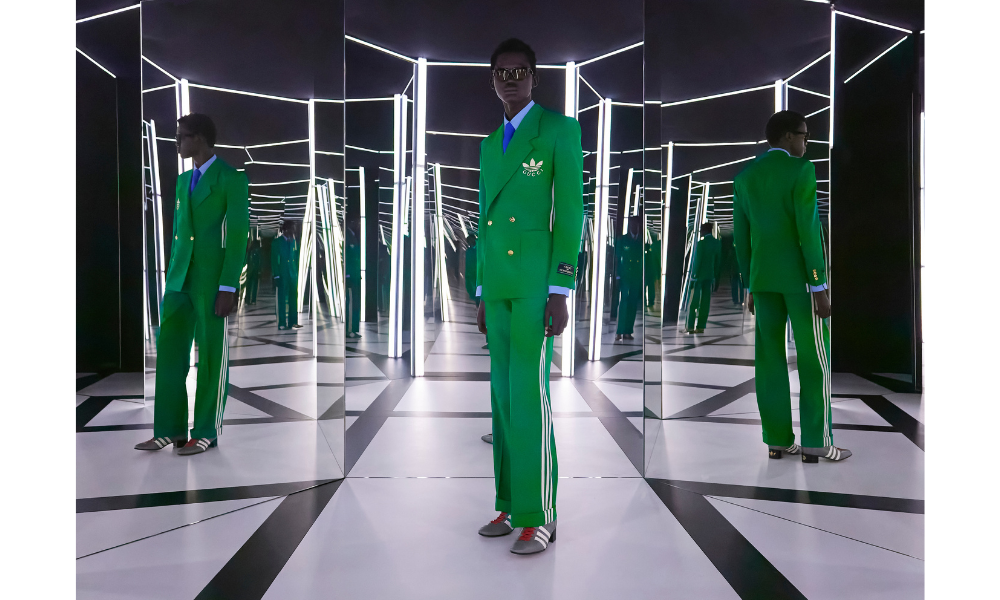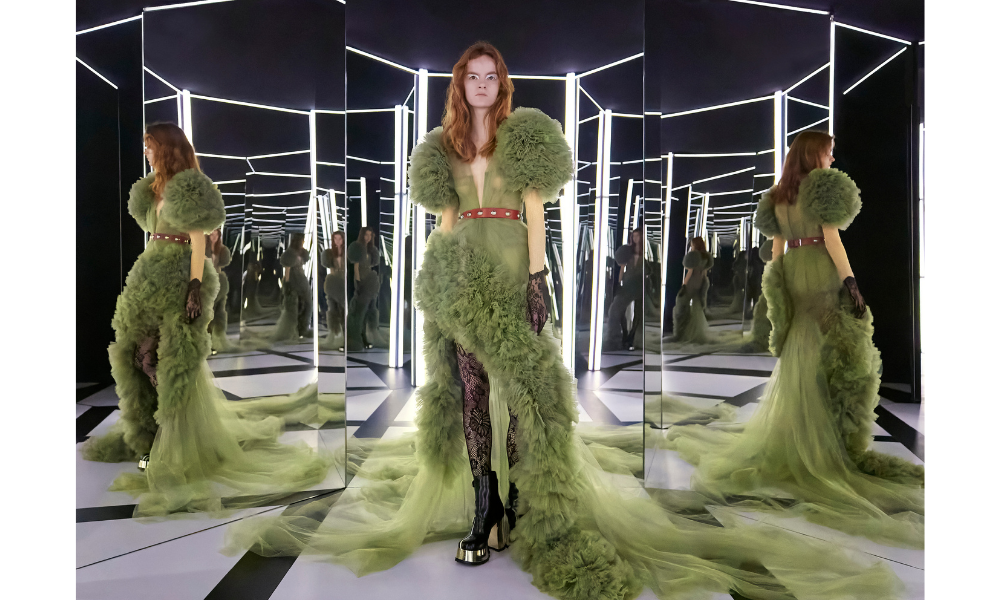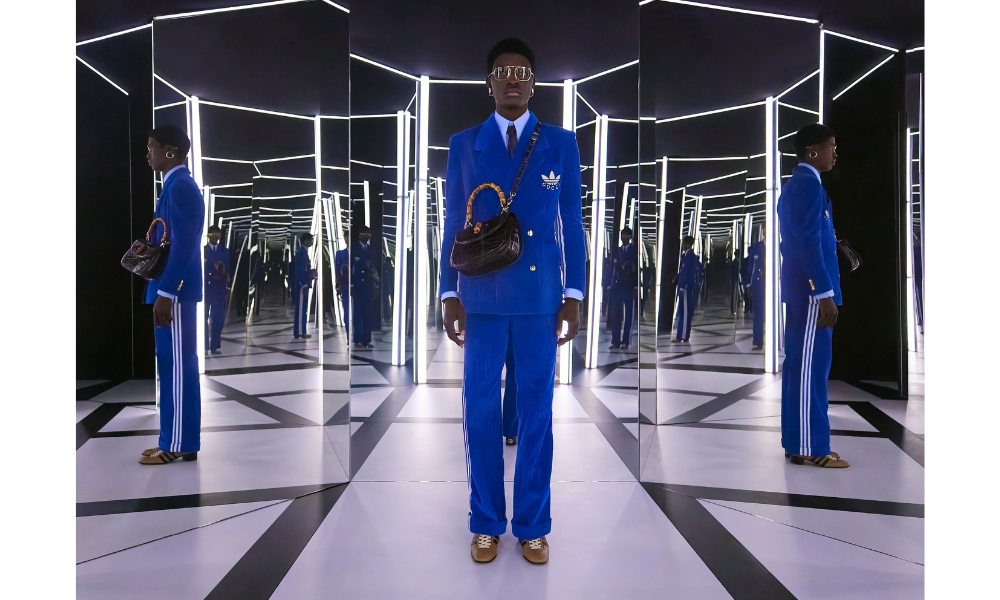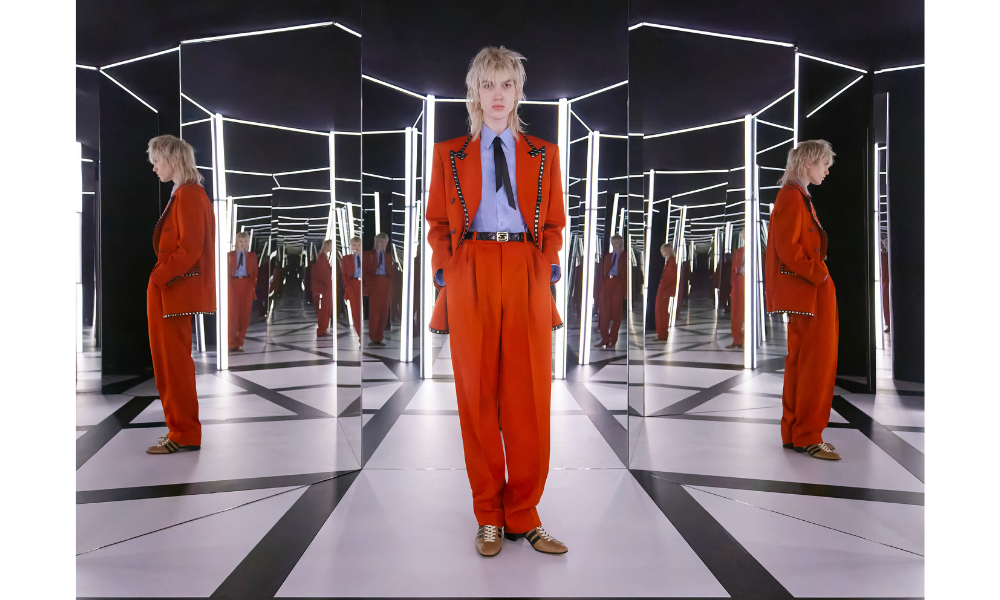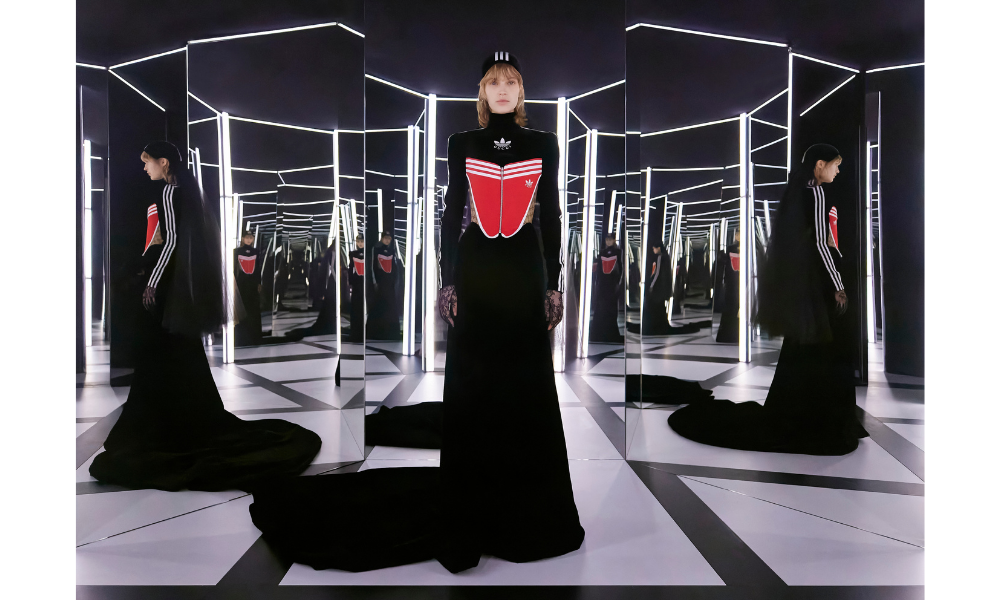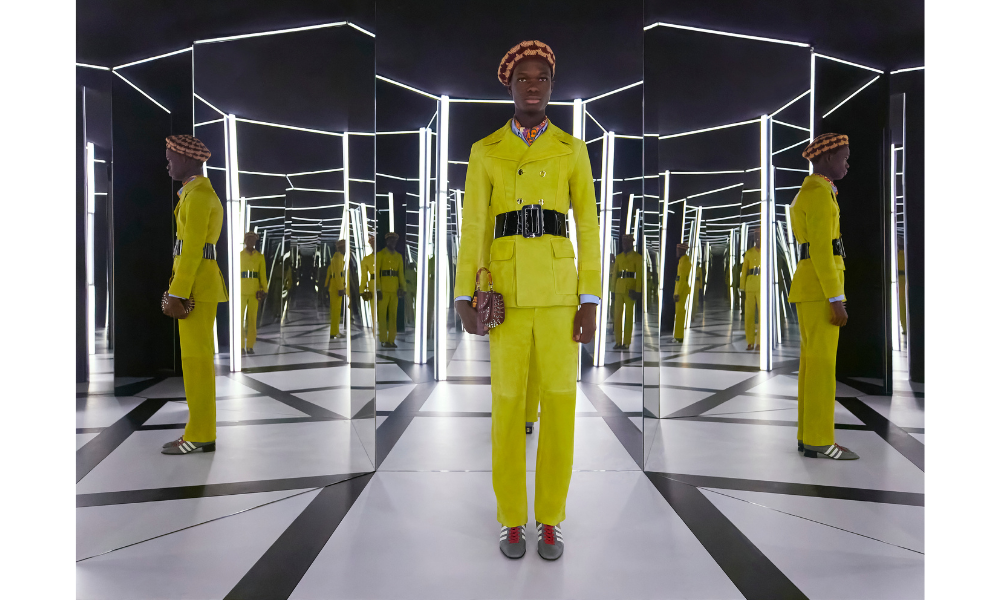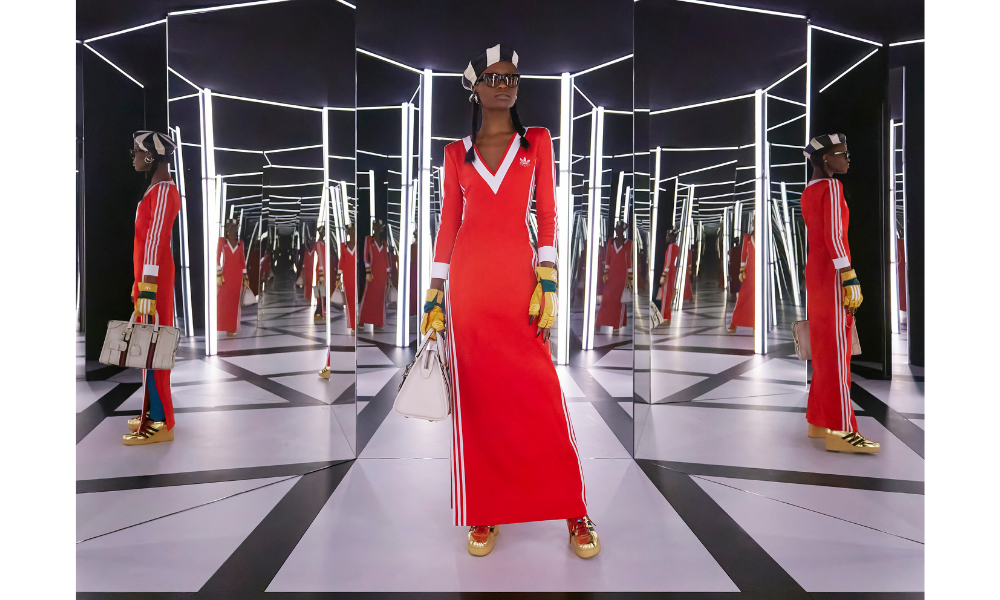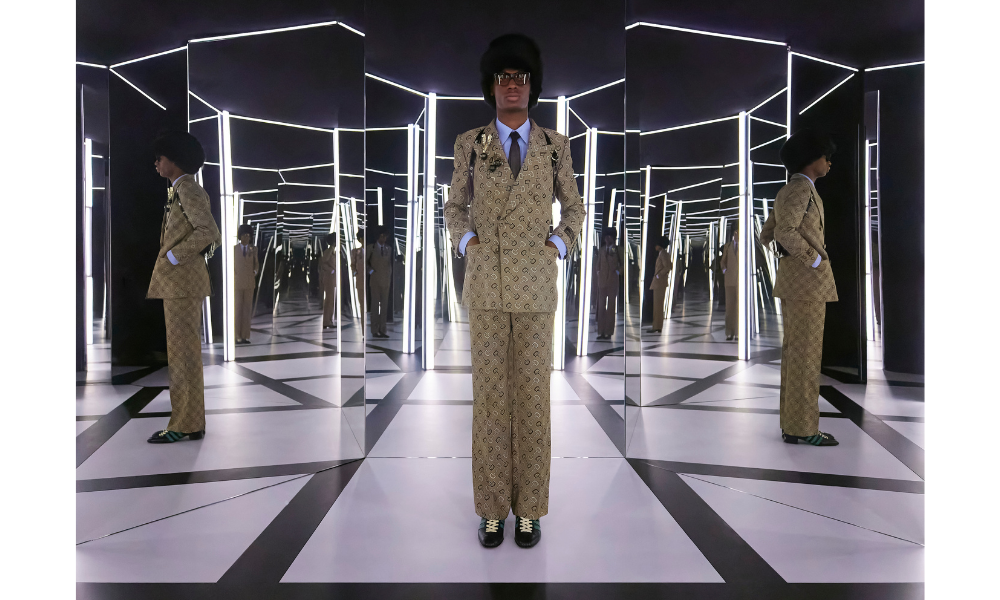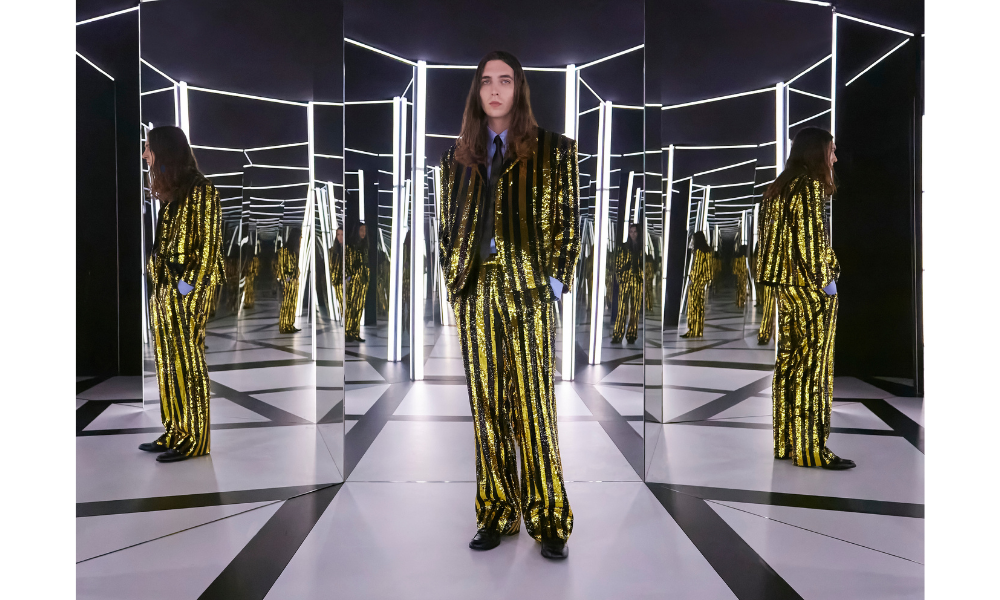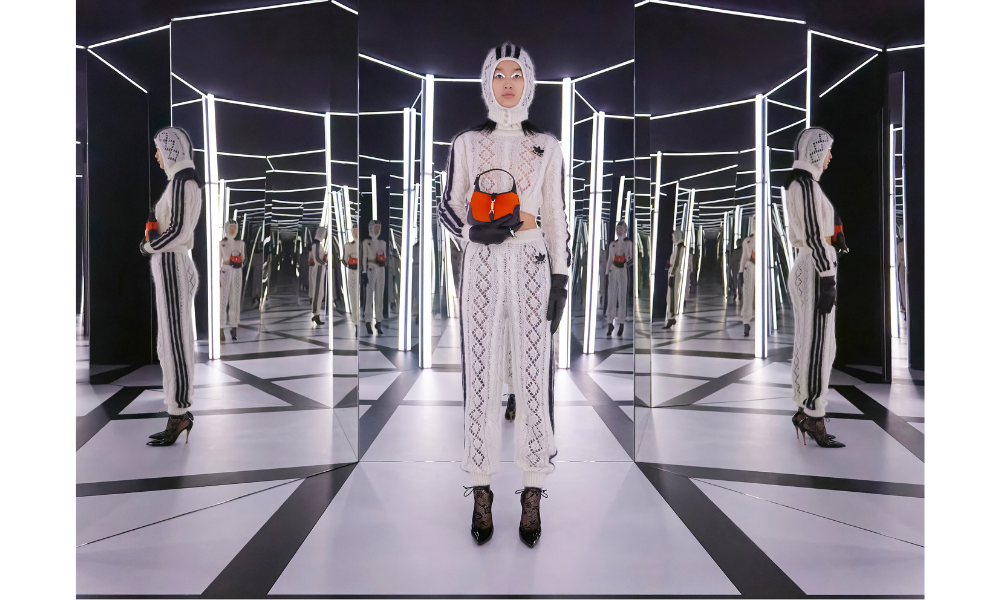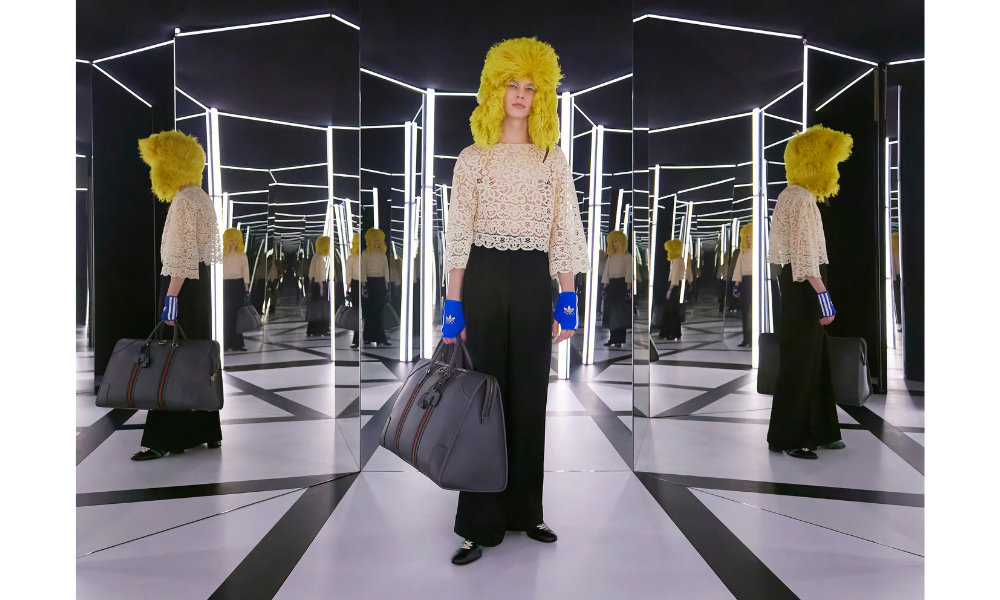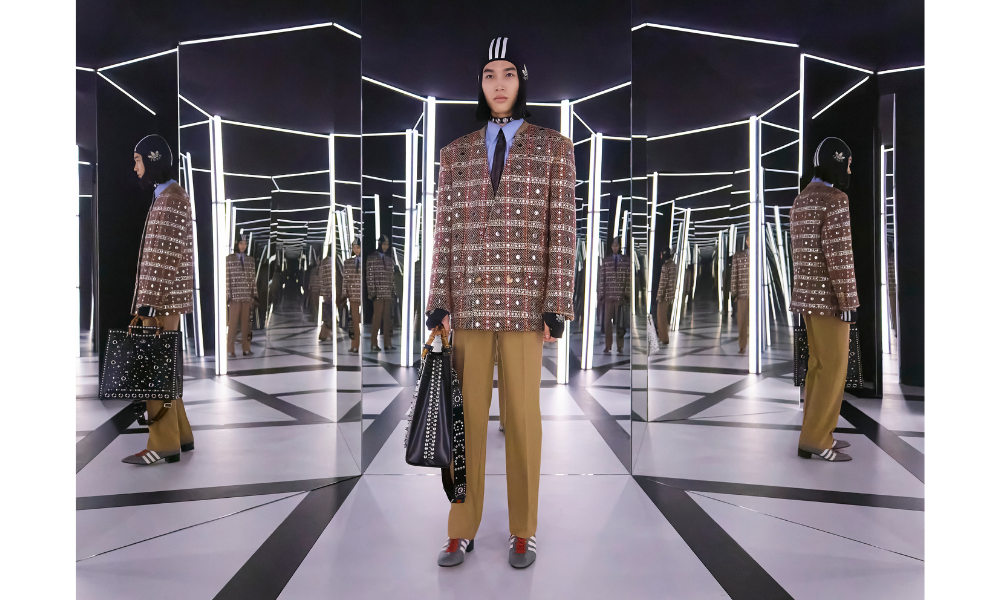 Also read: Welcome to the New, New Bottega Veneta by Matthieu Blazy.