In case you missed the memo, it's basically springtime – which means things are coming up fresh right now. Between fashion, beauty and lifestyle, we're turning over a new leaf and we're happy about it. And Van Cleef & Arpels' couldn't have gotten us in a better mood for the new season.
Shimmering new blossoms of the Maison's Frivole range have been given an injection of colour, filling us with the kind of whimsical optimism you want out of a spring collection – especially when you're on the hunt for a fresh take on your jewellery game. For the first time, in the Frivole collection, Van Cleef & Arpels have nurtured the motif of flora and used emerald in three luminously pure creations. Blending the intense depth of the emeralds, the creations are harmoniously combined with yellow gold on miniature motifs as seen on a bracelet, a pendant, and earrings.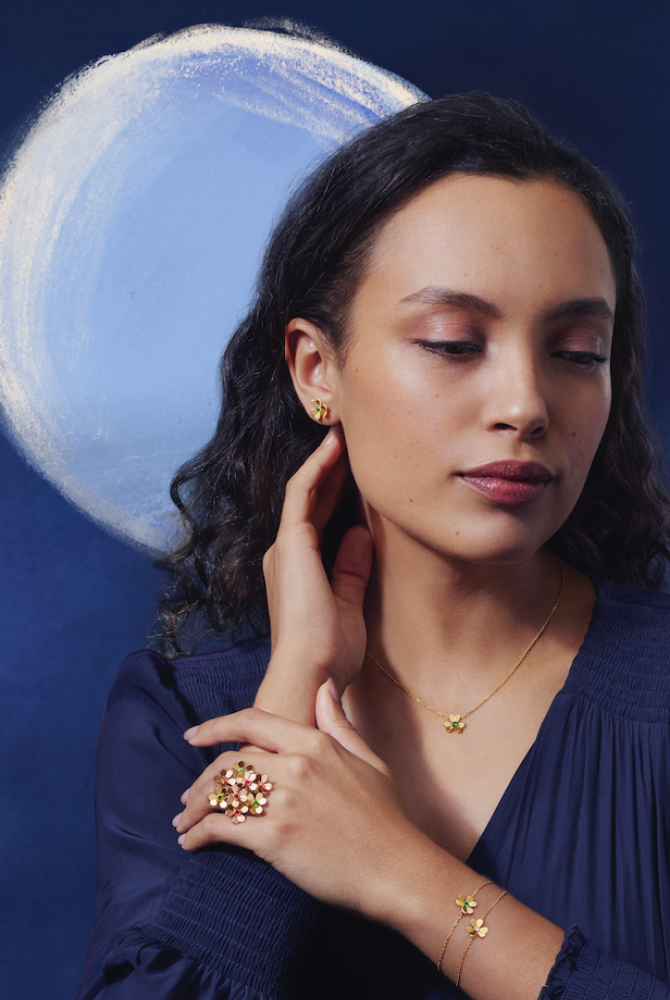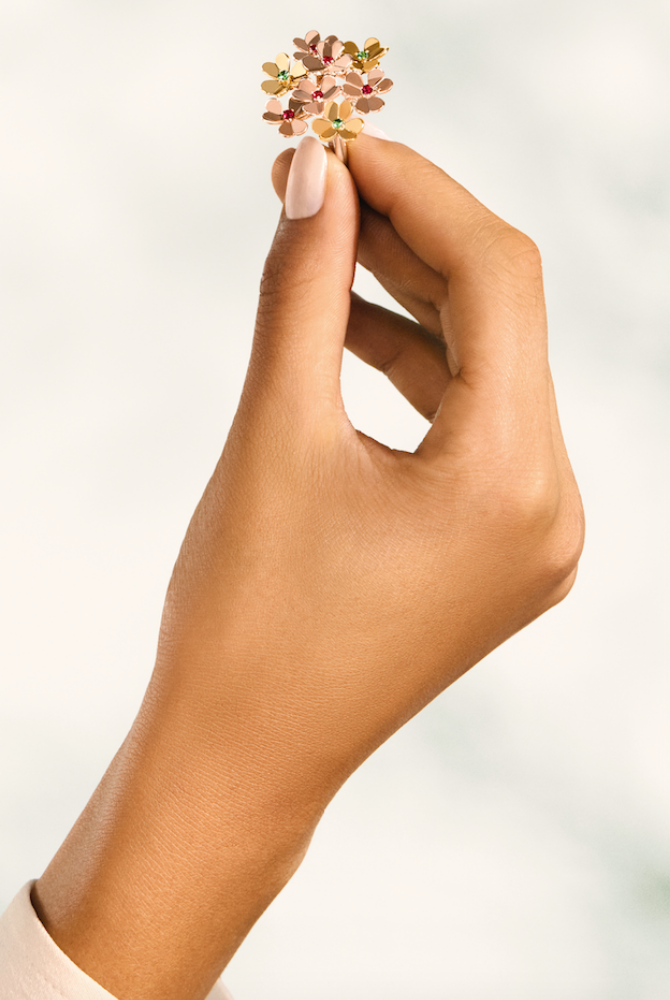 Continuing to express the Van Cleef & Arpels' creative vision, the Frivole collection expands with the introduction of the new Frivole ring – a stunning composition that features five flowers with ruby hearts and three with emerald pistils, subtly placed at different heights, creating a profusion of colourful elegance.
And when it comes to the exacting art of jewellery making, Van Cleef & Arpels are pretty unparalleled in terms of the time and energy that goes into every piece. For example, the use of yellow and rose gold was crafted together to amplify the play of light. Emblematic of Van Cleef & Arpels' style, the impression of movement that radiates from the jewel evokes the vivacity of the plant world.
So, for that true extra sparkle, these new Frivole creations take brilliance on a whole other level.
Discover the pieces below…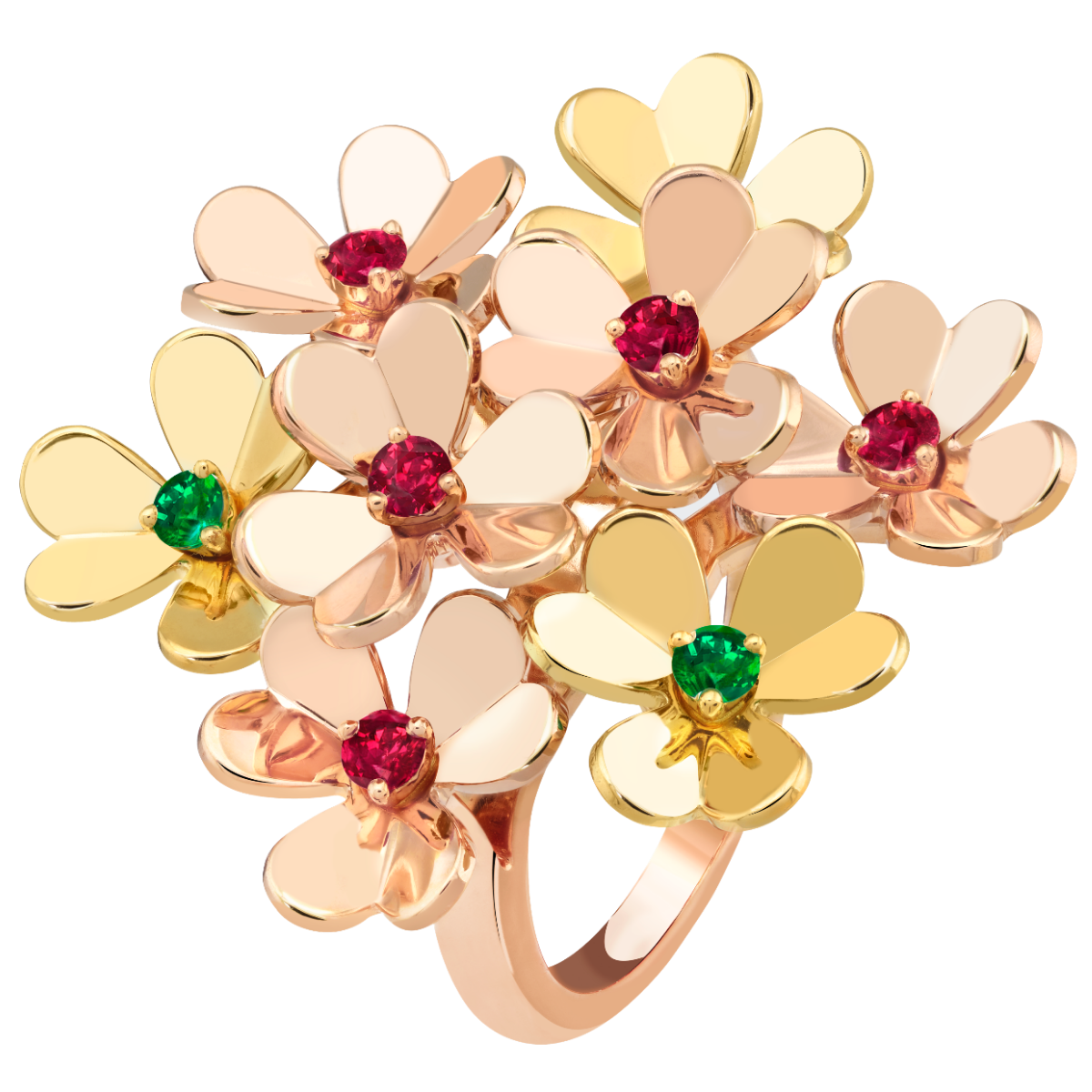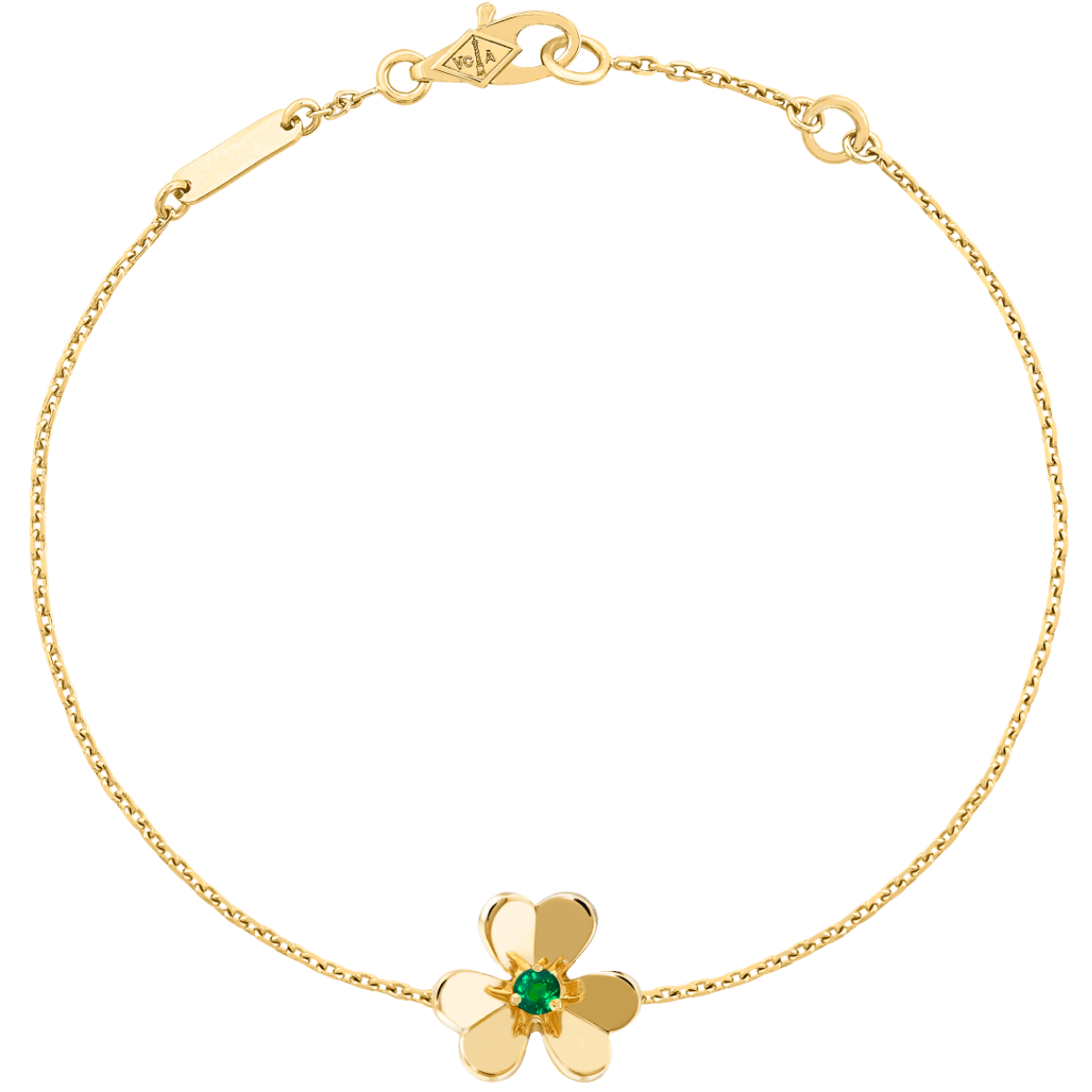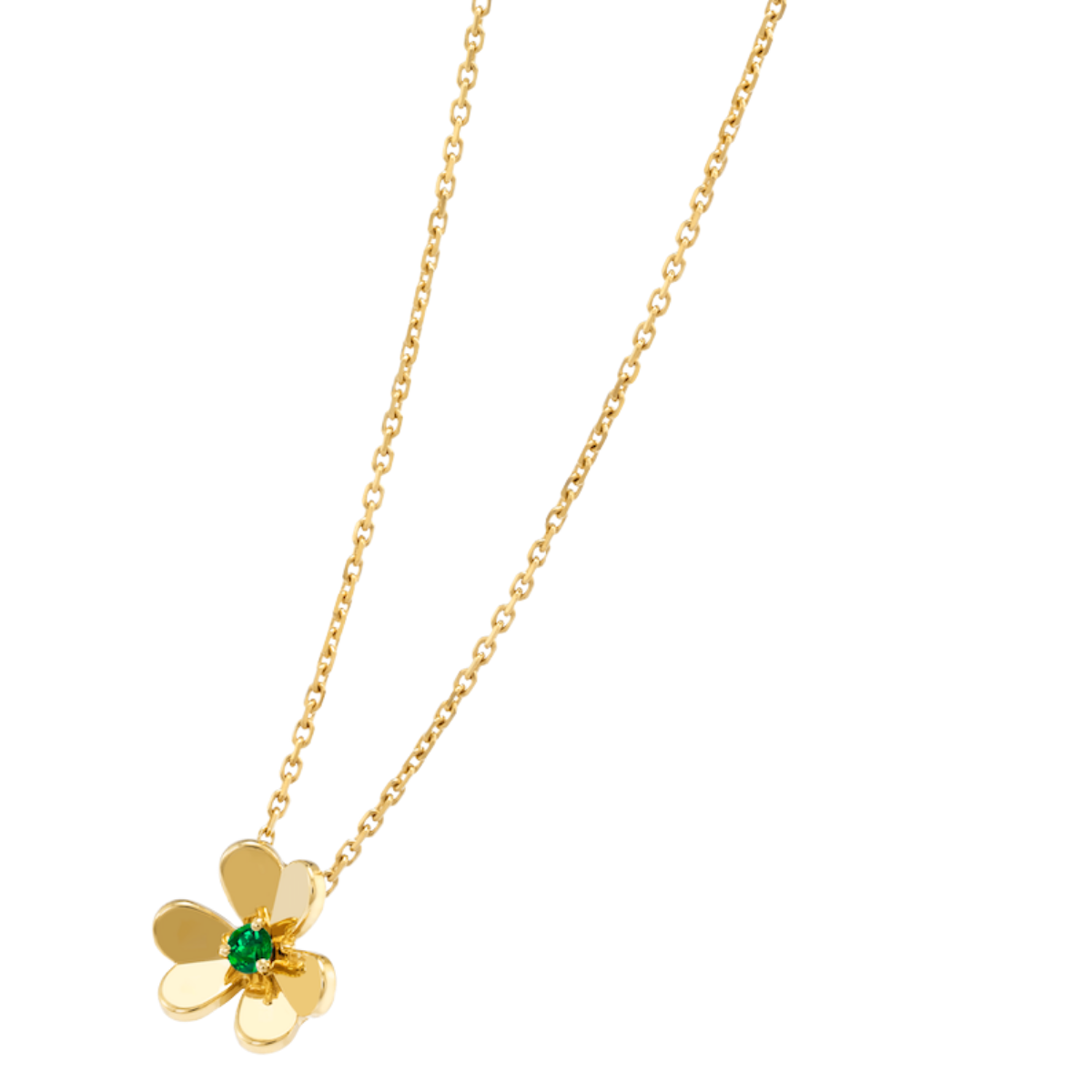 The new Frivole collection is pre-launched in the Middle East region in April 2022.