Van Cleef & Arpels has been known for its voyages through nature but now the Maison is exploring further into the unknown with a High Jewellery collection, aptly titled Sous les Étoiles. Inspired by the cosmos and a sense of deep space exploration, the exquisite jewellery collection is being showcased in the Middle East for the first time.
Mesmerising and heavenly, the High Jewellery collection dives into countless artistic mediums and logs no less than 150 masterpieces, offering a striking vision of the universe, tinged with dreams. Exploring a multitude of precious stones, materials and jewellery technics, the stone selection – carried out in keeping with the Maison's stringent criteria – features emerald, sapphire and diamond baguettes amongst the ever-changing interplay of gems.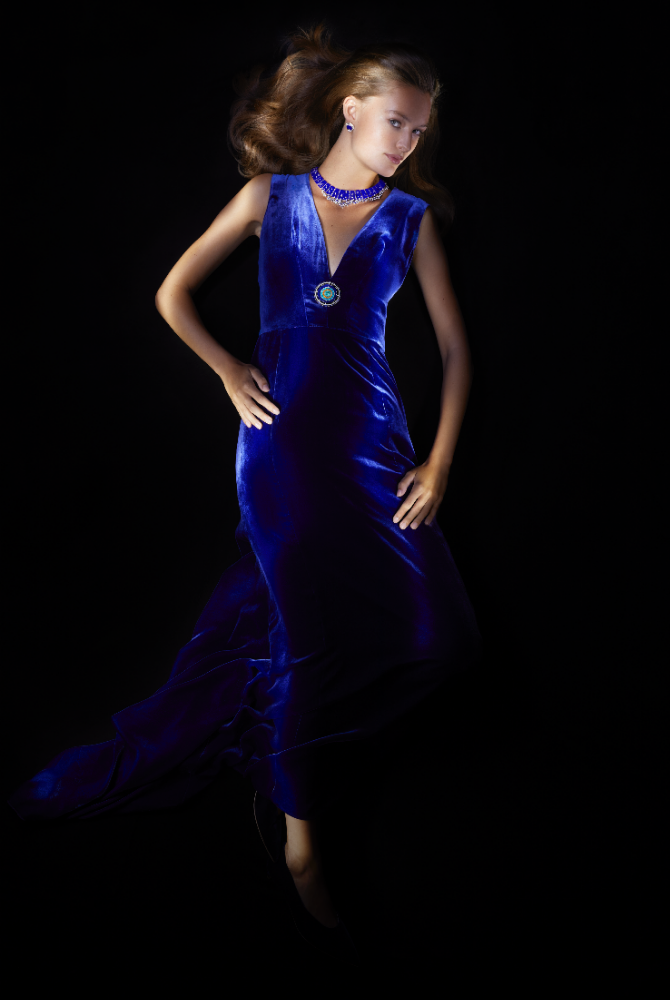 A celestial postcard from the cosmos, Van Cleef & Arpels' Sous les Étoiles collection features some of the recurrent motifs we've seen in the Parisian jeweller's universe (think the sky and its stars), but this goes beyond to the cosmic gods inspired by both astrology and Roman mythology –continuing its odyssey through space and time.
Exquisitely crafted with dynamic outlines, scintillating silhouettes and chromatic explosions, the 150-piece Sous les Étoiles collection prolongs the adventure that first began with Jules Verne, where imaginations were then fuelled with numerous depictions of the universe by astronomers,
writers and artists.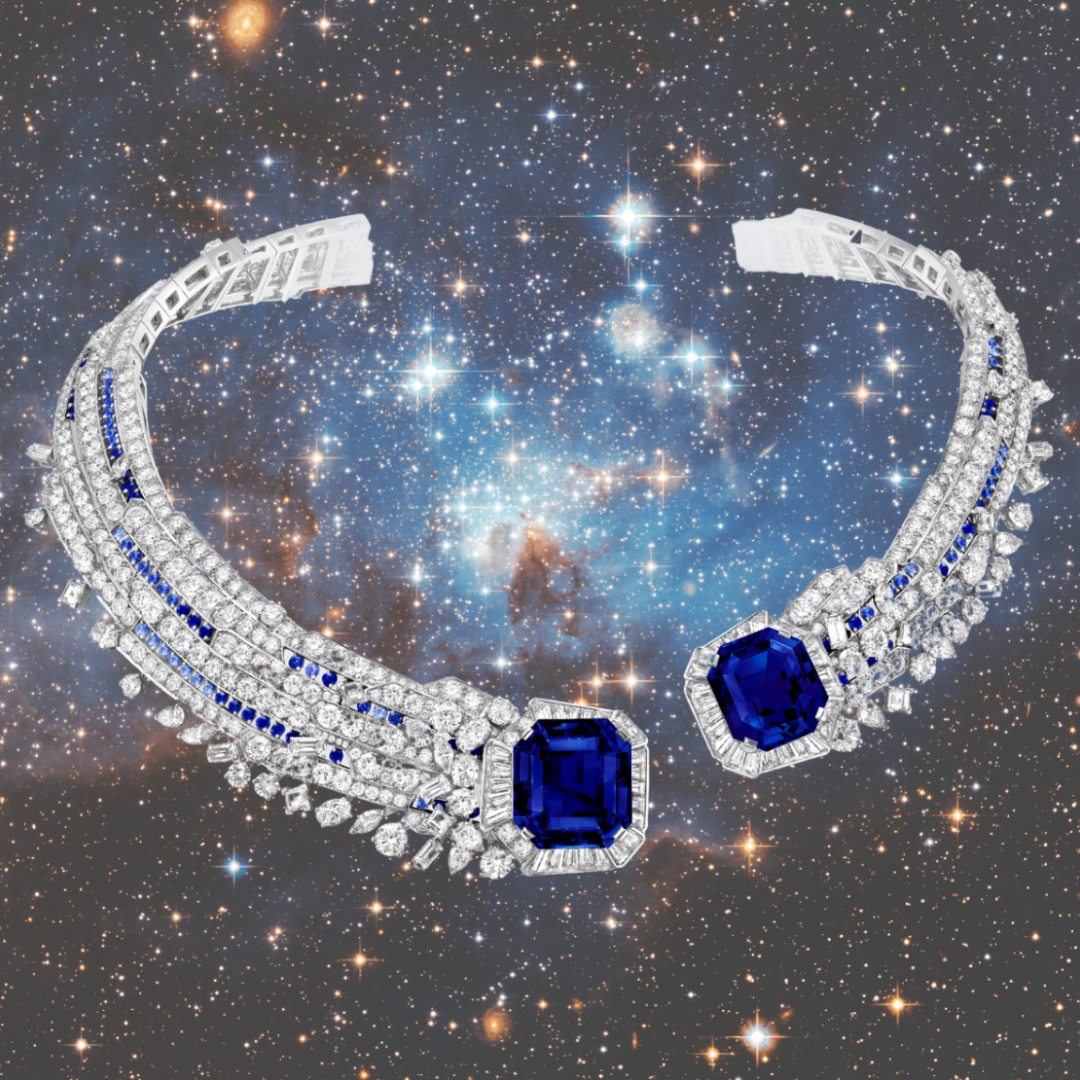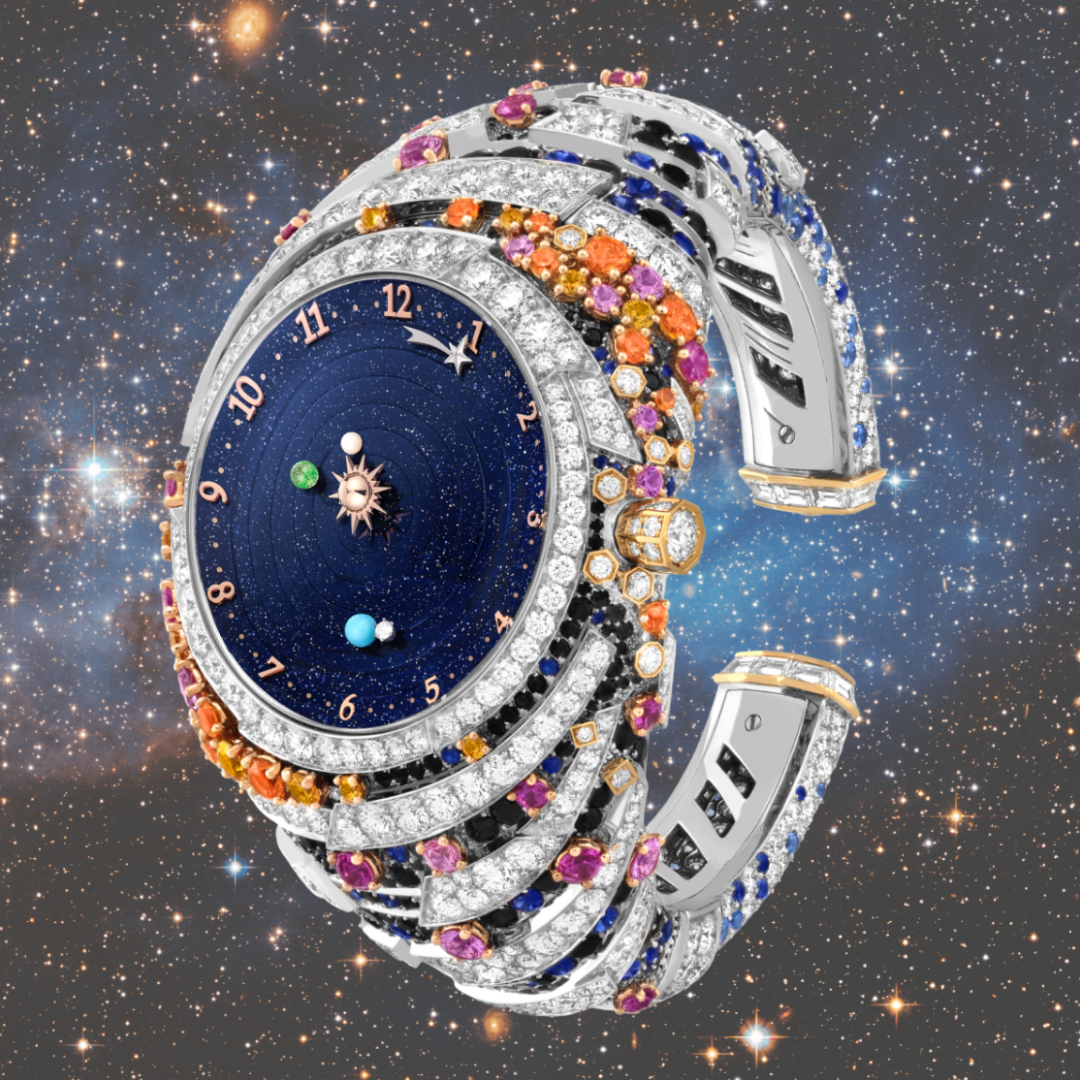 At the heart of the collection is an incredible display of colours representing space – whether through a palette of precious and ornamental stones, including sapphires, rubies, opals, lapis lazuli and chalcedony. Combined with the brilliance and spirit of the compositions, the noteworthy pieces evoke a sense of the highest of expertise, dynamism and wonder associated with the infinite galaxy (and beyond).
Some of our favourite pieces include the Planétarium High Jewellery watch set with precious stones inclusive of colour sapphires, spessartite garnets, black spinels, aventurine, pink mother-of-pearl, turquoise and diamond; and plenty of other statement pieces for those looking to make an entrance.