Embark on a colorful journey into the captivating world of Haute Horlogerie with Hublot's vibrant masterpiece, the MP-15 Takashi Murakami Tourbillon. A delightful interplay of art and precision, this timepiece emerges as a canvas where individual interpretations blossom like a kaleidoscope of colors. As you gaze upon its central tourbillon, a metaphorical spotlight shines on Hublot's commitment to reviving the artistry of Haute Horlogerie. But wait, the magic does not end there! In the delicate curves of its round case, some may find the whimsical essence of a child's drawing—a blooming daisy with twelve petals, each tipped with the vibrant hue of green, a beacon of hope.
Yet, the true beauty of the MP-15 lies in its boundless symbolism, a canvas open to infinite interpretations. Everyone who beholds it will discover echoes of their own values and aspirations. It gracefully accommodates an array of perspectives, whether you see it as high-tech marvel, an exquisite masterpiece, a playful tribute, or a hypnotic spectacle. Stepping into the realm of Hublot's artistry, this timepiece harmoniously marries Haute Horlogerie with Haute Joaillerie. Inspired by Takashi Murakami's iconic smiling flower, the watch blossoms with the spirit of creativity and individuality.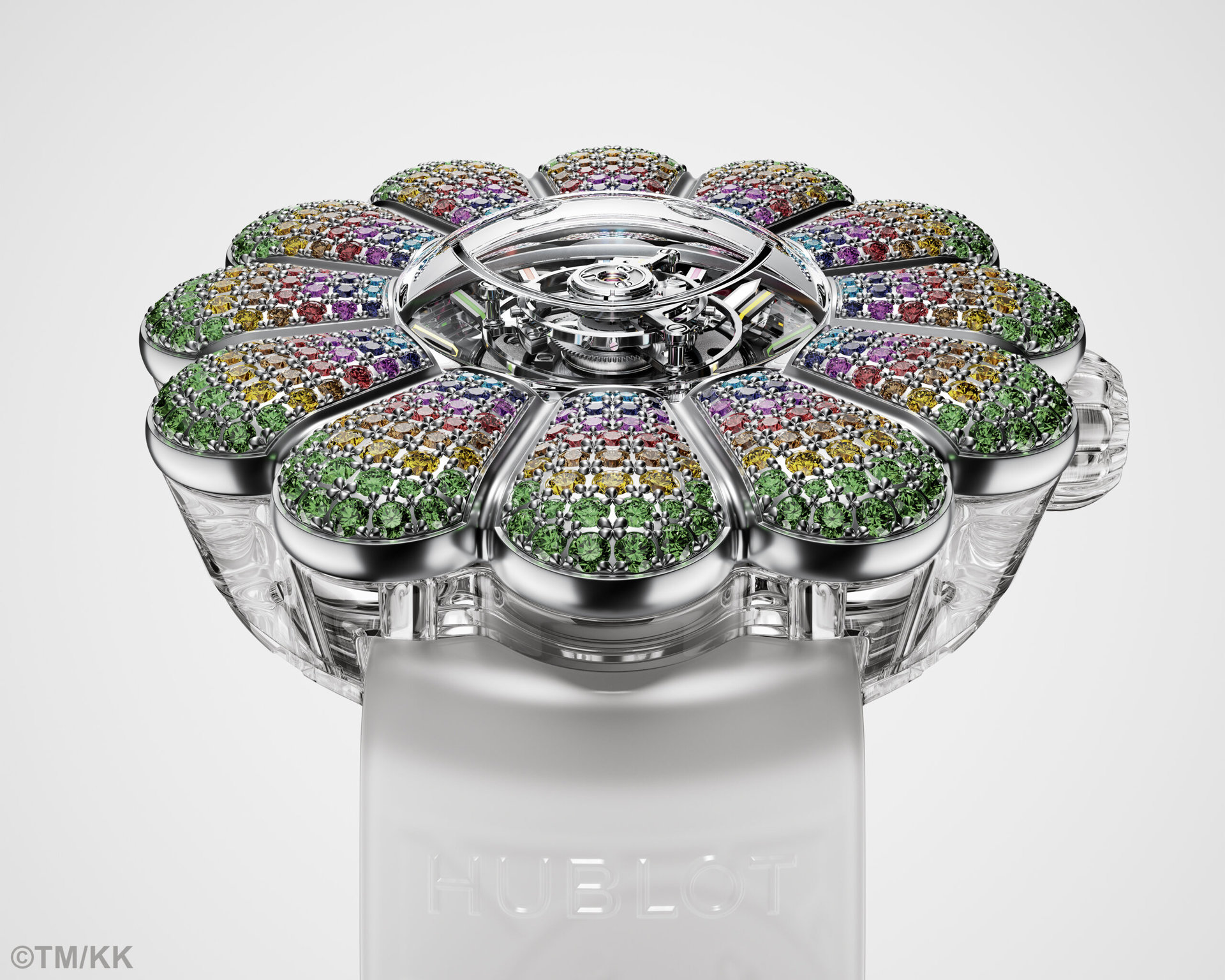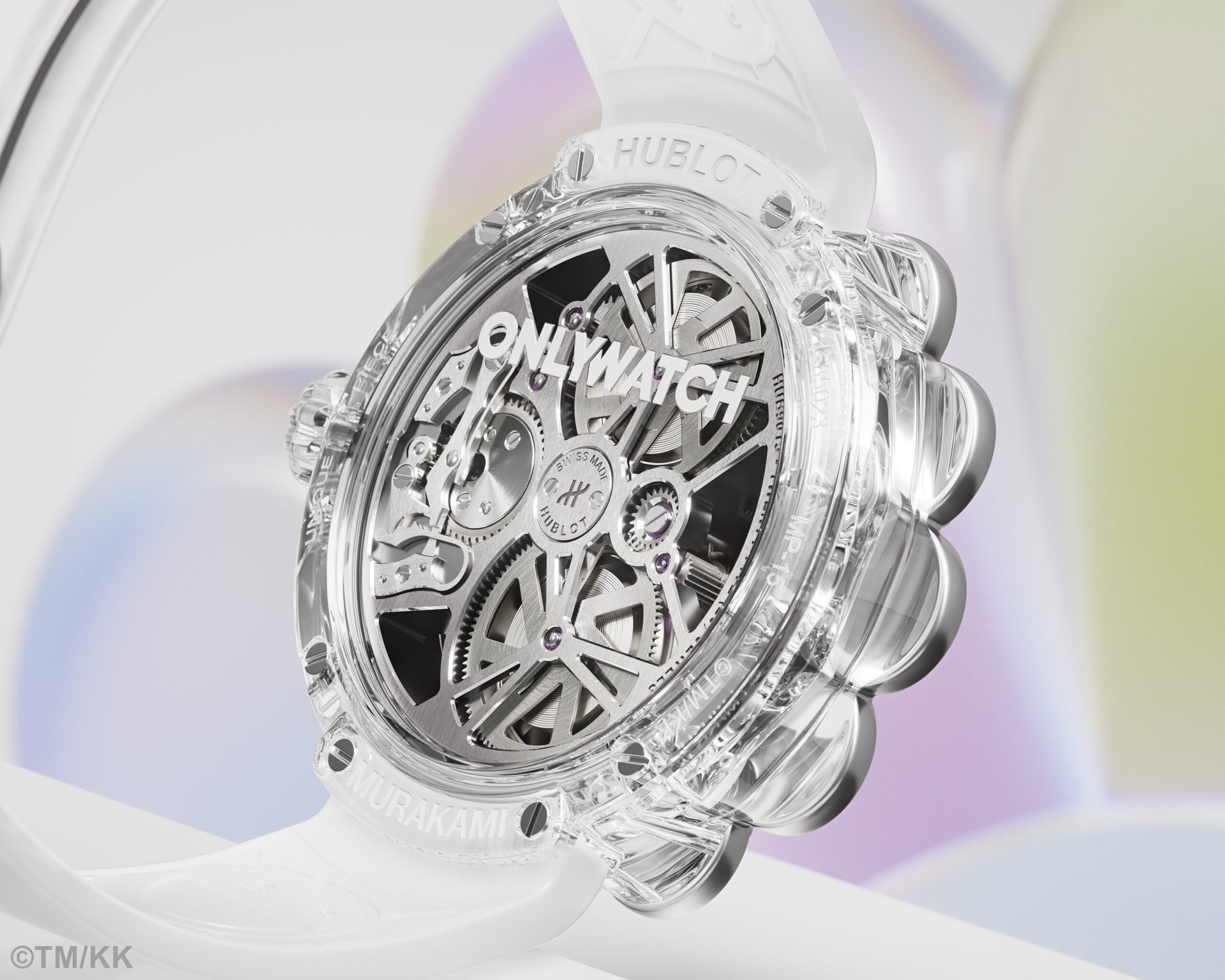 Takashi Murakami, a luminary artist who soared from humble beginnings to global acclaim, has forged a profound friendship with Hublot since 2020, resulting in the creation of breathtaking limited-edition co-creations. Yet, the MP-15 takes uniqueness to an unprecedented level—it stands as an exquisite one-of-a-kind masterpiece. Crafted with meticulous care and forty-plus years of expertise, the MP-15's central tourbillon elevates it to an echelon beyond compare, transcending any watch previously imagined.
ALSO READ: READY-TO-WEAR BRANDS' CRAZE OVER HIGH JEWELLERY, EXPLAINED!