The eponymous brand that had become the posterchild for ropes of fake pearls, had tiptoed its way from Rue Cambon's ready-to-wear hub to Place Vendôme's world of diamonds. Could Mademoiselle Coco have foreshadowed the strategic fate of jewelry novices decades ago?
High jewelry differentiates itself from fine jewelry with its reputation of exclusivity and its equivalence of art form status within its pieces. A combination of technical sorcery, unrivalled design and spectacle-like presentation of collections, sets high jewelry unveilings apart from fashion's most celebrated weeks of the year. The industry's bi-annual escapade, that is Paris Haute Couture Week, has long been the metaphorical vitrine for high jewelry incumbents' most innovative pieces. Except this year saw, ready-to-wear giants including Louis Vuitton, Dior and Dolce and Gabbana showcasing their collections alongside heritage jewelry brands, and Paris being traded for Athens, Lake Como and Puglia. Although ready-to-wear brands have debuted their inaugural high jewelry collections in previous years (some releasing subsequent collections inconsistently), twenty-twenty-three has marked the year of the high jewelry craze. Why might the likes of fashion royalty Gucci and Fendi foray into the world of high jewelry, dominated by well-established industry titans Cartier (1847), Tiffany (1837), Bulgari (1884) and Van Cleef and Arpels (1906)? We touch on the strategy's potential financial and positioning allure.
While jewelry resides within the accessories bracket of shoes, bags, sunglasses etc., unlike the aforementioned, its purchasing motivations are rooted in emotion and trust. Established brands have the luxury of levelling the high jewelry playing field by harnessing the power of their pre-existing credibility. Specifically, LVMH and Kering grade brands' application of their globally recognisable design codes to jewelry, provides a contextual familiarity and a promise of quality creations. Said intangible assets of trustworthiness and commercial prestige, are typically fostered over decades of a novice high jewelry brand's lifetime – not fully fledged at its birth. Add a little whimsy and a touch of aesthetic flair and you have a guaranteed sale. Allegedly Dior's latest Les Jardins de la Couture collection by Victoire de Castellane's had sold out pre canapés.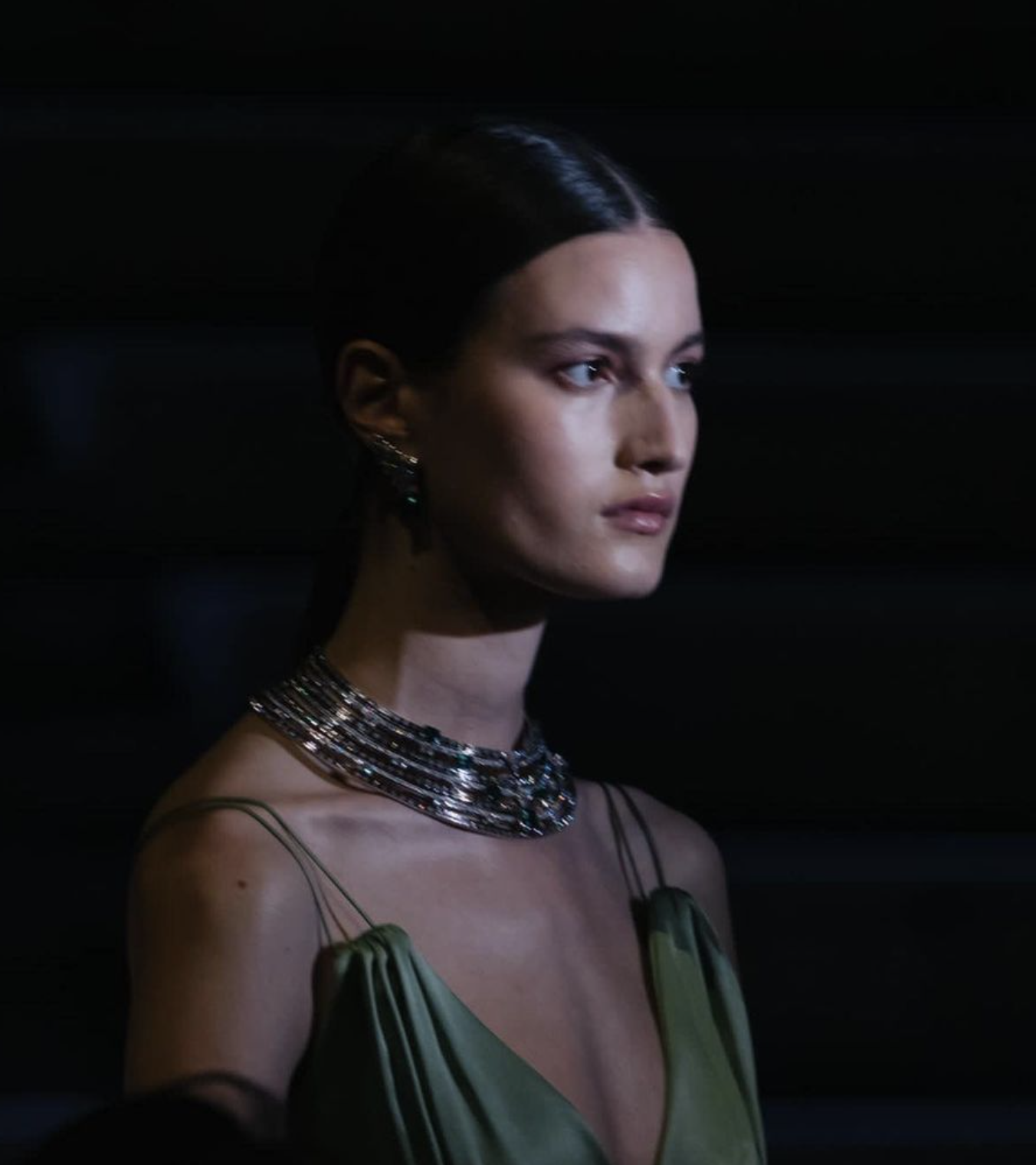 However high jewelry, when exercised strategically, is more than an additional revenue stream. This very sentiment is what distinguishes true haute joaillerie from, "[doing high jewelry for] a nice window just to sell…you can always tell," according to Nicholas Bos, President and CEO of Van Cleef and Arpels. The high jewelry avenue is an opportunity to reinject a brand with the inherent romanticism that is associated with the category. It is a chance for brand introspection, and a medium through which connection with an audience is possible through a new dimension, a personal one. Furthermore, the appeal to enter the über luxurious segment is embedded in the desire to, "add cachet," and "gentrify" a given brand, according to Luca Solca, senior analyst of global luxury goods at Bernstein.
If June twenty-twenty-three's Paris Haute Couture Week is any indication, it is living proof of high jewelry thriving as a sector. Although brands' hypothetical benefits from delving into the high jewelry are clear, ready-to-wear, too, comes bearing gifts for the opulent category. Said labels have arguably drawn their existing super-customers' attention to the world of high jewelry. A world that was previously revered by society's who's who, now welcomes an innocently curious eye (and deep pockets).
ALSO READ: HIGH JEWELLERY'S STRATEGIC SECRET SAUCE: FROM INNOVATION TO COMMUNICATION.