When it comes to the jewellery department, there's an art to stacking your pieces. It has become the accessory trend we just can't get enough of and if there was a brand that has solidified its message of expression through stacking, it's Maveroc.
The brainchild of Ibrahim Lamrini and Rita Chraibi, Maveroc brings effortlessly cool designs, vibrant colours and a little rock'n'roll to your usual jewellery pieces. The BRAND name is a play between 'maverick' and 'rock' and pays tribute to the founders' country of origin, spelt 'Maroc' in French.
"We created Maveroc to put the power and joy of purchasing beautiful, quality jewellery back in your hands," says Ibrahim and Rita. We make statement pieces using premium materials available online. Jewellery is a powerful medium for self-expression; we design and create with the intention to encourage, inspire and celebrate glorious you".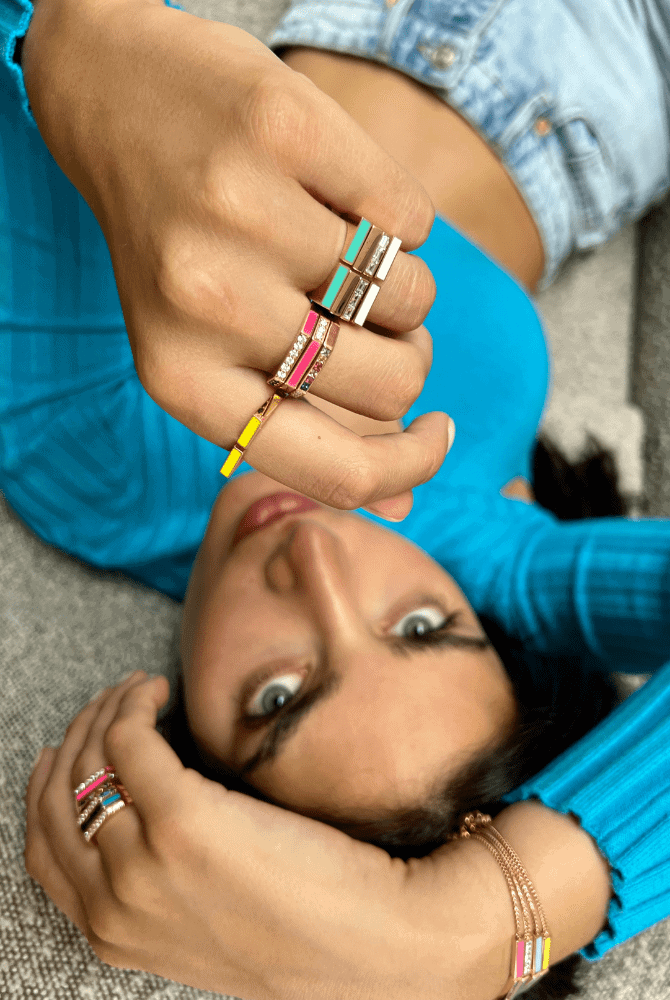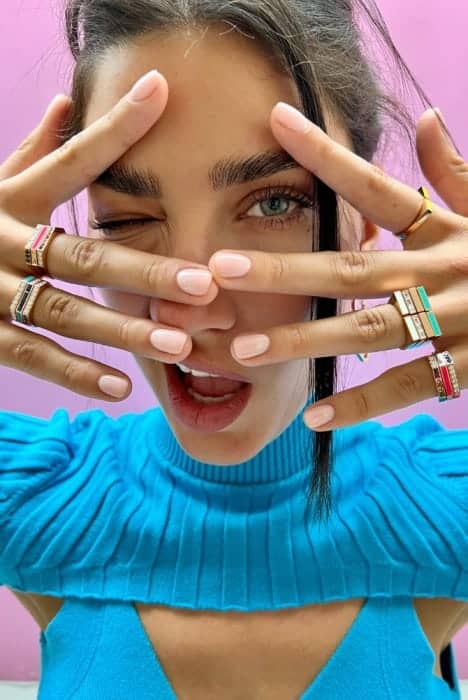 Designed in-house, Maveroc pieces are crafted by highly-skilled artisan jewellers using both traditional and modern techniques and processes. Complete in 18k gold, high-quality diamonds, AAA-graded precious stones and a rainbow of semi-precious stones feature in the pieces, and they can be worn day and night – stacked or not.
At the core of the brand lays a message: Wear Your Story, and many pieces across the collections can be mixed, matched, stacked or flipped to give an entirely new look, with some featuring sophisticated mechanisms that reveal – or hide – a secret message. Everyone has their own stories to tell and Maveroc's here to stylishly tell yours.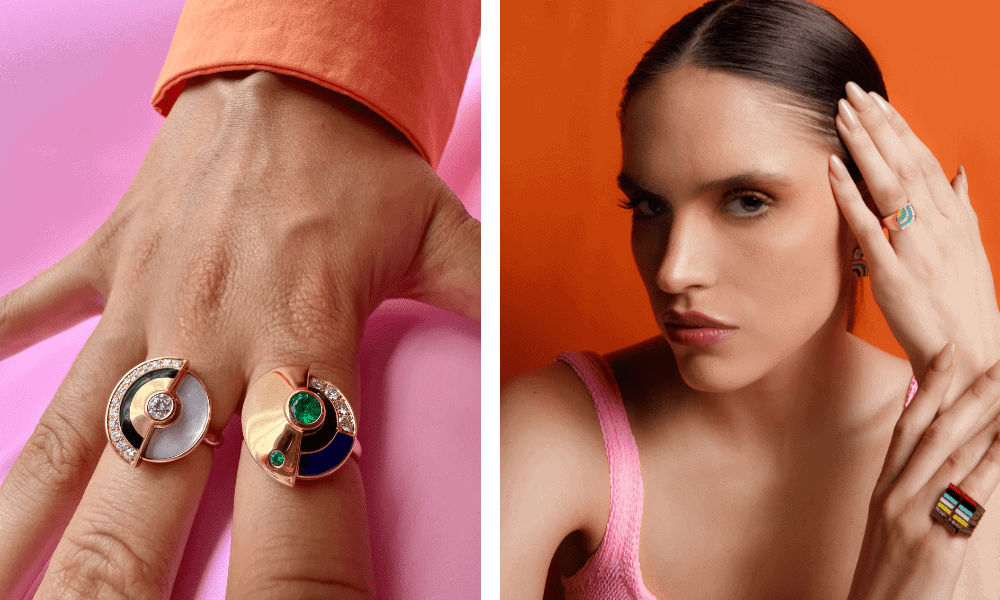 The provocative, unconventional brand is also a digital-first jewellery brand. It operates through a savvy e-commerce platform and regular pop-up events.
"The convenience of an e-commerce platform means we can be more responsive, really elevate the customer experience and address consumer behaviours that have significantly evolved over the last few years. We currently deliver in 14 markets and see tremendous growth opportunities across the GCC and beyond," says Ibrahim.
The brand is available on maveroc.com and offers a 2-hour delivery service in Dubai.
ALSO READ THE FUTURE OF LAB-GROWN DIAMONDS: IS IT SPARKLING OR NOT?