The polarising phenomena has caused much debate about whether "stealth wealth," can be classified as a fleeting trend, or if a cultural frenzy has simply brought a long-standing aesthetic that favours discreet affluence to the forefront. In many respects, identifying quiet luxury as a movement, negates the very core of its meaning which pertains to being a way of life, as opposed to a deliberate state of being.
Where, you may ask, was the obsession with subtle luxury instigated? A post-pandemic fixation on "dopamine dressing" and "peacocking" (bold dressing), characterised by logos plastered on every wardrobe category, saw consumers leaning towards the antithesis at the aftermath. Moreover, a looming financial ambience prompted a change in appetite that savoured sophisticated taste and discreet details. In essence, quiet luxury embodies understated elegance, minimal silhouettes and unrivalled craftmanship. It is defined by distinguishable, yet logo-free, features that speak to a brand's quality. This includes designs that encapsulate a seasonless and timeless aesthetic that uphold a sustainability ethos.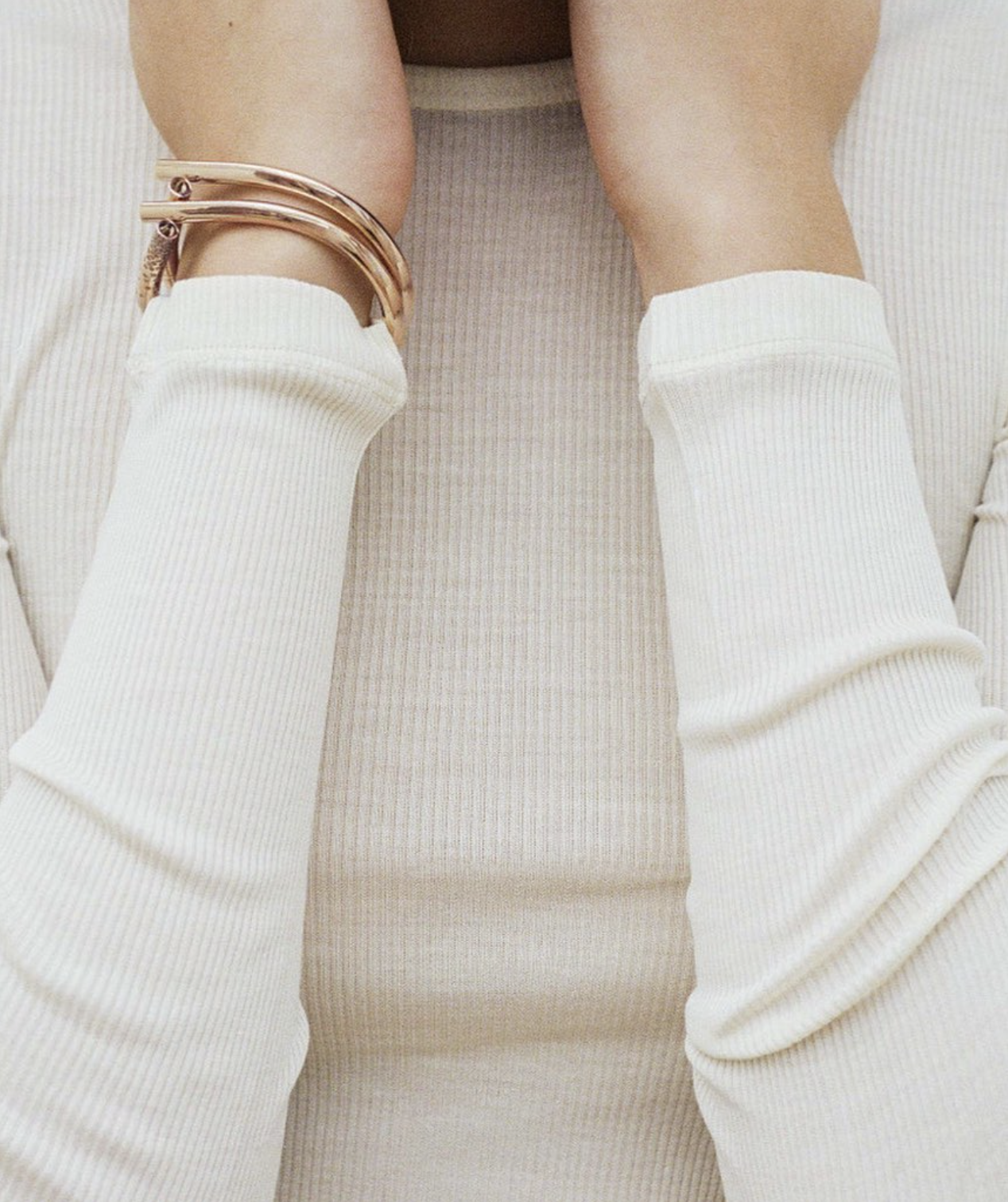 How does one exercise such unassuming affluence with jewellery, an inherent symbol of opulence? By focusing on the pillars of quality, craftmanship and understated design when perusing the vitrines. In the realm of diamonds, the epitome of quiet luxury lies in the inconspicuous buyer's preference of lowkey indulgence, to overtly signalling their wealth. Essentially, it is the reluctance to compromise on a stone's clarity, colour and cut (unrecognisable to onlookers), to forgo the apparent allure of boasting a larger stone.
For a low-key chic aesthetic, look no further than Tabayer's Oera creations. The line exudes a sculptural finesse and clean line silhouettes that seamlessly meld into one's jewellery repertoire. Similarly, Nada Ghazal's Muse collection personifies discreet luxury with its muted matte finish and a peppering of diamonds. The magic behind her pieces, lies in the interplay between the organic form of her designs and the way they perch on the body – a minutia that is appreciated by the wearer, yet goes unnoticed by a passer-by. And then of course there is Marina B., and if you know, you know that the B. stands for Bulgari. The eponymous brand was founded by Sotirios Bulgari's granddaughter. True jewellery aficionados long for the Maison's unrivalled craftmanship that is stunningly encapsulated in the iconic Trisolina collection. The intricate coiling mechanism that permeates its pieces, is a testament of the brand's unparalleled combination of design and execution.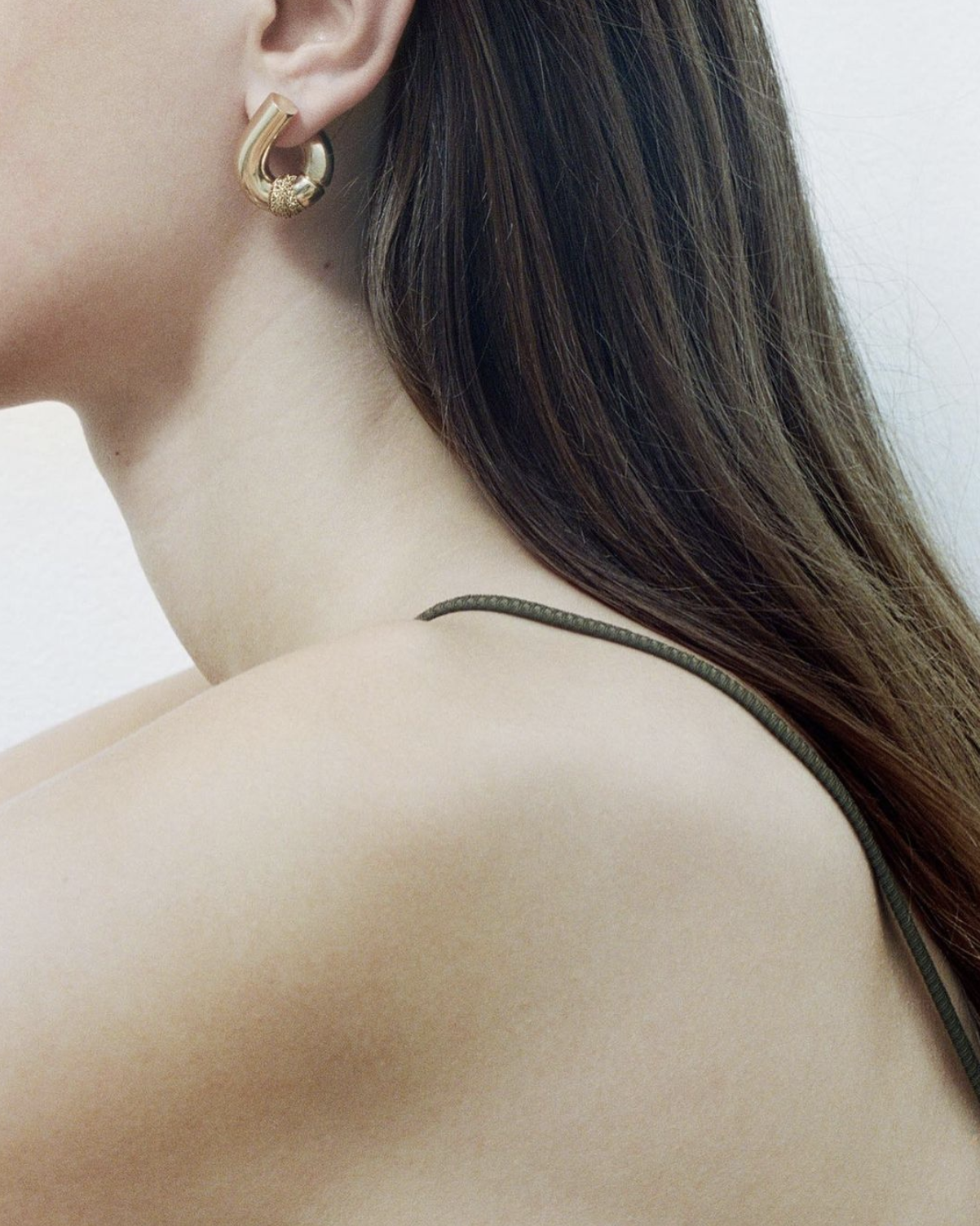 Perhaps, the most audible echo of affluence lies in Leen Heyne's jewellery. His avant-garde setting technique relies on the tension points of tightly wrapped ribbons of gold, mysteriously securing a diamond. An untrained eye may miss Buccellati's decade's worth of mastery of finishing, the artistry of Vak Jewels portrait diamond cutting or the fruits of Noor Fares' sourcing quality stones. The value that permeates is only beknown to its unassuming wearer – the ultimate if you know you know.
ALSO READ: EXPLORING THE ESSENCE OF FASHION ILLUSTRATION THROUGH ALENA LAVDOVSKAYA'S ARTISTIC JOURNEY IN DUBAI.