Her profound expertise and rich background have reshaped the very essence of adorning oneself with exquisite pieces, ushering in a stunning and novel aesthetic. Each piece she crafts exudes a timeless allure, a fusion of meticulous craftsmanship, geometric elegance, and striking interplay of colours. Having traversed the globe, Dina finds inspiration in her myriad encounters with diverse identities, paying homage to the indomitable spirit and everlasting nature of existence through the celebration of the triangular form. The remarkable "Happiness" Collection captures the essence of pure joy and fearless vibrancy, meticulously woven into intricate designs. Sculptural forms, triangular silhouettes, and architectural motifs grace the range of earrings, necklaces, rings, and bracelets, embellished with enamel and precious stones, including diamonds, mother of pearl, turquoise, chrysoprase, onyx, malachite, and carnelian.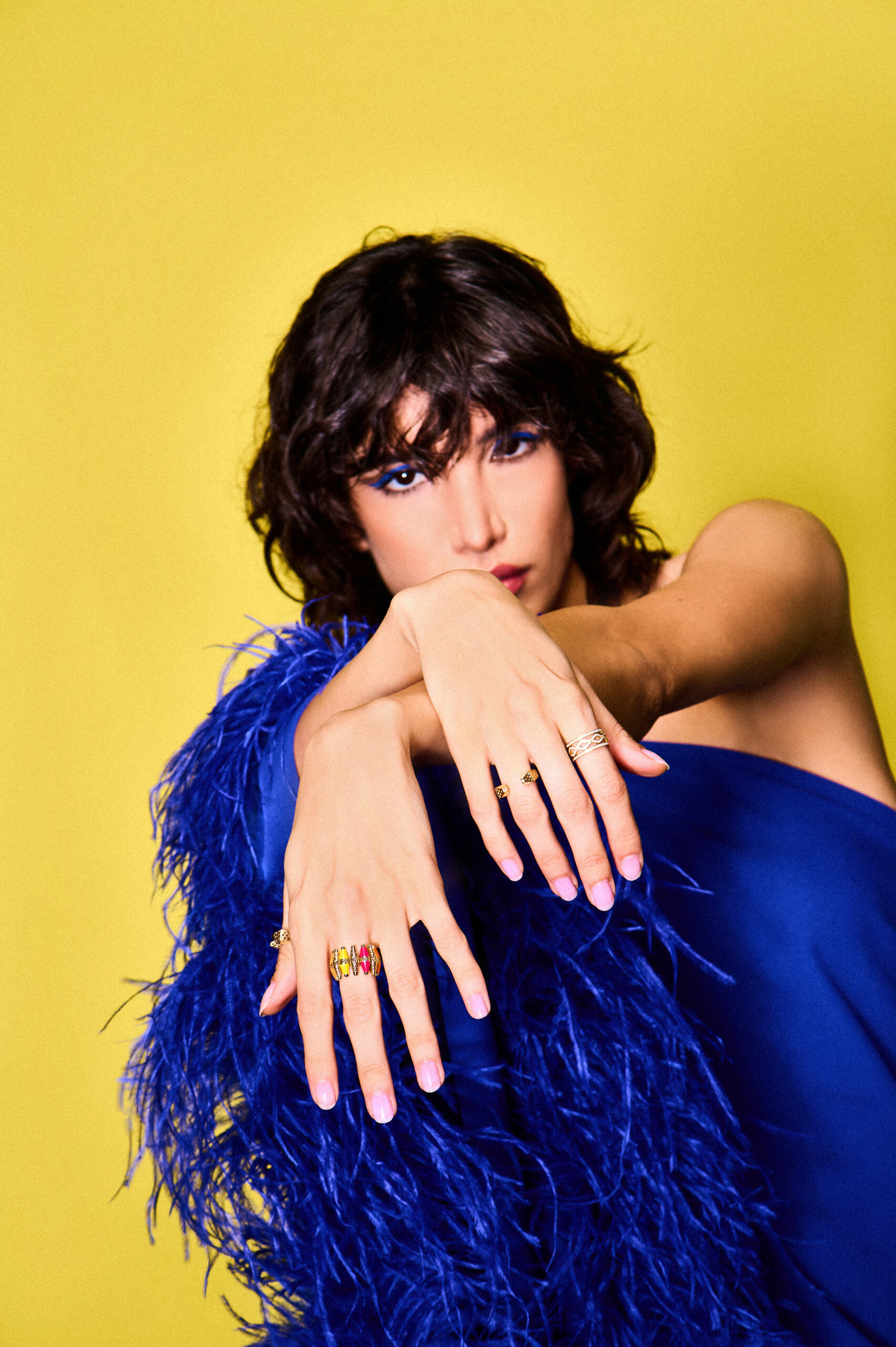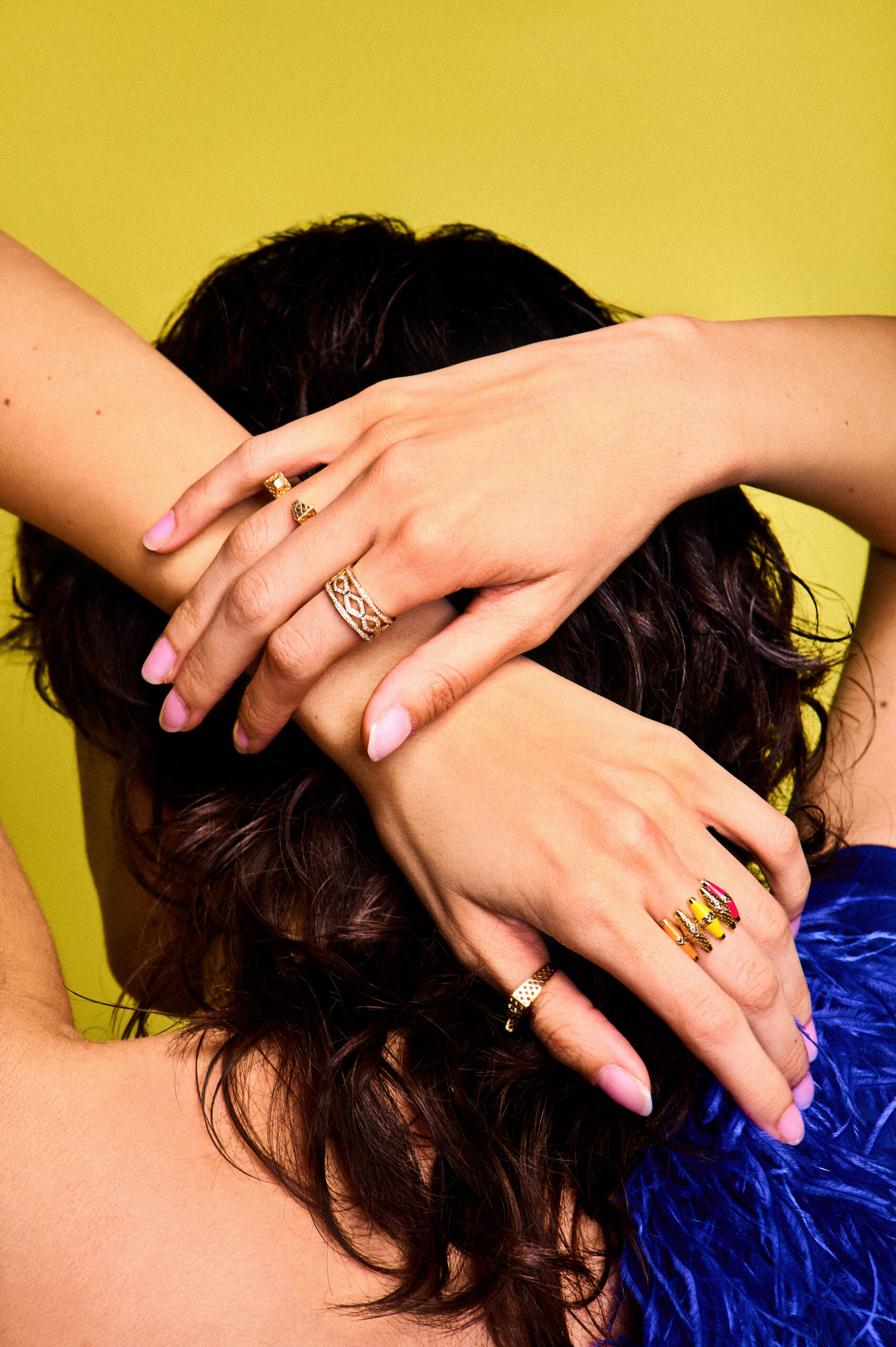 Thebold and joyous collection can be purchased on the brand's website and inside at Burj Al Arab and through a VIP home service.
ALSO READ: REBEL BRUSHSTROKES: WHEN MAKE-UP BECOMES ART IN BURO'S LATEST BEAUTY EDITORIAL.