During Milan Fashion Week, there was a new beginning at the Ferragamo show. Maximilian Davis' new appointment had created a buzz in the industry for a while and when the day finally came, we honestly didn't know what to expect. A very recent creative on the scene (he's only 27 years old and dropped out of the LVMH Prize's 'Young Designer Competition' to accept the appointment at the Italian fashion house), Davis made his debut with a Spring/Summer '23 collection that paid tribute to the brand's legacy yet proved that he was there to shake things up.
"I wanted to pay tribute to Salvatore's start by bringing in the culture of Hollywood – but new Hollywood," explains Davis in official show notes. "Its ease and sensuality; its sunset and sunrise." For this element, Davis introduced a new, youthful language of luxury that was captured through loose slip dresses complete in sunset ombre prints, as well as a plethora of pieces that deemed appropriate for the younger generation. Think bodysuits, leather hot pants, micro shorts and hooded tunics.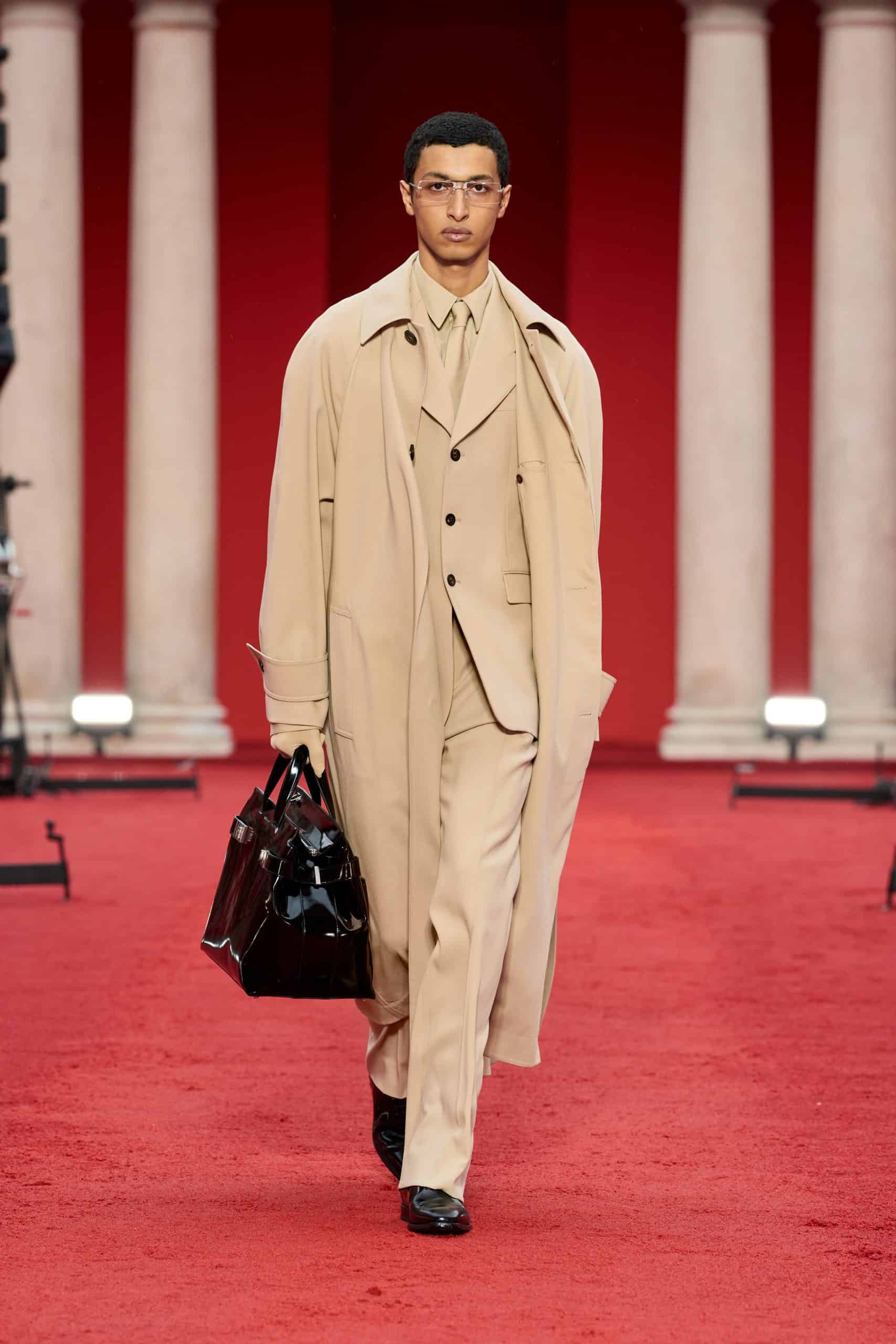 Of course, there were still elements of Ferragamo's heritage infused within the collection. For example, the seasonal show opened with classic trench coats, whilst traditional tailored suits and signature accessories followed through.
The accessories also came with new energy. The Wanda Bag – first introduced in 1988 and named after Salvatore's wife – is reinterpreted in sleek new proportions, whilst a prismic shoulder bag carries a sense of minimalist modernity. "I want each piece to feel playful, but also desirable as an object," says Davis. "To stand on its own."
There was also the revival of a cut-out bag, which comes reimagined in a polished leather with a contrasting canvas, as well as several signature accessories draped into new forms. "It was about looking into the archive and establishing what could be redefined to become relevant for today," explains Davis.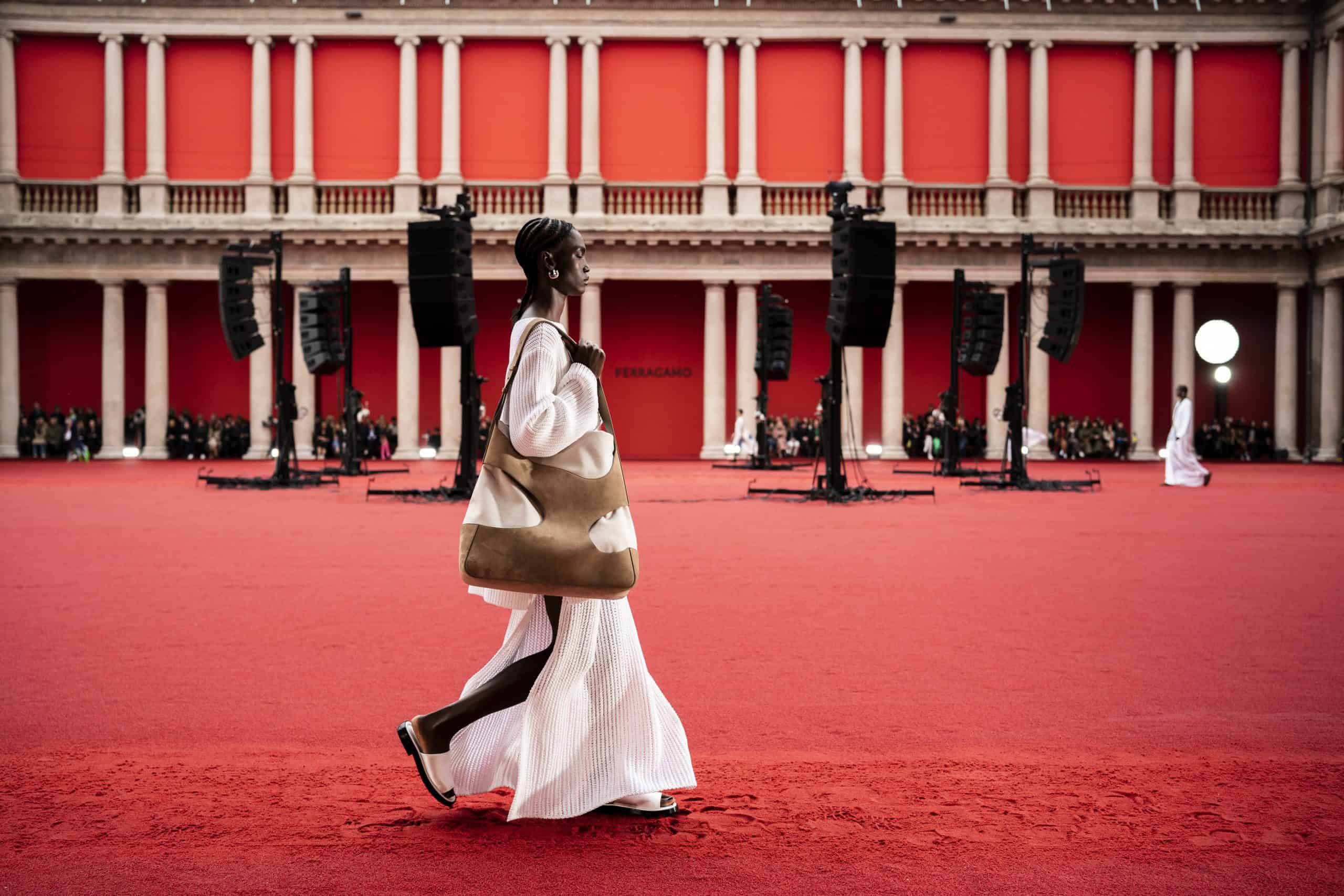 Further to that testament to modernising the legendary label, Davis solidified his role at Ferragamo by rebranding (Salvatore is dropped and will only continue by Ferragamo) as well as giving the brand an iconic hue: the rust red.
We can't wait to see what Davis brings to the table for Fall/Winter '23.