Hermès has always been synonymous with Parisian elegance, equestrian sophistication, and cult leather goods (the type that people would get on year-long waiting lists for). But after the pandemic, several fashion houses and Creative Directors have reworked their approach to ready-to-wear, using the beauty of the righteous uncertainty to inspire and embrace the new normal.
At Hermès, Nadège Vanhee-Cybulski felt the same and beautifully crafted an Autumn/Winter '22 collection that revolved around the equestrian heart of Hermès, all whilst championing a new sexy spirit.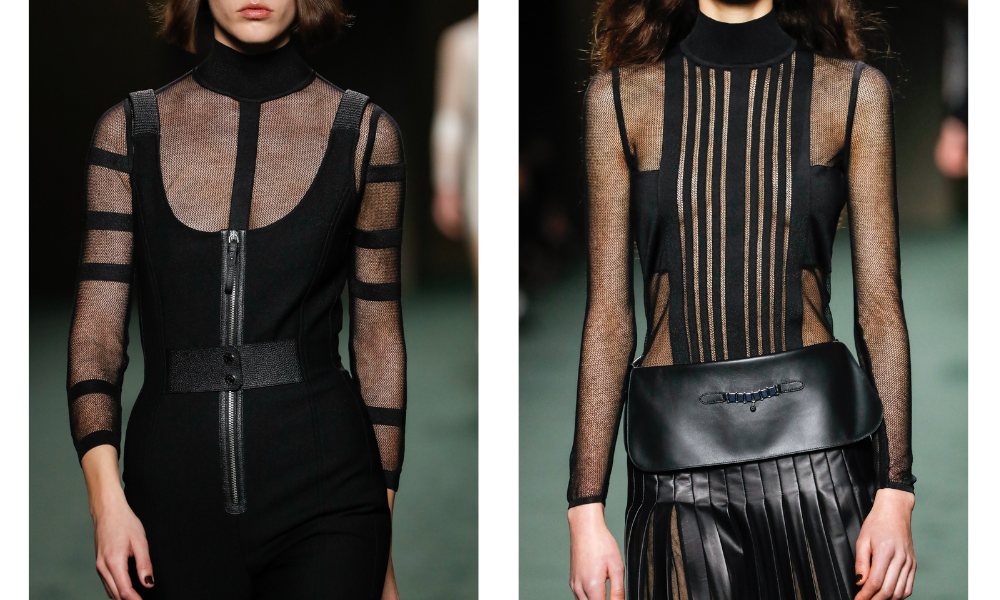 Vanhee-Cybulski reinterpreted the equestrian wardrobe in an expressive way that was deemed a great success. How so? Without the cut-outs, low necklines and midriff-baring creations, fashion came in the form of classicism, sophistication, femininity and sexiness through waist-and-thigh-centric silhouettes, entwining leather with strands of stretchy knitwear, little jackets, tight dresses, miniskirts and mini-shorts to hug the curves of the body in a non-constricting way.
It's an experiment of what sexy could look like through the lens of Hermès. For example, the opening look featured a skirt suit made of contrasting striped leather, but the hemline was uncharacteristically tiny. Because of that, legs were stretched, and it treated the riding boots almost like ballerinas. Knitted thigh-high stockings and socks were on display, alongside focused tailoring echoed through coats, blazers, drop-shouldered riding jackets and a plethora of winning accessories and leather goods.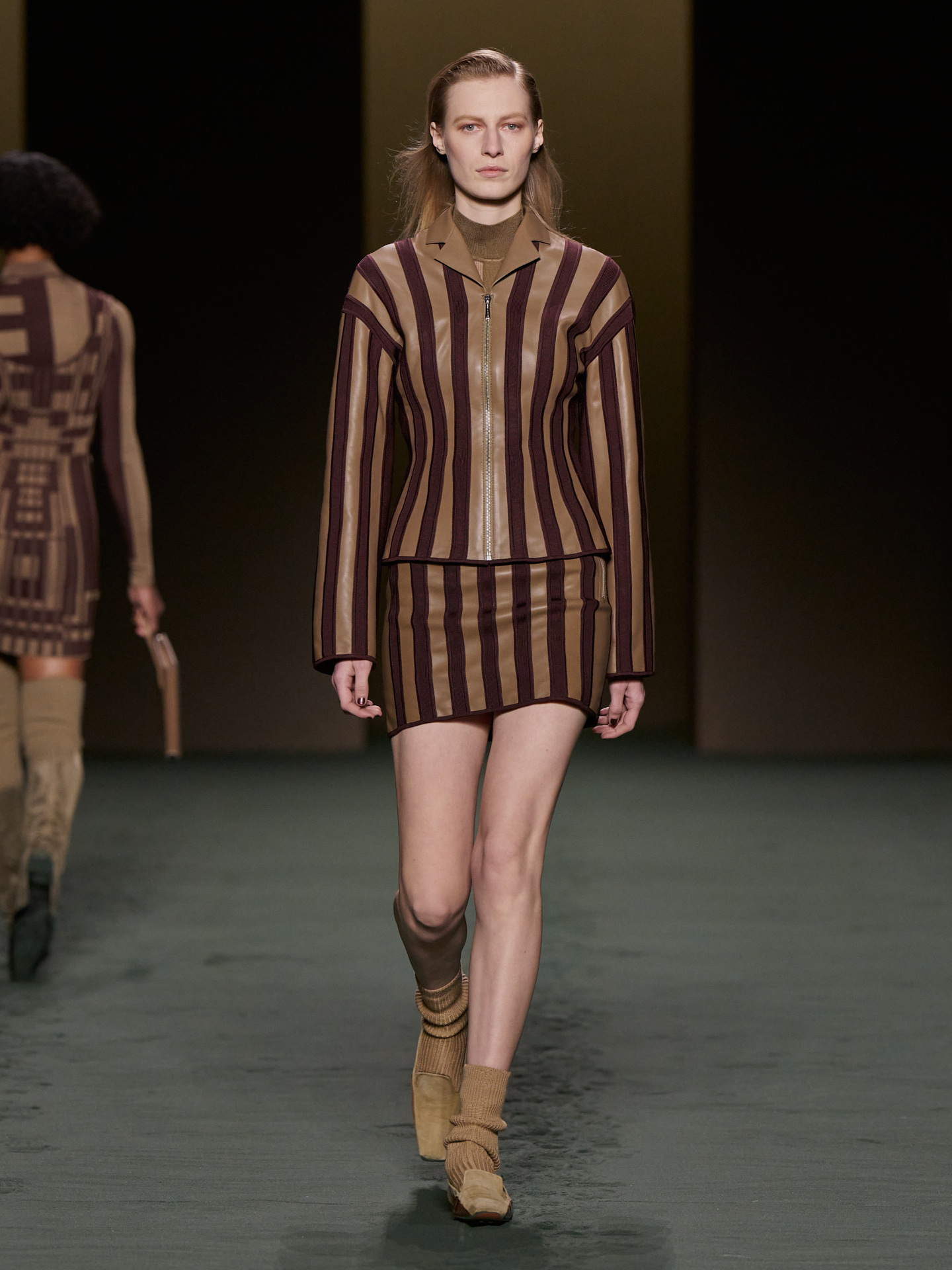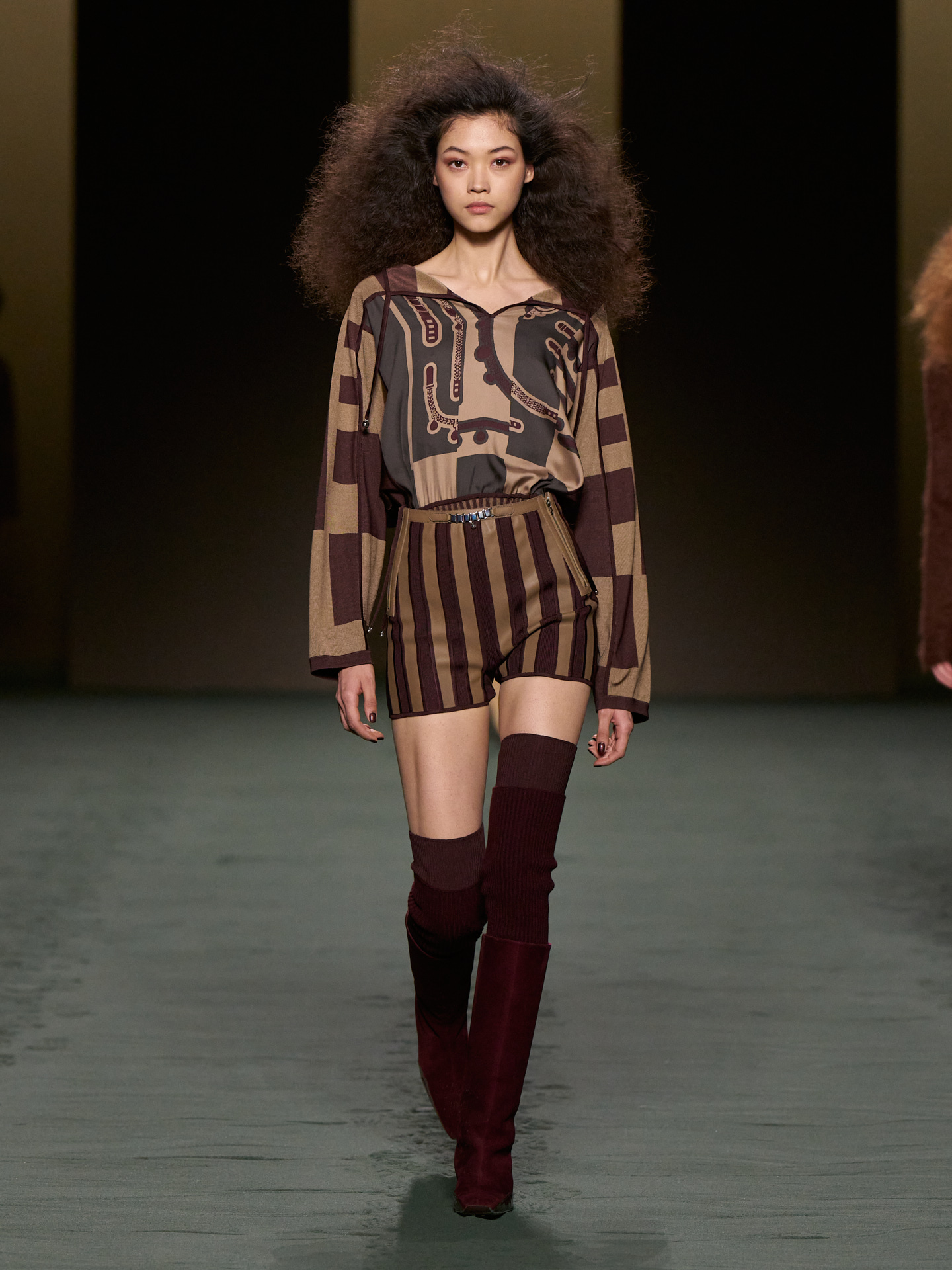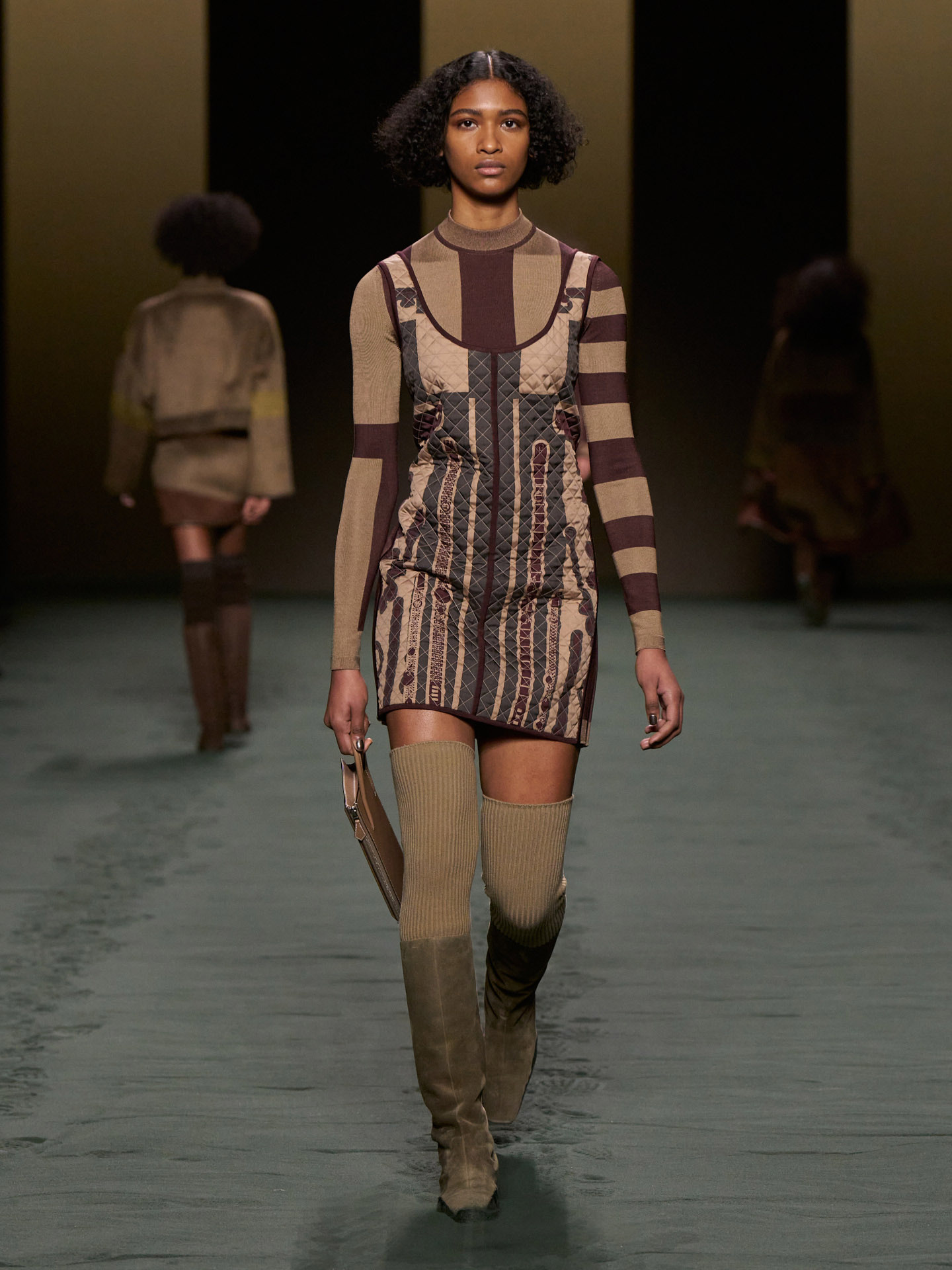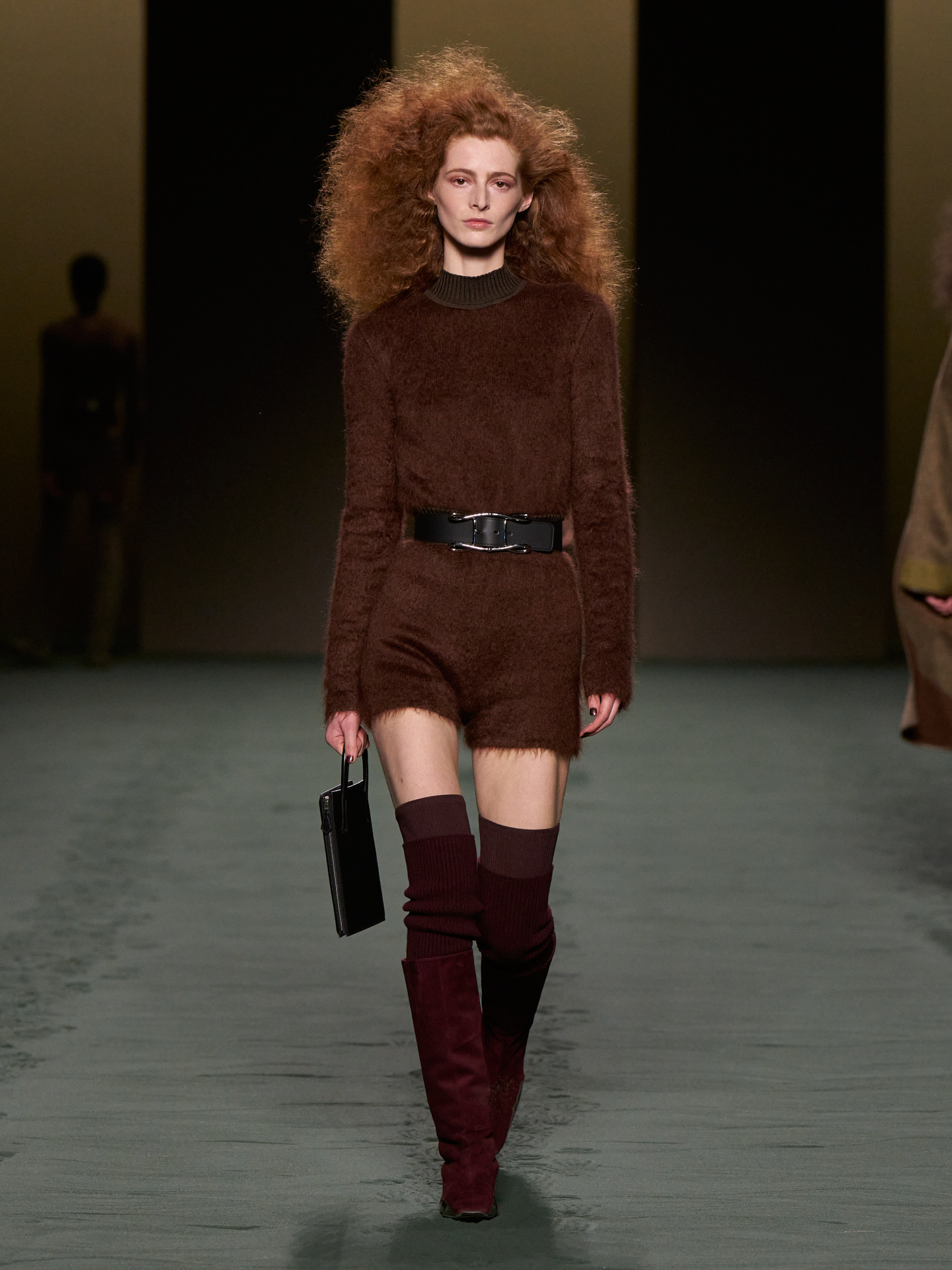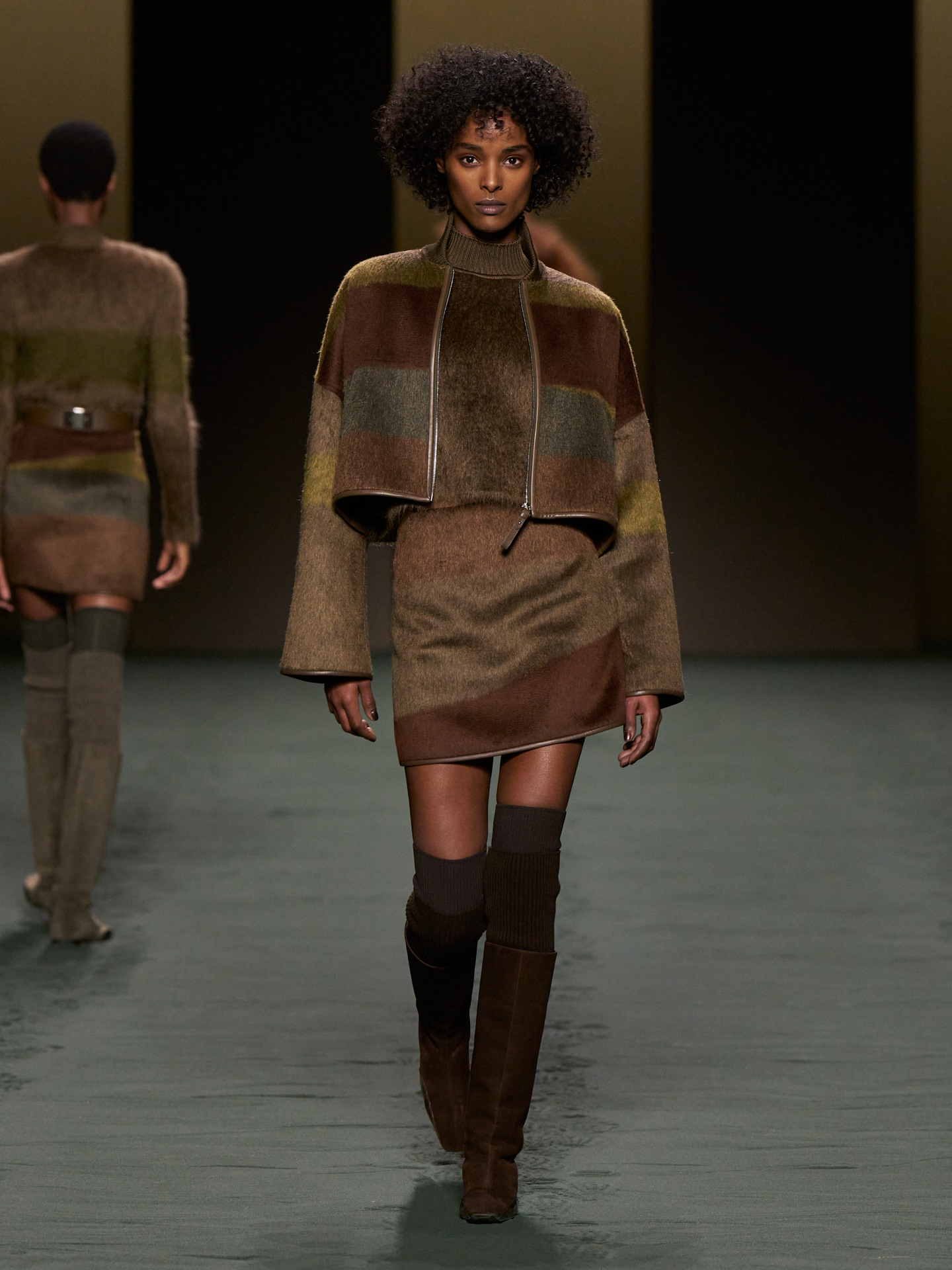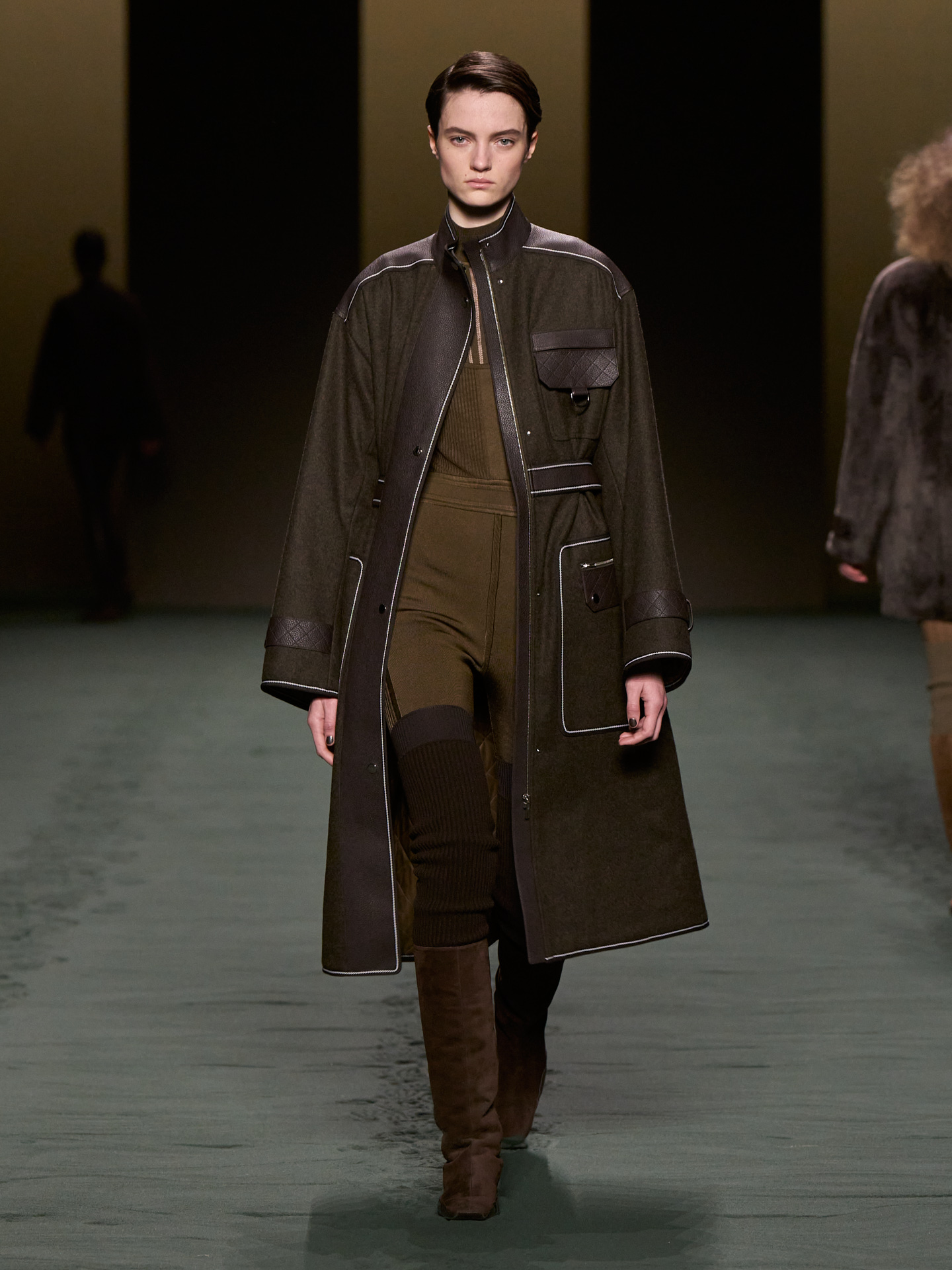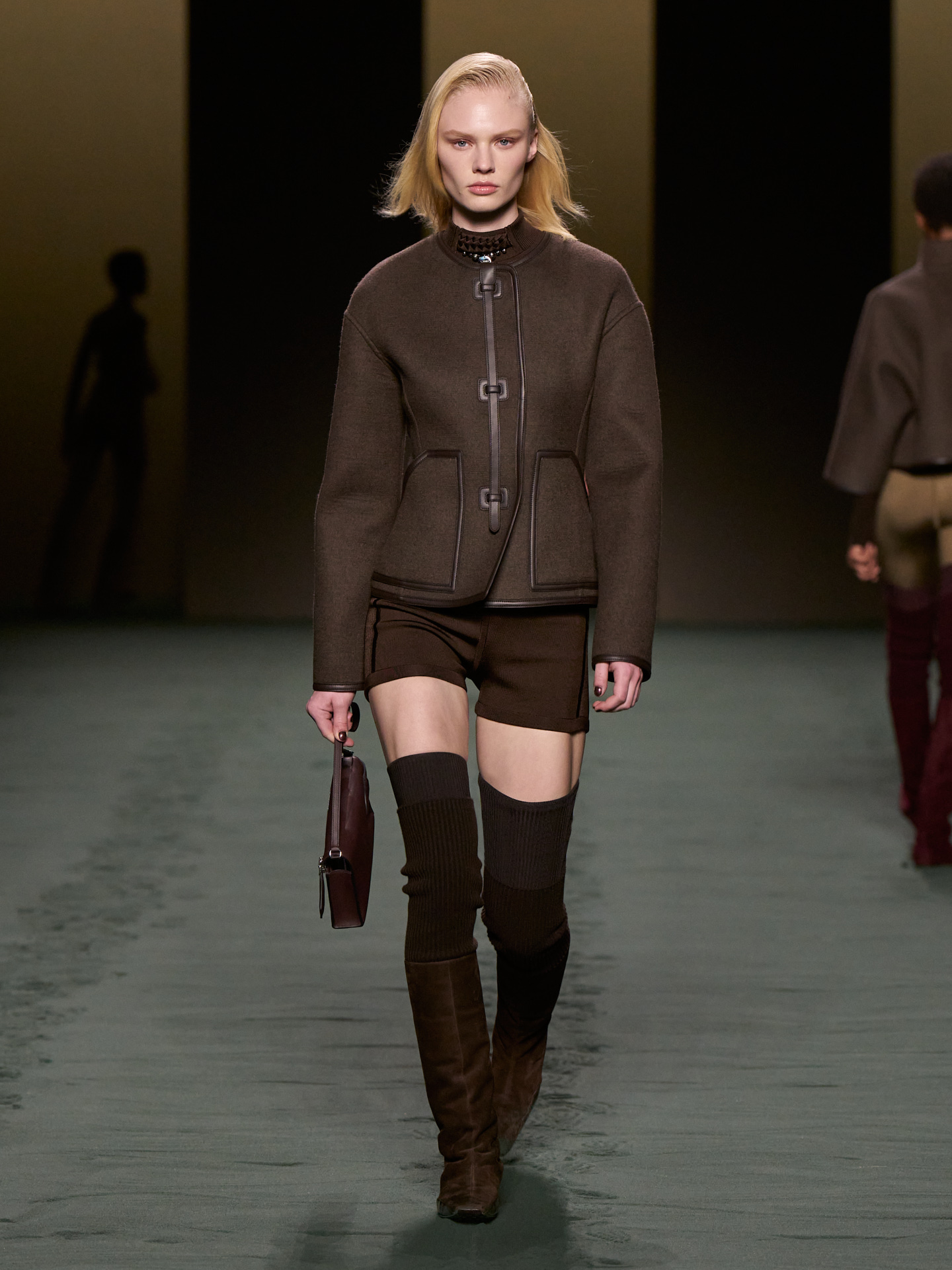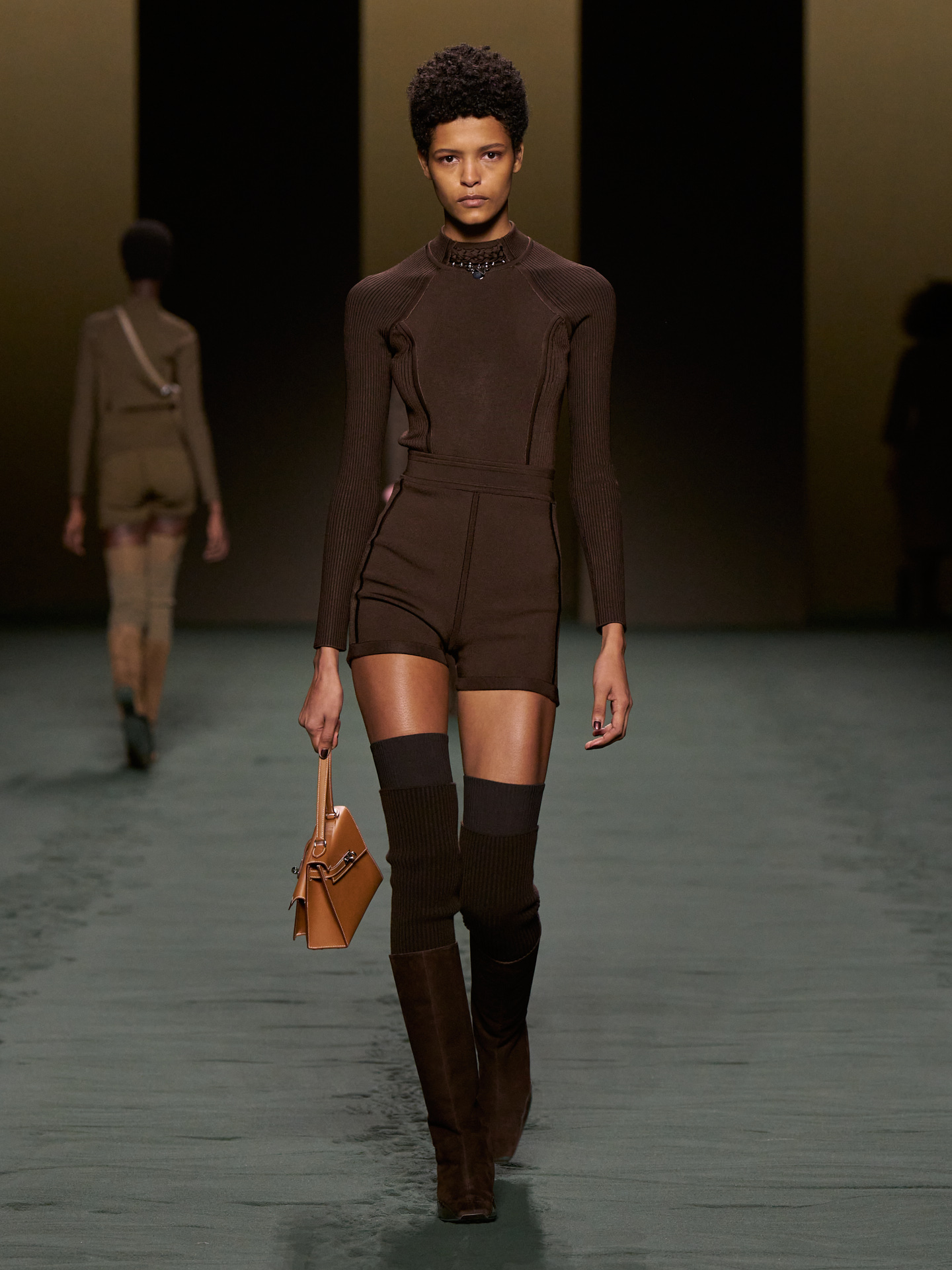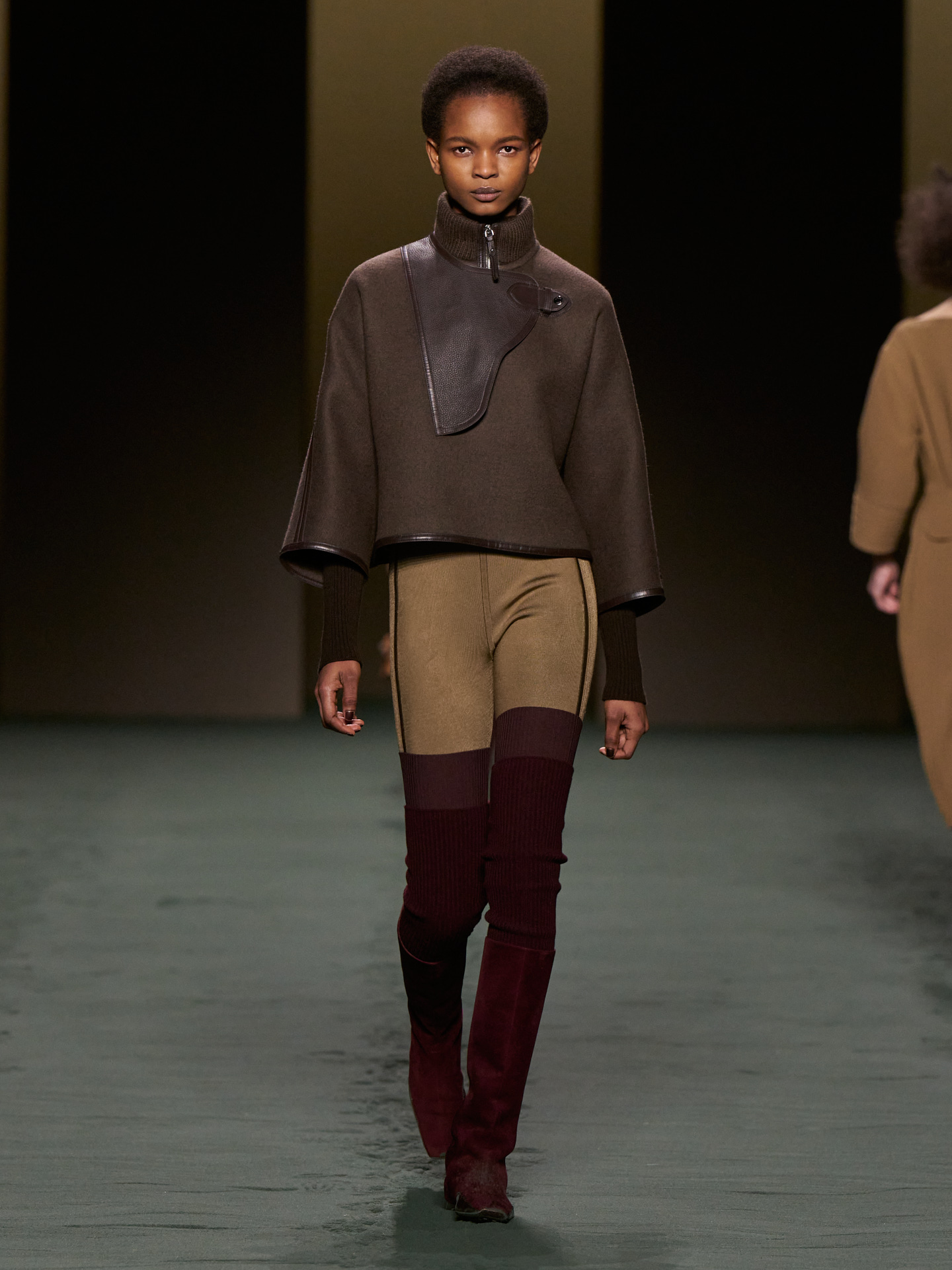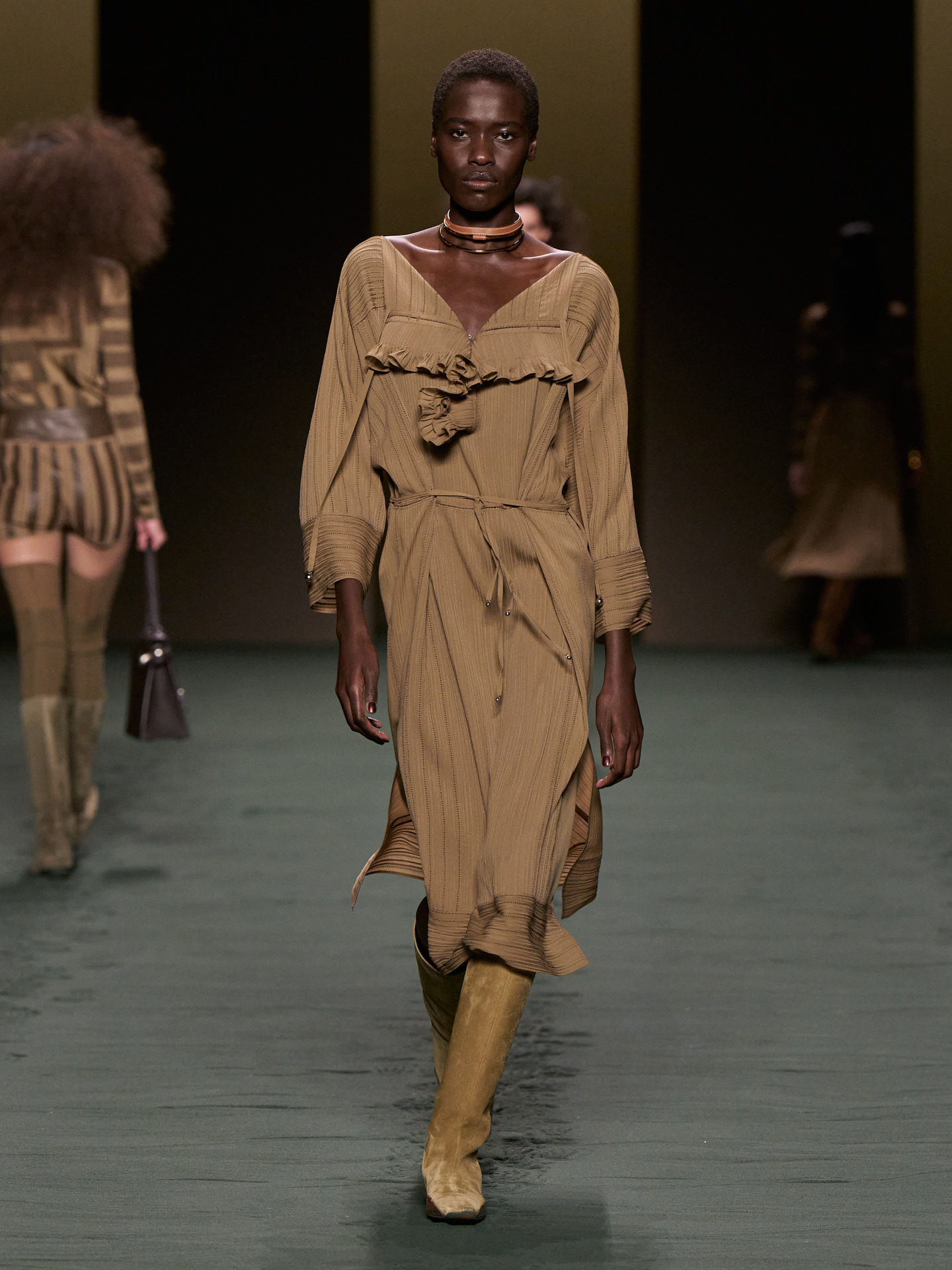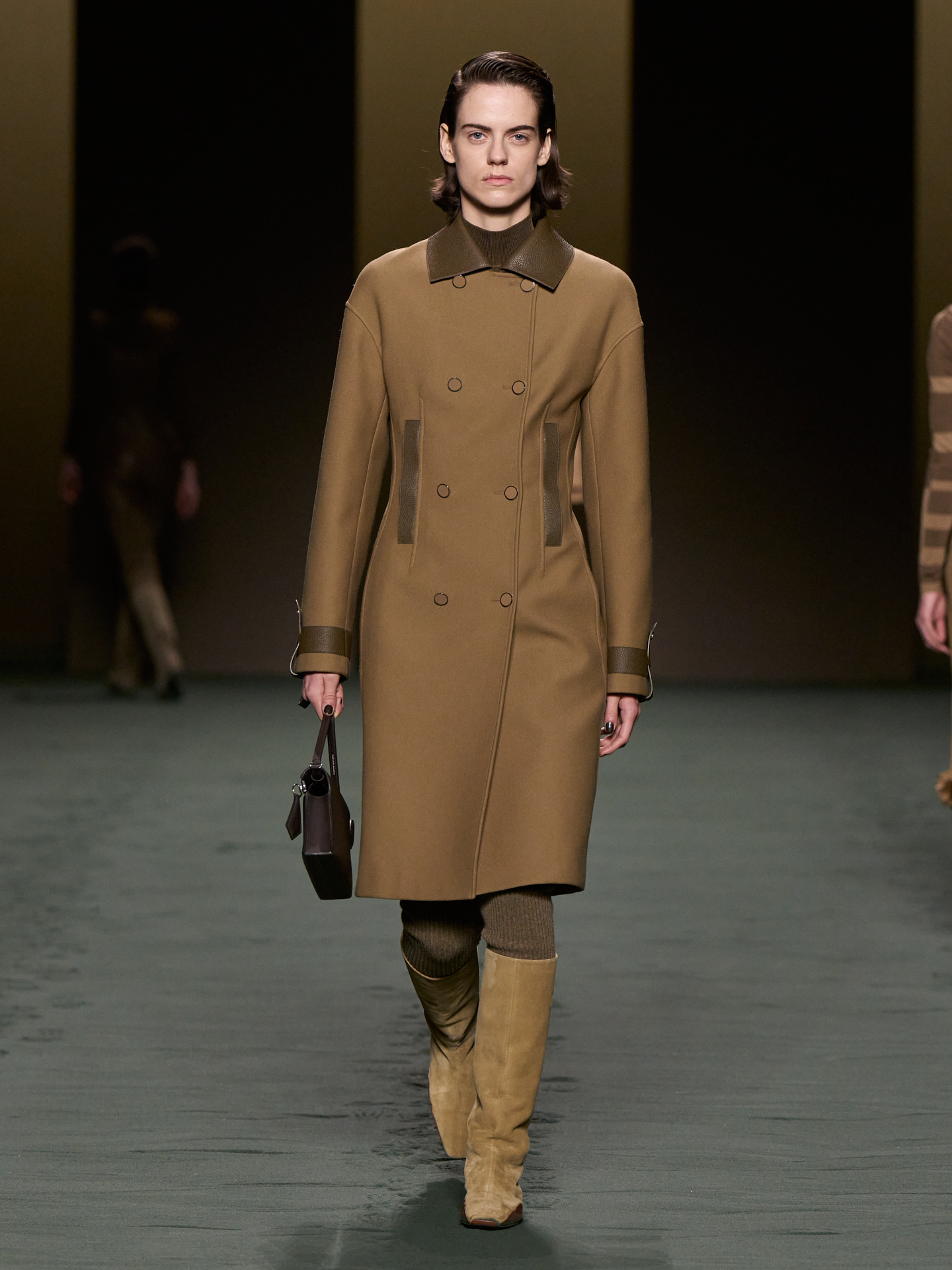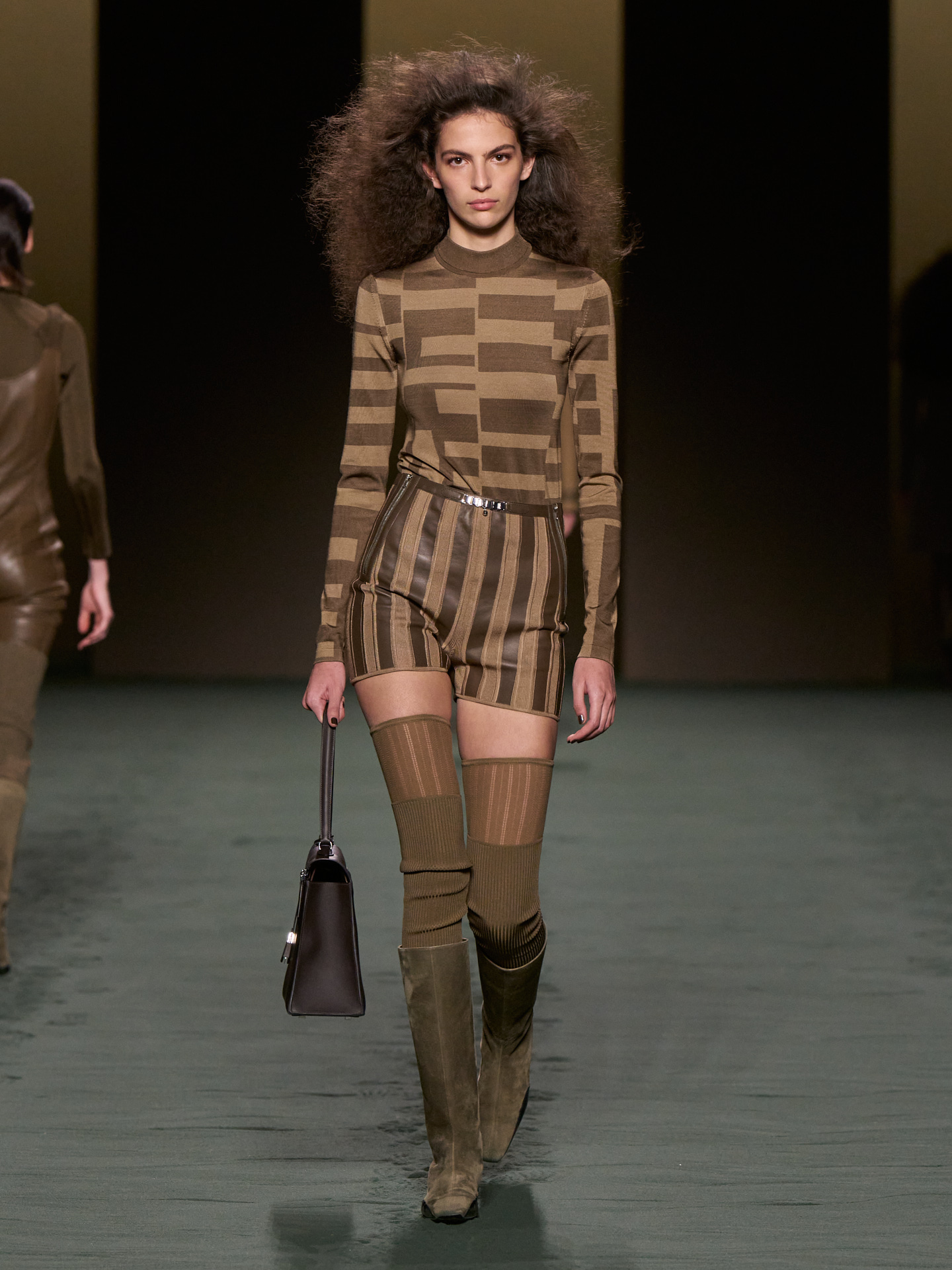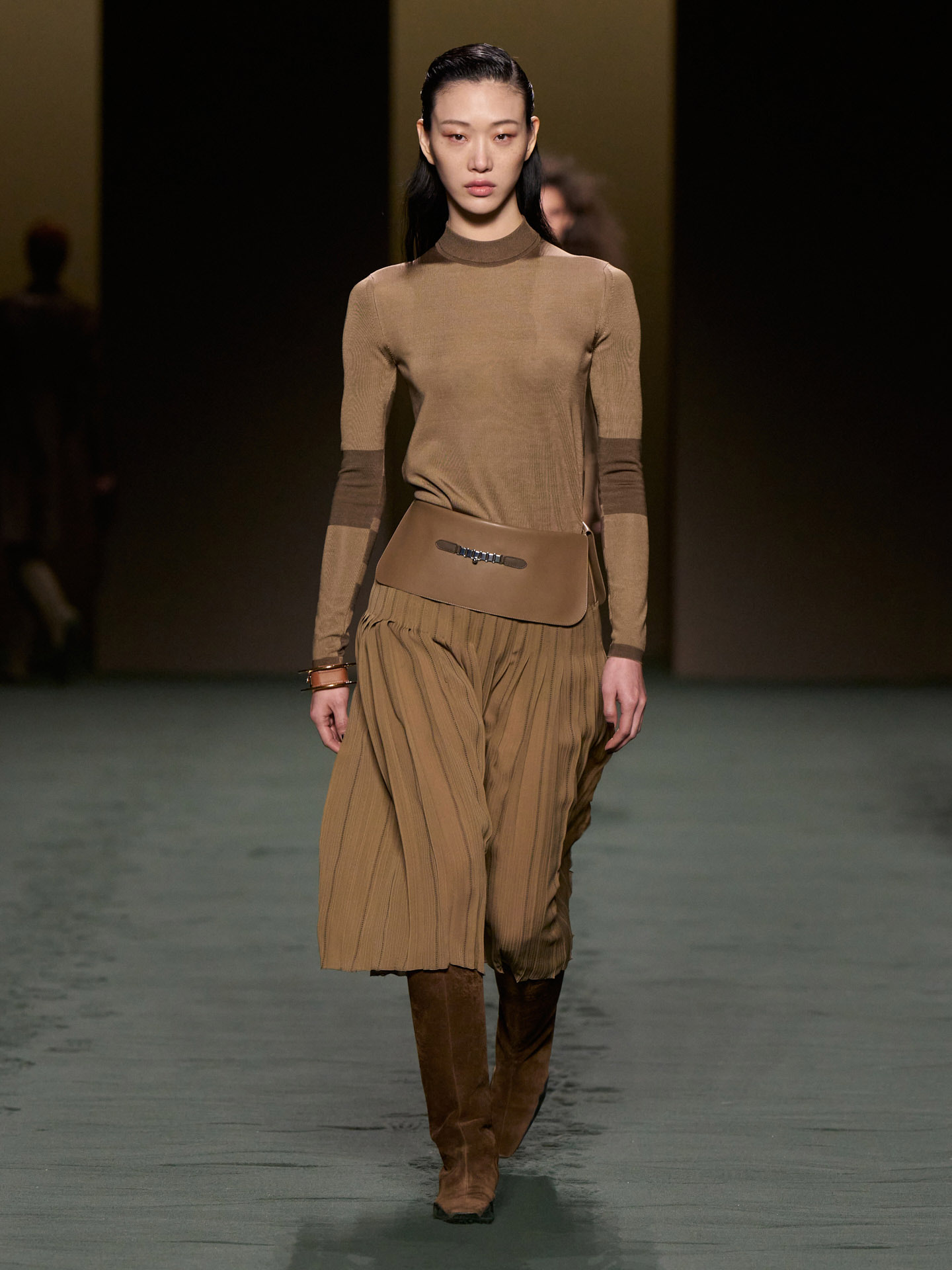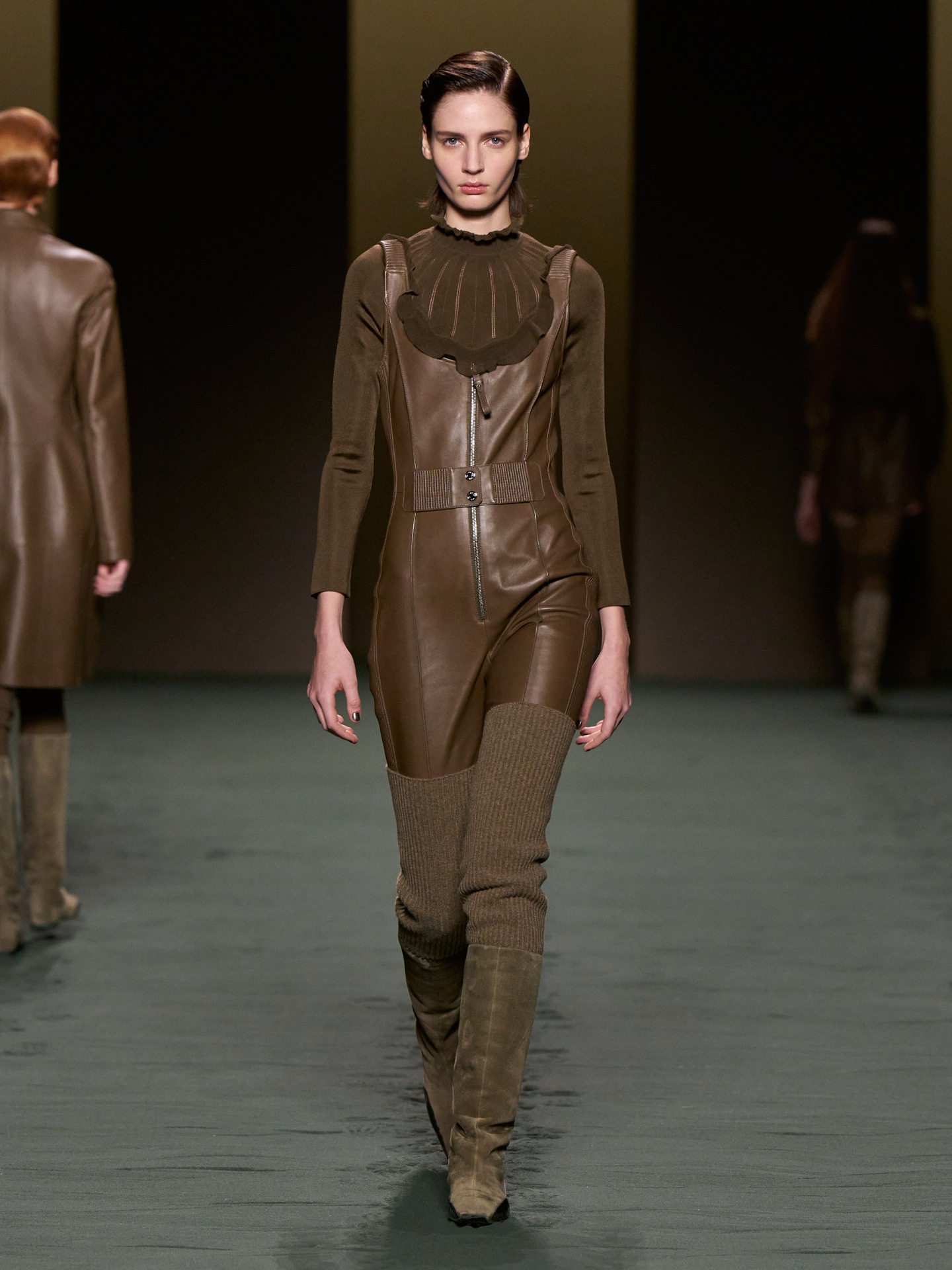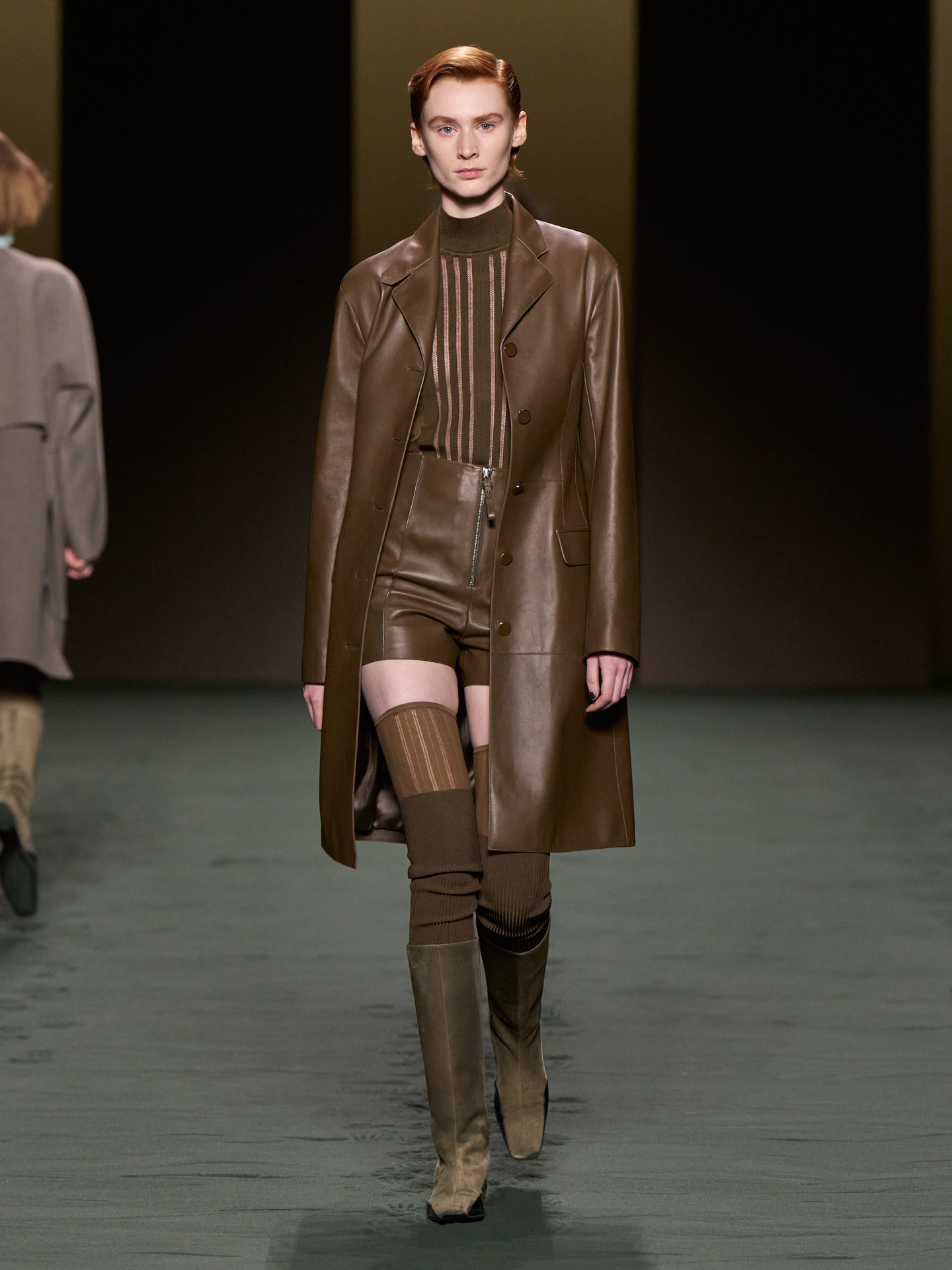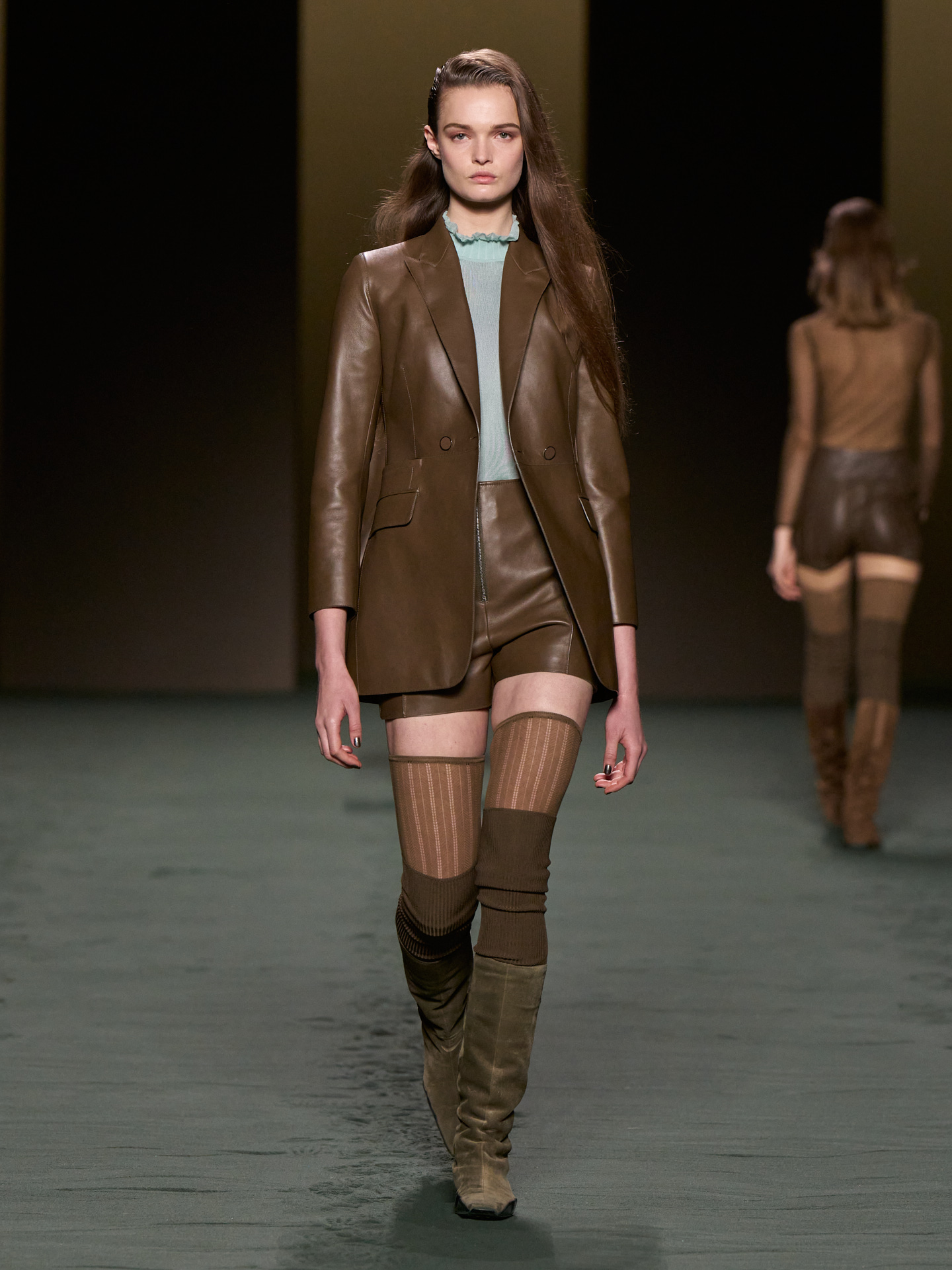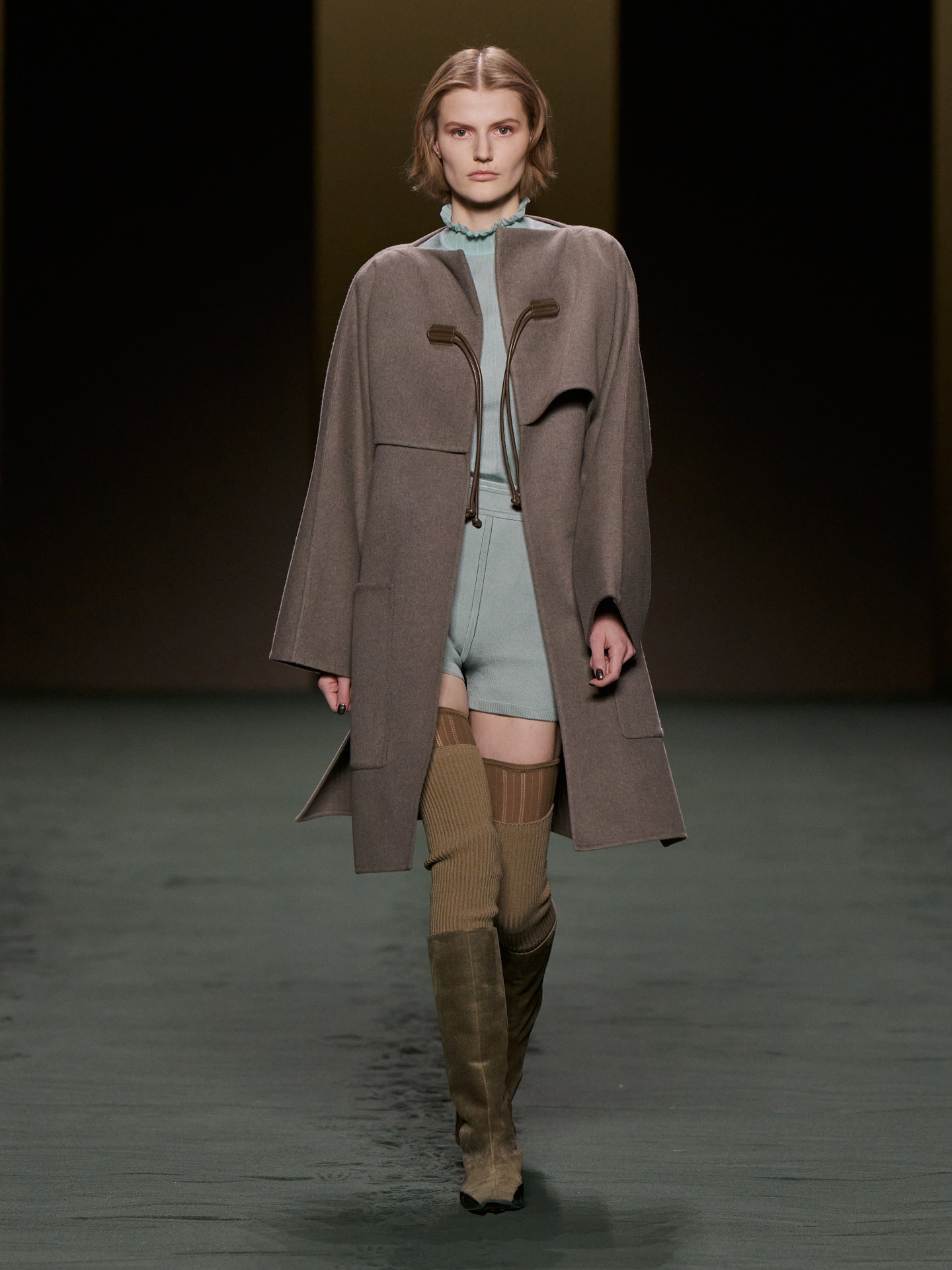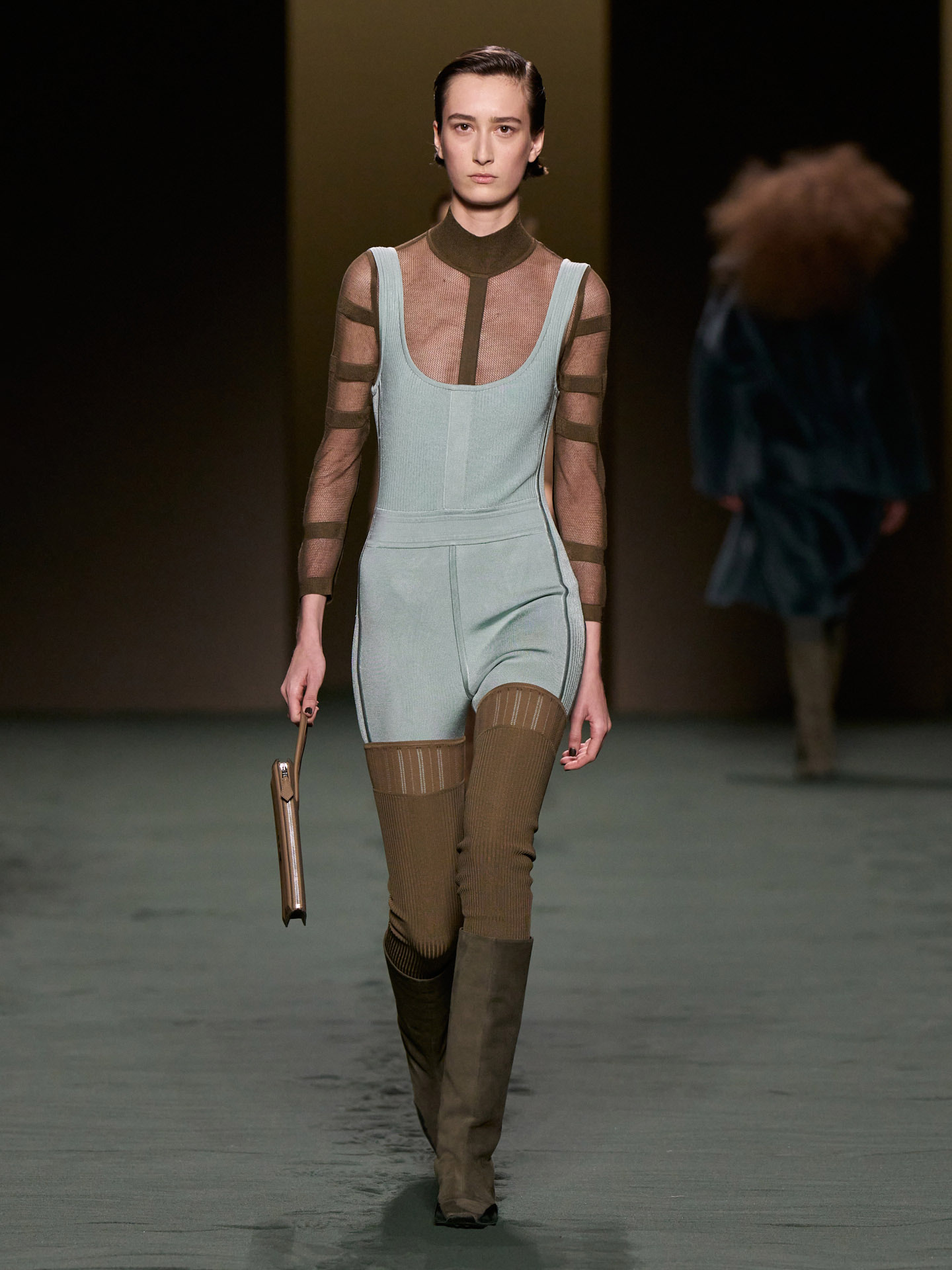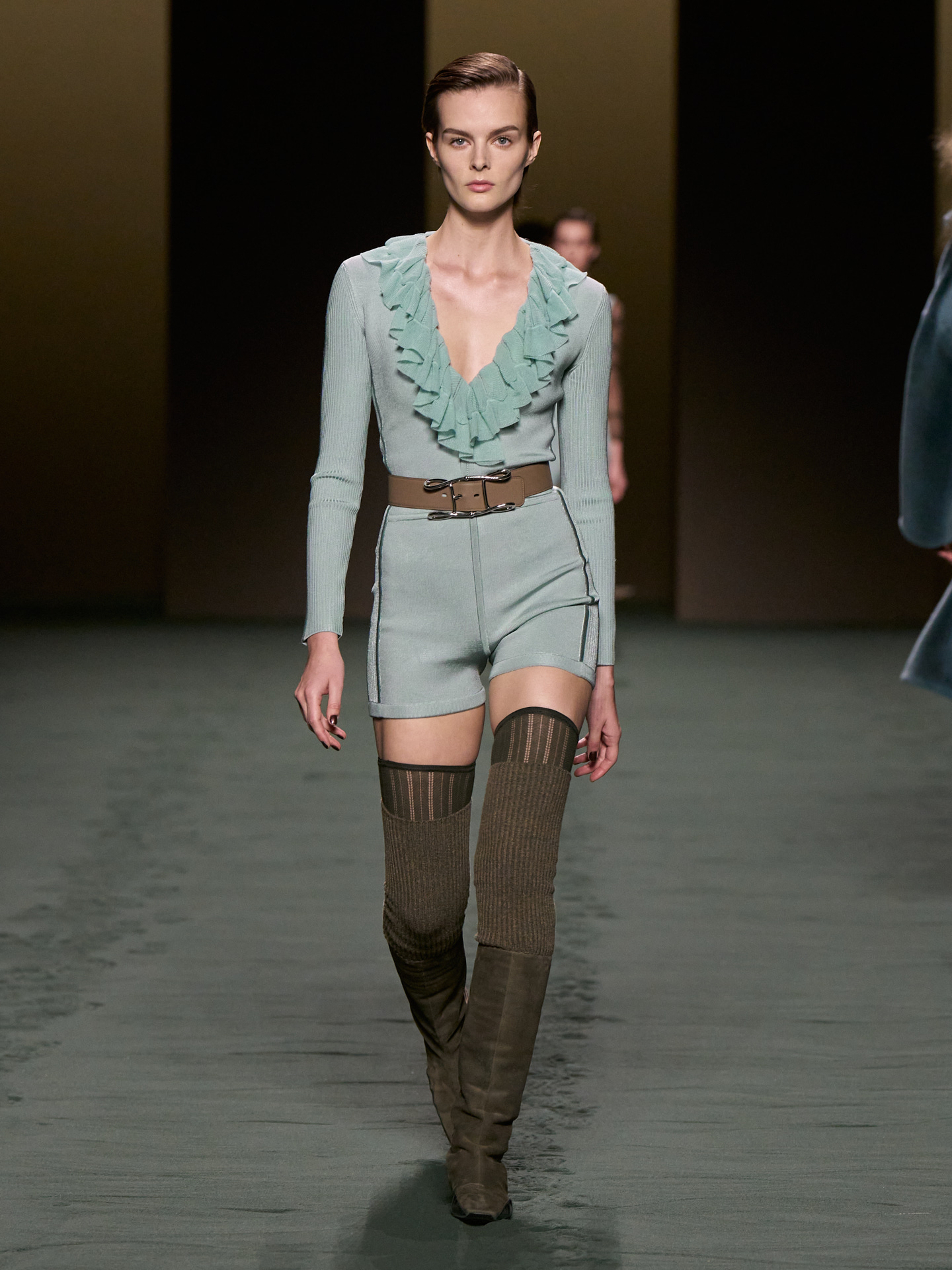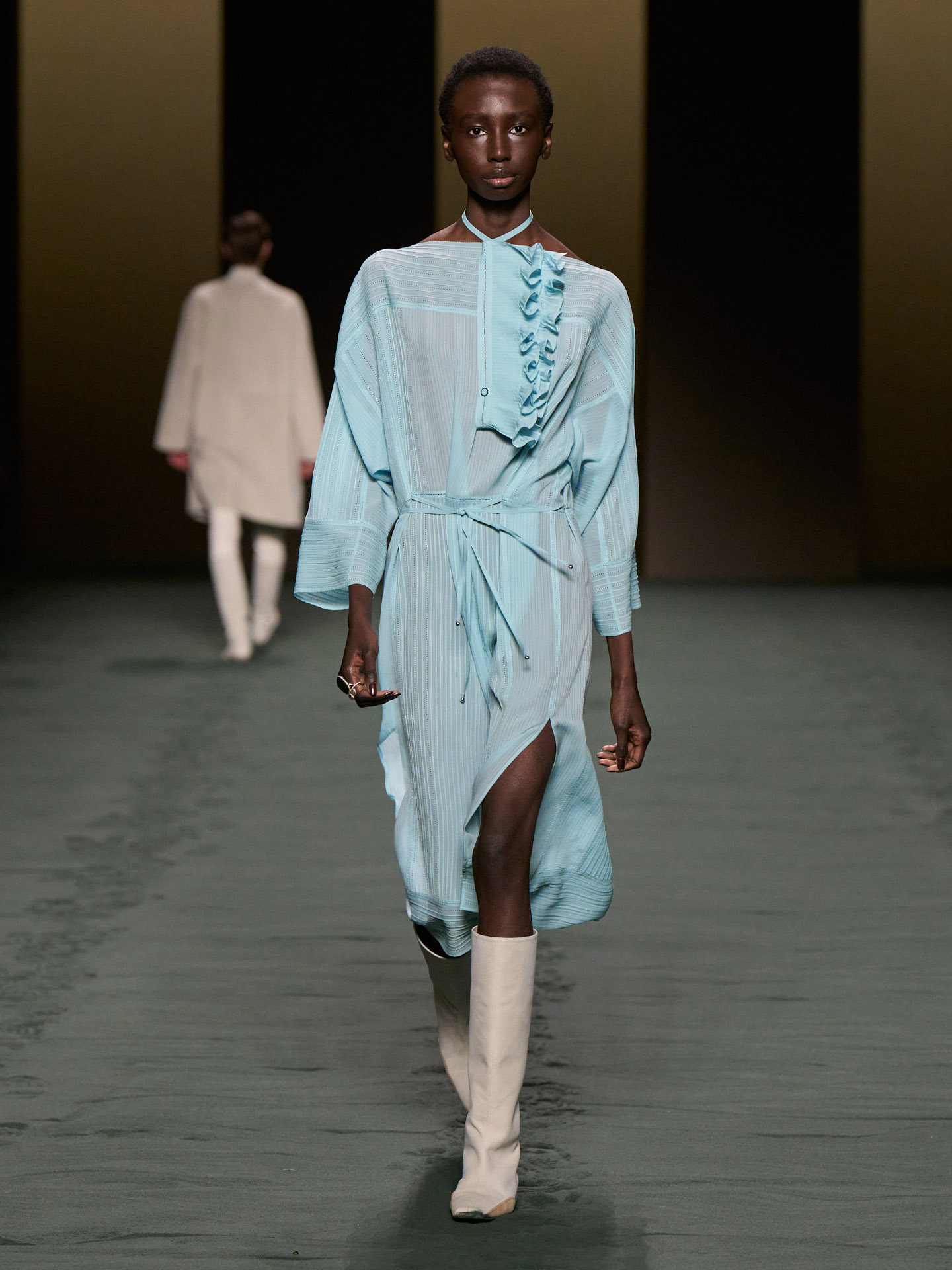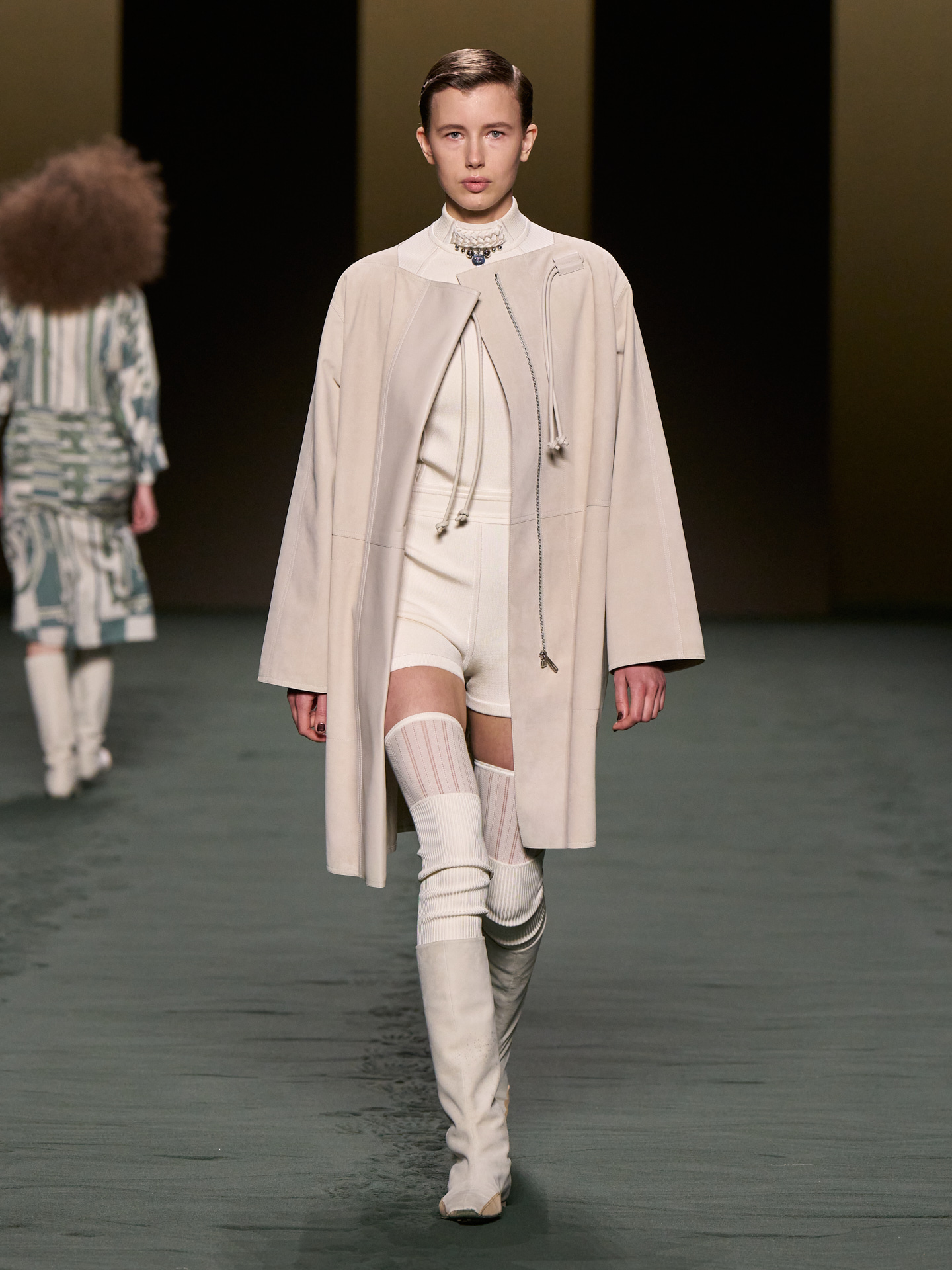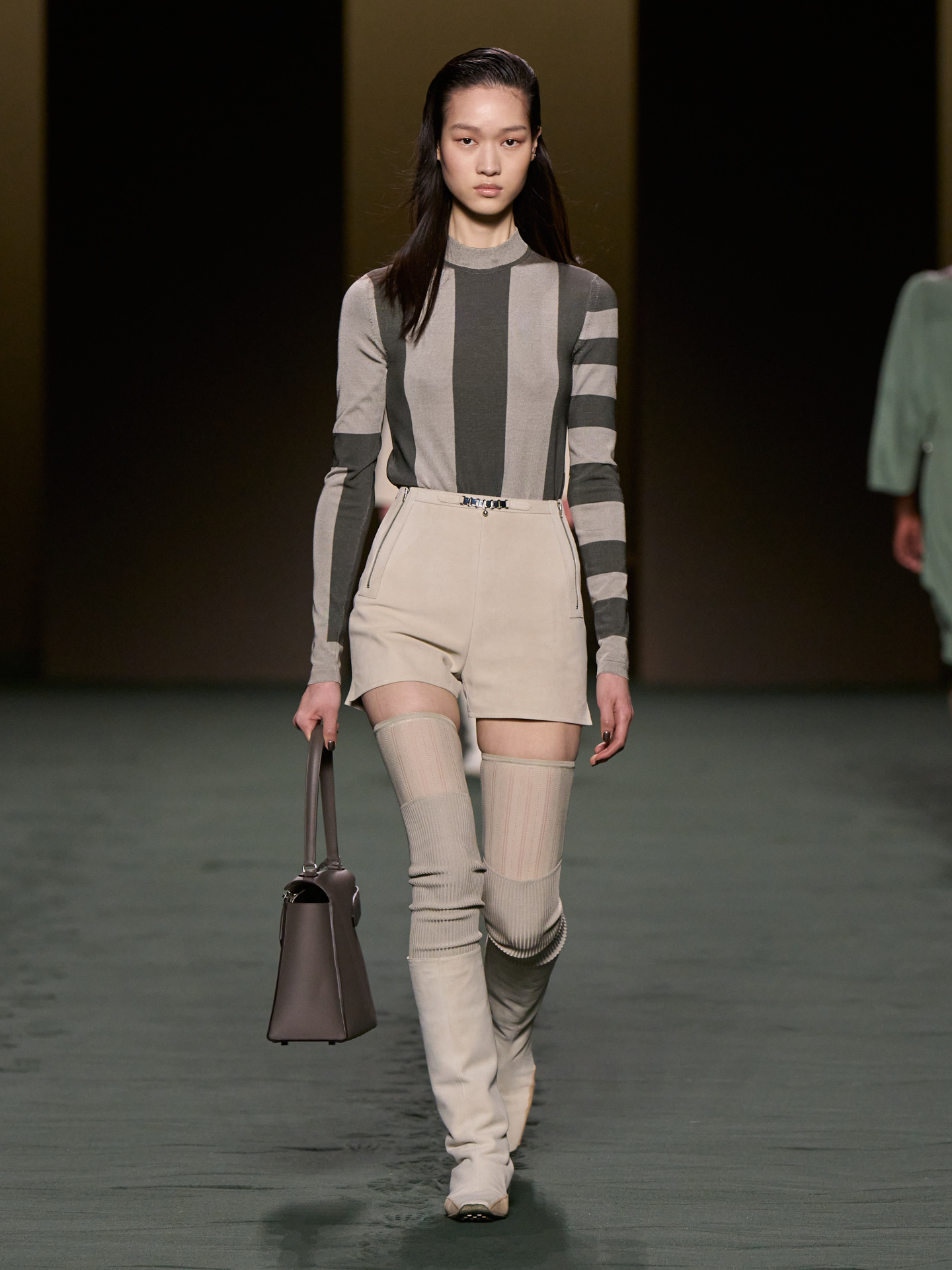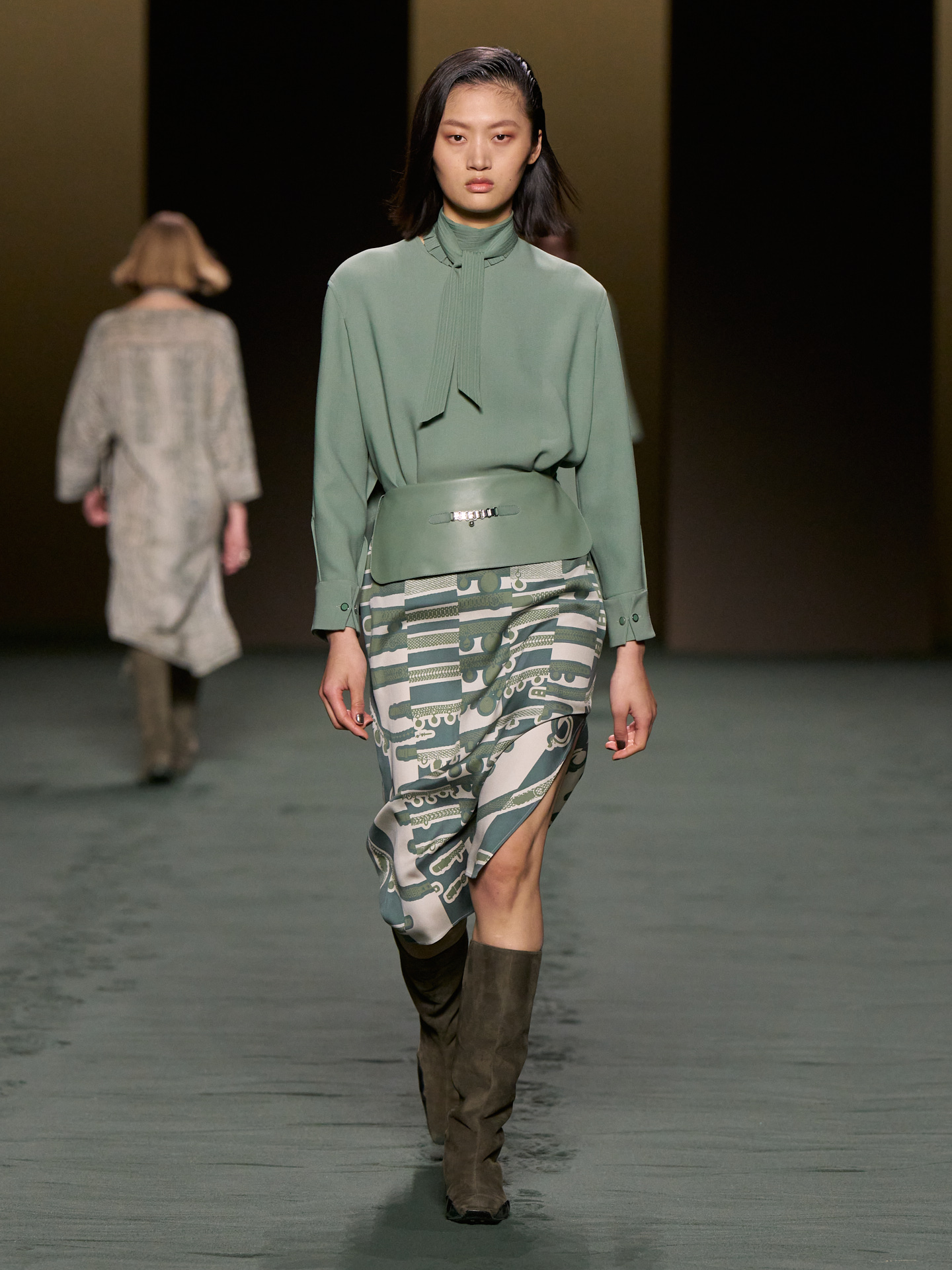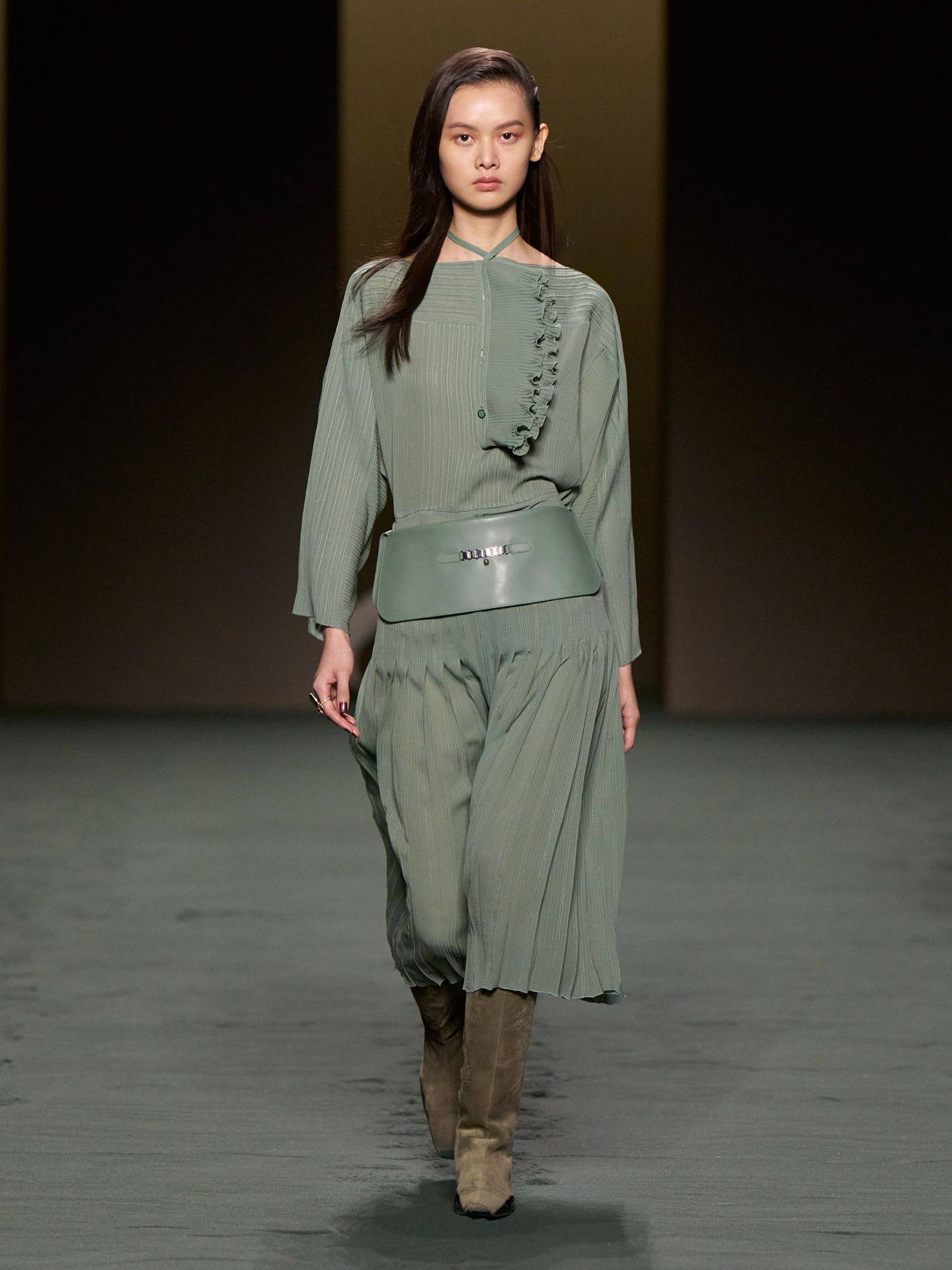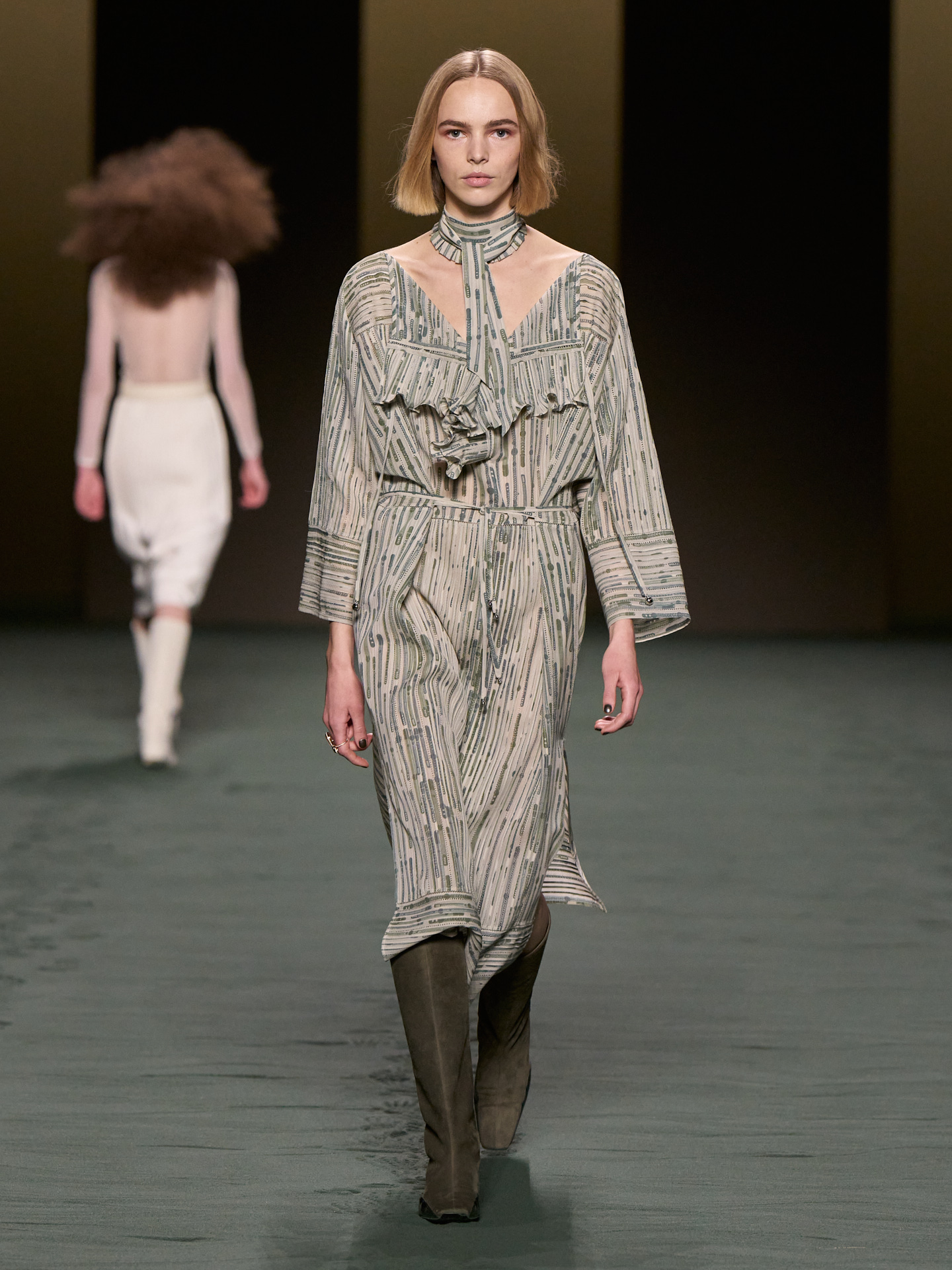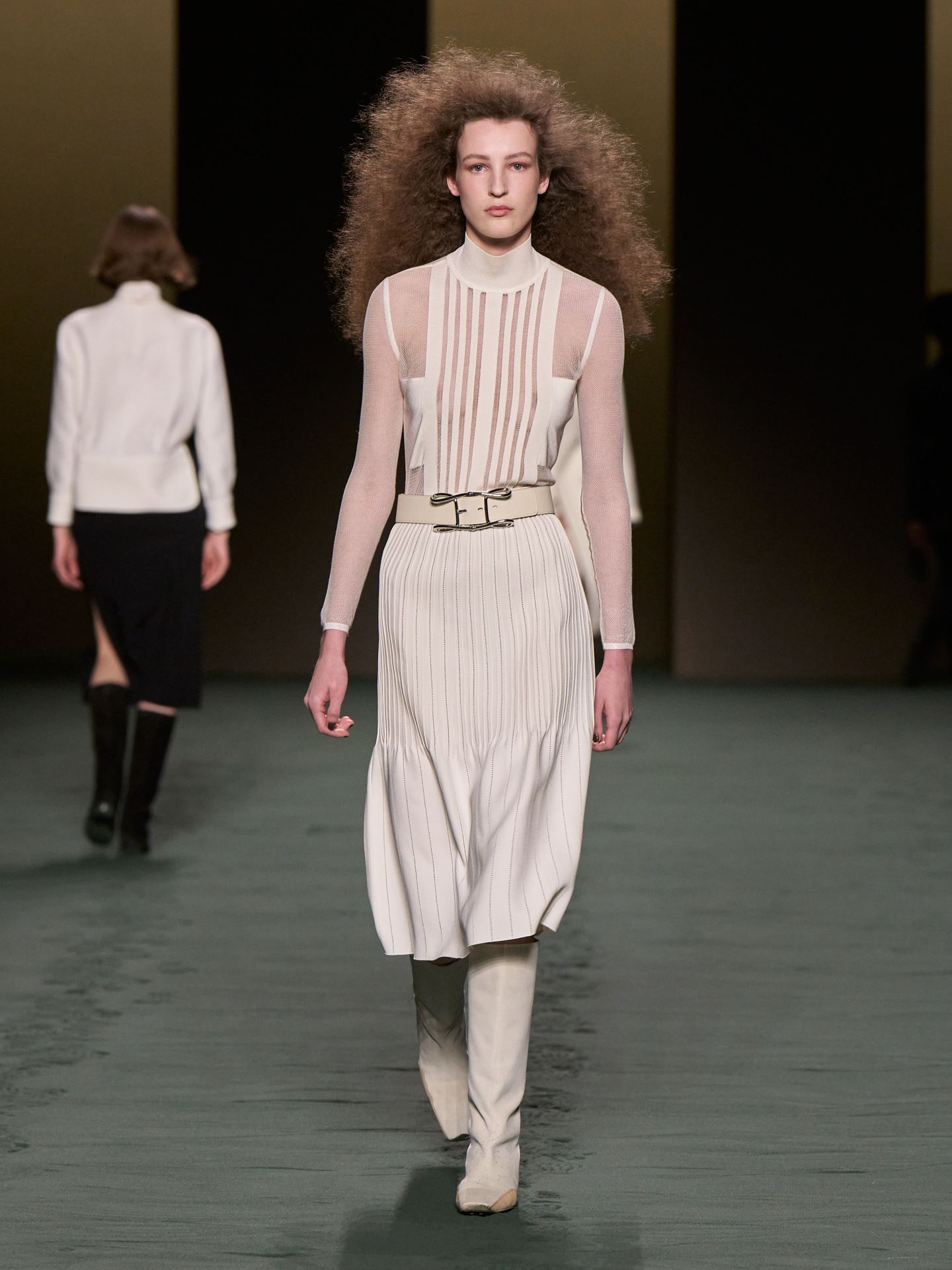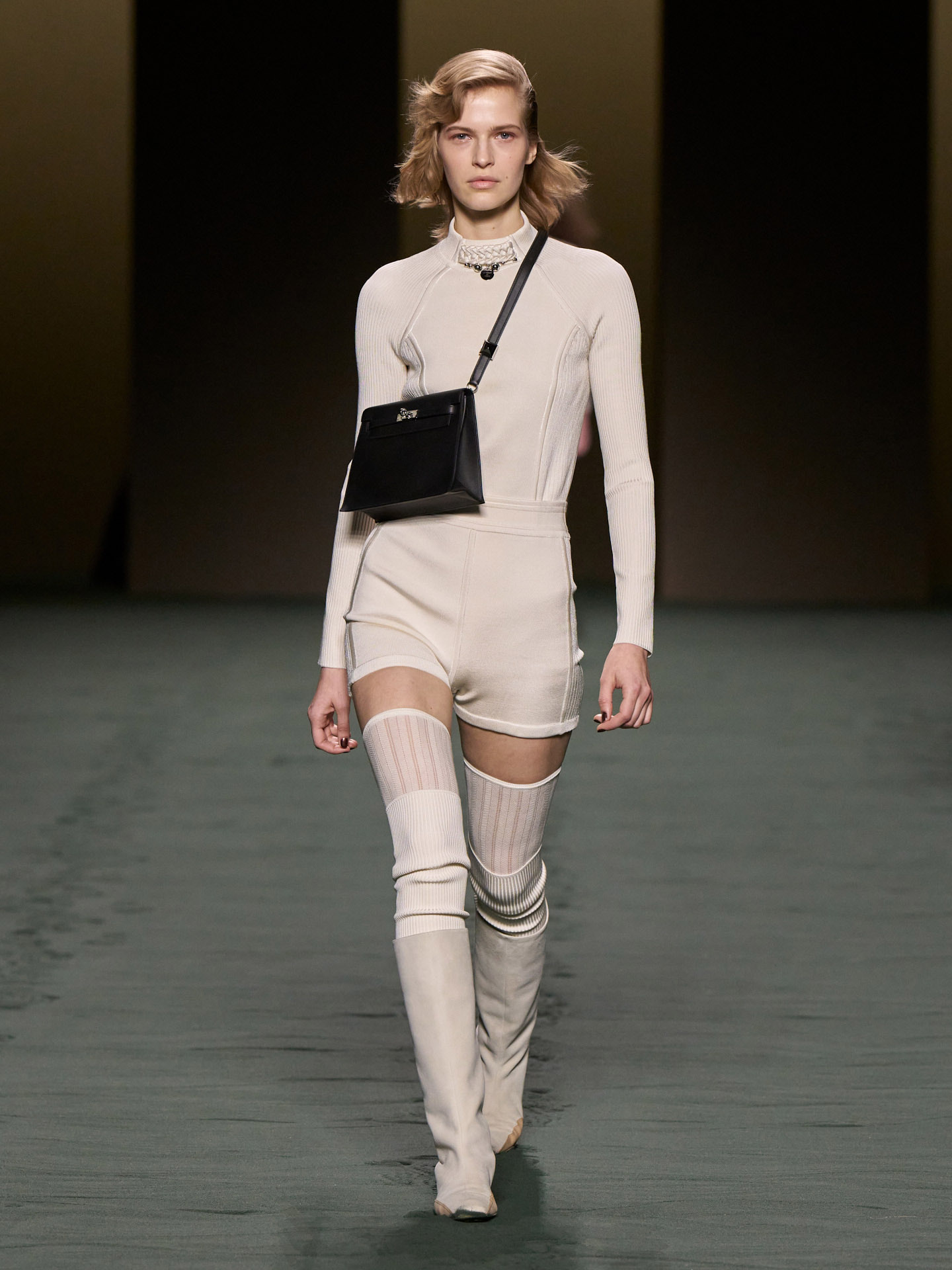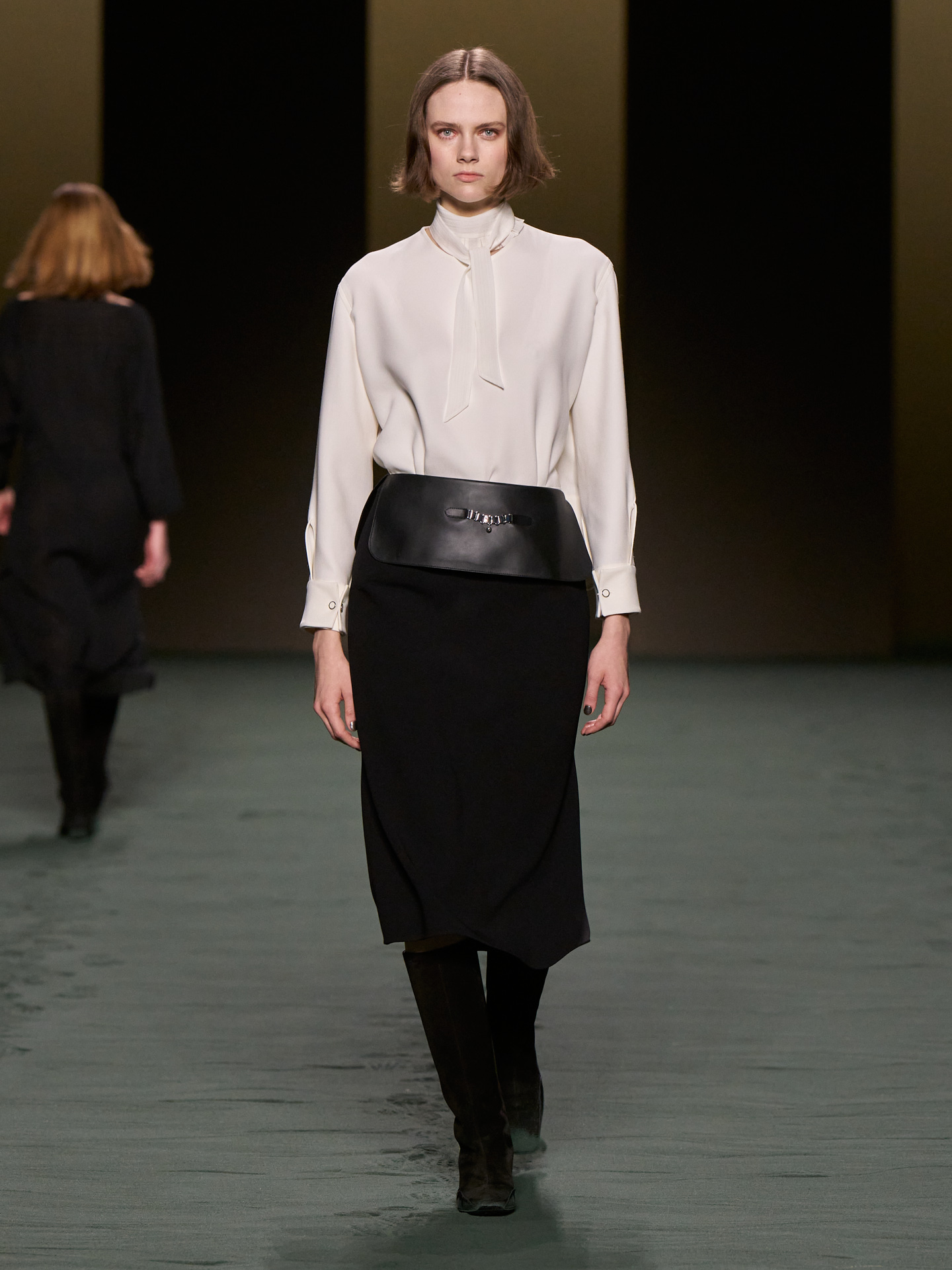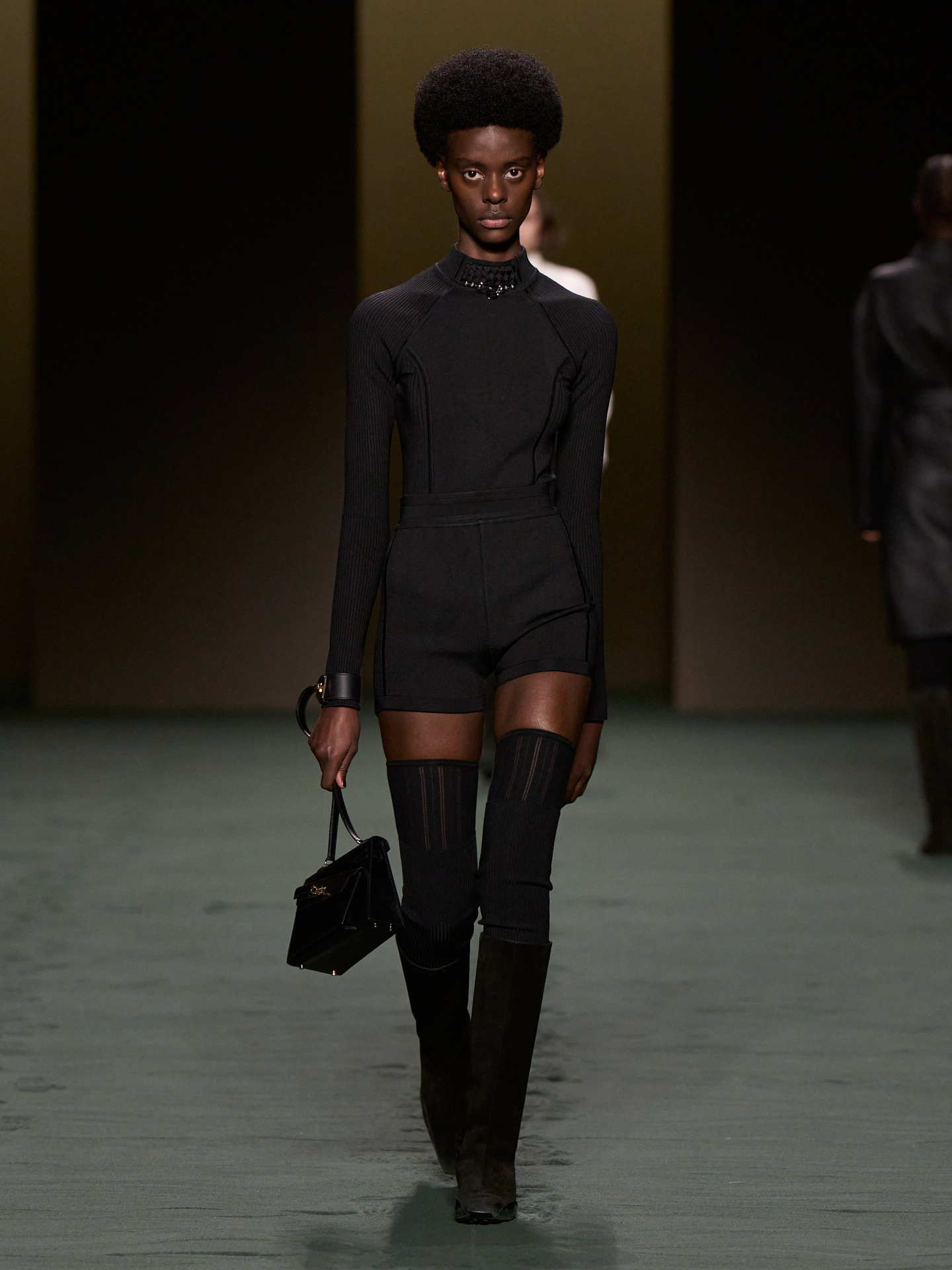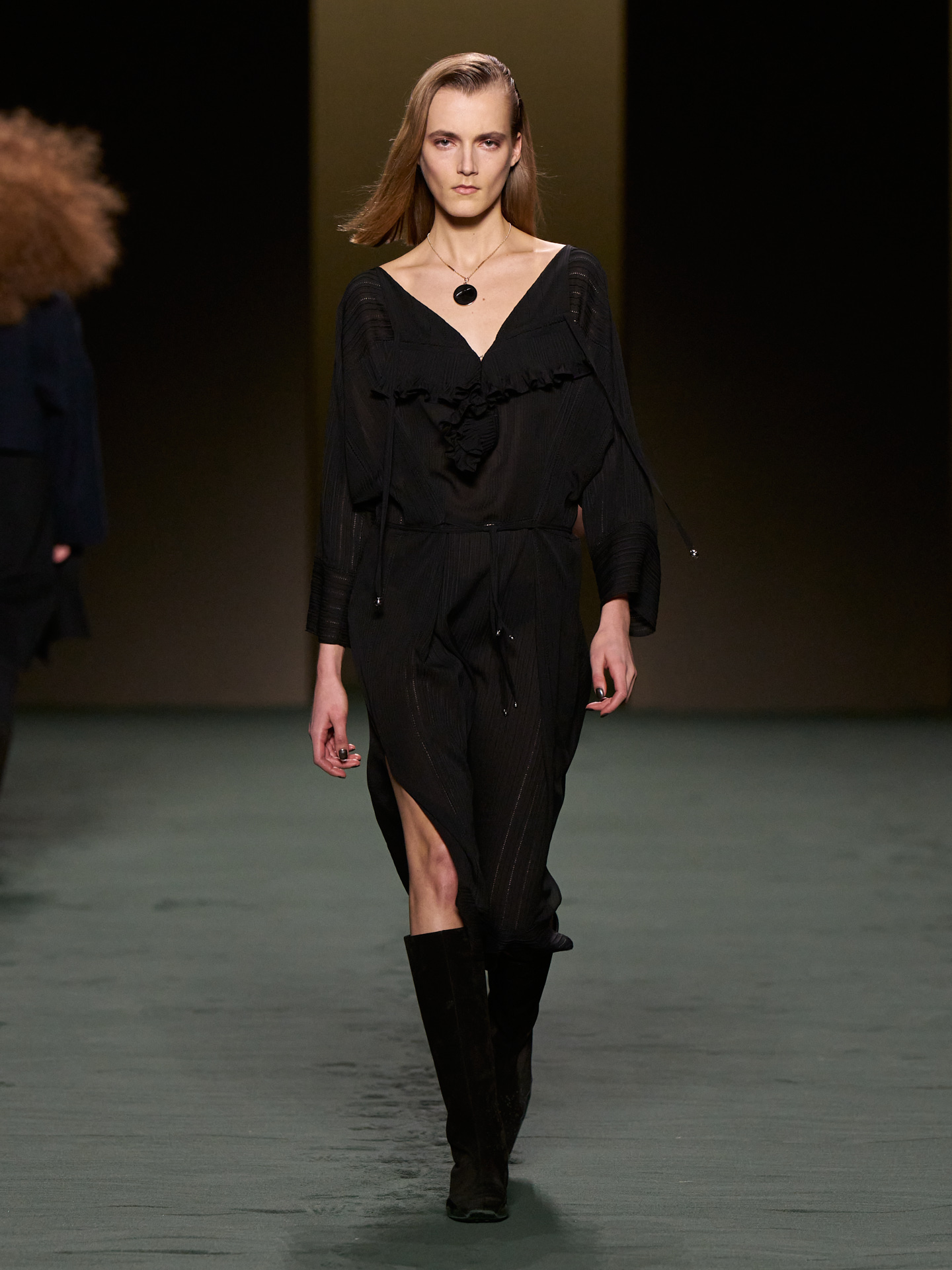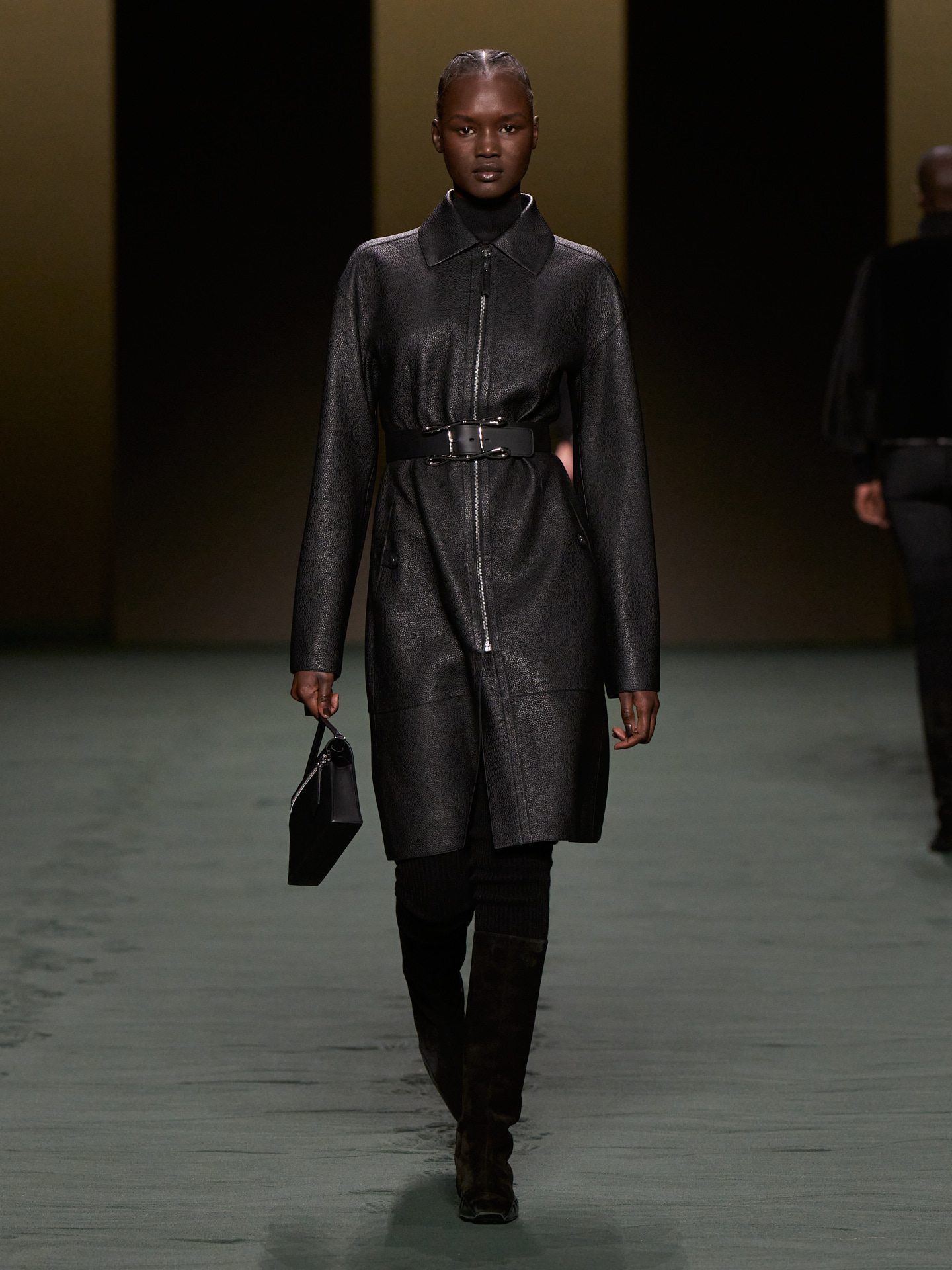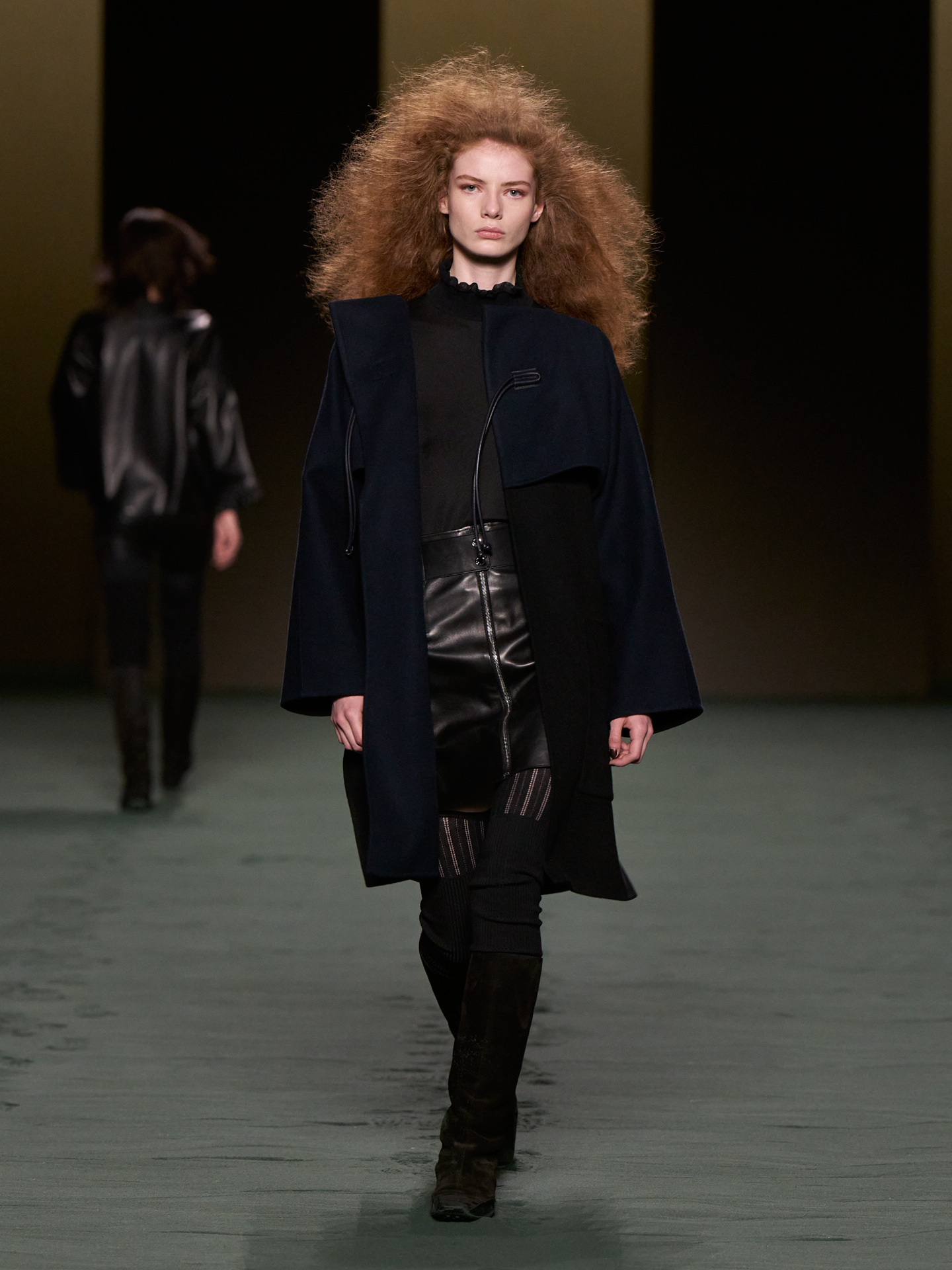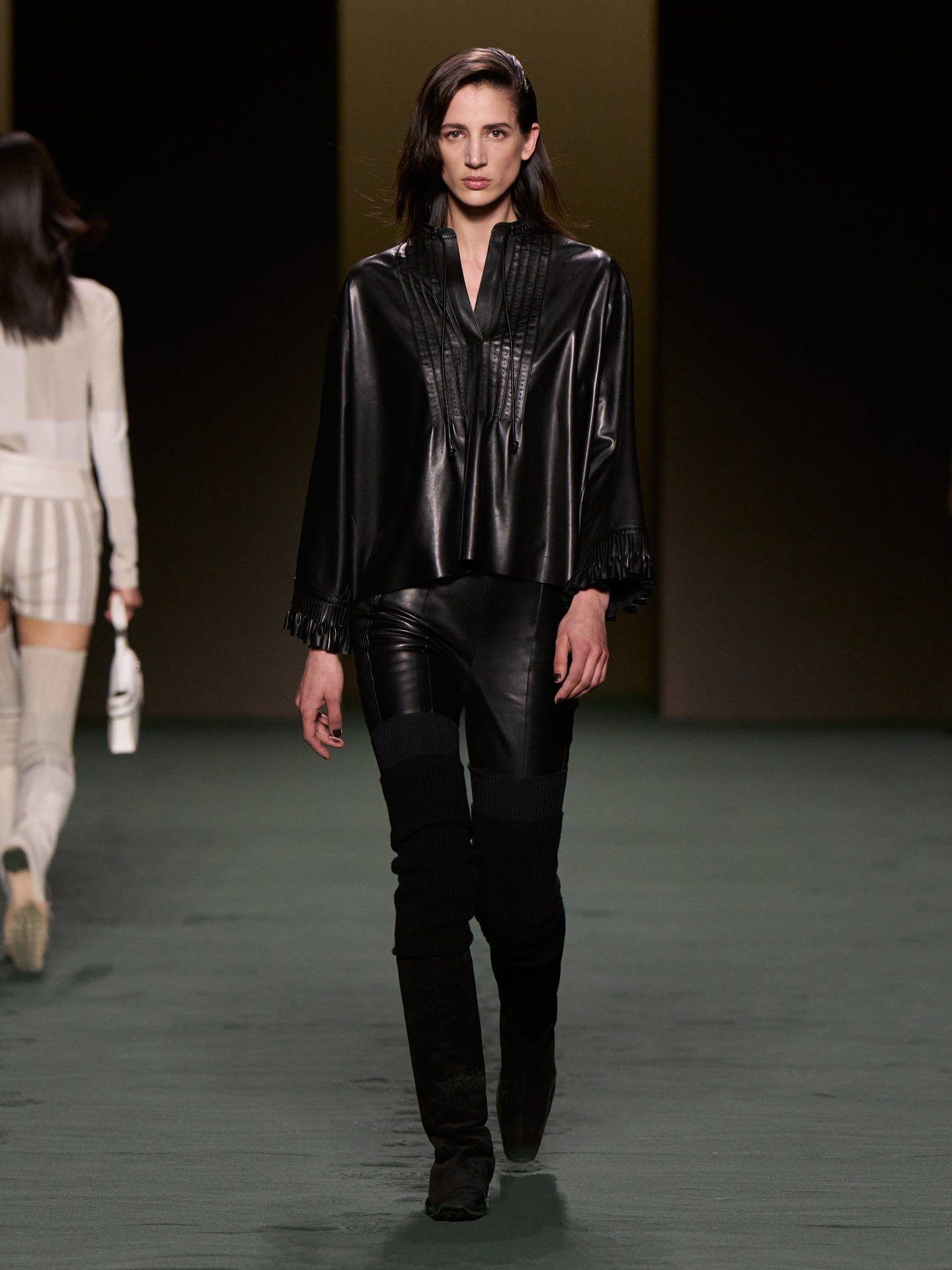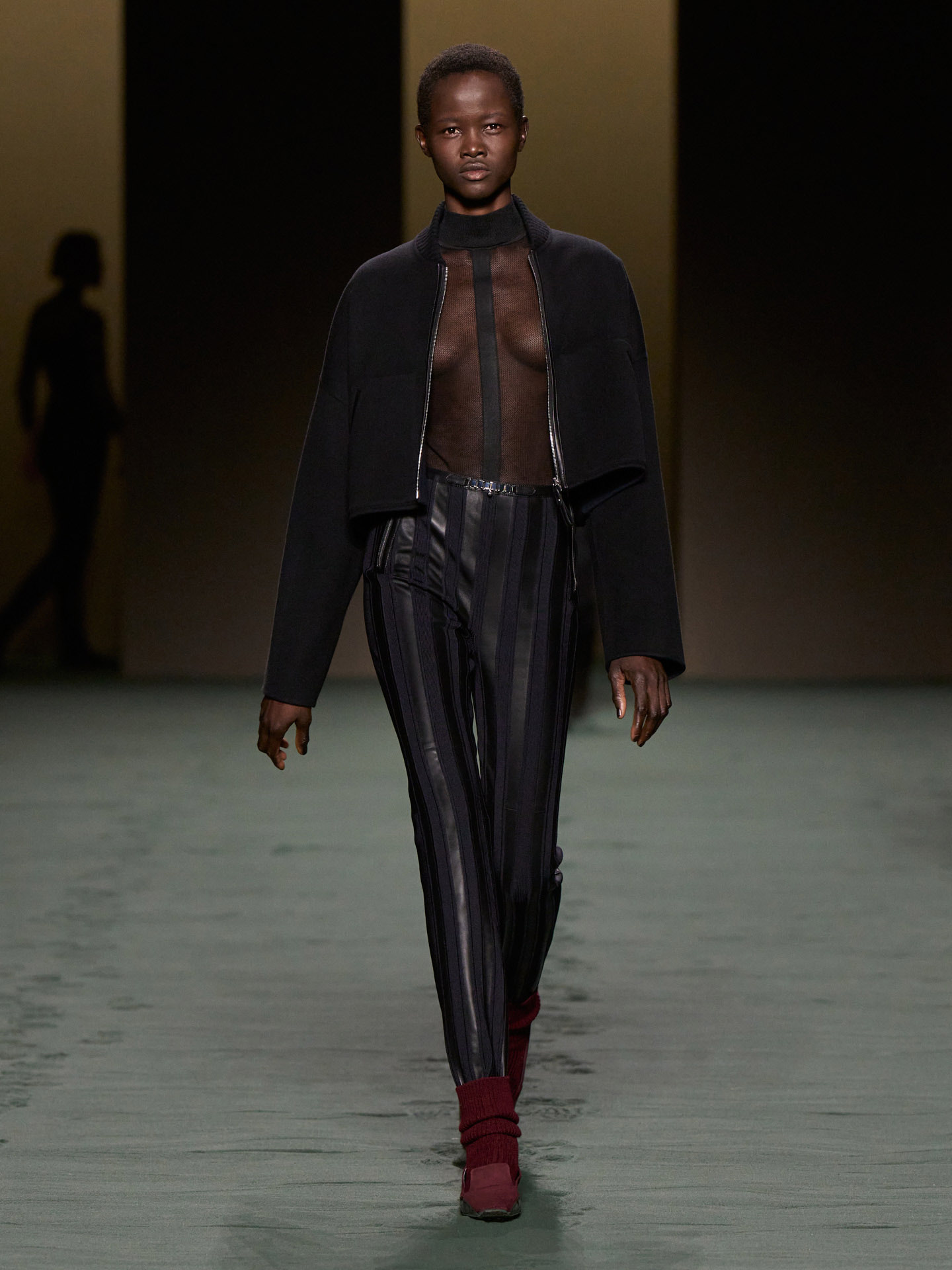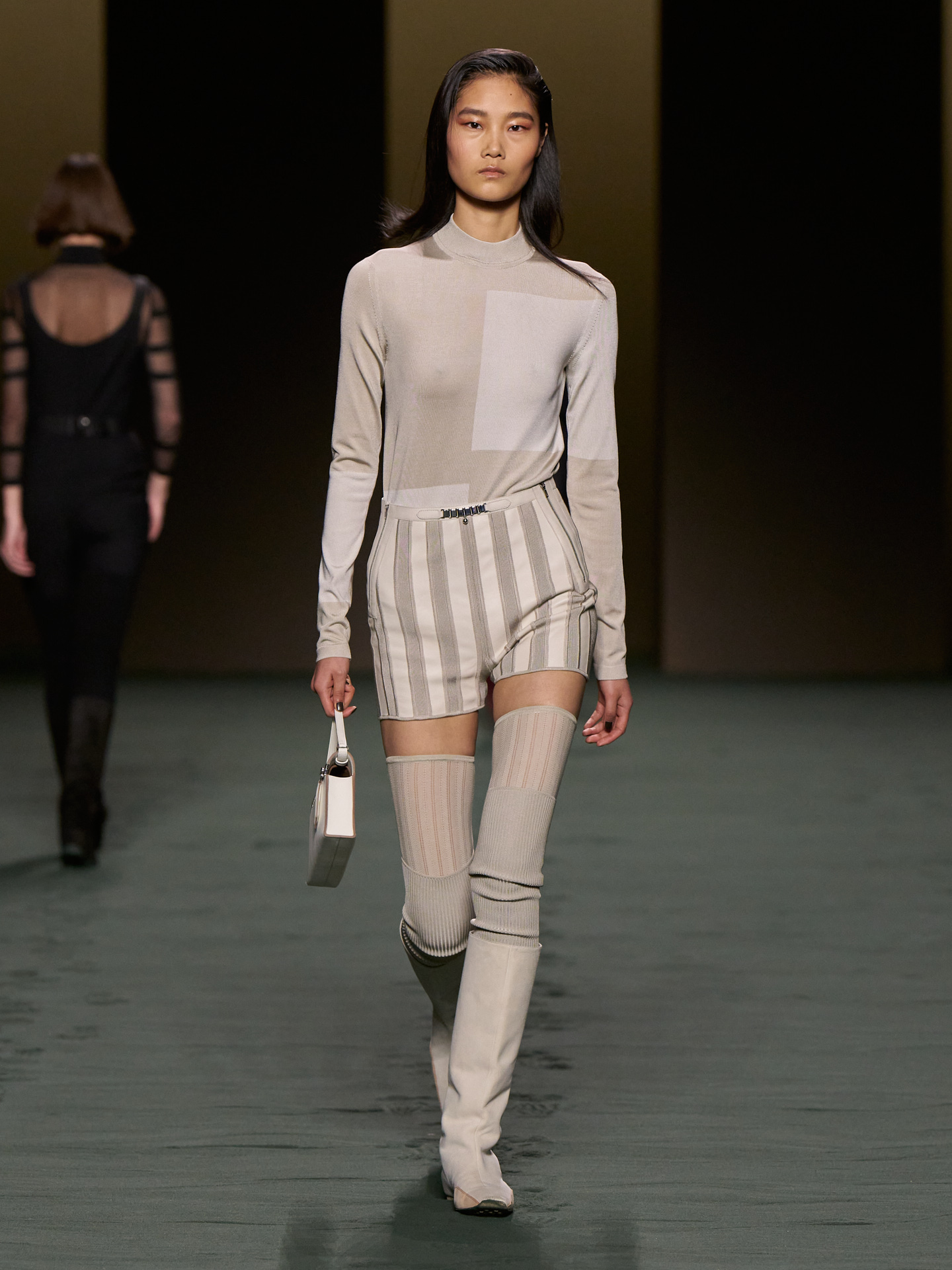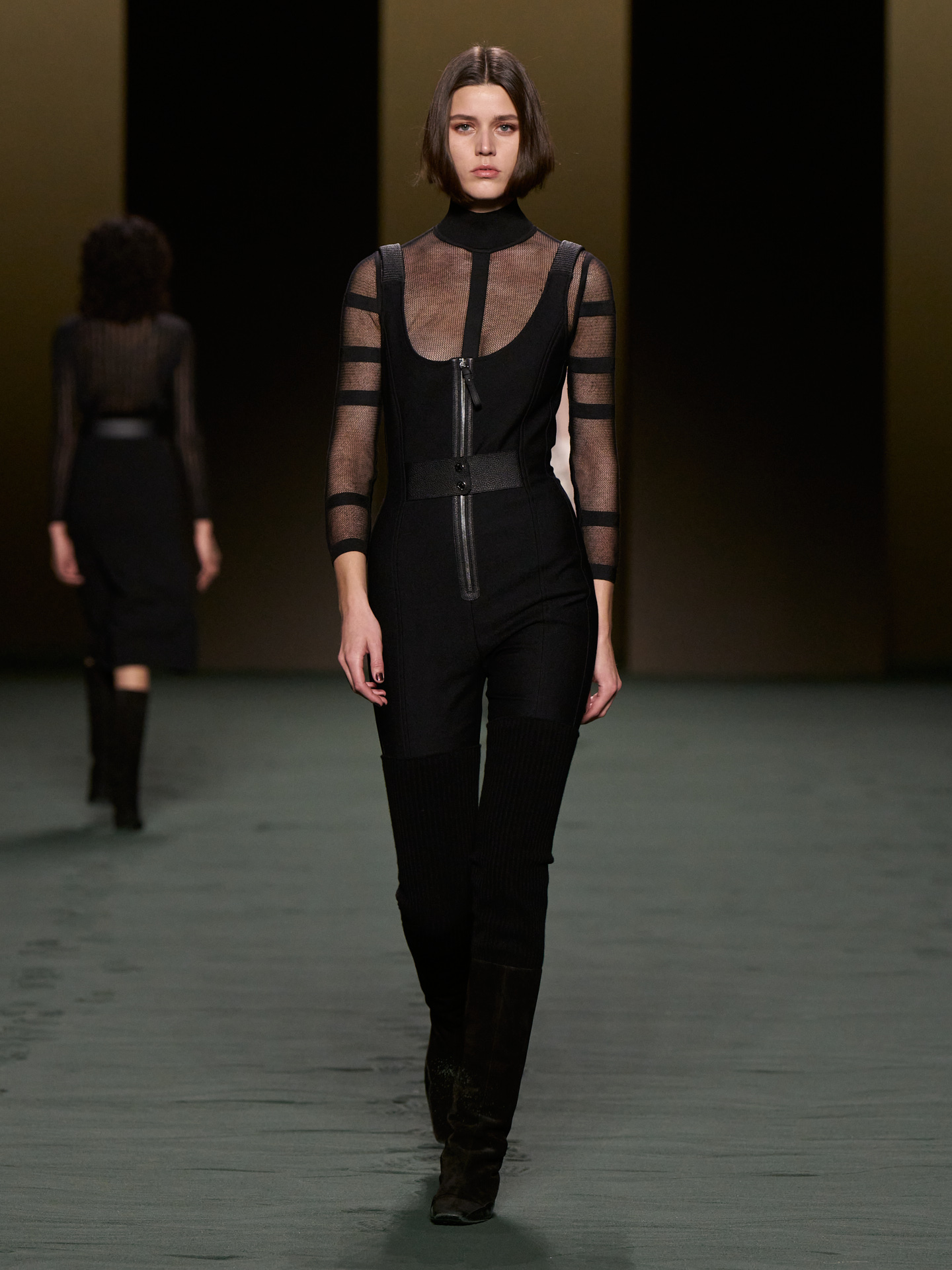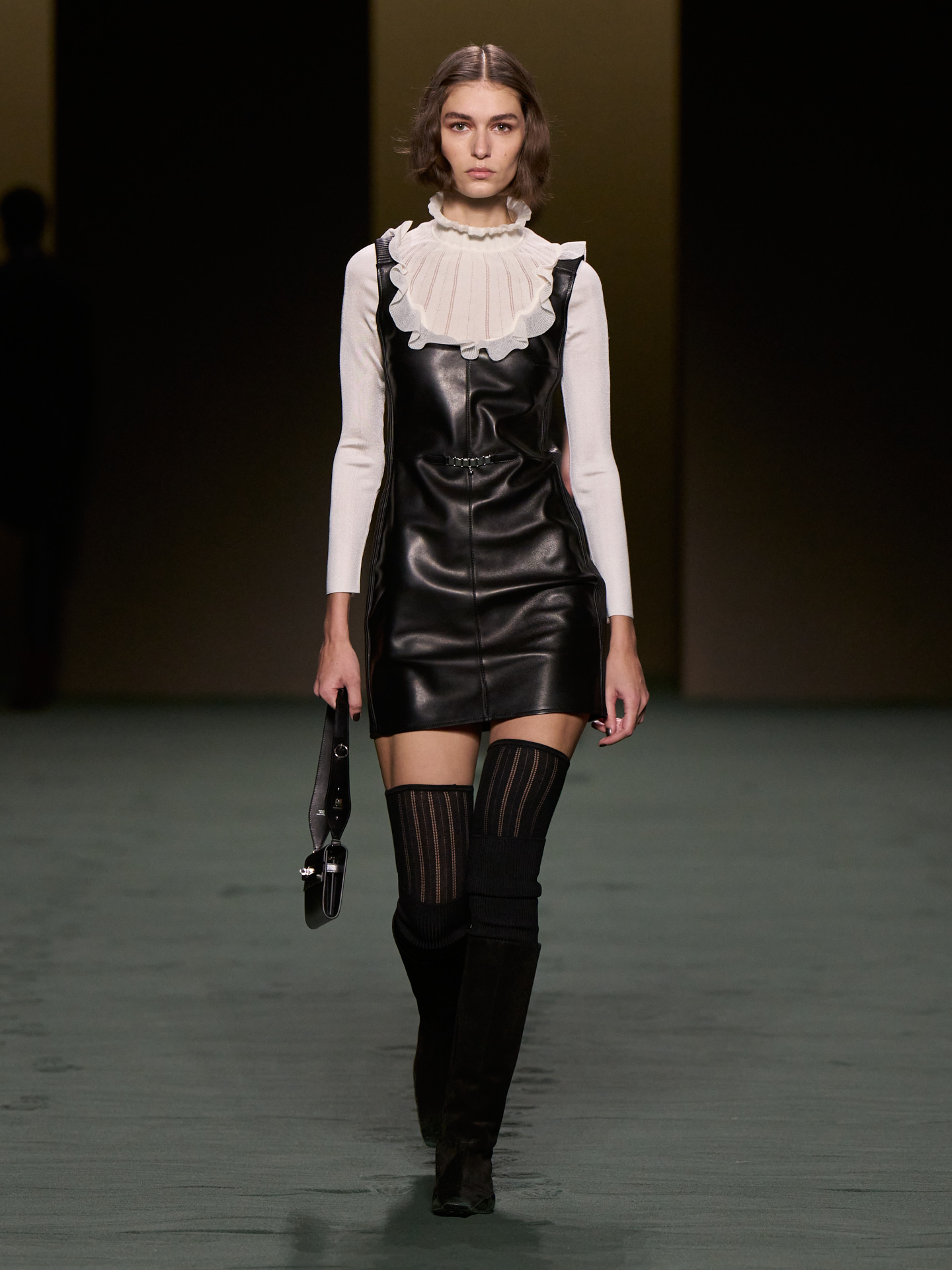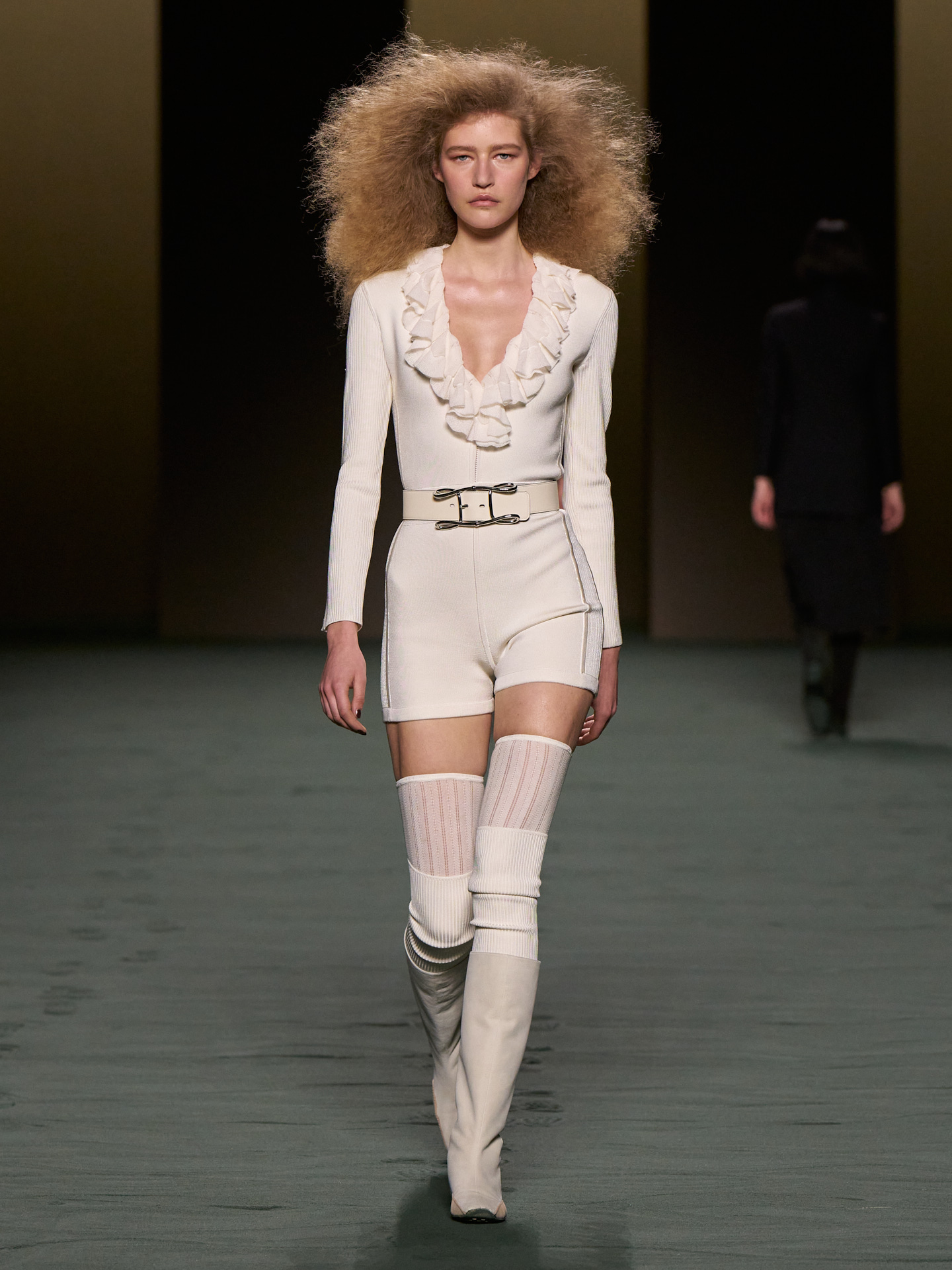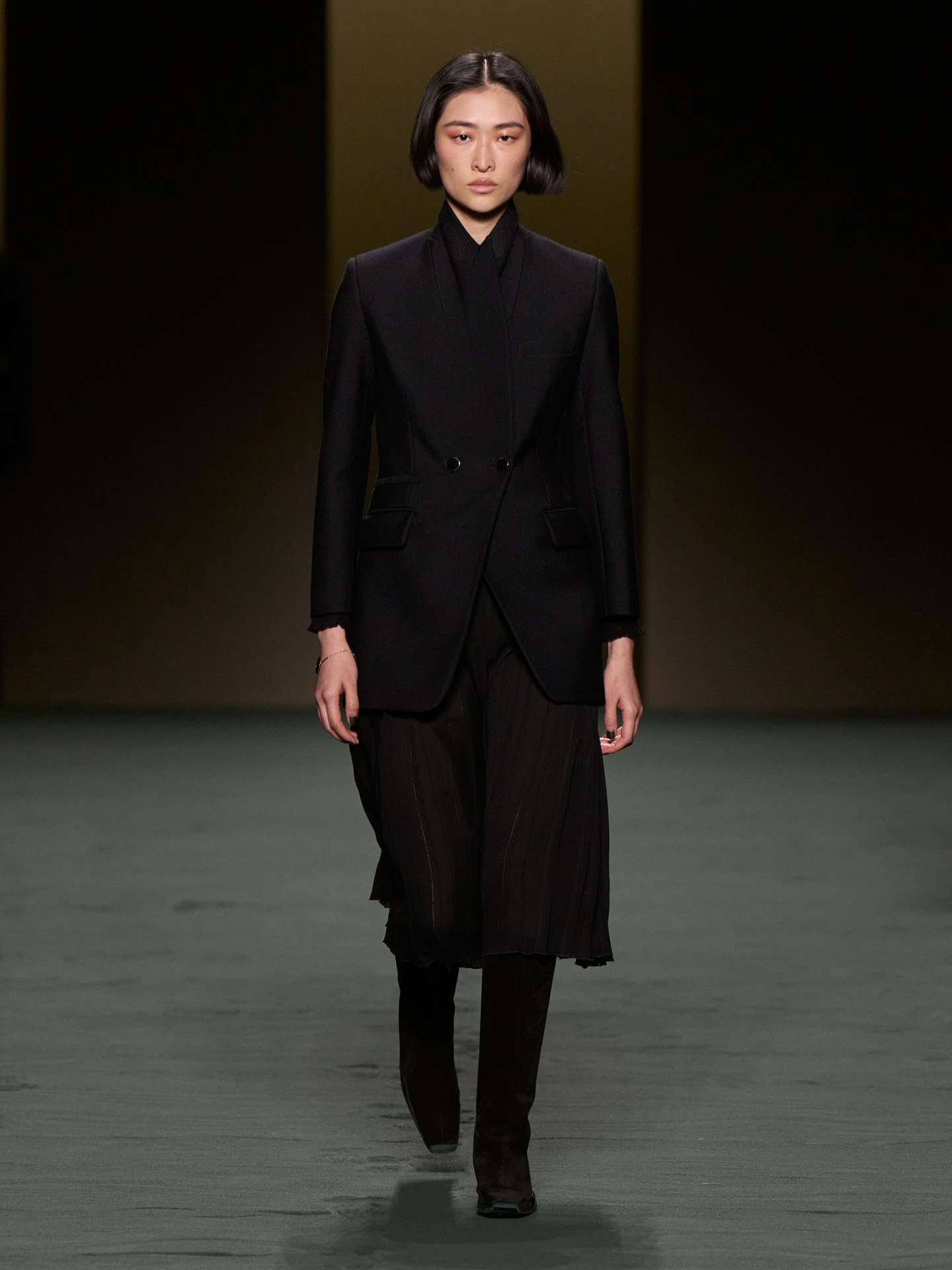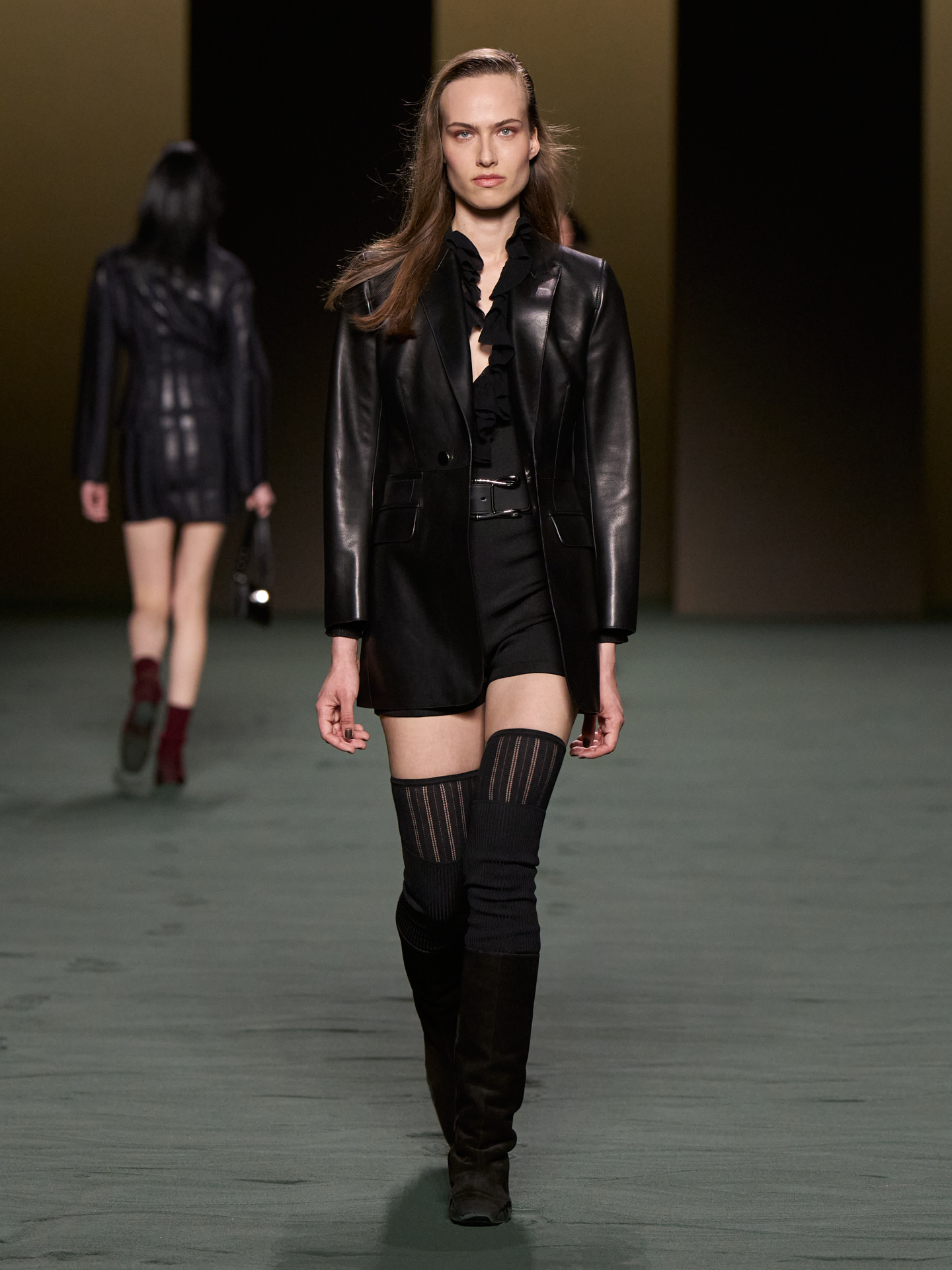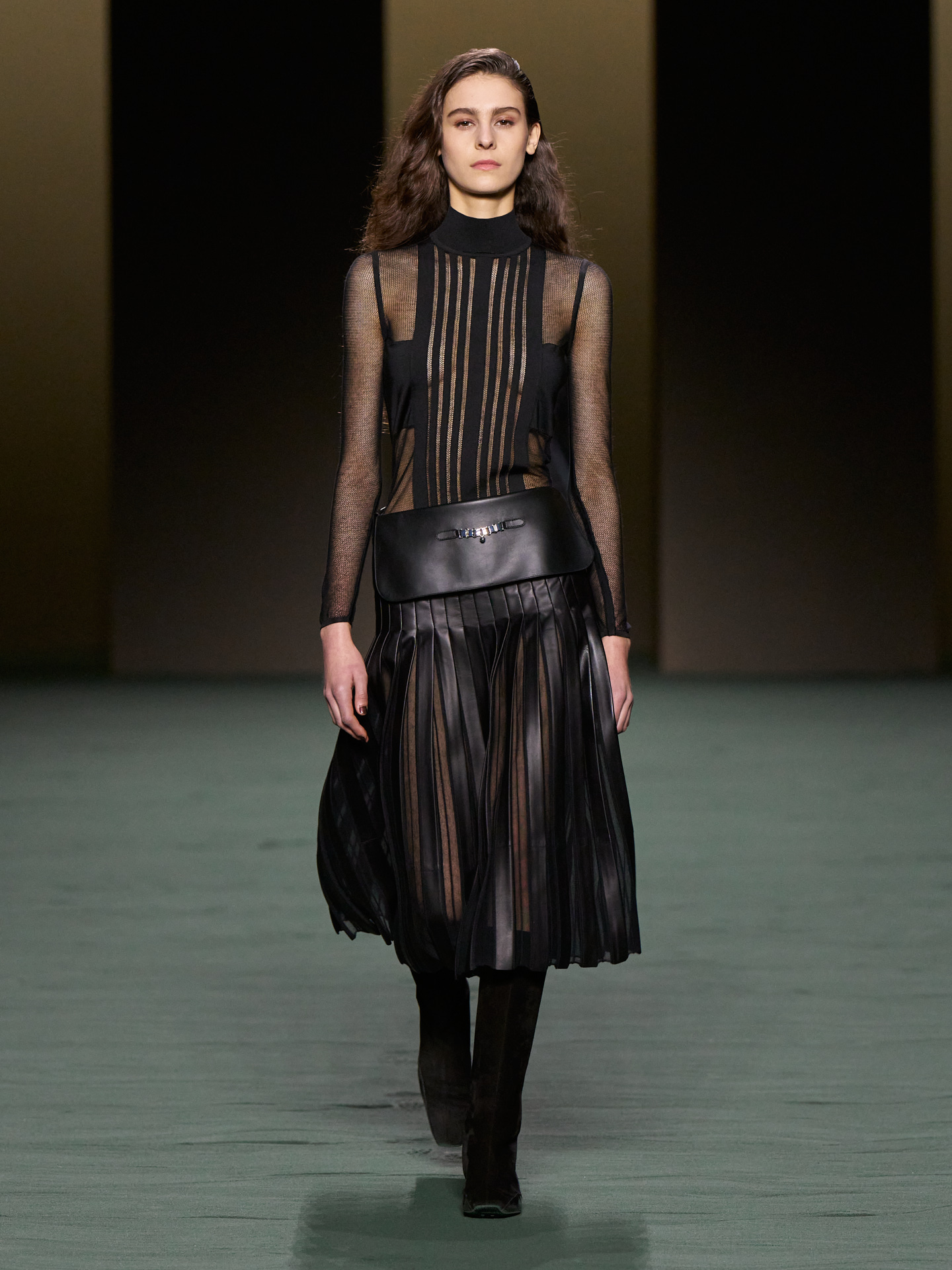 As far as seduction goes, Hermès' exuded with greatness, all whilst retaining the foundations of the Hermès ready-to-wear aesthetic.