Wear good pyjamas, you never know who you will meet in your dreams…or in the real world. Because an Olivia von Halle set is everything you need to meet anyone from Prince Charming to your boss, be it in real life or while asleep. For her Spring/Summer '22 collection, von Halle immerses us in the marvellous screen-printed silk sets, working as a glamorous ode to the mystery of the ocean and merging screen printed artistry with a fantastical vision of under the sea, drawing on watercolour prints and rare floral illustrations from the late 1800s. The collection dives into the new season with silk divoré, crepe de chine and cotton-silk styles that are unbelievably smooth. Below, we spoke all about it with Olivia…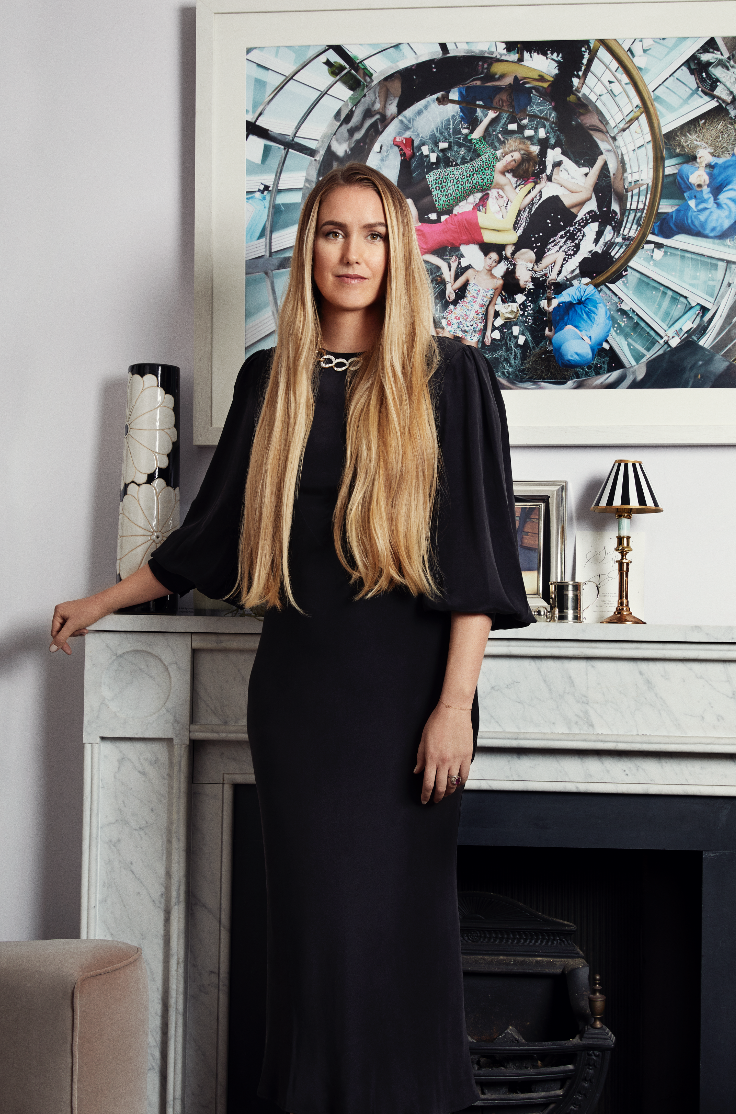 How has the pandemic changed the way we dress up?
It's been so interesting being a designer through the pandemic and watching this big shift in people's way of dressing. I think for the last two years, I and the whole world, have been living in loungewear but it was at the same time a kind of a break – free from all the tight stuff that we used to wear daily and we're now rediscovering the joy of dressing in more sophisticated styles again like structured cuts and fabrics like leather.
What is luxury in your opinion and what's in a checklist for a brand to be luxurious?
There are things that people always think about when it comes to luxury brands like craftsmanship, good materials, sustainability is nowadays really important as well. For us, something we always talk about at Olivia von Halle is the sense of generosity, it's when we create a product we never look at the profit margin, we don't worry about the price, we just try and create the most beautiful products that we can create and if that means take a bit of a hit on the profit so be it. We would rather create the world's most beautiful products in good quality, so we use cashmere and expensive materials that look like jerseys so it's all about the generosity of spirit and trying to give the customer as much as you can.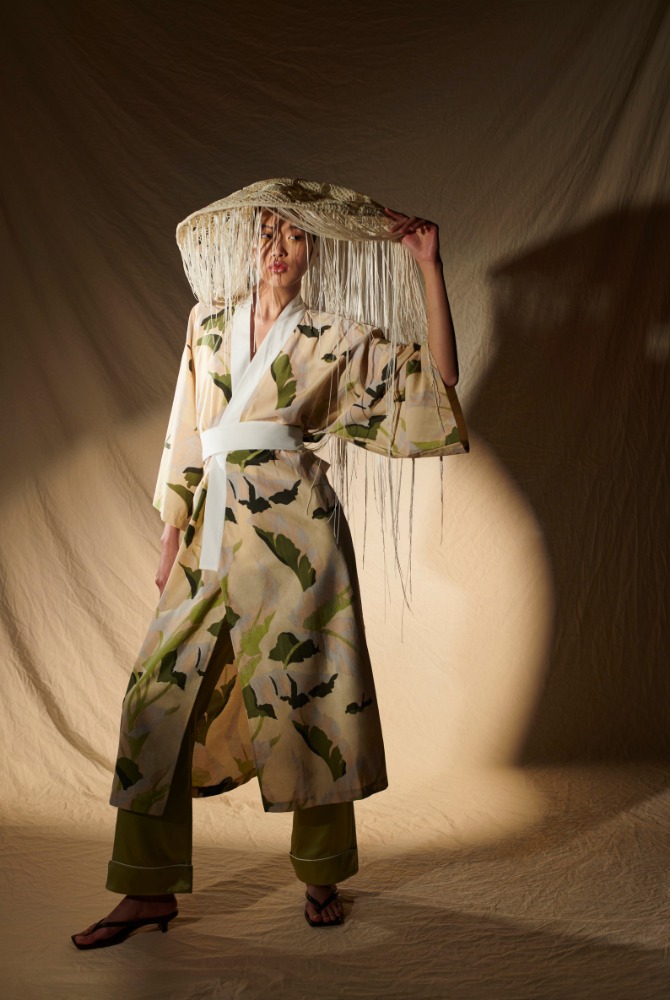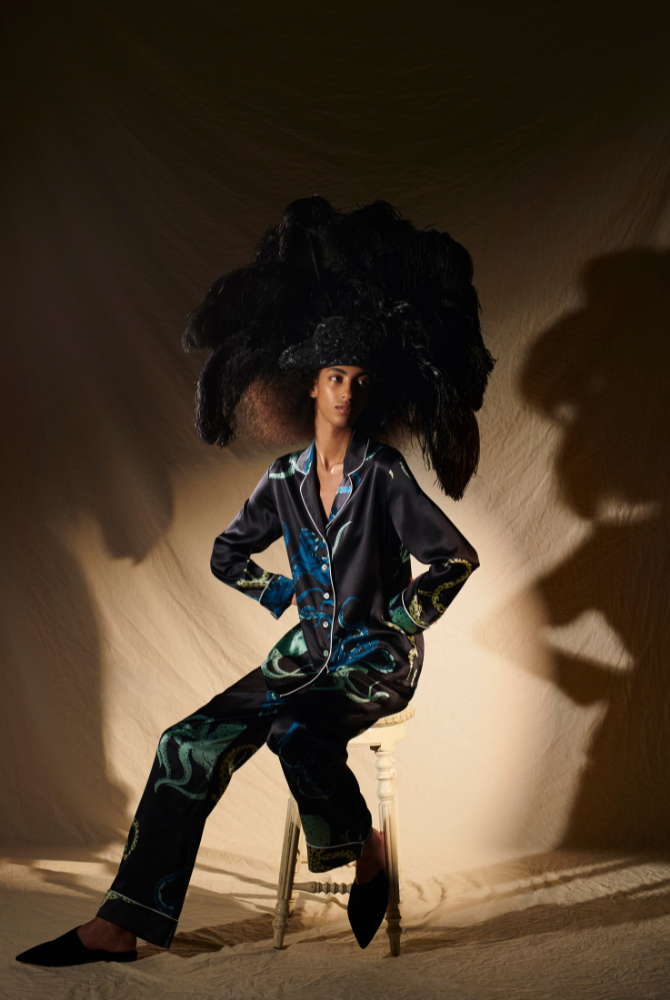 What inspires your prints and fabrics the most?
We always have the same process. I have an amazing designer called Francesca, she's been at Olivia von Halle for many years now. So, always start by talking about the things that inspire us, it might be a book, a historical figure or anything in between. For example, for Spring/Summer '22, it all started because I was given a book called 'The Cabinet of Curiosity' that was all about natural history which inspired a very Victorian collection with shells. So a lot of times we go to the British library and take it from there.
You've been implementing some sustainable practices into your production, can you tell us more about this? Are there any new plans in that direction?
Just like any brand right now, we need to put sustainability part of what we do, so we've been stripping plastic from all the production. We're lucky we didn't use much plastic anyway. Our silk is completely a biodegradable product so when returned to nature it completely biodegrades so it won't leave a trace. On another note, we used to use polyester labels and we changed them to silk, not only they're much softer and feel amazing on your skin but they're also more eco-friendly, we use mother of pearl buttons instead of plastic ones.

So we try to implement sustainable practices in everything we do gradually, take also, for example, our new sustainable slippers, every single part like the organic silks, the inside is vegetable tanned not chrome-tanned, and it's got trainer technology and it's amazingly soft with everything completely recycled. When it comes to producing things in the future, sustainability will be the core of everything we're doing.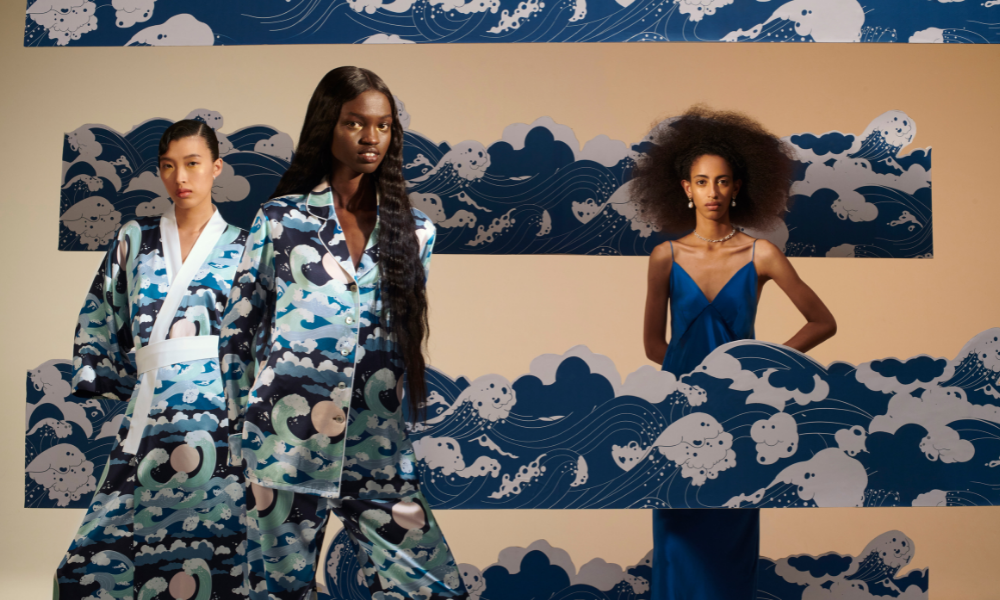 Do you follow any trends?
I used to be a trend forecaster so I don't really follow trends but it all comes very naturally as I always find myself drawn to the same colour palette other people are using because it's just the way trends work. I think we're all plugged into the Zeitgeist model and we all attend the same exhibitions and happenings to get inspired and fuel our imagination so if you're in tune with all that's happening, following the trends just comes naturally.
Besides an Olivia von Halle set, what's the secret for a good sleep?
I'm a huge believer in very long baths, every night if I'm not going out I jump into the bath at 8:30 and don't get out until 10. I drink tea in the bath and read, and I also use Epsom salt for cleansing physically and spiritually. Oh and don't look at your phone!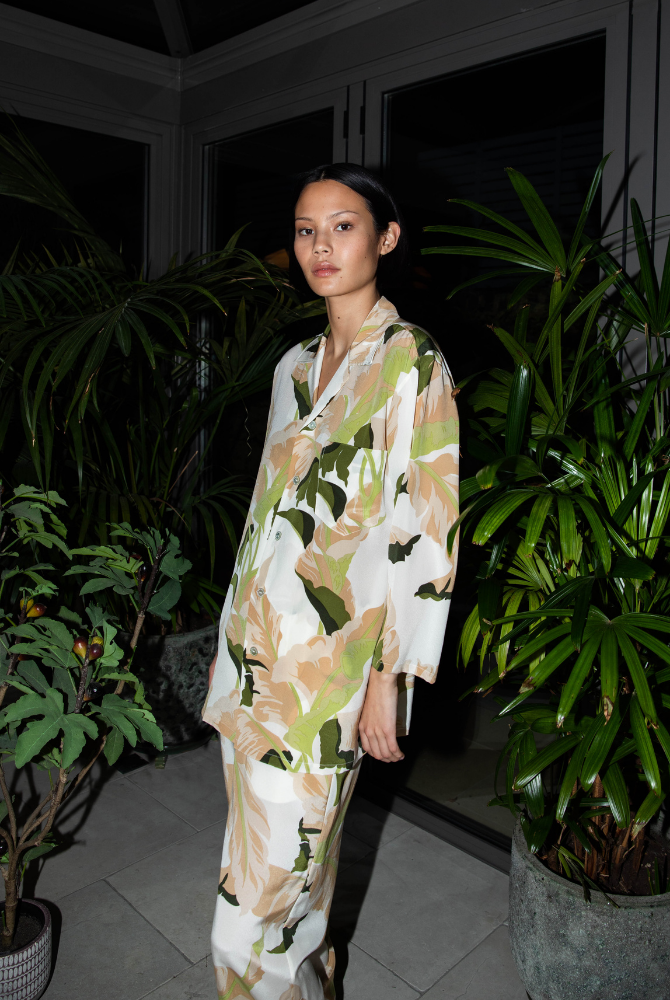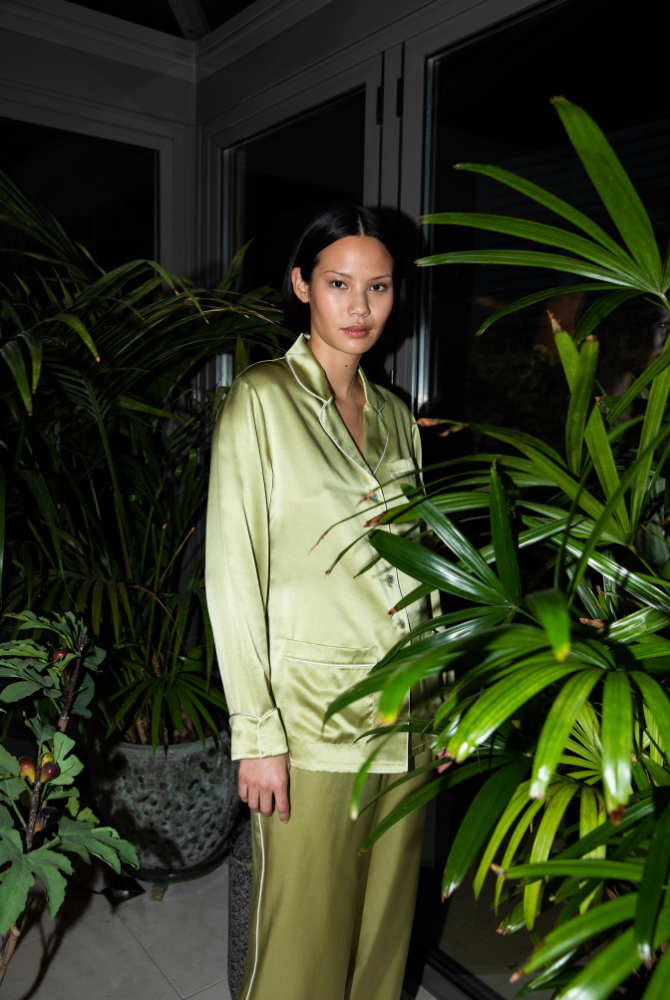 Also read: Hermès explores second skin for Autumn/Winter '22.