It's day Who Is Really Counting Anymore. You're wearing the same thick grey(ish) jumper for the third – or is it forth? – time in a row. And the idea of differencing between your weekday versus weekend wear is laughable. Every day is National Day After Yesterday. Wardrobe manifestation = cue more reruns than there are Friends episodes on Comedy Central. But. Lest we forget the power of playing positive dress up, especially in the dark ages.
"We have a set of subconscious associations connected with each element of our environment, including colour," Kate Nightingale, psychologist and founder of Style Psychology, tells us. "When you put some colour on, your brain automatically activates all of your subconscious associations with it and if your current emotional states is considerably different to these associations, your brain will slowly start to adjust your mood."
In layman's terms, the symbolic meaning a particular colour has could potentially improve your wellbeing when wearing said hue. Like bringing your awareness to a quality or virtue that you want to cultivate more in a (virtual) yoga class – it's essentially the same thing. It's about dressing with intention; do you want to feel more alert or joyful? And so on. For those who want to get more personal with their palette, we've decoded the colour theories making waves this season.
1/6
SUNNY DELIGHT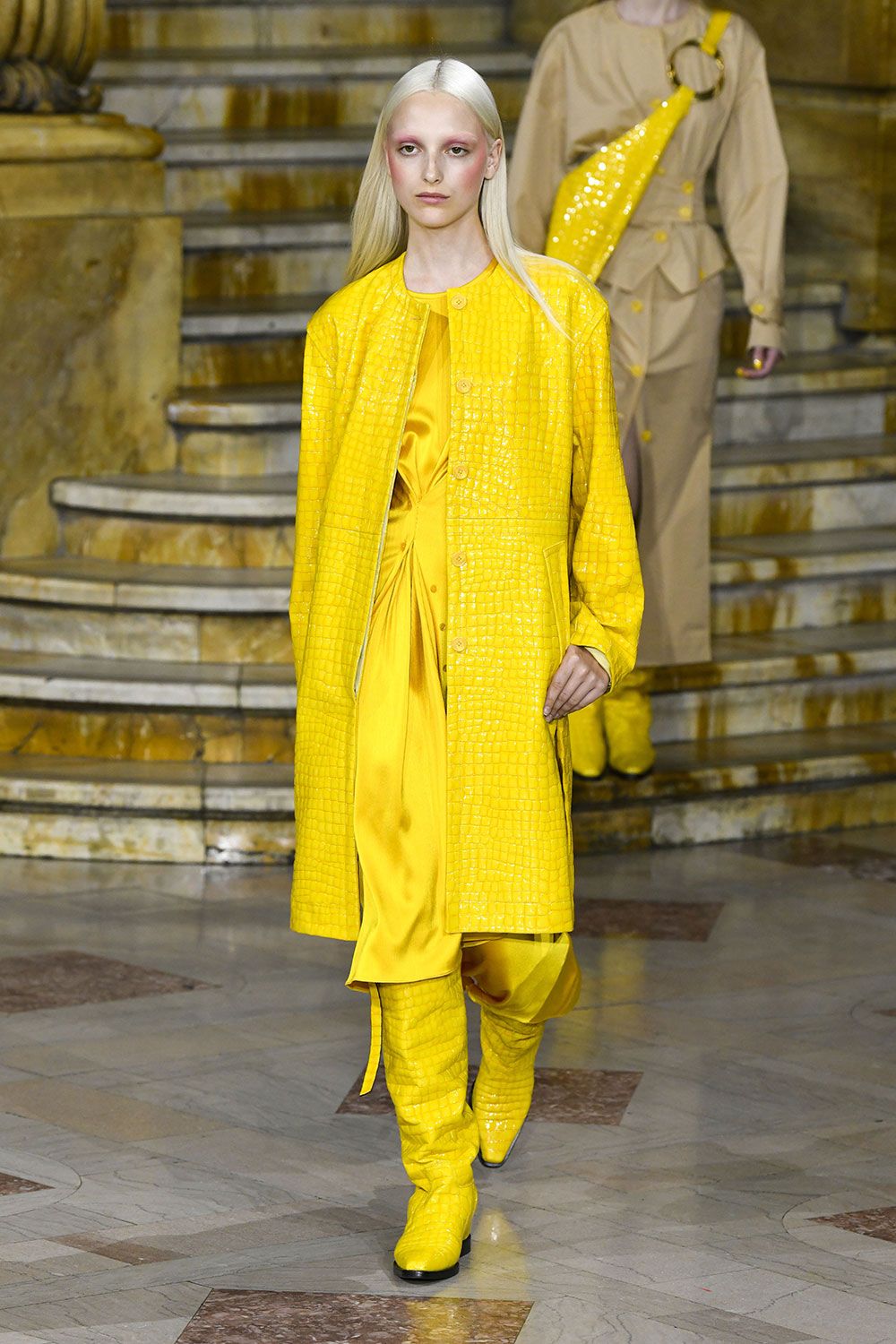 COLOUR THEORY: Happy, whimsical, child-like, sun, warmth, brightness
DESIGNER DNA: Lanvin, Molly Goddard, Lemaire, Fendi
BEST WORN: After your Hinge date cancelled on FaceTime and wine (dangerously common now)
---
BURO. LOVES: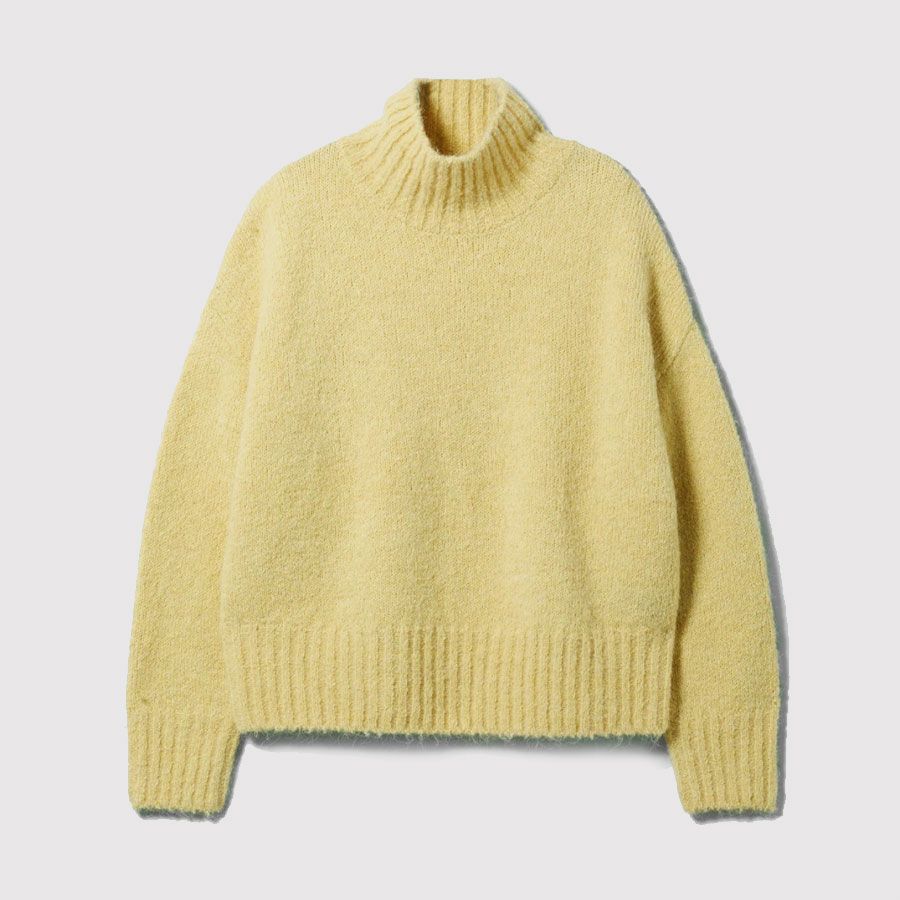 WEEKDAY CLAIRE TURTLENECK, £45
2/6
IT'S EASY BEING GREEN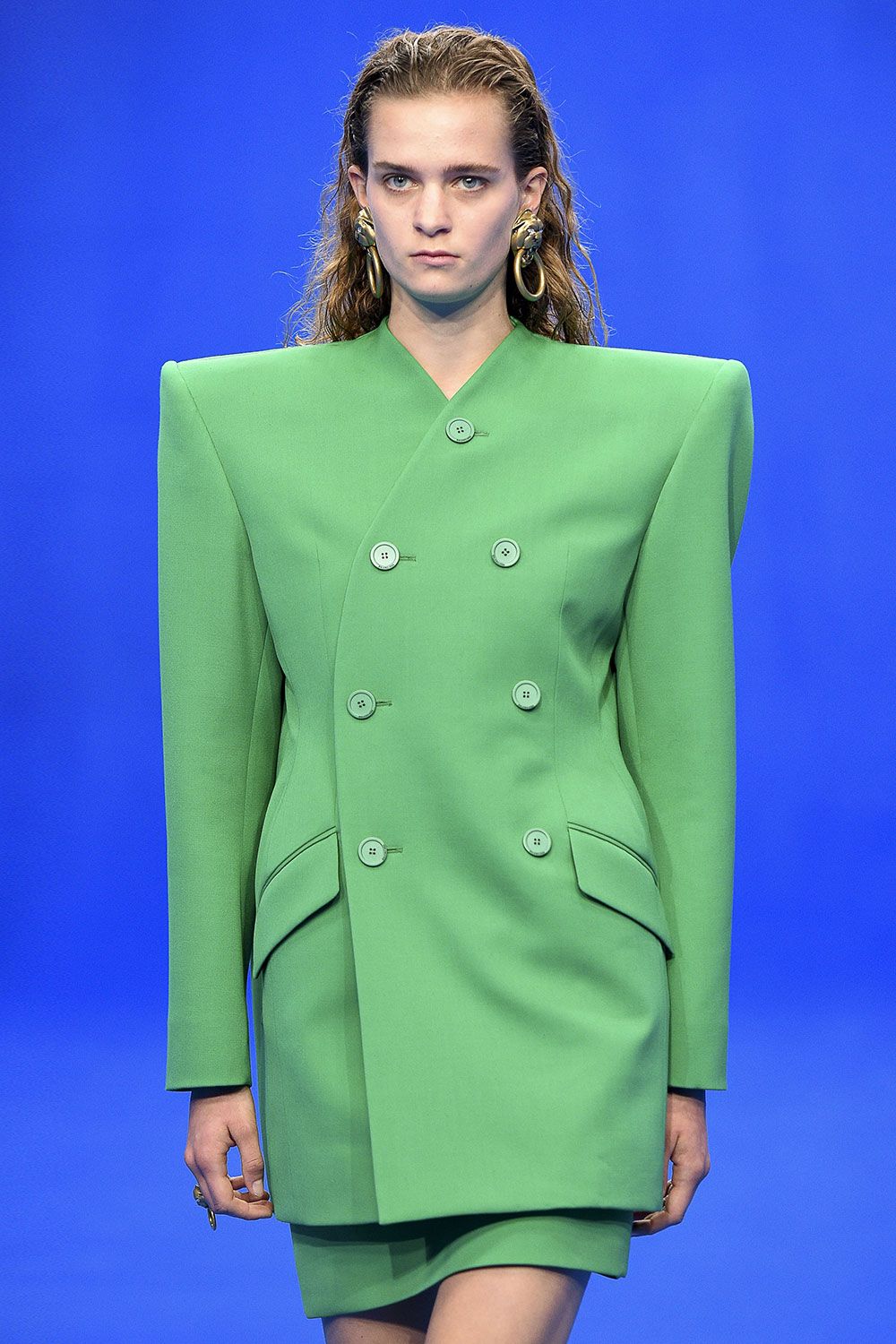 COLOUR THEORY: Fresh, energy, calming, harmony, natural, money
DESIGNER DNA: Off-White, Burberry, Eudon Choi, Marques Almeida, Christopher Kane
BEST WORN: Pre-your first (and only) walk of the day or post IGTV yoga video to elongate your aura of zen
---
BURO. LOVES:
3/6
SCARLET FEVER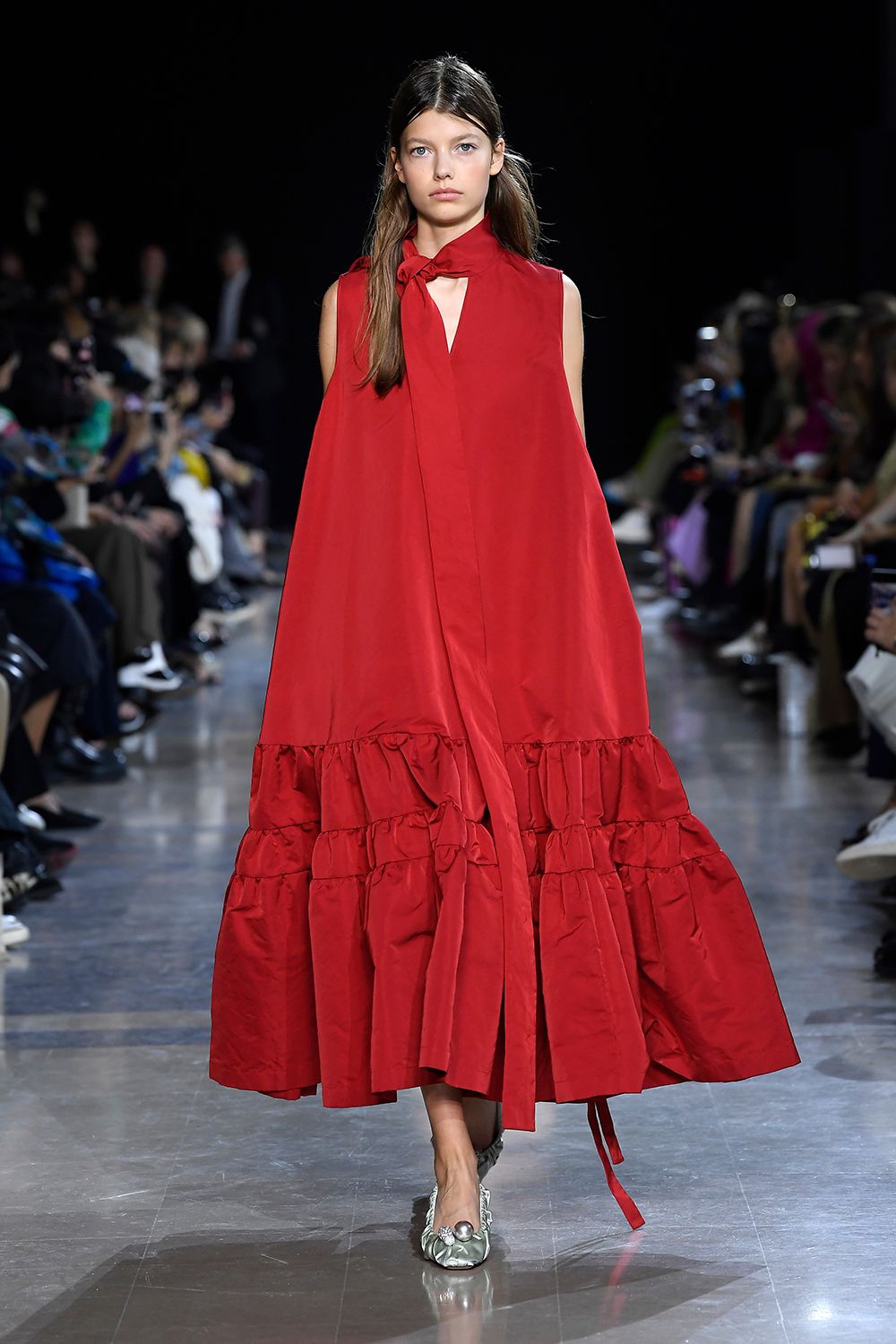 COLOUR THEORY: Love, sex, decisiveness, strength, confidence, dominance, anger, power
DESIGNER DNA: Balenciaga, Emporio Armani, Brandon Maxwell
BEST WORN: To Netflix and thrill
---
BURO. LOVES: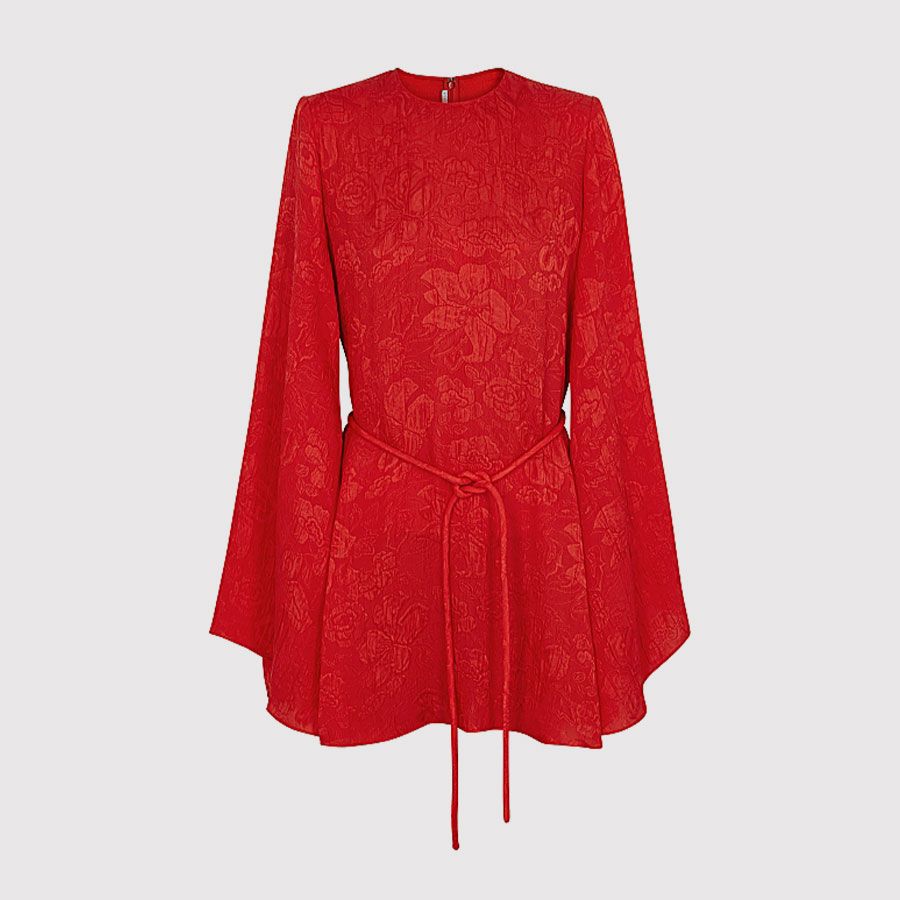 STELLA MCCARTNEY DELIA RED FLORAL-JACQUARD SILK MINI DRESS, £1420
4/6
PURPLE REIGN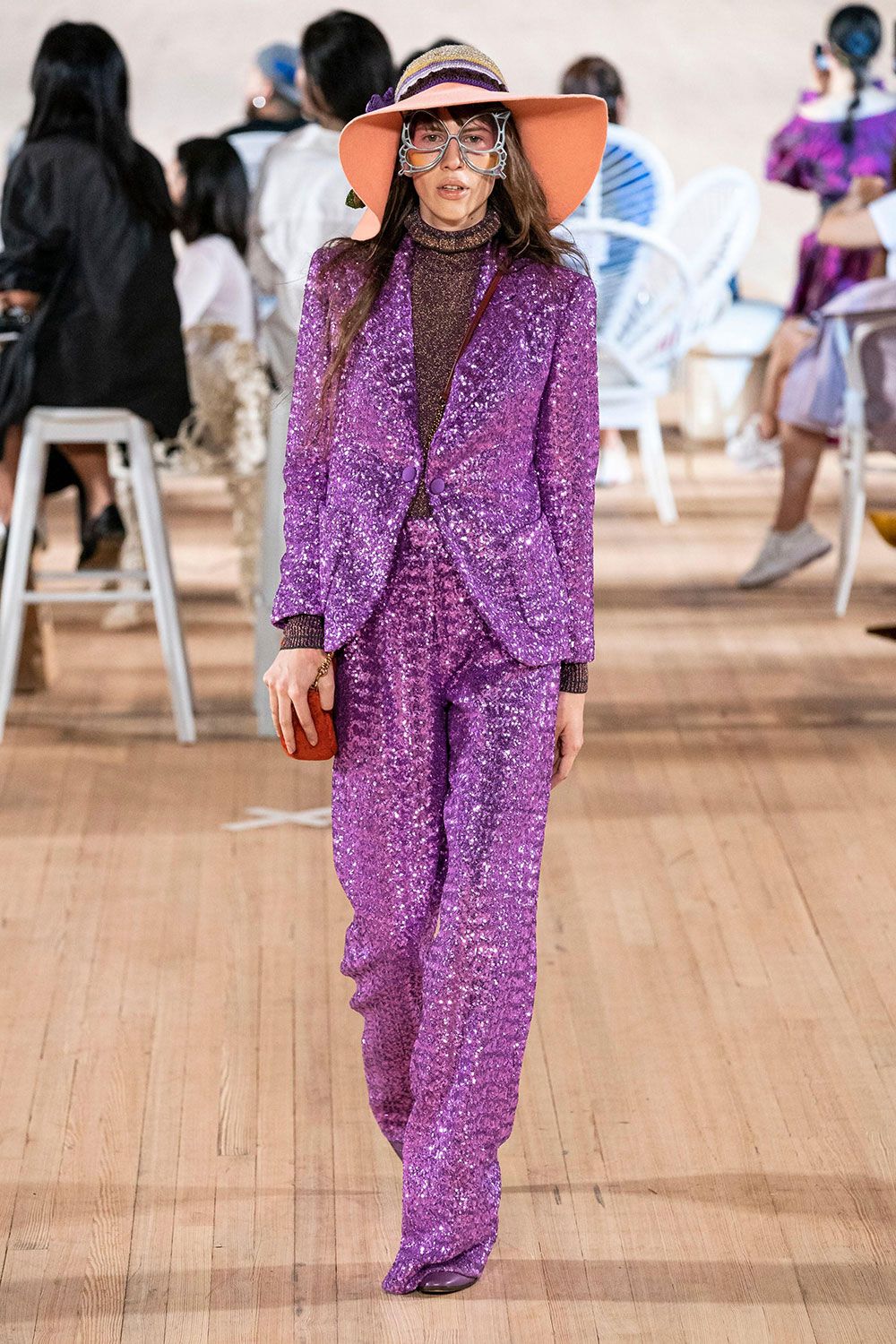 COLOUR THEORY: Royal, creative, luxury, magic, wisdom
DESIGNER DNA: Dries Van Noten, Comme des Garçons, Sies Marjan, Halpern, Balmain, Giambattista Valli
BEST WORN: Lip-syncing to Prince's Purple Rain on TikTok, surely?
---
BURO. LOVES: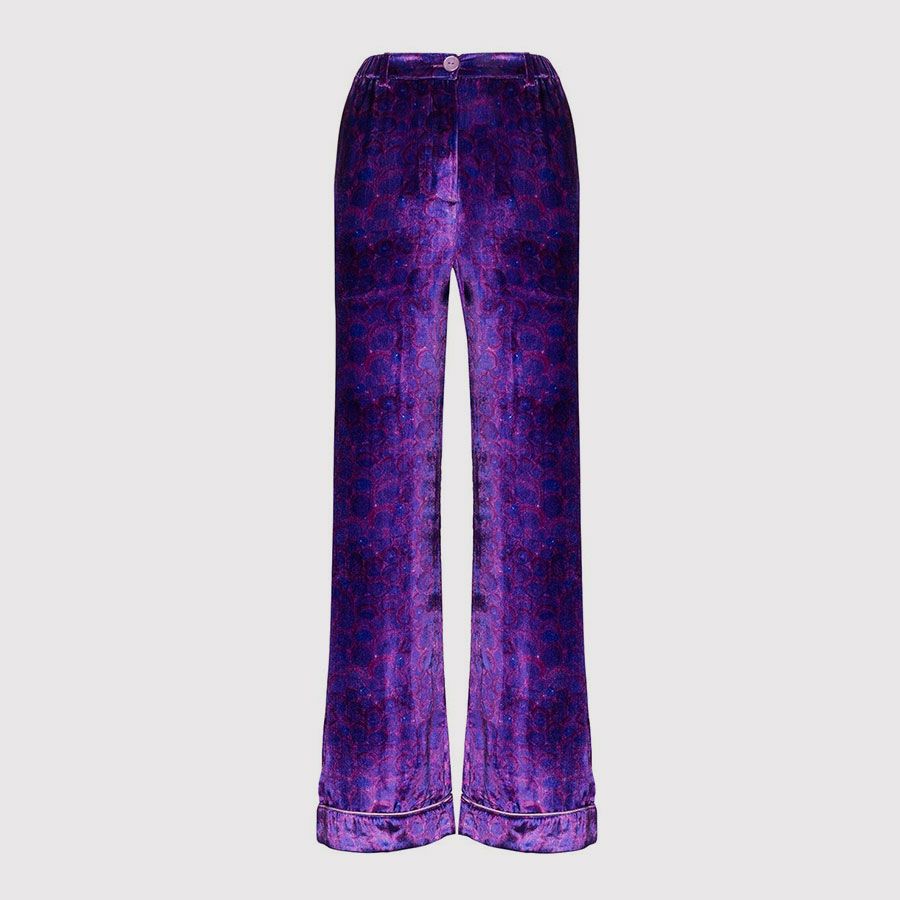 HELMSTEDT GRAPE-PRINT VELVET TROUSERS, £350
5/6
THINK PINK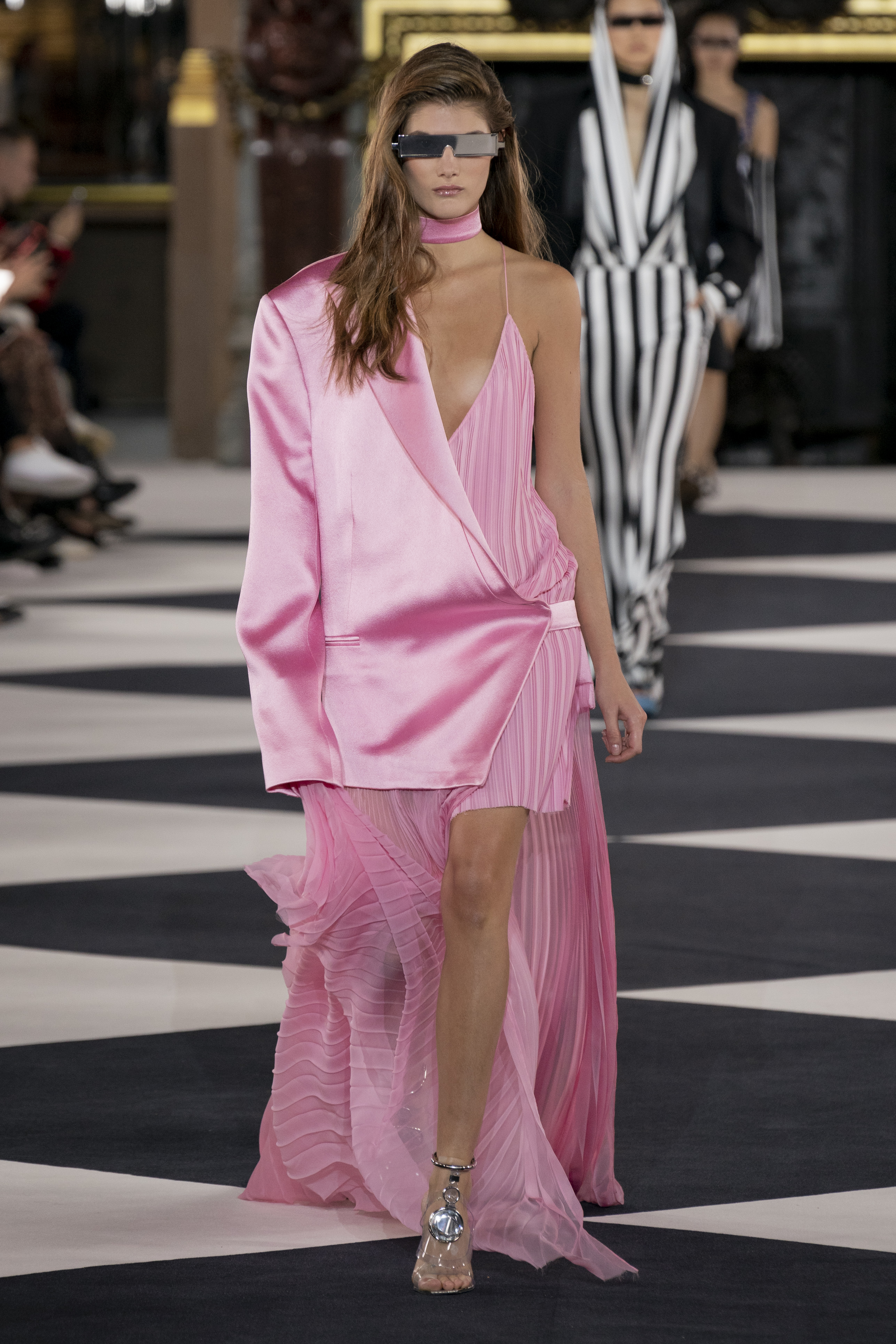 COLOUR THEORY: Feminine, soft, approachable, friendly, happy, vibrant, sociable
DESIGNER DNA: Sies Marjan, Carolina Herrera, Alexander McQueen, Jacquemus, Hellessy
BEST WORN: On Wednesdays
---
BURO. LOVES: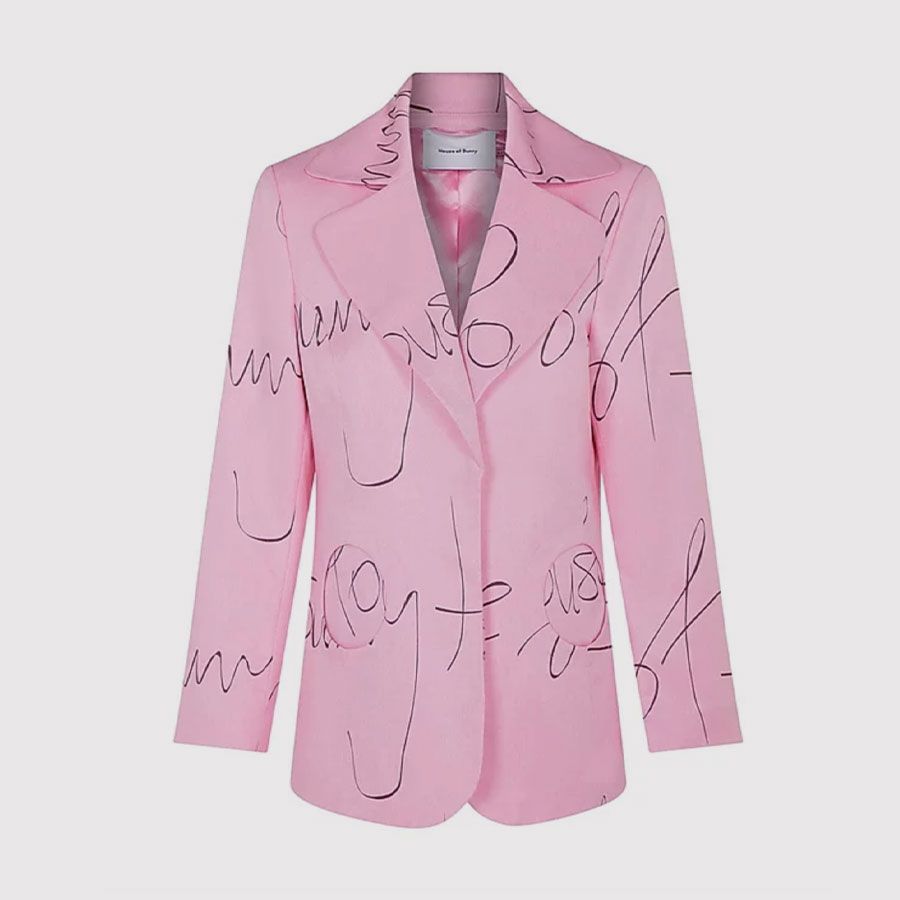 HOUSE OF SUNNY ISLAND BLAZER, £119
6/6
BLUE CRUSH
COLOUR THEORY: Open, vast, free, relaxing, dependable, trustworthy
DESIGNER DNA: Max Mara, Stella McCartney, Valentino
BEST WORN: For Monday's Zoom meeting
---
BURO. LOVES: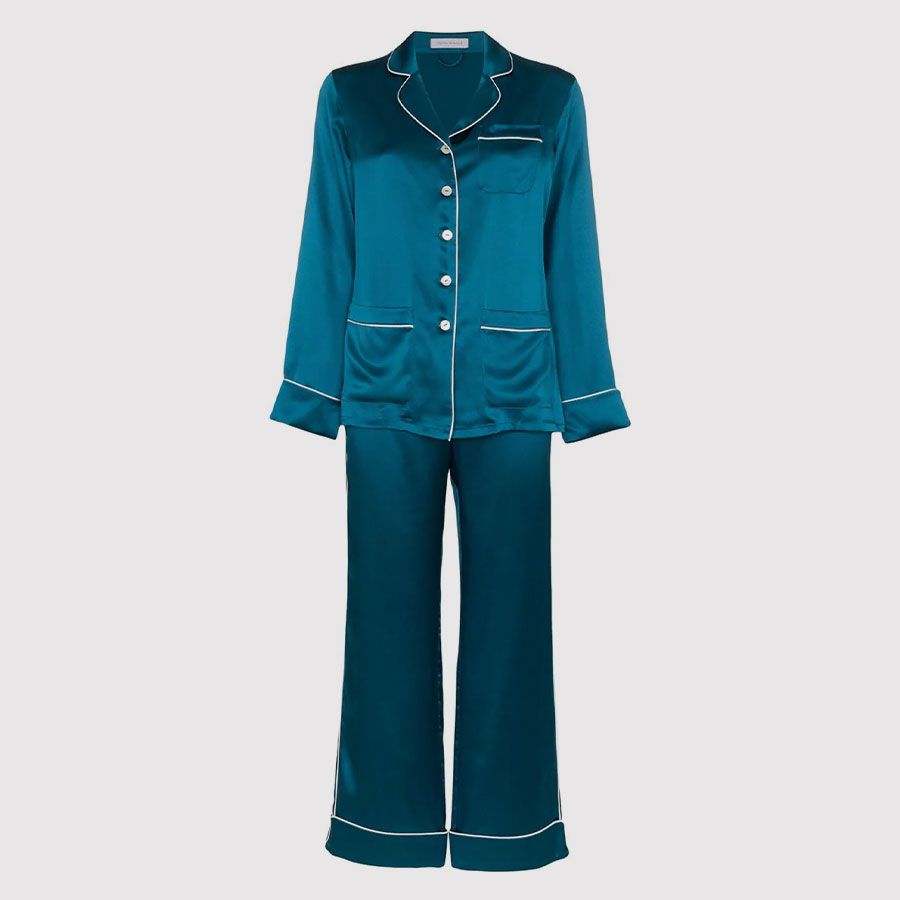 OLIVIA VON HALLE TWO-PIECE PYJAMA SET, £420
First published on Buro247.com.
Now, discover Isabel Marant's exclusive capsule collection on Mytheresa.