It seems like everyone's been filling up their boredom by turning on their laptops and scrolling through several e-commerce platforms, continuously adding pieces to their carts that are never actually going to be "checked out". But, Mytheresa's latest drop is the ultimate collection-to-have and you certainly won't be disappointed.
In partnership with designer Isabel Marant, the collection features her signature Parisian aesthetics in a beautiful 17-piece capsule collection that consists of effortless silhouettes, accessories and footwear, too.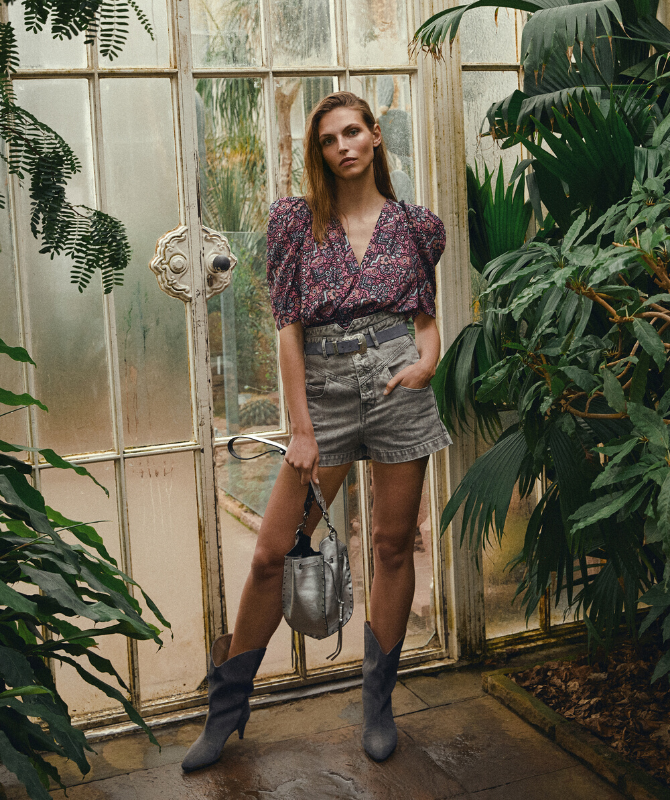 What is the idea behind the exclusive capsule collection that you created for Mytheresa?
This summer capsule embodies the spirit of the Isabel Marant woman and her life in the summer, which is all about feeling free and sexy. Those looks combine versatility and easiness, all pieces can transition from day to night, and feature my favourite prints, the ones I love to mix. Denim is a staple of my wardrobe and can be toned up with a shiny top or relaxed with a tee or swimsuit. This wardrobe will take you from the city to the beach to the party in a wink!
What does being a Mytheresa woman mean to you? Who is the Isabel Marant woman in 2020?
I am very honored to be part of the Mytheresa Woman team! There isn't one specific Isabel Marant woman. All women matter to me; I pay attention to all women walking in the street, the way they behave and the reason they wear certain types of clothes. My mother, who is 80 years old, and my niece, who is 16, both wear my clothes, but in different ways. I try to create something that every woman can identify with, and I think all women have a certain strength in common. I often get the compliment that women feel secure and reassured when they're wearing my clothes, and I must say that I am very happy about this, as I try to provide a certain strength and attitude to women through my clothes.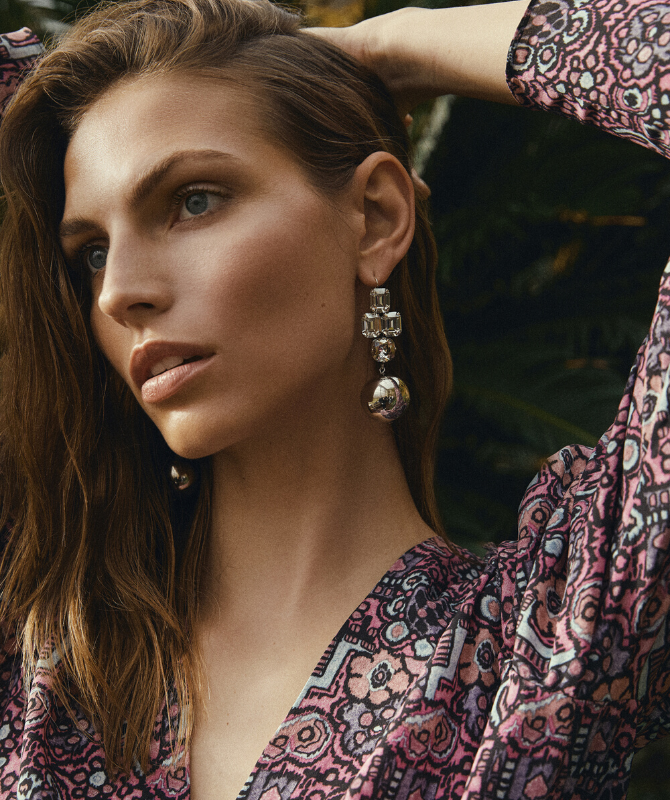 Everyone talks about Parisian chic. What does it mean for you?
I get that question a lot! For me, being a Parisian is something very natural. I have a mixed culture, as my mother is German and my stepmother was from the Caribbean, so I grew up with a multicultural upbringing, which strongly influences my creations. But still, I feel deeply French and I think I actually see everything through my French perspective. To me, the chic Parisian would be something not too overdone and very effortless.
Who's your style icon?
I always mention Serge Gainsbourg when asked about my style icon, even though he's not a woman. I don't really like the idea of having an icon as it would be too restrictive in my creations, but a lot of women inspire me of course, such as Patti Smith and Louise Bourgeois, who are very strong women.
The Isabel Marant capsule collection is now available on mytheresa.com.
Now, discover what Mayhoola is doing to help combat the COVID-19 pandemic.