Back in May, Abu Dhabi's The Galleria on Al Maryah Island revealed it had teamed up with Australian fashion illustrator Megan Hess for its new season campaign. Now, the duo has paired up once again for F/W '18 and the results are just as beautiful.
Megan, who has worked for the likes of Dior, Balmain and Fendi in the past, has illustrated two exclusive new sketches that depict the mall's fashion and dining offerings. The stylish characters are pictured in the Great Room (the name by which the mall's central atrium is known) and in Coya, in some of the season's most striking sartorial offerings.
Discover the new sketches below…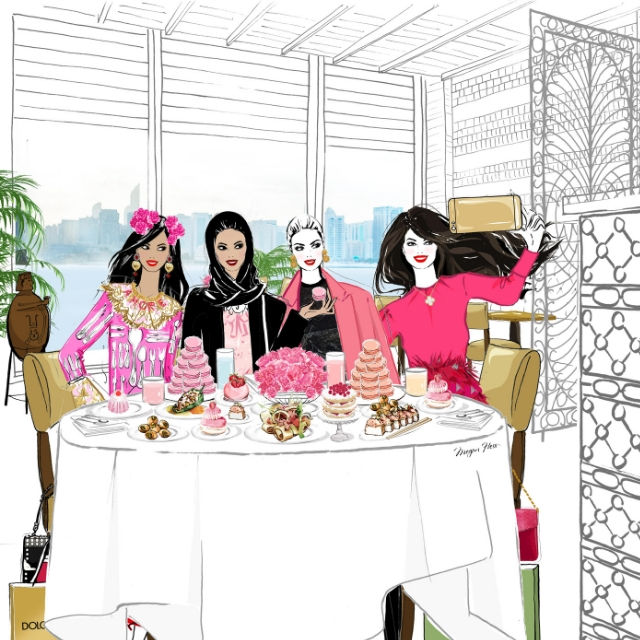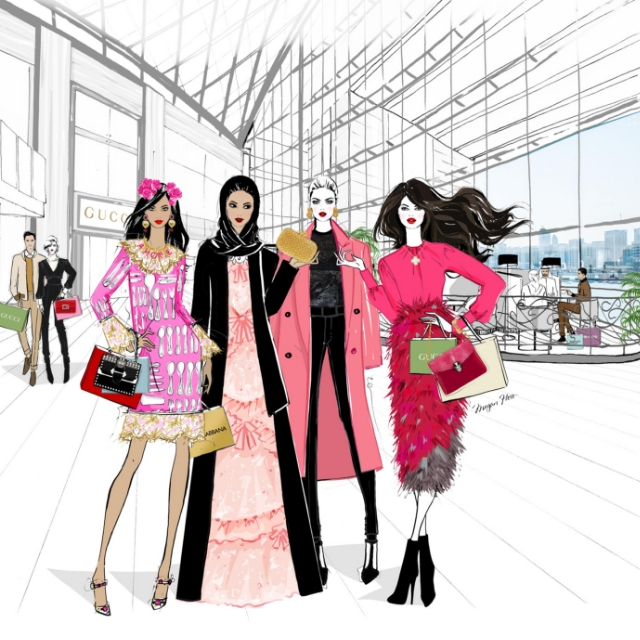 The announcement comes hot on the heels of the release of Megan's newest book, titled Iconic: The Masters of Italian Fashion, which was released just last month. It is the latest in the illustrator's series of fashion-focused books following last year's Paris: Through a Fashion Eye and 2016's New York: Through a Fashion Eye.
Now, find out what Emirati illustrator Aysha Saif had to say about how she transforms culture into works of art.