So far, this year has seen a slew of achingly cool collaborations within the fashion and beauty industries such as Jennifer Lopez x Inglot, Juicy Couture x Swarovski, Off-White x Sunglass Hut and Olivia Culpo x Marled by Reunited Clothing.
But what happens when you put two renowned Middle Eastern designers together to create a capsule collection? A beautiful reworking of the traditional kaftan.
Blending Rami Al Ali's strong feminine aesthetics with Nadine Kanso's eye for detail and Arabic calligraphy (a signature component of her jewellery brand, Bil Arabi), the dynamic duo has released a capsule collection of kaftans, specially made for Ramadan.
Inspired by feminine flowers and Middle Eastern women, the collection boasts modest cuts, fine fabrics including light crepe, tweed lamé, tweed lurex and organza, and comes complete in a contrasting colour palette.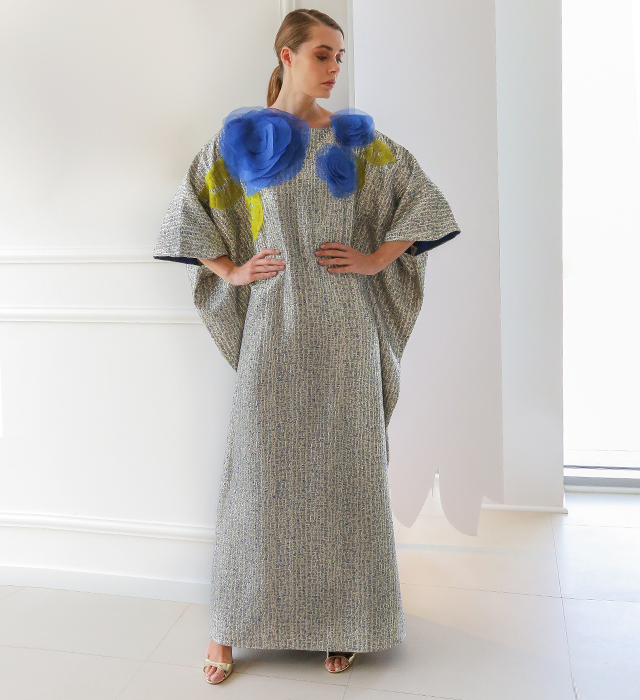 Speaking of the collaboration, Al Ali said: "Besides our friendship, we both share art and design backgrounds, so the idea of this collaboration came naturally to us. I love Nadine's work as an artist and we have so much in common as we both embrace our heritage and like to showcase it in an aesthetically modern way. We also love merging the east and the west, the old and the new, and the modern and classic".
The collection will be available on Themodist.com and in Harvey Nichols Riyadh.
Now, take a look at Rami Al Ali's beautiful Spring/Summer '18 couture collection.