Well, it's see you later New York Fashion Week as we come to our final highlights from the runway. And as you'd expect the week has ended with a show-stopping finale from none other than Christy Turlington – which we covered earlier, in case you missed it…
Here are the shows that have sent us off for next week in London…
Boss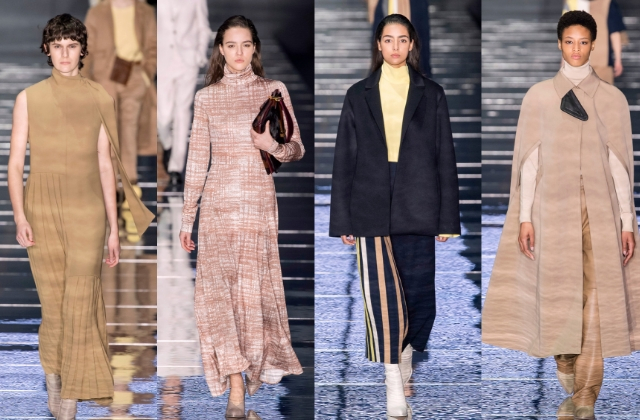 What you need to know: So this season, Boss has gone for an elevated and extremely beige-washed F/W'19, but it's anything but drab. Set in the gallery district of Chelsea, taking inspiration from the Manhattan art scene, the collection spoke volumes of New York sophistication and a little bit of Parisian je ne sais quoi. Expect to see signature sporty influences, altered proportions and modern double-breasted silhouettes for statement making purposes.
Wish list piece: We can never have enough structured coats in our lives.
Michael Kors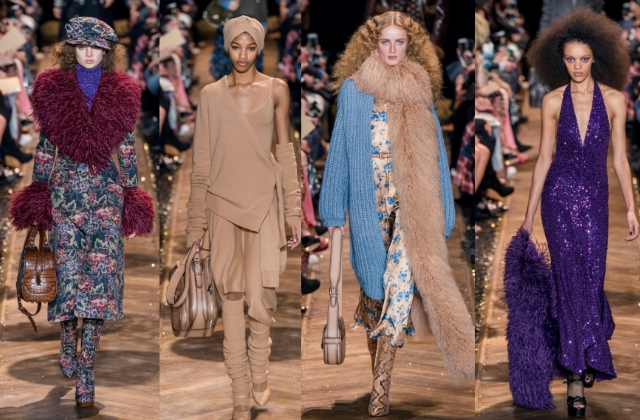 What you need to know: This season Michael Kors gave us happy vibes with feel-good fashion – which makes sense for F/W'19. The show was set up like a disco and was concluded with a little rendition of Copacabana sung by Barry Manilow, with Bella Hadid joining in. Back to the fashion though, the collection took references from the 1970s and carried through a variety of free-spirited looks in the form of floral and Deco prints as well as perma-pushed up sleeves.
Wish list piece: The Diana Ross meets Studio 54 purple mermaid dress is all we can think about right now.
Marc Jacobs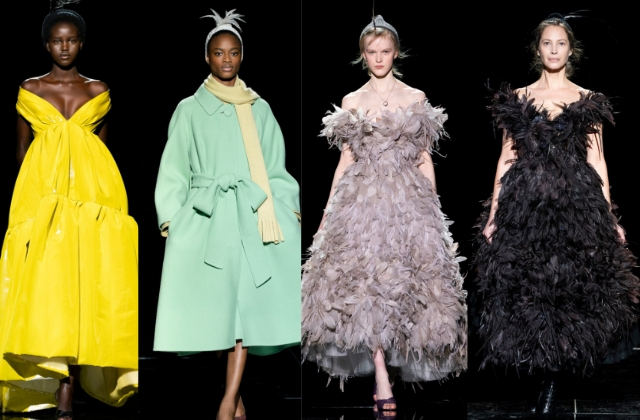 What you need to know: Well, we'll start from the obvious: Christy Turlington Burns took to the runway after a 20-year hiatus. We can almost hear the deafening applause right now. And although the star and co. (Gigi Hadid, Kaia Gerber and Karlie Kloss) stole the limelight, the collection had a couture quality with larger-than-life dimensions, billowy silhouettes and belle of the ball sentiment. Quite a change for Jacobs but we're loving the dramatic direction.
Wish list piece: Turlington Burns' black feathers and petals swan-like frock, just because.
Now, check out which reality royalty is getting her bridal line up and running.