Just as we're coming to an end with New York Fashion Week, we're setting our sights on London now – a place where we always see exceptionally eclectic fashion. And we're all about being unique and leading the fash pack in the name of 'you-do-you' – which London does very well indeed.
So, it doesn't surprise us one bit that London brand Francis de Lara is purveying the world's most expensive glasses. Yes, you read that right.
Here's the deal (or however you see it): Francis de Lara is a brand that brings fine jewellery and eyewear together in the spirit of Renaissance jewellery.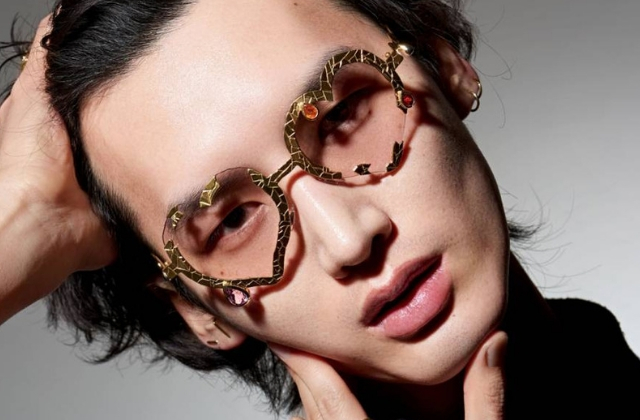 News about the glasses came out as this week because they're on display at MatchesFashion's Mayfair townhouse in London as part of its new Innovators collections. The luxury brand was conceived by Creative Director and veteran Fashion Photographer John-Paul Pietrus, who was inspired by the idea of a Renaissance-era Lolita for the above piece entitled My Bleeding Heart . "I imagined her as a Medici heiress-debutante, complete with a 'sacred heart' bleeding gem dropse," Pietrus said. It's got yellow gold-plated sterling silver, kunzite, red garnet and an orange garnet teardrop, and it takes hundreds of hours for Pietrus' Italian craftsman to get the job done.
These Eve glasses below come in yellow gold-plated sterling silver, emeralds, cognac diamonds, pink sapphires, red tourmaline and are worth Dhs93,400 (£19,800) – casual.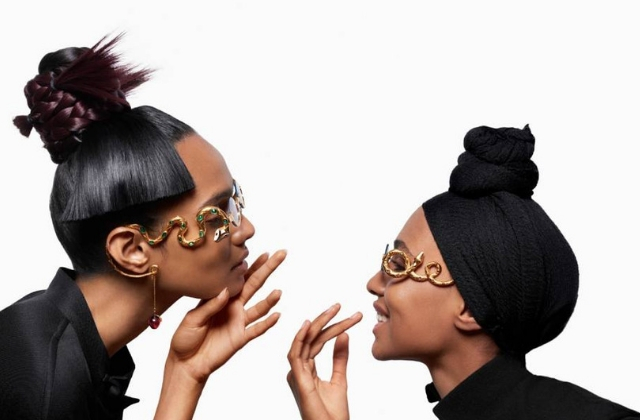 You can get your hands on a pair starting out from a very chilled out Dhs70,000 (£15,000) through to Dhs3,306,878 (£700,000) when you go for the rarest of stones. Still, definitely for the wish(ful) list. We can all dream a little dream, right?
Francis de Lara is available on matchesfashion.com
Now, check out which brand got a huge amount of millennial spend last year.