While we're getting our beauty sleep over here in the Middle East, New York Fashion Week F/W'19 is in full swing. So, we started off with the weekend highlights yesterday and now, we've got a new slew of designers from day four to unpack.
From Scandi-cool minimalism from Tibi to loud and proud from Prabal Gurung, to a slightly more muted palette than what we're used to from Tory Burch and a clean and classic winter wardrobe from Dion Lee, our round up is as varied as they come.
Take a look at some of our favourite looks here…
Dion Lee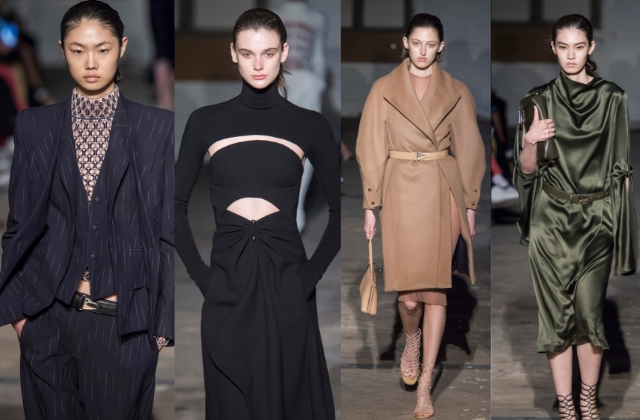 What you need to know: Dion Lee always delivers minimalism on a plate. And for F/W'19 the brand continues its masterful way of making winter wear cosy and chic. Between perfected tailoring and calulated cut-outs, this collection inspires us to go beyond our style borders. There's also an easiness and slouchiness to the fits which gives it increased wearability, too. So if you're going to invest in these pieces for one thing, it's got to be workwear that can take you through to dinner.
Tory Burch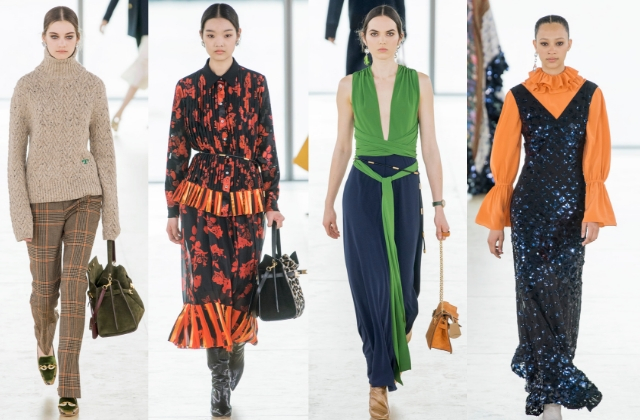 What you need to know: Tory Burch has been a pioneer for fashionable executive women – much like herself, which is evident in every new collection she presents. For F/W'19, she used a mid- 20th century colour palette of browns, reds and yellows in heavy wool or mish-mashed crepe and silk prints, which were both preppy and fresh at once. And for fun and flair points, Burch jazzed things up with sequins over vintage ruffles in stark contrast of each other. Overall, this is a classic Tory Burch collection for the female CEO who packs a style punch.
Prabal Gurung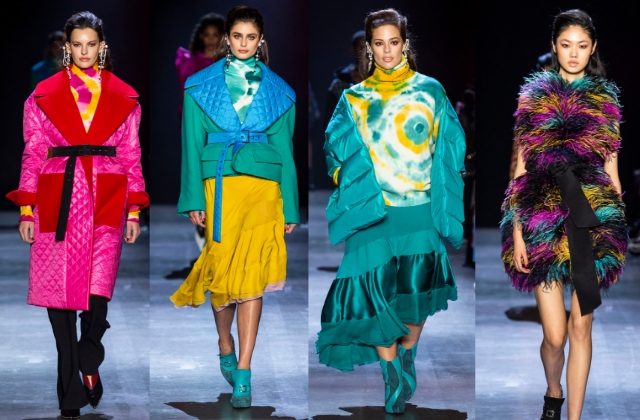 What you need to know: A strong message was sent out at Prabal Gurung's F/W'19 showcase. After doing a lot of travelling between India and Nepal between his current and last collection, Gurung imbued his looks with a 'travelling' motif to convey the idea that no matter how different we are, we are still all similar. You can tell that he made use of his colourful South Asian roots with a mesh of very loud and happy hues, bringing a lot of joy to the impending winter season.
Tibi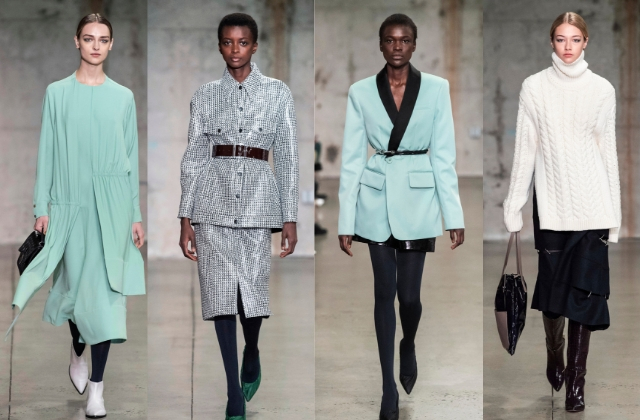 What you need to know: For starters, the set for Tibi's F/W'19 collection was a talking point. The multi-coloured sculptures dotted around the space took inspiration from a children's playground, off-setting the collection's calmer tonal range. A simple as the pieces come across, a closer look reveals detailed finishes. You'll find ruching on a tawny cashmere coat, a rubberised belt cinching a wool blazer and you can't see it now, but the oversized cable knit above is completely open in the back. We love an element of surprise.
That's a pretty spread out trend report so far. Keep your radars on for tomorrow's highlights from New York Fashion Week…
Now, catch up on New York Fashion Week's weekend highlights.