When Riccardo Tisci launched his Spring/Summer 2022 collection for Burberry, it screamed a confident attitude, strength and power with a selection of menswear and womenswear encapsulating fluidity and the power of self-expression. This translated into the house's campaign which, as striking as always, capture the minimal pieces from multiple perspectives – through the lens of Mert and Marcus and photographer Chris Rhodes.
The campaign showcased their different viewpoints yet managed to cohesively feature Riccardo Tisci's exploration of identity and the narratives surrounding femininity and masculinity. Playing on the collection's themes, the series of images capture a union of models together in harmony and focusing on bold shapes and details. An embodiment of a confident attitude – freedom of expression, strength and power.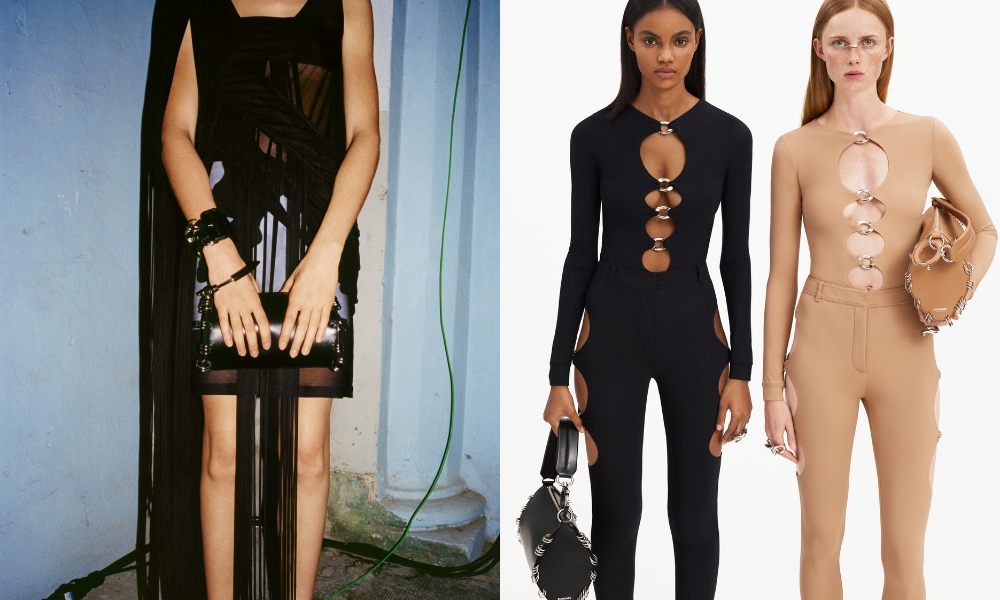 Challenging the traditional, iconic silhouettes of the brand, Tisci reimagined the pieces by deconstructing and rebuilding them with a sense of youthful and sensual energy – resulting in strong, striking silhouettes.
"The Spring/Summer 2022 menswear and womenswear shows had this visceral energy that was contrasted with really beautiful soundscapes. I wanted to continue this dialogue in the campaign, a flicking between realities, contrasting Mert and Marcus' pure youthful energy with Chris Rhodes' raw youthful spirit," explains Riccardo Tisci, Chief Creative Officer. "As we come out of lockdowns around the world, I wanted this campaign to make people feel something, free to dream, free to feel youthful and alive again. It is a beautiful dance, a very raw energy that's powerful and full of life. Like an awakening."
Also read: What is Matrix fashion? These street style photos explain.