Inspired by the nocturnal radiance of the sky during this enchanting season, Gucci Nojum's latest collection is a sublime manifestation of the House's refined aesthetic and modern savoir-faire. The collection boasts an array of opulent fabrics, shimmering embellishments, and intense hues reminiscent of precious gemstones, all of which define the collection's sophisticated silhouettes of gowns, dresses, and coordinated sets, reinterpreting the House's signature accessories with a contemporary twist.
The collection comprises a meticulously curated selection of items for both men and women, including shoes, handbags, luggage, and accessories, with each piece highly distinguished by its exquisite patterns, intricate embroideries, and gilded finishes. For women, the collection features luxurious silks and chiffons in vibrant jewel tones that elegantly drape over the silhouette, embellished with dramatic draping, all-over sequins, and intricate embroideries. Floral-print capes and robes with delicate feather detailing evoke a romantic sensibility, while knitwear ensembles in metallic hues and polished lines exude a refined sophistication. The pieces are further elevated by detachable brooches and crystal stone embroideries, perfectly complementing the Gucci Blondie slide sandals and heels with crystal details, sequin gloves, and sparkly headbands.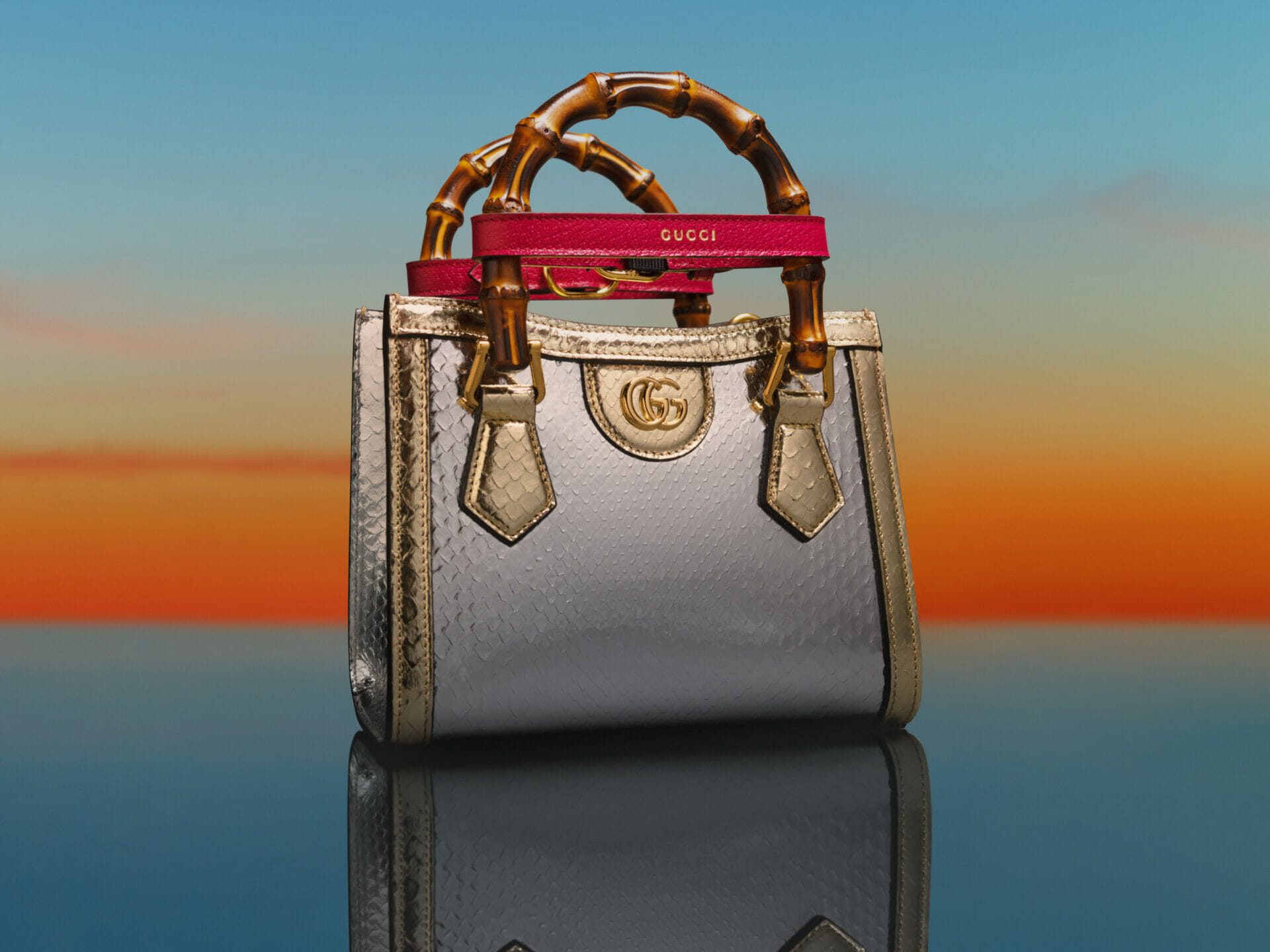 The collection's handbags are portable works of art, envisioned for evenings out and characterized by their size and decoration. The iconic Gucci Diana bag is presented in monochromatic silver leather or a multihued geometric pattern, both punctuated with precious crystal stone embroideries. The Gucci Blondie, a signature bag from the 70s, is reimagined with glistening crystal stones, while a newly introduced structured bucket bag with chain complements the selection.
For men, the Gucci Nojum collection envisions a warm, earthy palette, featuring a range of classic daywear staples. Bomber jackets and matching sets are characterized by kaleidoscopic designs featuring the Interlocking G motif, while floral embroideries and GG strass details enrich polos and shirts. Tracksuits and sweatshirts present the Interlocking GG emblem, while luxurious leather loafers, sneakers, and backpacks complete the collection.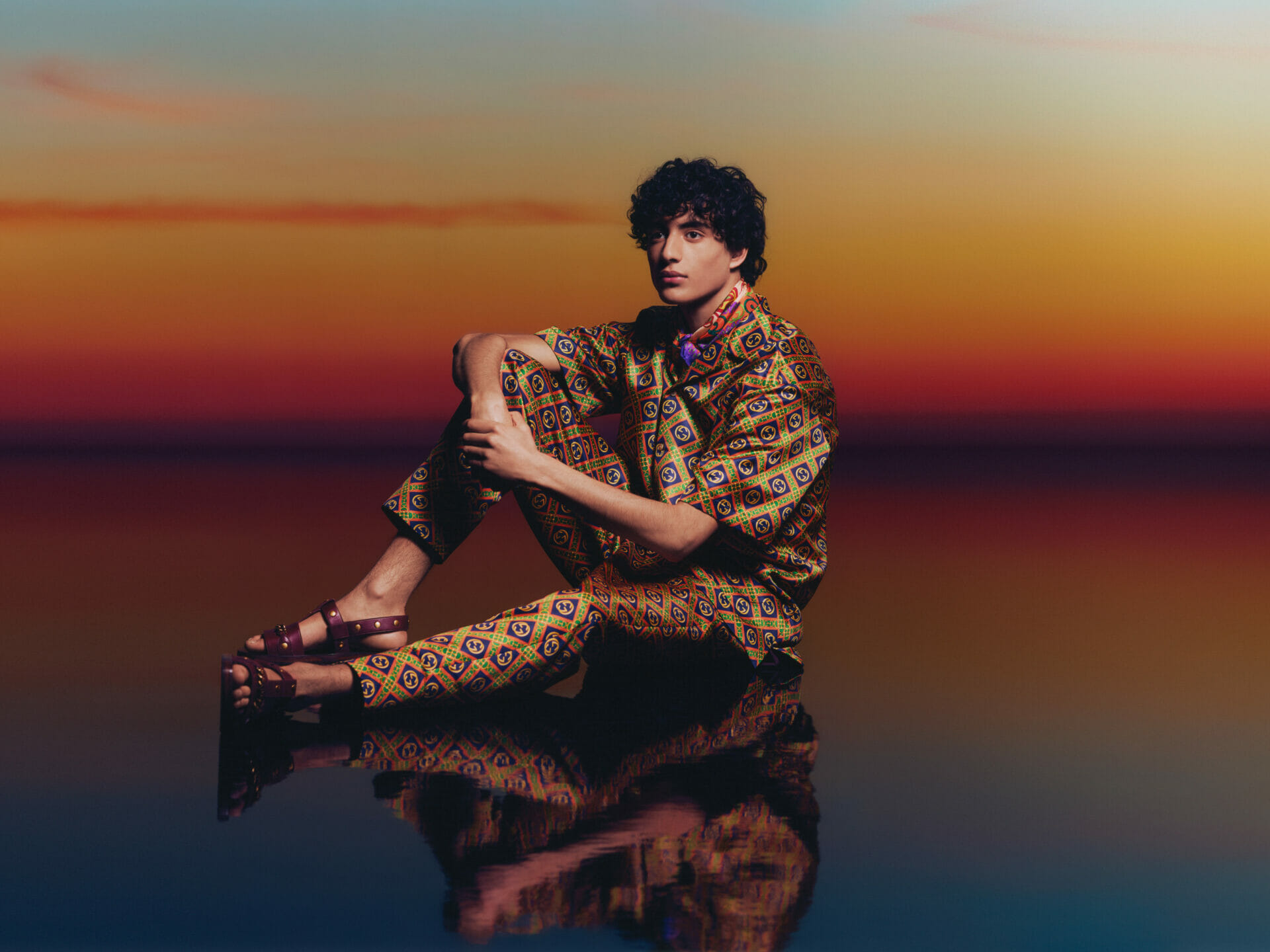 ALSO READ: MEET THE ARTIST BEHIND D3'S MAJLIS-INSPIRED SKATEPARK.