Traditional fashion can get so creative during Ramadan for example, especially if it's coming from our favorite Arab designers. While some chose to celebrate in a minimal fashion way, others (like us!) chose the more loud and unique approach, let's just say. This season, Ramadan collections from Arab designers are making a true feast for the eye with the use of innovative material and avant-guarde silhouette. The collections feature stunning fabrics such as silks and chiffons in rich jewel tones and metallic hues, adorned with intricate embroidery and beading. Each piece tells a story, reflecting the heritage and culture of the Arab world, and creating a sense of unity and community among those who wear them, a true testament to the beauty and creativity of the region, and a joy to behold.
This year, metallic fabrics are taking center stage at the Qatar-based ready-to-wear label 1309 Studios, adding a touch of glamour and sparkle to the traditional abayas and kaftans. These fabrics are perfect for evening events and gatherings, catching the light and shimmering beautifully. Gold, silver, and bronze hues are popular choices, with designers creating stunning embellishments and intricate patterns to further elevate these metallic fabrics. The result is a range of unique and sophisticated designs that are sure to turn heads.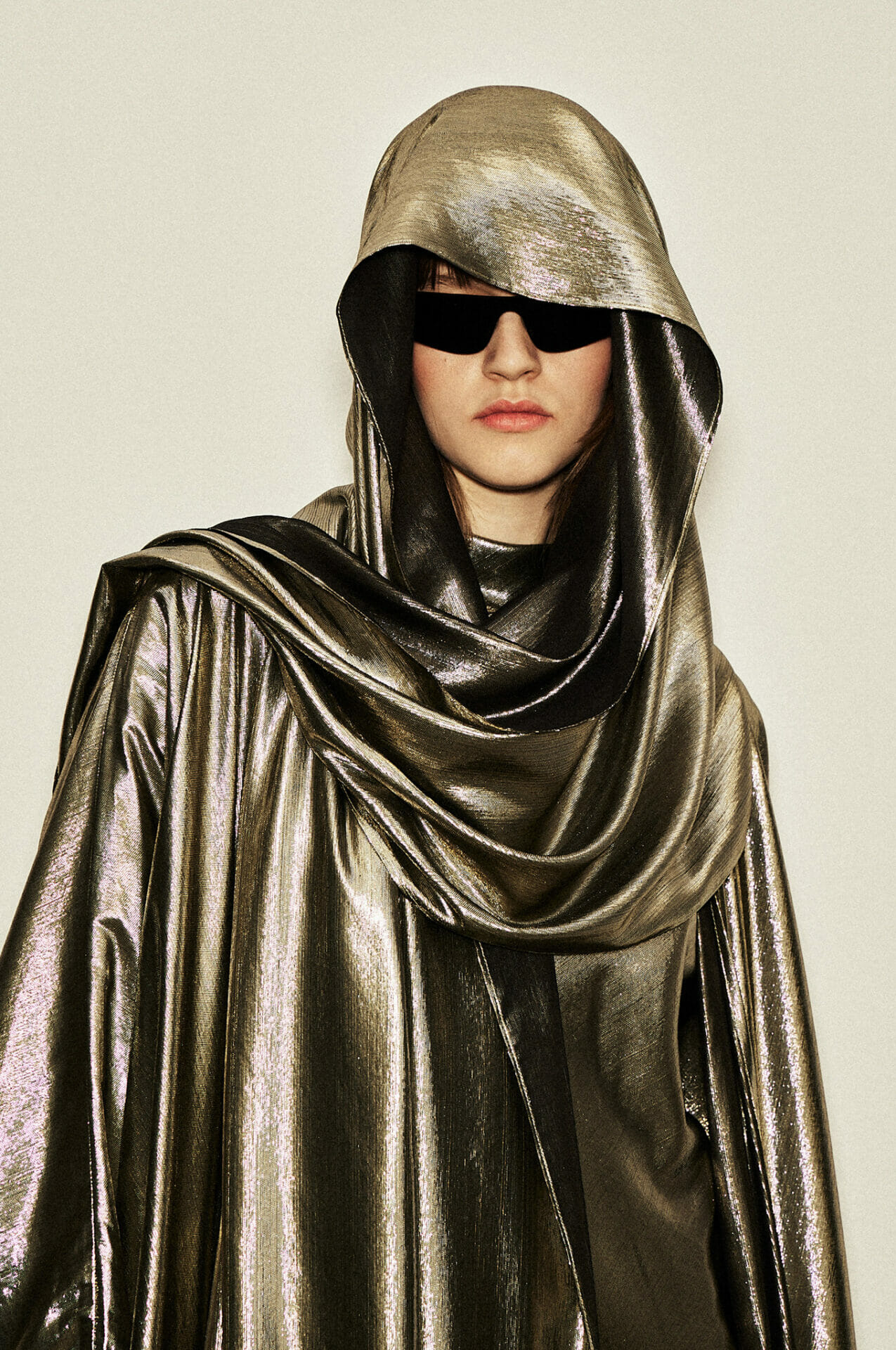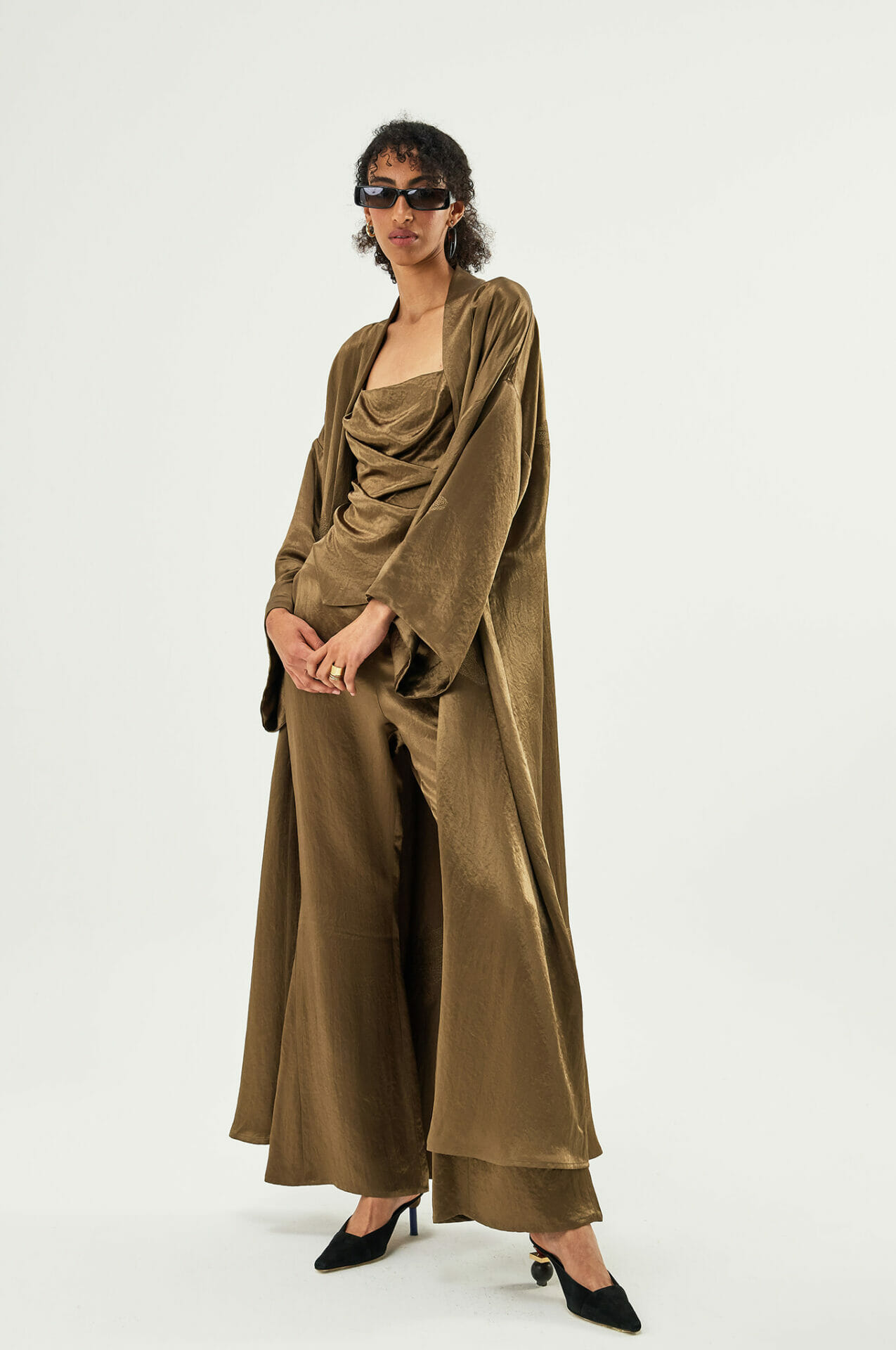 Tailored with versatile techniques that cater to every woman, the Emirati luxury brand Mauzan's Ramadan capsule combines a sophisticated selection of fabrics including Italian Crepe, Organza, and Viscose, crafting comfortable creations that orchestrate fluidity and a seamless transition from bright daytime wear to ethereal evening elegance. With a focus on details, each piece speaks for itself, illustrating harmony through signature styles, textures and precious embellishments of pearl and crystal. Shot amidst the sandscapes and stone cliffs of Al Shuweihat Island.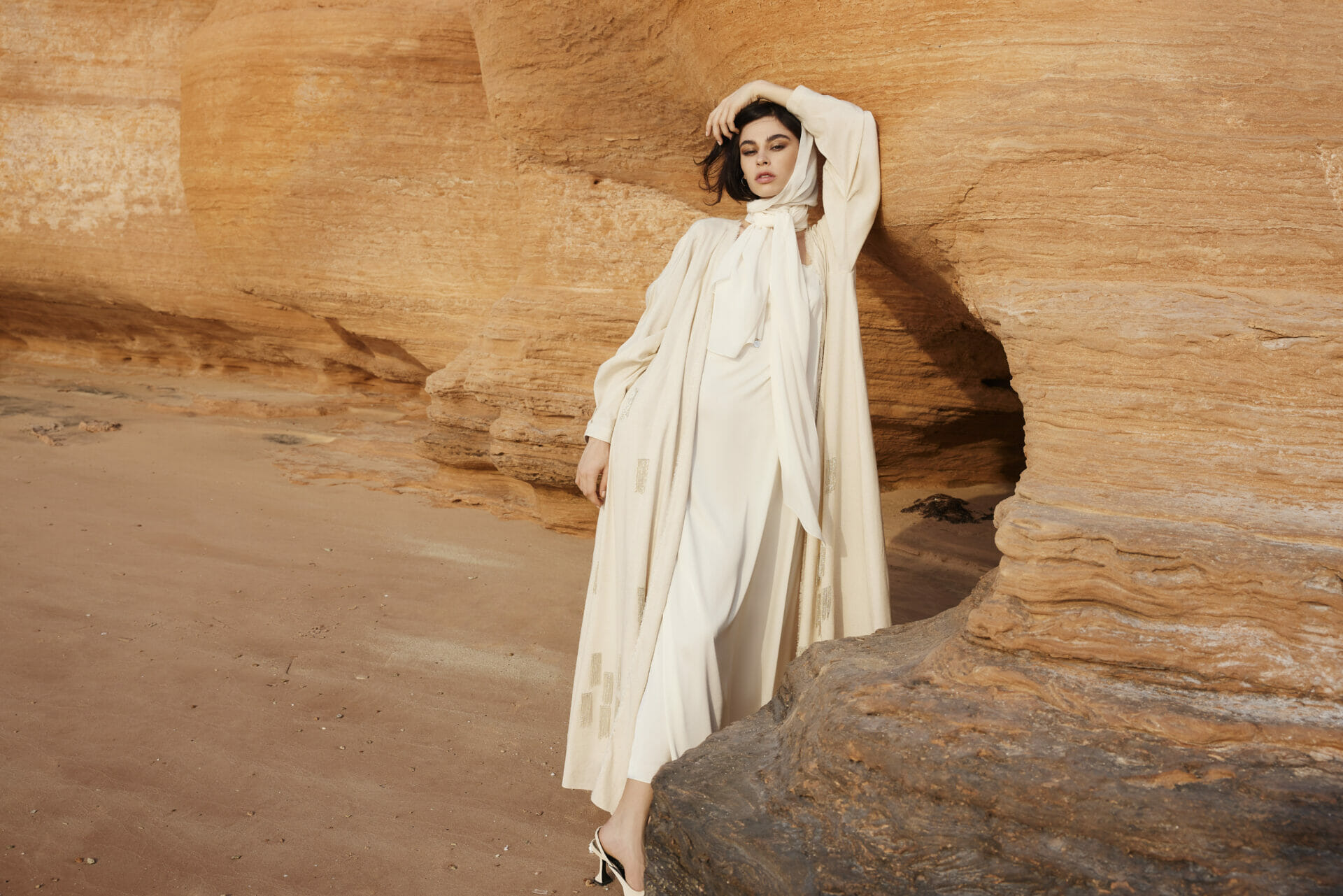 Mixing and matching different fashion styles and pieces is a great way to create unique and personalized looks. For example, pairing a traditional abaya with a modern jacket or scarf can add a contemporary touch to the overall outfit, just do it the Noon By Noor way.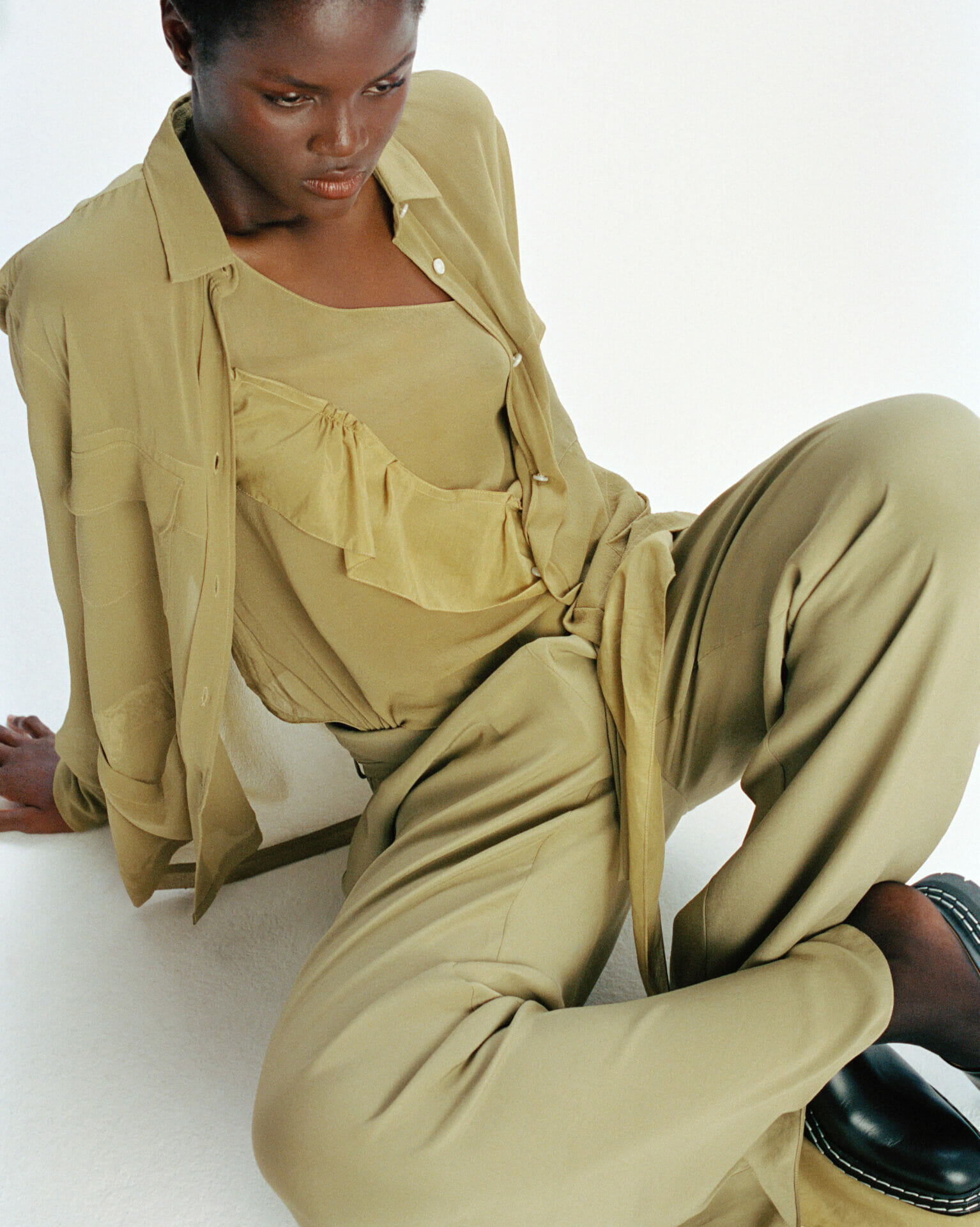 Luxury fashion in Ramadan is not just about the aesthetic appeal, but also the quality and craftsmanship of the garments. Investing in a luxury piece is not only a way to express one's style and personality, but also a long-term investment in high-quality fashion. Ramadan is a time to celebrate and indulge, and Semsem's staples are a perfect way to do so.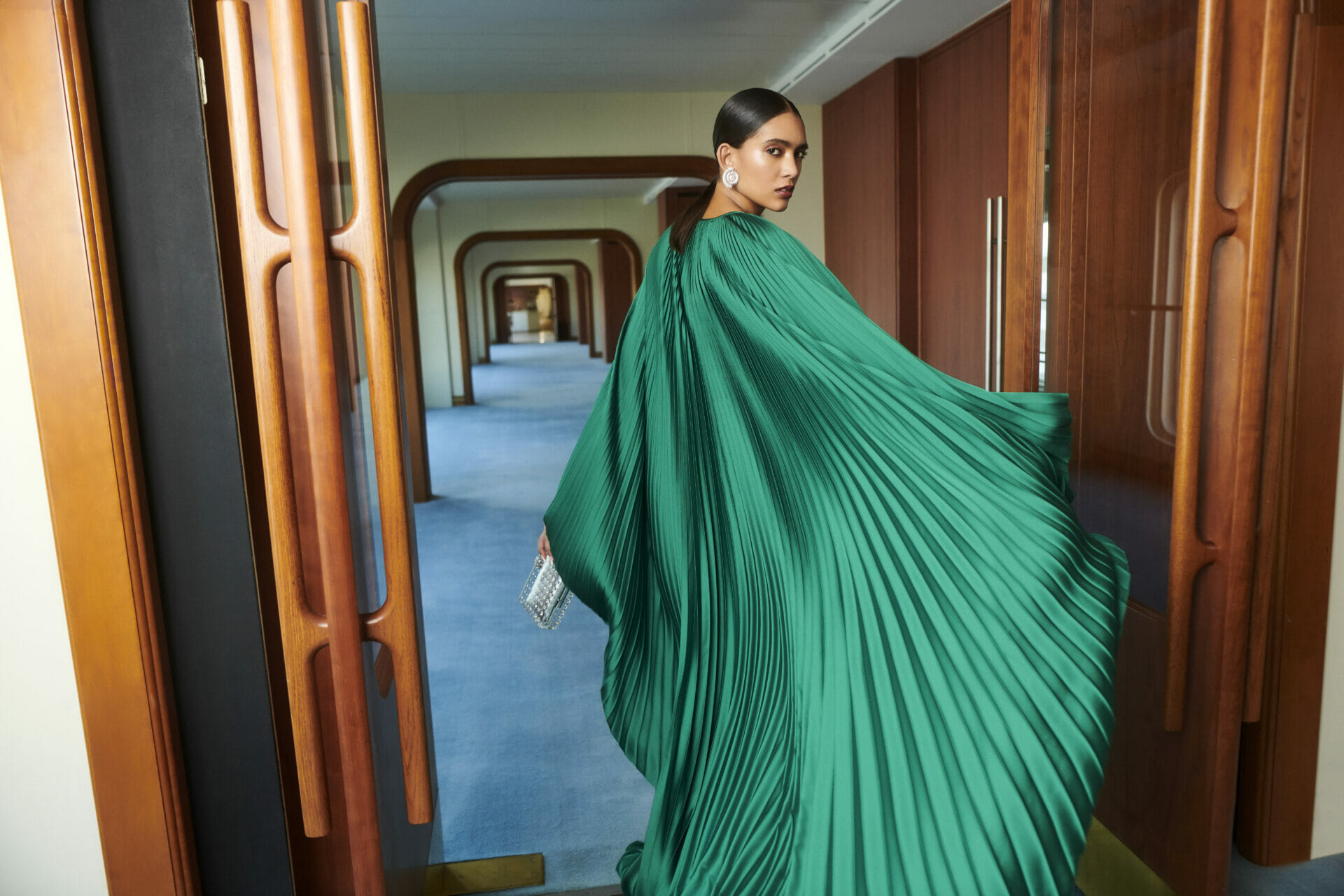 Never underestimate the power of black, white and … black and white together! The simplicity of monochrome fashion allows for a lot of creativity in terms of accessorizing and layering. Accessories such as statement jewelry, belts, and scarves can add a pop of color and personality to an otherwise minimalist outfit. Make a statement 'a la Slouchyz's while still adhering to modest dress codes 😉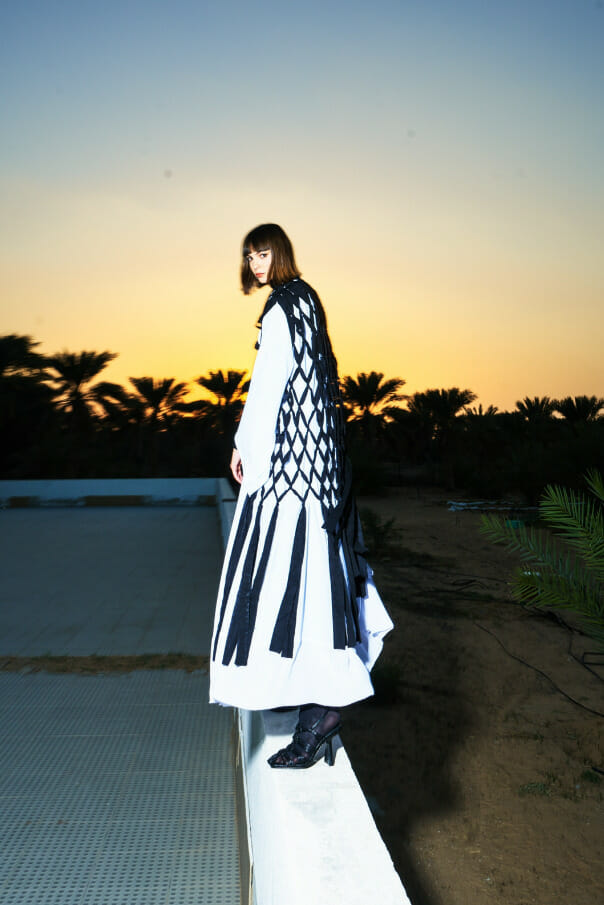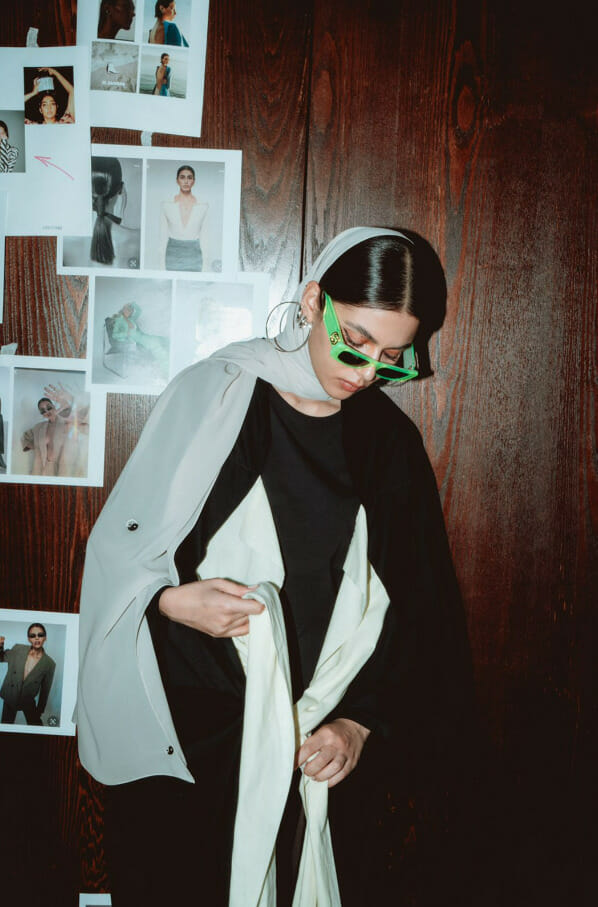 ALSO READ: SEPHORA HAS TEAMED UP WITH VISIONARY ARTISTS TO BRING LIFE TO 3 TALES FROM KSA, UAE AND KUWAIT.