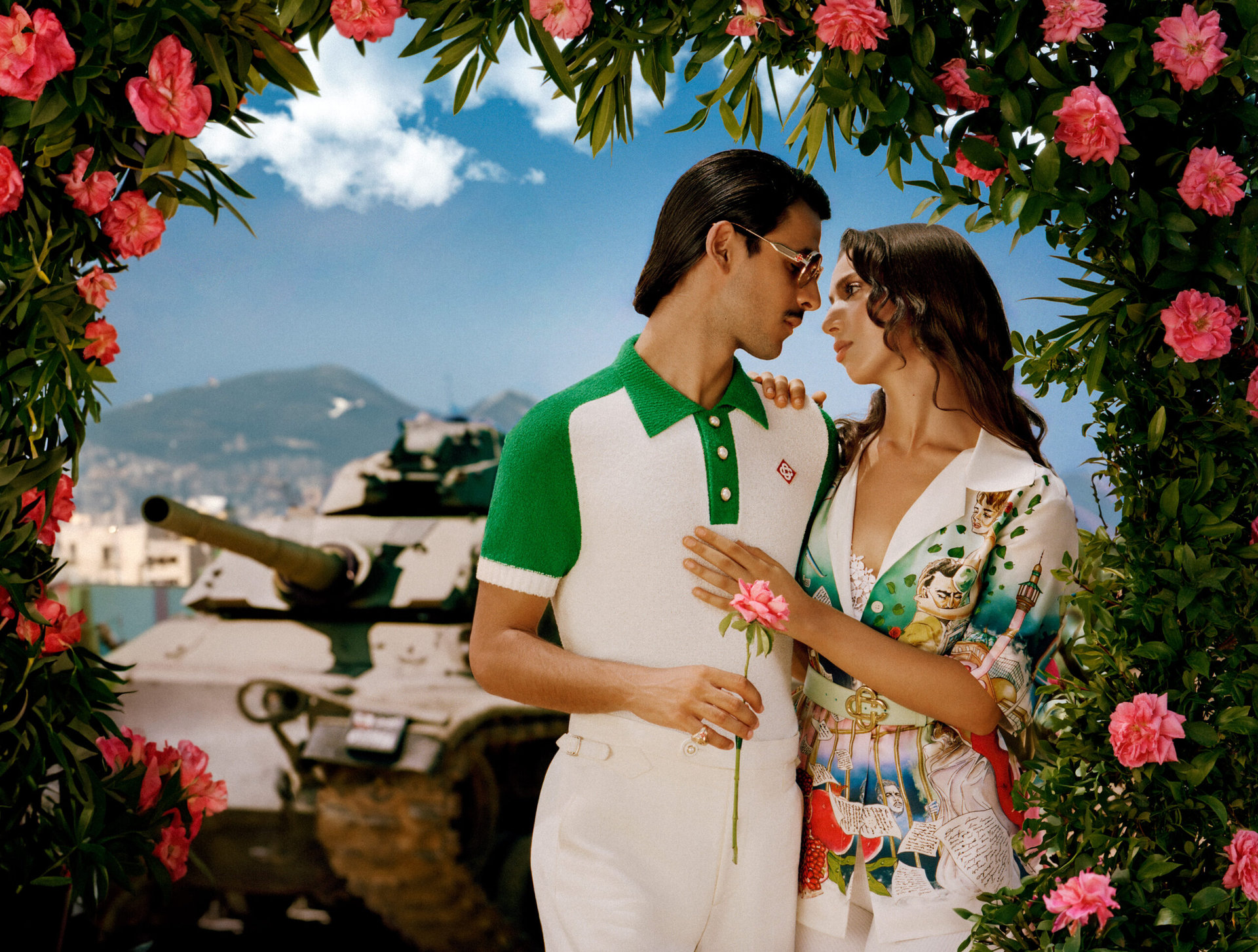 The campaign's narrative is rooted in the same powerful story that initially inspired the collection—a tale recounted by Maya Chantout, the art director and a close friend of Charaf Tajer. In June of 2023, Casablanca, the esteemed luxury fashion house, unveiled "For The Peace" during the Paris Fashion Week. This groundbreaking presentation served as a profound tribute to the vivacity and youthfulness that thrives in Syria. It was a tribute to the Syrian people not just surviving, but thriving, cherishing life, love, and moments of celebration. This poignant undertaking was catalyzed by a deeply moving experience in Damascus that forever touched the heart of Casablanca's creative director, Charaf Tajer. He recognized the importance of sharing a story not solely from the perspective of shadows, but also through the lens of illumination, beauty, and artistry. Hence, the birth of the AW23 collection, "For The Peace."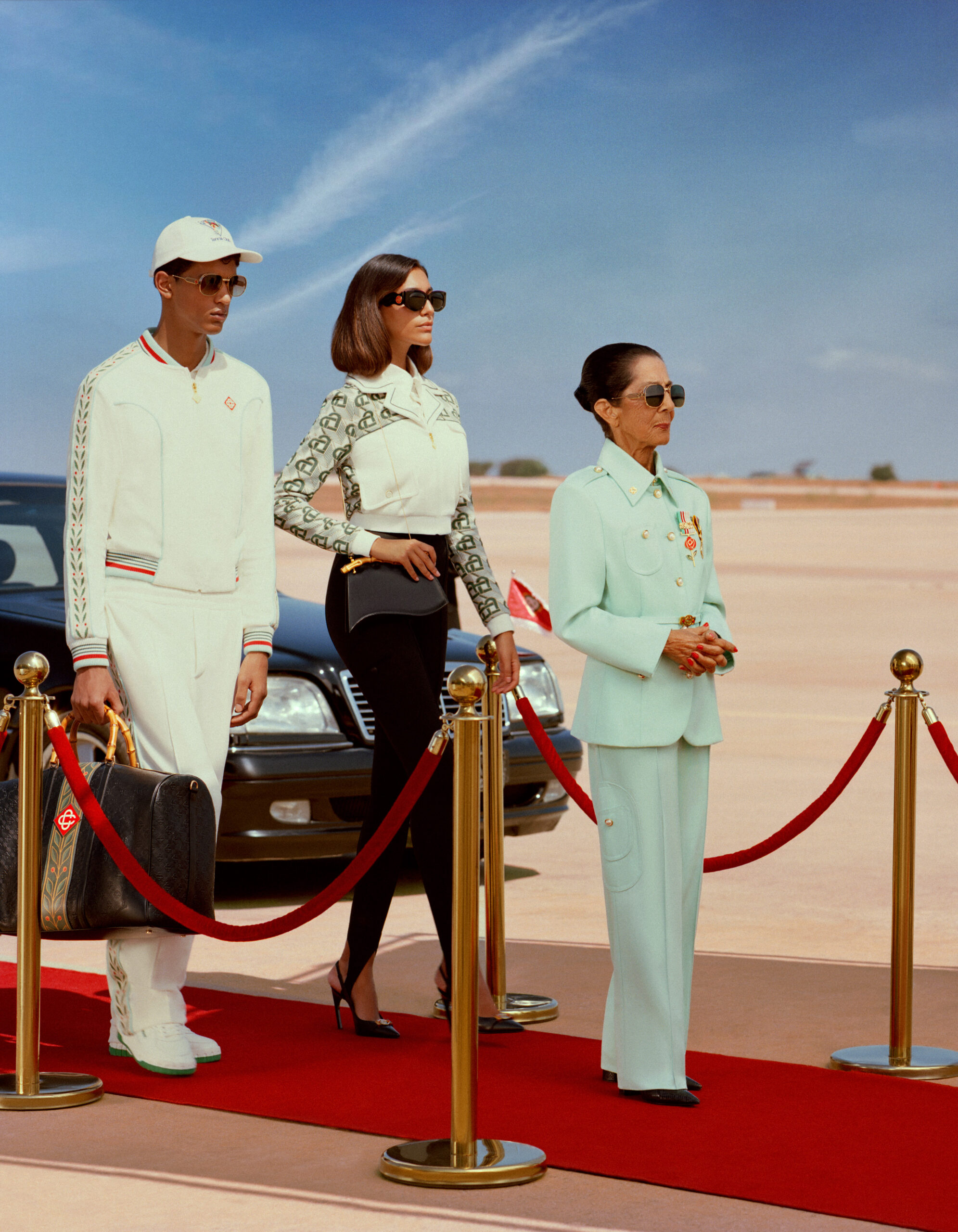 The AW23 campaign, titled "Love Against War," was captured against the backdrop of Beirut, and it serves as a continuing narrative. It spotlights the extraordinary courage and innate kindness of humanity while striving to foster empathy, understanding, and unity. Amid the chaos of war, where devastation and despair often prevail, there exists an unspoken saga of resilience, compassion, and love that transcends the barriers imposed by violence. The campaign's imagery embodies this paradox: amidst the horrors of conflict and pain, a fervor for beauty, love, and the basic right to live triumphs.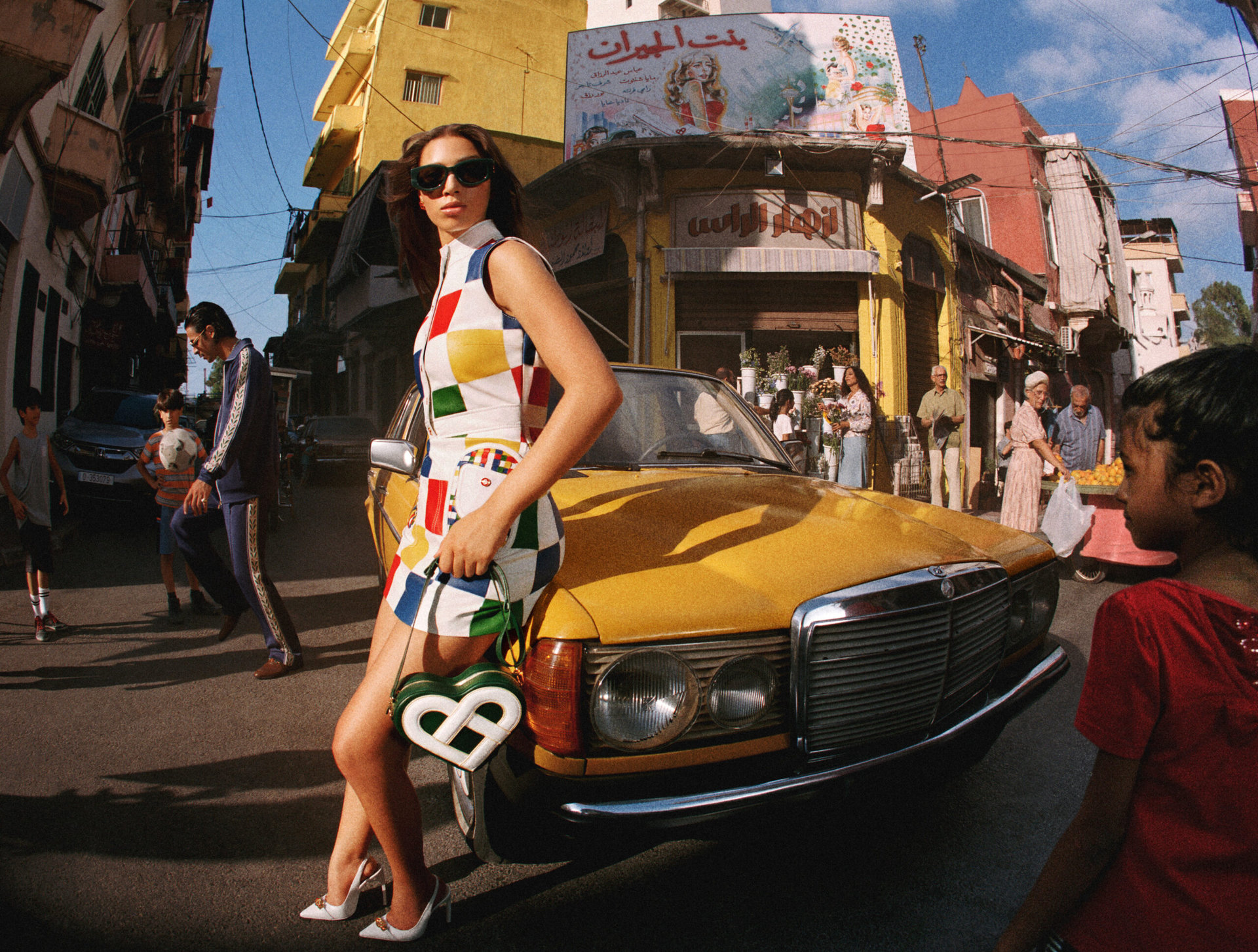 ALSO READ: #BUROLOVES: THIS ARTIST WEAVES IRANIAN IDENTITIES AND HERITAGE TO CREATE COLLAGE ARTWORK.