Introduced with grandeur on the Winter '23 Paris runway this March, the Monaco bag now takes center stage in a captivating, spellbinding campaign featuring still life imagery and portraits that showcase the undeniable charm of Eliza Douglas, the timeless allure of Vittoria Ceretti, and the magnetic presence of Qin Lei. These mesmerizing visuals grace window installations across the globe, beckoning admirers to embark on a journey of sartorial discovery.
Mark your calendars for the grand unveiling in September 2023, as the Monaco line ushers in a new era of fashion excellence. This collection is renowned for its larger-than-life bags that defy conventions in multiple dimensions. With an unmistakable supple touch and a tactile allure, these bags, wallets, and cardholders effortlessly blend into any setting with their unassuming yet undeniable style. Crafted from the softest leather, they proudly bear the iconic double-B logo, elegantly etched in rounded brass lettering, setting the stage for a harmonious fusion of tradition and innovation.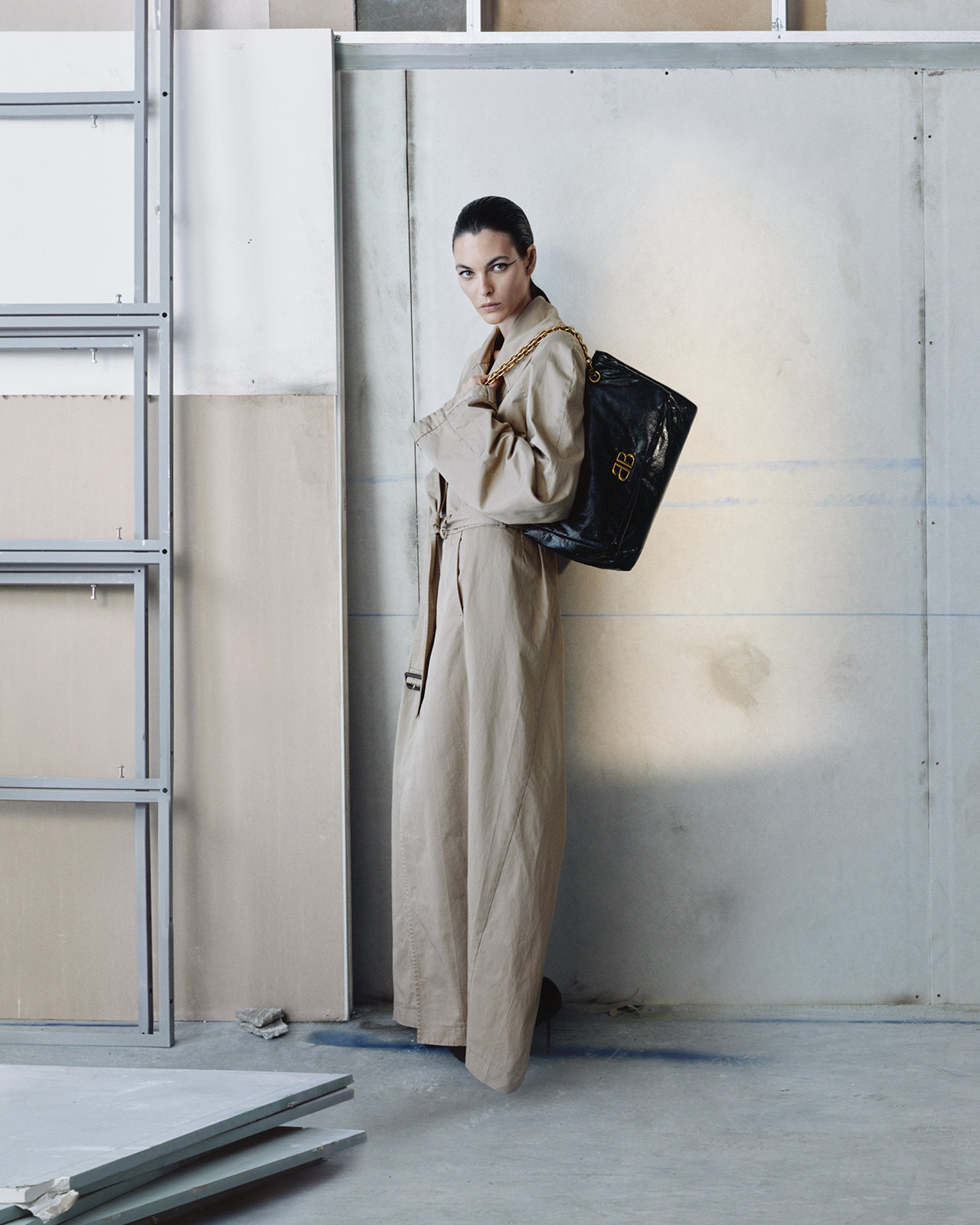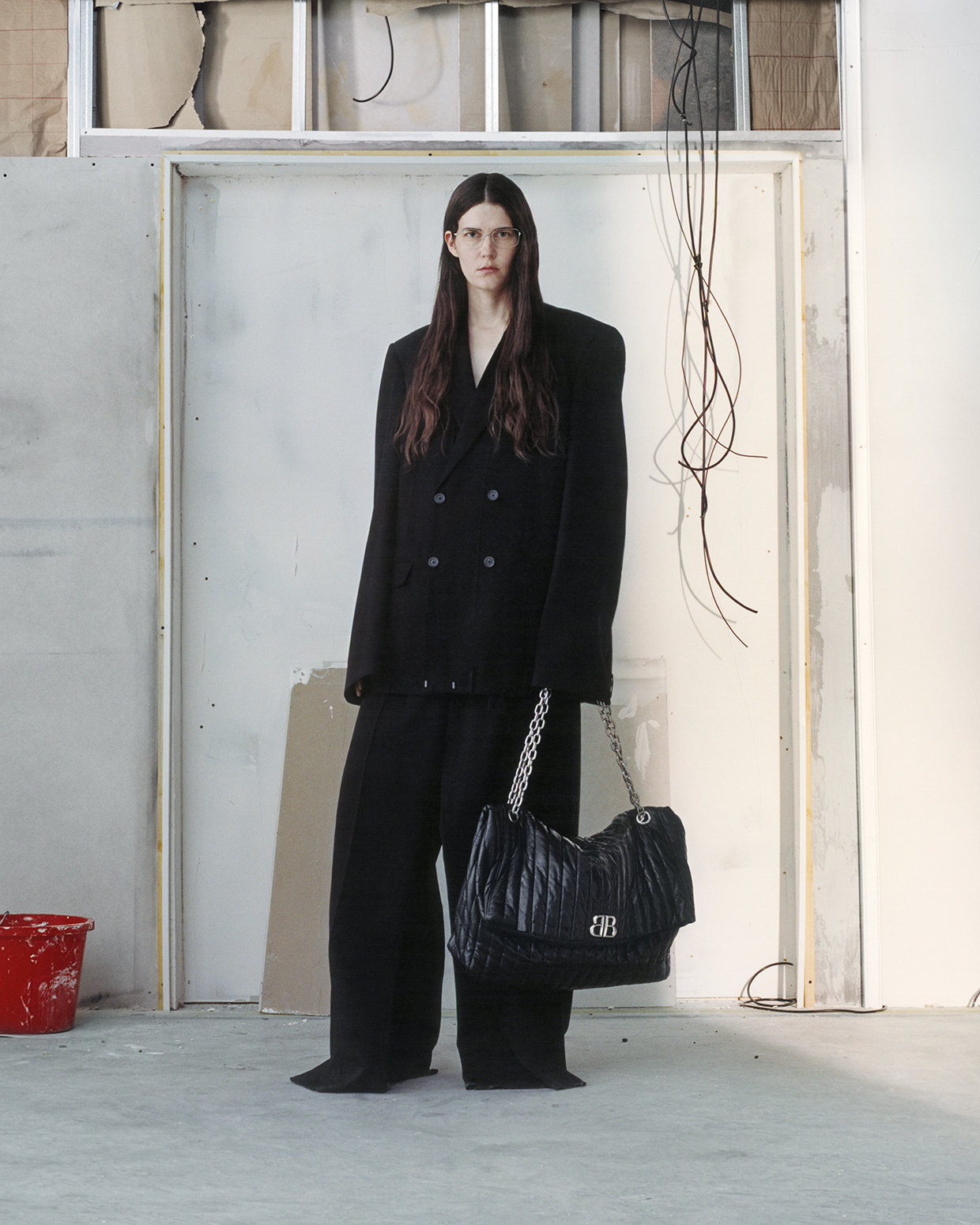 This month marks the spectacular debut of custom displays at Paris's iconic Galeries Lafayette on Boulevard Haussmann, aligning perfectly with the grand opening of Balenciaga's accessories store on July 31st and catching every visitor's at the Faubourg Saint Honoré boutique. These global installations are an ode to the magnificent Balenciaga bag, brilliantly showcasing its multifaceted charm. To illustrate the bag's versatility and generous storage capacity, enchanting and lifelike mannequin arms grace the monolithic walls and columns in an array of everyday scenarios. These synthetic limbs masterfully convey the seamless transition from bag to practical use: they gracefully balance sunglasses, cradle keys, and casually hold coffee cups; they hoist phones skyward; they retrieve bottles of water for a refreshing sip, reveal wallets to open, and unfurl exercise mats for that spontaneous yoga session. Both the arms and the surrounding walls share a luxurious grey microsuede fabric, a subtle nod to the elegant aesthetics found within Balenciaga's renowned display cases.
This grand unveiling is just the beginning of a series of captivating displays. The next stop is the Balenciaga Paris flagship store on the illustrious avenue Montaigne, followed by a global tour of stores spanning the Americas, Asia, Europe, Oceania, the Middle East, and the United Kingdom, where admirers of fashion excellence can immerse themselves in the world of Balenciaga's exquisite accessories.
ALSO READ: 'LOVE AGAINST WAR': CASABLANCA'S FW23 CAMPAIGN IS A STORY OF UNDERSTANDING, EMPATHY AND UNITY IN AN ECLECTIC CONTEXT.